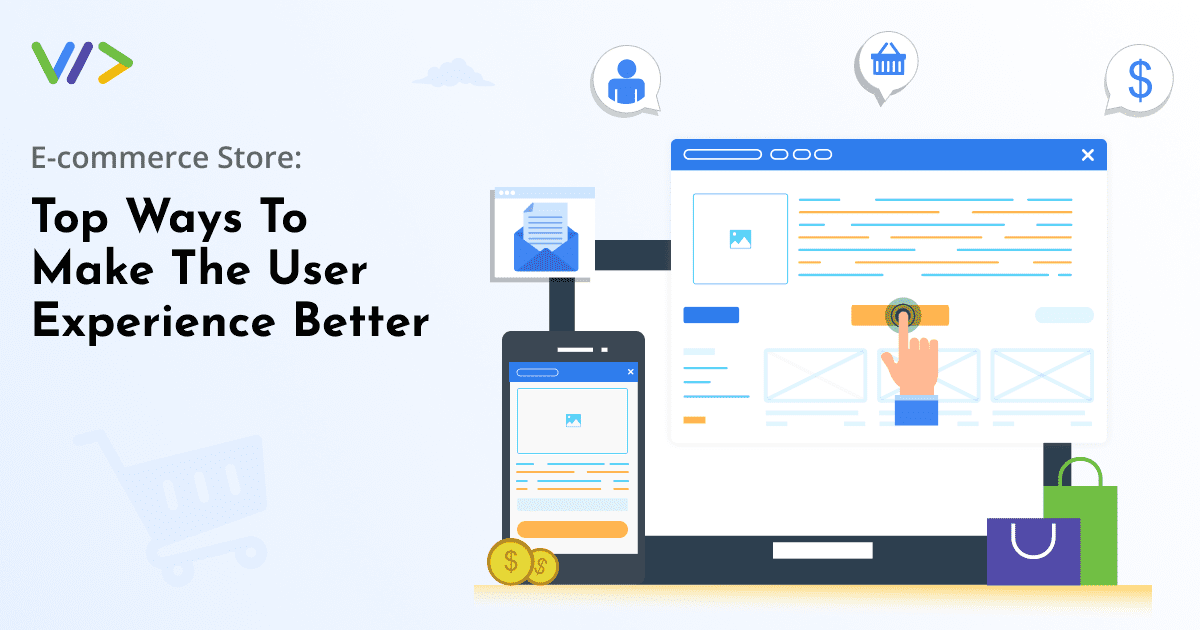 If you run an ecommerce store, you understand how user experience (UX) is important in converting leads into sales. However, a significant number of store owners overlook this, and instead, bank on their store's unique offerings.
But user experience is vitally important for customers just as it is for ecommerce store owners. For store owners it allows you to deliver an enhanced shopping experience, which customers yearn for. It also translates into customer engagement and conversions. So overlooking user experience could be detrimental for store owners.
One aspect of an online store's user experience involves page loading speeds and times. Google estimates that a typical landing page takes about 7 seconds to load. Websites that have longer loading times shun visitors from making any kind of conversions – or worse, returning to the site. Among these solutions is the "Speed Optimization" app developed by WebPlanex, readily available on the Shopify App Store through this link: Speed Optimization – WebPlanex
On the other hand, if you increase your site's speed by as little as 0.1%, you can simultaneously increase your conversion rates by 8%.
But site speed is just one of the many features that make up user experience. In this article, we'll go over some of the top ways to make your site's user experience better.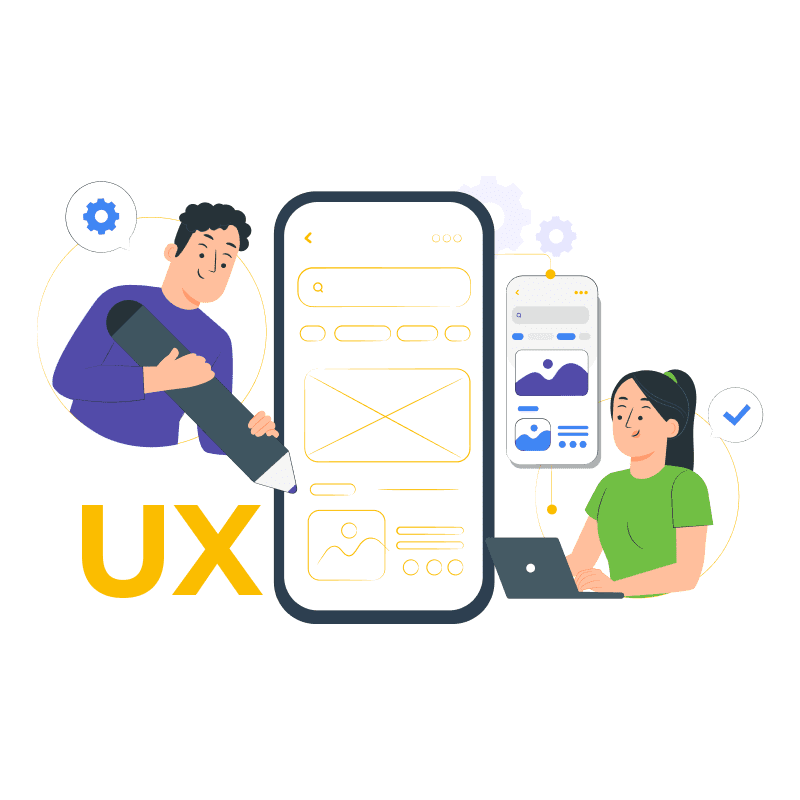 What is eCommerce User Experience (UX)?
User experience (UX) refers to the overall experience a customer or site visitor has when interacting with an online store. This interaction could be anything from checking out product descriptions to transactional activities like completing a purchase.
A great user experience understands user behavior and preferences. It should also be seamless, intuitive, and enjoyable for website visitors. A good UX evokes engagement, satisfaction, and ultimately, conversion and sales.
What makes up user experience?
Visual design
Web responsiveness and loading speeds
Mobile optimization
Navigation
Display of products/ services and their relevant information
Check out processes
Customer support and feedback
Why is eCommerce UX Important?
E-commerce UX is important for many reasons. But perhaps the most beneficial reason for optimizing the overall user experience is to encourage high conversion and customer retention rates.
User experience, especially for ecommerce stores, can be directly attributed to conversion rates, engagement, satisfaction, and credibility. So by optimizing your store's user experience, you're actually increasing your odds of delivering an enjoyable shopping and customer experience.
Many studies have shown that poor user experience shuns web visitors from converting or making any kind of engagement. And it gets even worse – a bad user experience typically reduces customer retention levels as it discourages visitors from returning to an online store.
So how do you make sure that your online store has a great user experience?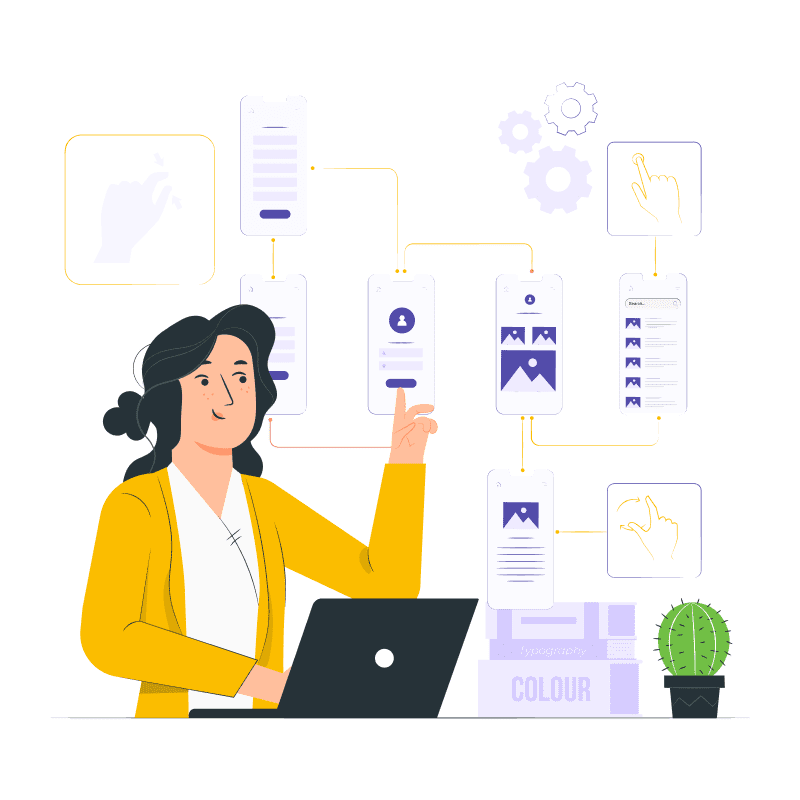 5 Top Ways To Make The User Experience Better
Optimize Your Site's Navigation to Make it Easier and Straightforward
One of the first things that you should consider doing to enhance your store's overall user experience is to optimize your site's navigation.
A well-designed and straightforward navigation system helps visitors find what they are looking for quickly and easily. As a result, you'll be increasing the likelihood of conversions and customer satisfaction while keeping the risk of frustration low.
As a rule of thumb, when outlining your website's navigation system, consider the following pointers:
Ensure it has a clear, logical, and consistent structure. It would be ideal if your store had clear and descriptive categories and subcategories that vividly organize your products/services.

Make sure your menu location is perfect for your audience. Called the 'menu,' this primary navigation tool houses your website's primary number of items/ categories (usually seven). Use dropdown menus or mega menus to accommodate additional subcategories and options. Make sure the menu is easily accessible from any page of your website.
Ensure you have search features or functionalities. Websites that don't have search features make it frustrating and time for customers to search for anything on the website. A site with a great user experience has a search feature that has filters and autocompletes suggestions that refine search results and improve usability.
Ensure Your Ecommerce Store Has a Mobile-Friendly Design
Most shoppers today use their mobile phones to research online, access online stores and make purchases. Statista estimates that mobile ecommerce makes up approximately 73% of ecommerce sales.
The widespread use of smartphones, tablets, and other handheld devices has forced online stores to change their approach and optimize their sites for mobile use. But a good number of store owners overlook this and fail to prioritize their designs and loading times for smartphones.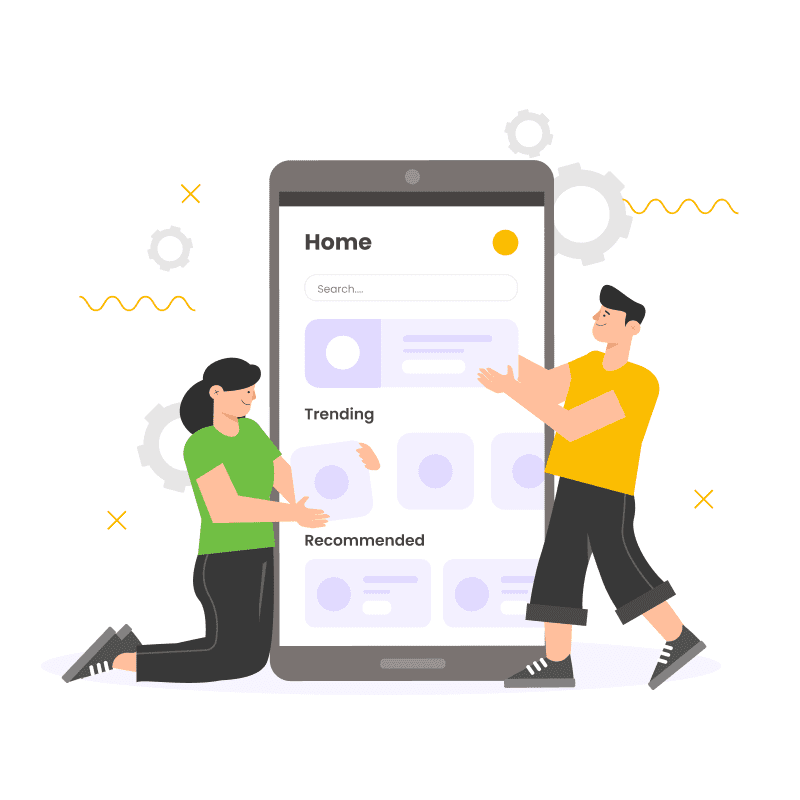 According to one survey, mobile users are five times more likely to leave a website if the store is not optimized for mobile. But on the other hand, 74% of visitors are likely to come back if the site has a good mobile design.
For this reason, it would be highly beneficial for your online store to prioritize mobile designs and fast loading speeds of the same. Follow this up with catching, compressed images, and optimized server response time, and you'll see your user experience significantly improve.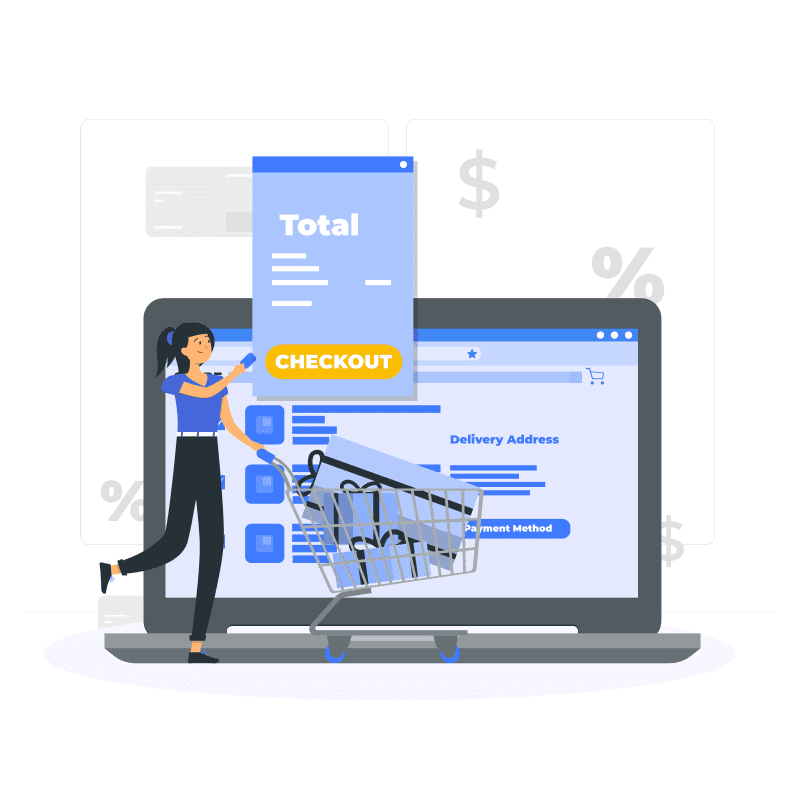 Simplify Your Checkout Processes
Let's talk about checkout processes. Online stores with simple checkout processes tend to pull more customers their way and have reduced cart abandonment rates. Cart abandonment simply refers to a situation where online shoppers add products to their carts but leave without completing their purchase.
Surveys have shown that a seamless checkout process is highly influential because about 70% of shoppers abandon their online shopping carts for a host of different reasons. For the most part, customers cite unexpected costs, lengthy checkout processes, security concerns, poor web designs, and comparison shopping as some of the reasons for abandoning their carts.
To stop your customers from abandoning their carts, consider employing a range of strategies to streamline your store's checkout process, address customer concerns, and create a seamless and user-friendly experience.
Securing User Data and Privacy
As discussed above, one of the reasons why customers leave their shopping carts before completing their purchase involves security concerns. And as it turns out, securing user data and privacy is important for e-commerce stores to provide a better user experience.
Securing your customers' data and privacy includes taking measures to protect sensitive customer information, such as credit card details, from unauthorized access, breaches, and misuse.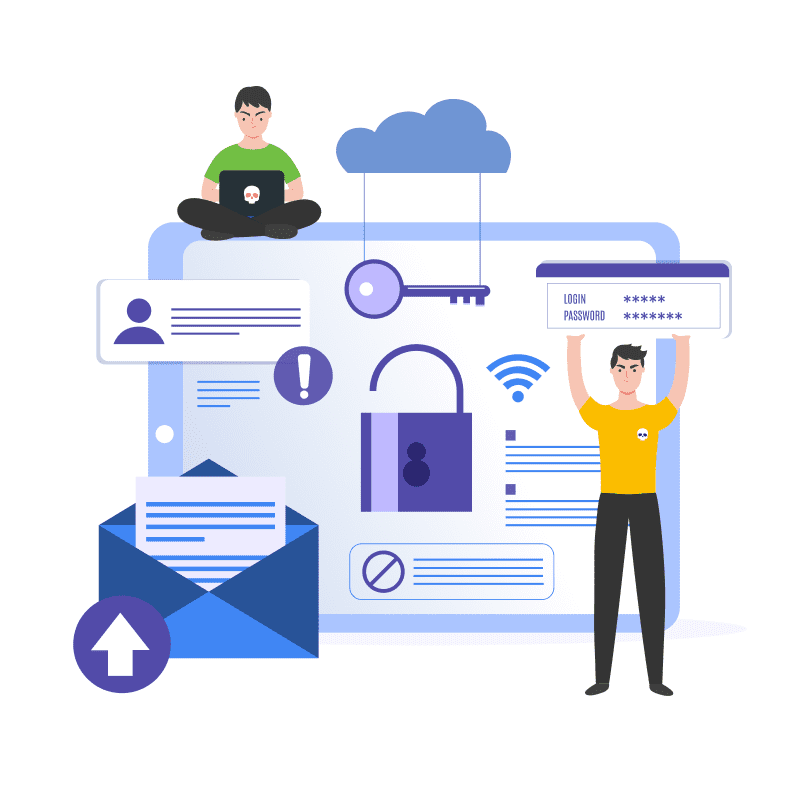 One common approach that online stores have taken is to implement SSL certificates and secure payment getaways. Secure Sockets Layer (SSL) certificates encrypt the data transmitted between the user's browser and the e-commerce store's server. This encryption prevents hackers from intercepting and deciphering sensitive information, such as passwords or credit card details.
In addition to implementing SSL certificates and secure payment gateways, e-commerce stores can further enhance user data protection and privacy by recommending the use of a Virtual Private Network (VPN).
A VPN encrypts the internet connection, masking the user's IP address. In other words, using a VPN ensures a secure internet connection, providing an extra layer of security and anonymity. Both you and your customers can browse safely while ensuring the safety of sensitive data by using even the cheapest VPNs.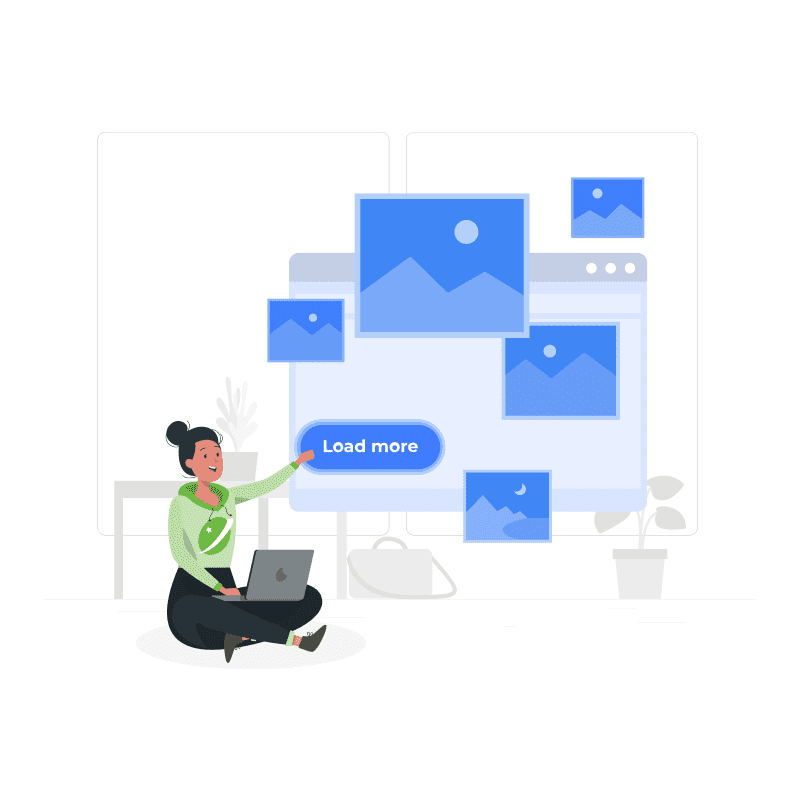 Enhance Product Descriptions and Imagery
High-quality product photos are vitally important for all eCommerce store owners as they provide customers with a visual representation of the product/ service they are considering purchasing. Besides, pictures typically enhance the user experience because who wants to shop without seeing the product they're buying?
But that's not all – pictures need great product descriptions to go along with. Well-crafted product descriptions complement pictures by providing additional information and persuasive content. Product descriptions evoke emotions and bridge the information link between the customer and the product.
When writing product descriptions, focus on the target audience. Use a consistent tone that aligns with your brand identity while keeping it easy to read and digest. Also, remember to include SEO techniques when writing, as it makes it easier for potential customers to find your products.
Supercharge Your Store's User Experience and Boost Sales!
With over 25 years of experience, we have established ourselves as experts in providing comprehensive digital product engineering services to technology-driven businesses worldwide.
Webplanex is a leading eCommerce development company with a proven track record in creating innovative solutions that bring success to eCommerce stores.
Contact us today to start a remarkable digital transformation that will shape the future of your business.