WE DESIGN AND DEVELOP BEST CUSTOM MADE IPHONE APPLICATION.
iPhone App Development
The iPhone provides top-notch performance and exceptional support for web-related tasks. Its seamless operation, combined with a user-friendly interface, has made it the preferred choice for many individuals when it comes to regular internet browsing, even surpassing the usage of laptops. When targeting a demographic with disposable income, businesses are constantly seeking iPhone users as the ultimate prize. These users typically hold stable jobs with good salaries. By catering to this community, you have the opportunity to tap into a vast audience of over four hundred million active users. Such a significant target audience should not be overlooked or disregarded, as it holds immense potential for your business.
Work with WebPlanex
iPhone Apps Development Services in India
However, Webplanex is the leading company for iPhone Apps Development in India, and has been providing outstanding offshore IT outsourcing services to prominent Australia, Singapore, United States, Finland, Canada, Spain, UAE, Kuwait, UK and Indian companies for a decade. While working with our esteemed clients, we have created dozens of iPhone apps running on over half a dozen different variants of the iOS. We have the setup, the experience and the skill needed for iPhone Apps development, and out iOS development team will blow your minds with the incredible designs and performance of the apps that they create for you.
Work with WebPlanex
Custom iPhone App Development Services
When searching for iPhone app development services, it is crucial to choose a reputable and experienced company like Webplanex. Our team of skilled developers can provide exceptional work that meets your budget and timeline requirements. Trust in our expertise to deliver top-quality iPhone app development services from our experienced professionals.
Expand Your Customer Base
With Webplanex as your trusted partner, you can tap into a vast pool of potential customers by leveraging our exceptional iPhone app development services. Our experienced team understands the intricacies of the iOS platform and can create captivating and user-friendly apps that resonate with your target audience
Reach Engaged Users
Our iPhone app development services are designed to captivate this engaged audience, allowing you to showcase your brand, products, or services to a community that actively seeks out and embraces the latest innovations in the Apple ecosystem
Boost Revenue Streams
Unlock the full potential of your revenue generation with Webplanex as your trusted partner. Our expertise in iPhone app development allows us to help you maximize your revenue streams in two powerful ways. First, we can create premium apps that provide exceptional value to users, enticing them to make a purchase and generating direct revenue for your business.
Leverage Unique iPhone Features
Partner that can harness the unique capabilities of iPhone to deliver innovative services that leave a lasting impact on your customers. Our expert iPhone app development team understands the intricacies of Apple's ecosystem and can leverage advanced features such as Face ID, augmented reality (AR), Siri integration, and more to create immersive and cutting-edge experiences for your users.
Enhance User Experience
We prioritize delivering a seamless and intuitive user experience through our exceptional iPhone app development services. We understand that user satisfaction and loyalty are key to the success of any app. Our experienced team excels in crafting user-centrist designs, intuitive navigation, and smooth interactions to create an engaging and delightful user journey.
Stay Ahead of the Competition
Webplanex empowers you to gain a competitive edge by staying ahead of the curve and embracing the latest iPhone trends within your app development strategy. Our team stays up-to-date with the ever-evolving landscape of iOS technology, ensuring that your app is built using the latest frameworks, tools, and best practices. By incorporating cutting-edge features and functionalities, we help you stand out from the competition and deliver a superior user experience.
Why Choose Webplanex for
iPhone app Development?
With years of experience and a proven track record of delivering over 500+ iPhone app projects to our global clients, Webplanex is the go-to choice for iPhone app development. Our skilled team of developers brings extensive expertise in creating high-quality iPhone apps for businesses worldwide. By leveraging our customized iPhone app development services, companies can effectively manage their business functions and stay ahead in the competitive market. There are several compelling reasons to partner with Webplanex for your iPhone app development needs.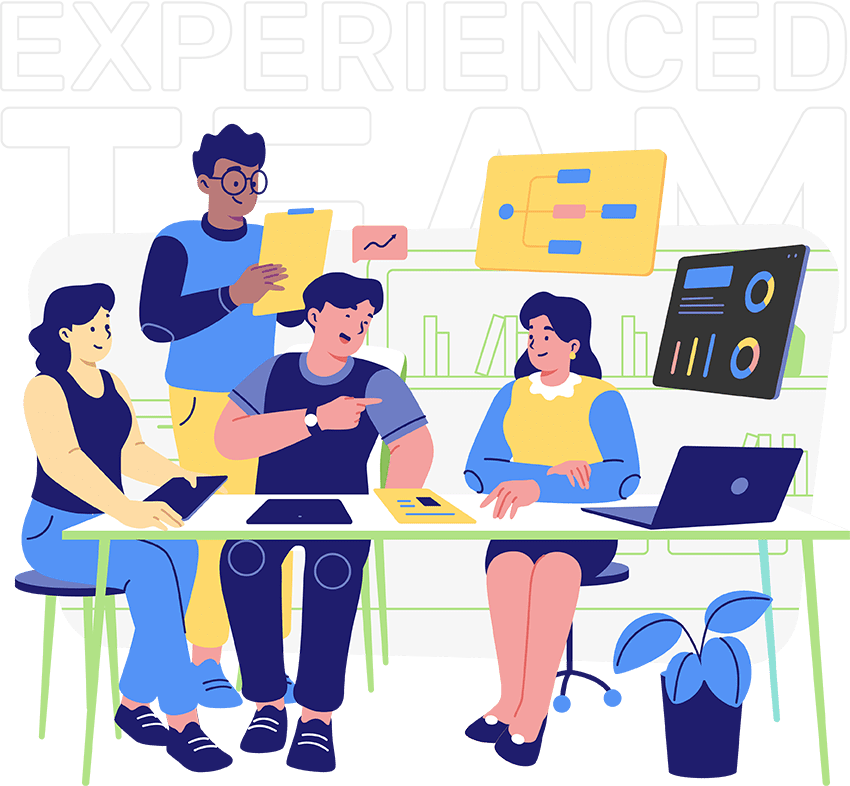 iPhone app development involves designing and creating applications specifically tailored for Apple's iOS operating system, utilizing the latest development tools and technologies.
Highly experienced and dedicated team
We have a team of exceptionally skilled iPhone app developers who possess a deep understanding of the platform. Their expertise enables them to deliver every iPhone app development project with utmost precision and perfection. With years of experience in the field, our highly experienced team of iPhone app developers ensures that our customers receive top-notch services. We are dedicated to helping businesses thrive and succeed in an interconnected world through our creative iPhone app development services. With a focus on keeping our clients at the forefront of the digital revolution, Webplanex is committed to providing innovative and cutting-edge solutions.
We match your needs
10+ years of Industry Experience
You're in control
By partnering with Webplanex Info-Tech, you'll get access to our 100+ in-house developers and can fill any role immediately.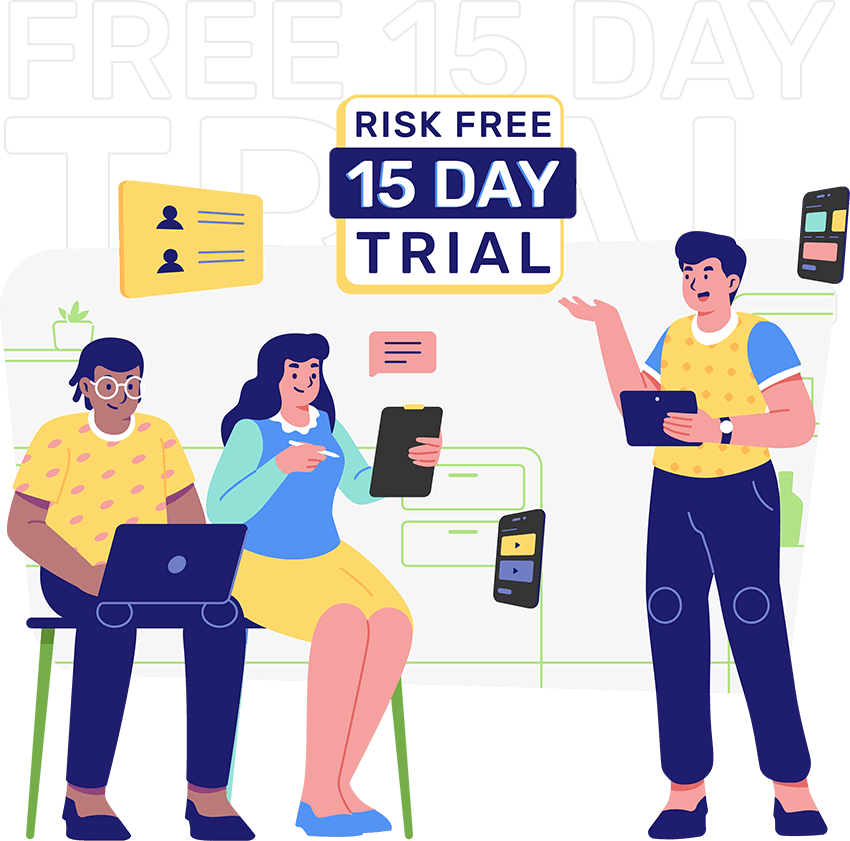 iPhone app development involves designing and creating applications specifically tailored for Apple's iOS operating system, utilizing the latest development tools and technologies.
15-Day Risk-free Trial
Yes, It's completely free. We allow this free time period to evaluate the code quality, communication, on-time delivery, and more of the hired trial resource. If you get satisfactory work, then you can continue with the engagement, and if not, then you can right-away cancel it.
Hassle-free production
Our HR specialists, office managers, and system administrators make sure your development team's working conditions are perfect.
Low attrition
Corporate outings, regular training, engagement activities, career counseling, grievance handling – our HR veterans will sure every developer you hire with us stays motivated to try hard to make you successful.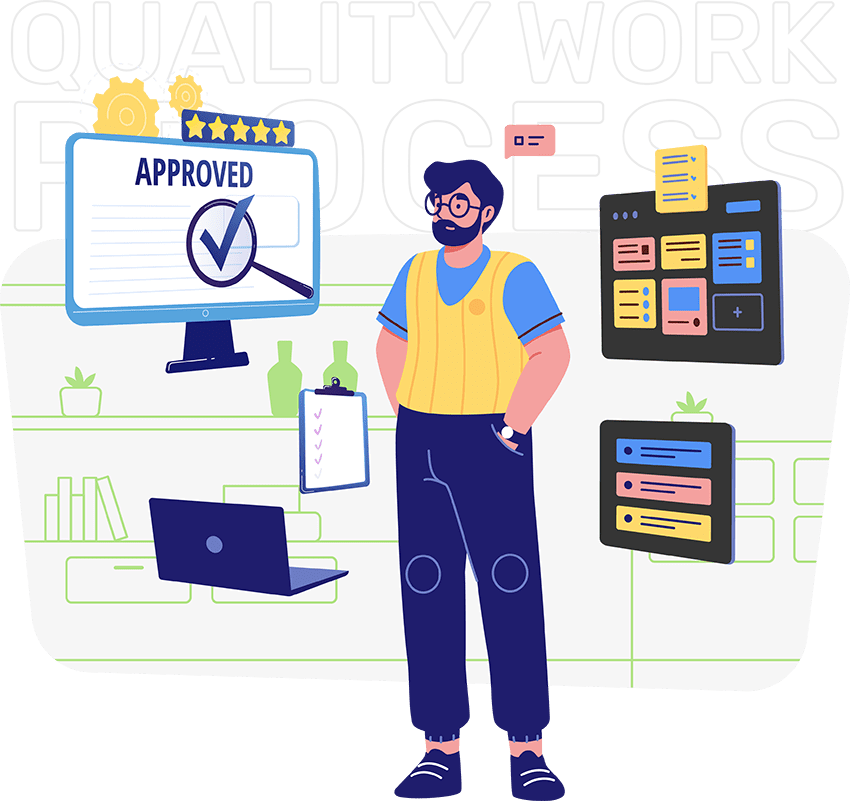 iPhone app development involves designing and creating applications specifically tailored for Apple's iOS operating system, utilizing the latest development tools and technologies.
Quality of code
Quality of code
In iPhone app development, the underlying code of each app is of utmost importance as it plays a crucial role in its performance. At Webplanex, we take pride in being the leading iPhone app development company that prioritizes adherence to the industry's best coding practices. We understand the significance of delivering high-quality apps that are not only highly optimized but also free from errors.
Quality -driven process
Webplanex stands as one of the premier Iphone app development companies renowned for its commitment to quality standards. We not only offer comprehensive Iphone app services but also strictly adhere to a robust quality control process throughout the entire project development cycle. Our team of experts ensures that every aspect of your Iphone app project meets the highest quality benchmarks, resulting in a top-notch end product.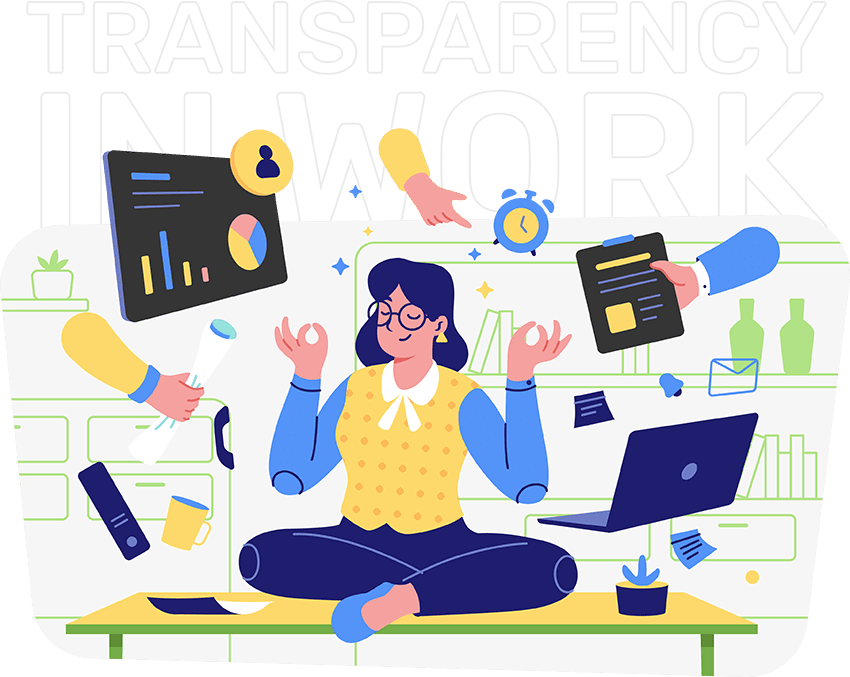 iPhone app development involves designing and creating applications specifically tailored for Apple's iOS operating system, utilizing the latest development tools and technologies.
Transparency
Whether you choose to collaborate with our skilled team or hire a dedicated iPhone app development team, we prioritize transparency by sharing all the exact details with you. However, it is crucial to seek these exceptional services from one of the top iPhone app development companies, such as Webplanex.
Direct communication
You will get complete access to talk with the chosen developers at all times through Skype, email and phone with scheduled audio/video conferencing to overcome the communication barrier. also Our team brings time-tested experience with project management tools like ClickUp, Basecamp, Trello, Teamwork, Asana, Jira, and Monday.
Zero overheads
Payroll, taxes, benefits, sick days, and vacations for your team – we've got you covered.
50% cost reduction
Our clients have been able to save up to 50% in labor costs.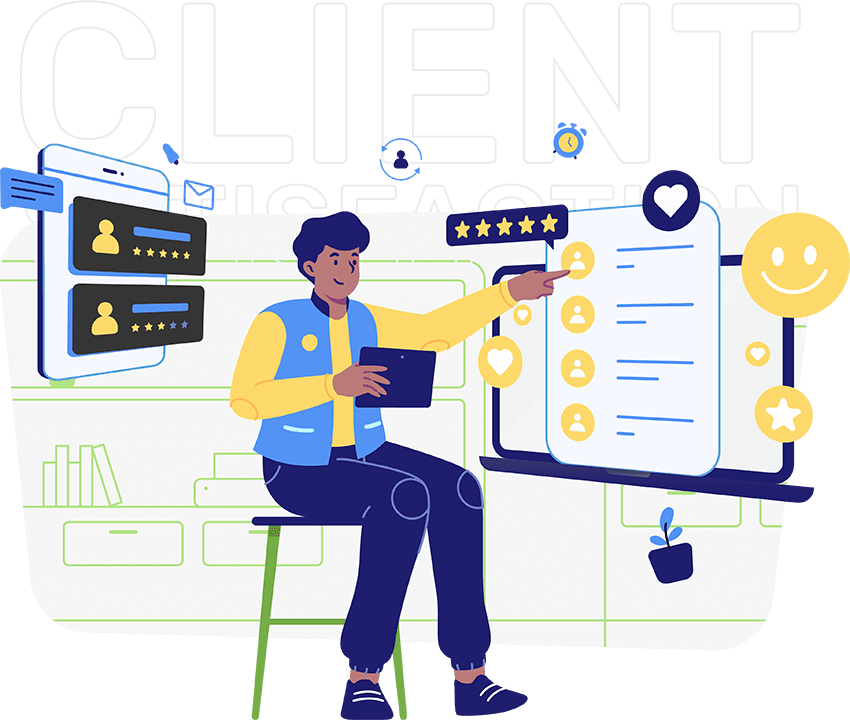 iPhone app development involves designing and creating applications specifically tailored for Apple's iOS operating system, utilizing the latest development tools and technologies.
100% Client satisfaction
With years of experience in iPhone app development, we understand that the key to maintaining a long-term business relationship lies in delivering 100% satisfaction through our results. At Webplanex, our team of expert iPhone app developers is dedicated to providing top-quality solutions that exceed expectations. We believe in fostering long-term relationships with our clients by consistently delivering outstanding outcomes.
4.8/5 rating on clutch
Our clients highlight our ability to build great personal relationships with them, except for the excellent code quality.
75% of the company-senior and middle developer
We invest in attracting the best talent from the market. We hire only strong middle and senior shift developers and no juniors.
iPhone app development involves designing and creating applications specifically tailored for Apple's iOS operating system, utilizing the latest development tools and technologies.
Support & Privacy
24×7 support
As a Iphone app development company, we provide the highest improvement administrations. However, we are always there likewise fix your issues. If there are any bugs found on your website, contact us we'll fix the issue for you.
Strict NDAs signed for complete Privacy
Rest assured, you will have 100% ownership of your project. It includes NDA, copyright, source code, intellectual property rights, confidential letters, other MoUs, etc
Let's Discuss Your Project
Get Free consultation and let us know your project idea to turn it into an amazing digital product.
Great Reviews
Your Satisfaction is an Award for Us! Francois Fecteau
Creative Head, GoRound Boutik, USA
"We did our first speed optimization with WebPlanex. The turn around was quick and the results are very good. Also, I asked some questions a bit out of scope and the did provide me the information I needed.I would recommend them any time. Keep the good work!"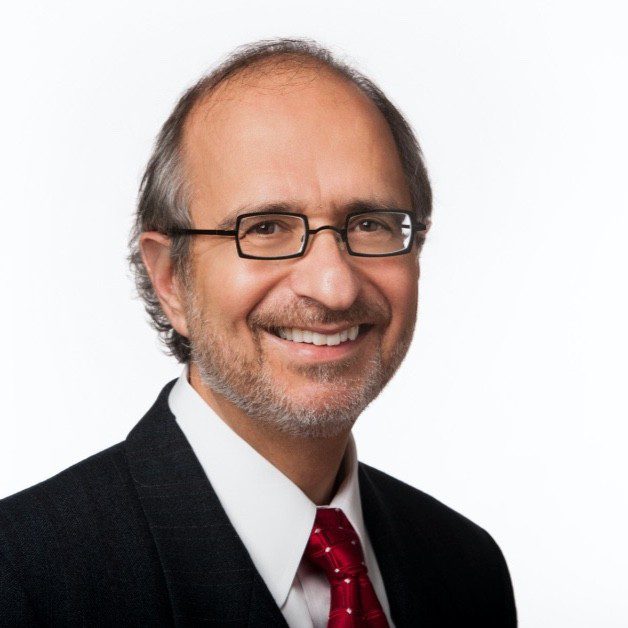 Rob Polster
President, Polster Consulting, LLC, Rockville, Maryland
"They learned a new system very quickly and got me up and running in very short order. The team quickly delivered the solution, and it functioned well by allowing about 35 users to download the document. Communication was smooth throughout the partnership."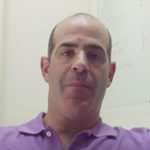 Rick Weil
CEO, Netbricks, USA
"We use several developers before we found WebPlanex team and WebPlanex team is far best we have worked with. Their work is very good timeliness is very good."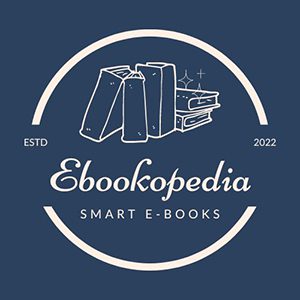 Romain Ruchot
Managing Director, Control All Finances, Malta
"Contacted them to improve website speed, very happy with outcome, my speed score has greatly improved. Responsive and understanding team."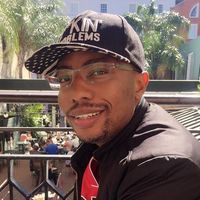 Bonani Phaweni
Strategic Business Developer, MagInvest, South Africa
"Collaborating with WebPlanex is phenomenal; they're a responsive and punctual team that takes the time to understand the project and ask questions before starting the work. Their deliverables have exceeded expectations, which is why they've been chosen as the main partner for projects to come."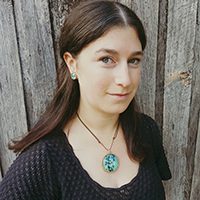 Jocelyn Parry-Jones
Founder, Myrtle & Me, Australia
"Very fast communication! They were the first team to contact me and got the job done super fast. They delivered what they promised and I am very satisfied."
FAQs
Webplanex offers comprehensive iPhone app development services, covering design, development, testing, and deployment.
Webplanex has a highly experienced team of iPhone app developers with deep expertise in the iOS platform.
Yes, Webplanex provides end-to-end assistance, from concept to launch, for iPhone app development.
The timeline varies based on project complexity, but Webplanex provides a detailed timeline with estimated completion dates.
Yes, Webplanex maintains transparent communication and provides regular updates on the app development progress.
Webplanex stands out for its experience, skilled team, commitment to quality, and customer satisfaction, focusing on long-term relationships and exceptional results.