Award-Winning ReactJS Engineering Firm
Hire ReactJS Developer you need
Thinking to hire the best React JS Development team or Developers? Having 10+ years of experience in delivering innovative end-to-end React JS programming solutions. Leveraging its deep industry insights and expertise, webplanex gives you with its flexible Hire React JS developer services that let you benefit from our availability to you as your best Development center.
Webplanex expert team of Reactjs and React native developers are experts at developing web apps varying from various multiple cases. Webplanex offers a wide range of React JS development services for all scales of businesses across industries. Highly skilled expert React JS developers have massive experience in developing interactive, dynamic, feature-rich front-end applications to meet client needs.
Get A Free Consultation
Guaranteed response within one business day!
If it's ReactJS, We can do it.
Our React JS developers aim to give the much-needed speed, simplicity and scalability to build various types of quick and iterative user interfaces. We offer services to hire Reactjs developers at reduced cost and fast turnaround time. Let us know if you need help with any React app development requirements.
Now it's time to hire a ReactJS developer with highly qualified professionals and good experience with the latest version of ReactJS. Hire ReactJS Developer with 5 easy steps.
Work with WebPlanex
Benefits of Hiring ReactJS Developers
Hire ReactJS developers with background in strategy, consulting, development and testing and experience in leading-edge technologies.Here are some few benefits of webplanex development services.
Great Reviews
Your Satisfaction is an Award for Us! Sabina Sequeira
Co-Founder, Table at Home LLC
"We now consider WebPlanex partners in our business… and hope that we can both grow and keep working together in 2018."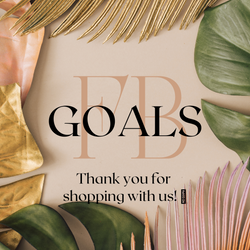 Felicia Bolden
FB GOALS, United States
"Thank you WebPlanex for fixing my website. It didn't take long for them to fix my website. Great work highly recommended! Happy with the service, quick response too, the communications was fast and clear."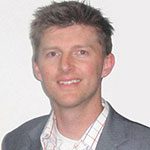 Brandon Hutchins
Managing Director, DBH, USA
"This team is phenomenal! I very much enjoyed working with them and hope to work with them again in the future. They were extremely professional and skilled and did everything they could to please." Gary Frank
General Manager, Tan LA, Los Angeles, California
"I really feel that WebPlanex brought my business to a more upscale appearance with the new website. The new website design has increased the salon's business and reputation. WebPlanex's attention to detail and responsiveness stood out." Oba Folorunsho
Director of Operations, Kora Automotive International, Nigeria
"The project was quick and smooth.  WebPlanex's deliverables have increased sales noticeably in the weeks following the launch. They were responsive and on time, and they were able to offer suggestions that improved on the specs they were given."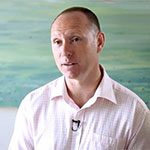 Grant Ford
Managing Director, Australia
"I would highly recommended Webplanex as a very capable IT Solution provider for any company moving forward."
Let's Discuss Your Project
Get Free consultation and let us know your project idea to turn it into an amazing digital product.
React.JS is one of the most preferred choices as it simplifies the overall development process, maintenance and support different browsers.
Yes, anyone can send the project details or contact us form. However, our team will contact you with a suitable profile to address the requirement of your project.
No one can say the exact cost to hire a reactjs develope.
Yes, if our Reactjs developer is available to work according to your preferred time then company definitely arrange the best time demanded according to the client.