Development
Look no further than Webplanex if you need a top-notch SHOPLINE company that can deliver breathtaking user experiences. We are proud to offer dependable and affordable SHOPLINE development services, specializing in the creation of lightweight stores that exhibit exceptional performance.
As a trusted SHOPLINE development company, We are renowned for its ability to provide remarkable user experiences. Our team of experts is dedicated to delivering reliable and cost-effective SHOPLINE development services. We prioritize the development of lightweight and budget-friendly stores that excel in performance, ensuring an outstanding user experience.
Bring Revolution in eCommerce with Shopline Development Service
When entering the world of eCommerce or seeking performance enhancement, a reliable tool becomes essential. Our team of top-notch Shopline developers excels at integrating trending features into your platform, eliminating the need for coding. We deliver quality solutions, ensuring a seamless customer journey. Moreover, we take charge of maintaining store performance and staying up-to-date with industry demands.
Get A Free Consultation
Guaranteed response within one business day!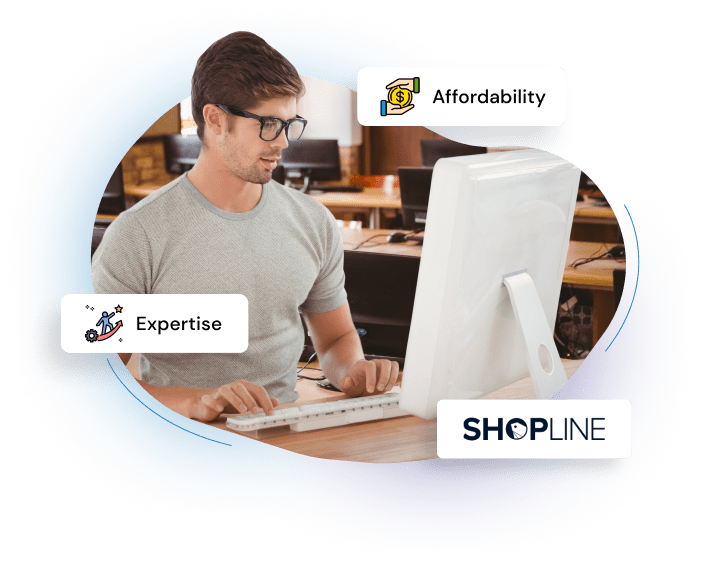 WHY US?
Why Choose Webplanex for Shopline Development Services
Choose Webplanex for Shopline Development services for an unmatched experience. We pride ourselves on being a reliable and trusted partner, offering exceptional solutions tailored to your specific needs. With a team of skilled and experienced Shopline developers, we deliver top-notch results that align with your brand vision. Our focus is on creating lightweight, budget-friendly stores with optimal performance.
OUR APPROACH
We follow the process to start Shopline Projects
Shopline is a widely-used eCommerce platform tailored for creating user-friendly and expandable online stores. Its user-friendly and intuitive interface simplifies online store management for merchants.
WORKING MODEL
Engagement model
We have developed a robust engagement model that ensures a smooth and collaborative development process. Our engagement model is designed to foster effective communication, transparency, and client involvement throughout the project. We value collaboration and actively encourage your input and ideas. We believe that successful projects are built on strong partnerships, where our team and your team work together to achieve the desired results.
Great Reviews
Here's Why Our Customers Love Us
"The team at WebPlanex did a phenomenal job increasing our store speed from the low 20's to the high 70's on Shopify's store speed readout, along with increasing it on Google Page speed." "Thank you WebPlanex for fixing my website. It didn't take long for them to fix my website. Great work highly recommended! Happy with the service, quick response too, the communications was fast and clear."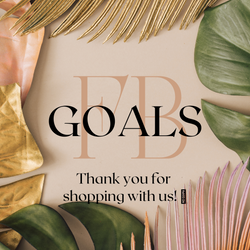 Felicia Bolden
FB GOALS, United States
"WebPlanex did a great job with our last project. They were able to get us the information we needed and worked hard to find a solution when a problem arose. I'm really grateful to work with them – they do great work and are kind and friendly." "Very competent support and advice. Very fast response time to additional questions. WebPlanex is a super partner for the implementation of many small to large developer tasks around Shopify. I can recommend their services 100%." Frederik Zarek
Airpaq GmbH, Germany
"My shop speed stats tripled according to shopify self diagnostics. google speed for mobile went up 30+ points." "The team perfectly followed our instructions and is really reactive if there is any adjustments to be done. I highly recommend this team for your coming projects." Charlotte Toullieu
APM Monaco, Hong Kong
"We requested a few jobs and all jobs was finished in just a few hours with very exceptional results. We are happy with our new custom sections. Thank you Webplanex. We will definitely work more together in the future." Andrea Di Mari
InselDerEnergie, Europe
"Throughout the partnership, Webplanex provided top-quality code and helped to improve internal processes. In addition to having exceptional communication skills and always being transparent, the team produced good work while adhering to deadlines." Harnie Wilson
CEO, Great Britain
"Completed the job quickly and made huge improvement to my google speed. Wasn't sure why the Shopify speed didn't improve as much as the google speed, but they explained that this is expected and would try to improve it beyond the completion of the job."
Cristina Rotundo
Smunchies Co., USA
"Webplanex have one of the most talented developers and designers. They constantly deliver the task with outstanding quality. They are very experienced on Shopify and have a very in-depth knowledge of software development."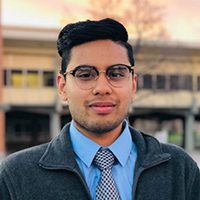 Adhar Bhattarai
Software Engineer at BIG, USA
"This expert really increased my speed on my very slow shopify store. Showed me before and after proof so I could see the improvement. Very happy with the work and would definitely use them again!" Louise Stockton
ATHF, London
"WebPlanex has consistently delivered quality work throughout the years. They are my 'go to' firm all web projects requiring a high level of mobile responsiveness, browser compatibility, and up-to-date dev web standards." Gerald Acosta
Manager, USA
"So helpful! I struggled trying to figure it out on my own for a few days, so glad I got an experts assistance! They worked fast, were very knowledgeable and professional. Thank you!" jessica hendry
Bach Bride, United States
"Fantastic work, site speed dramatically improved. Great communication and the job was done very quickly at a fair price. Can highly recommend!" Lauren McCreery
Les Petits, France
COLLABORATION
Have Any Project In Your Mind?
We're a team of creatives who are excited about unique ideas and help digital and fin-tech companies to create amazing identity.