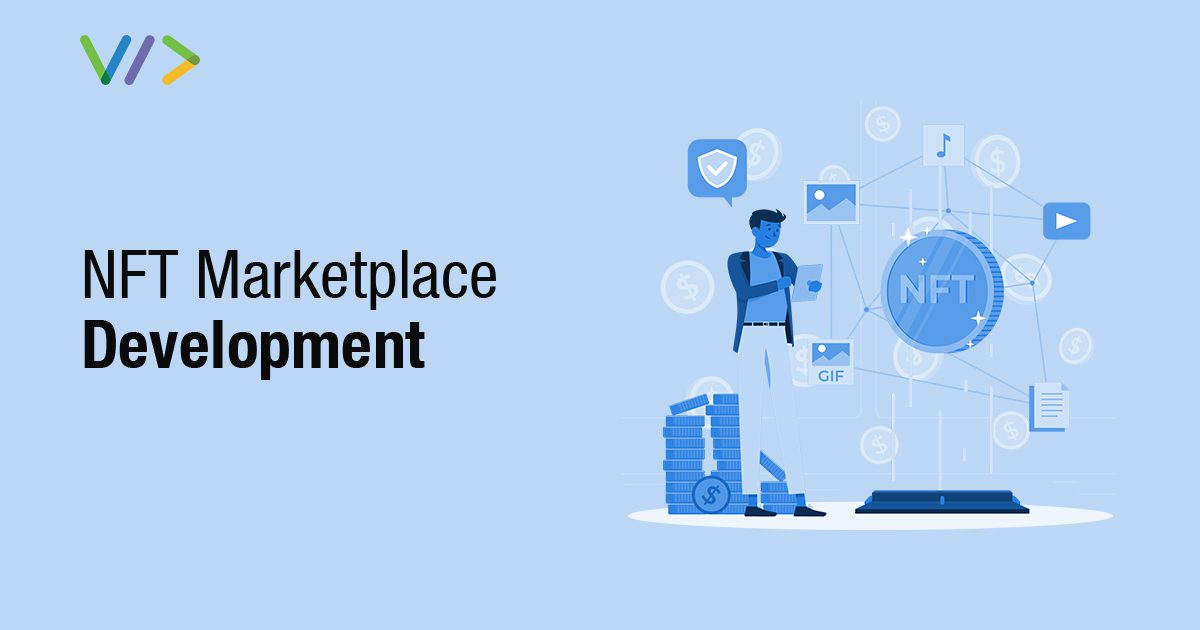 Undoubtedly, Non-fungible token (NFT) is more popular and has already taken the world by storm. Every single day more and more new technology-based applications are emerging. However, blockchain is a new-age technology that is highly used in digital currency making. Moreover, this digital currency or cryptocurrency blockchain is being used in different fields. Blockchain technology is considered next-generation technology. Several questions come to mind about NFT marketplace development. How its develop, what the features are, etc.
We are here to help you to develop your own NFT marketplace and attract the growing community of NFT users. NFT marketplace development by us with advanced features, facilitate tokenization and all kinds of assets. It includes artwork, gaming cards, digital collectibles, software licenses, and real-world assets.
Are you seeing the NFT marketplace development cost? However, you've reached the proper place. This blog will get the whole idea, features, and cost of the NFT marketplace development. So let's deep dive. Before moving forward first, it is necessary to know what is an NFT marketplace.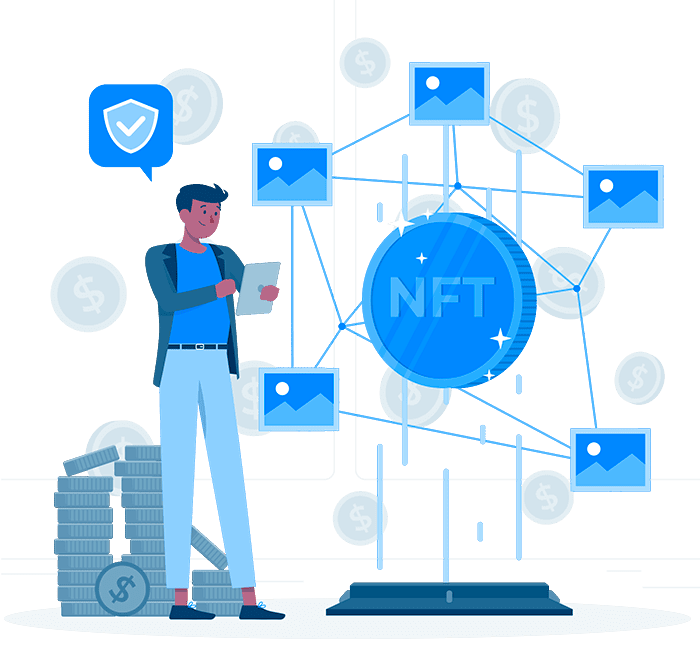 What is nft marketplace?
An NFT Marketplace is various platforms where NFTs are stored, displayed, and traded, in some cases minted. It is an online marketplace where the buyers procure NFTs using multiple cryptocurrencies like Bitcoin and Ethereum. Marketplace issue a proper charge upon the total transaction amount of gained NFT. Previously we have discussed what NFTs is. An NFT is a digital asset that links ownership to unique physical and digital items. However, NFTs are associated with digital files like photos, videos, GIFs, real estate, etc. This all the thing requires a unique platform called the NFT marketplace.
However, to access and use this type of marketplace, you will require to have the following.
A User account: – The first step is to use the NFT marketplace. After that, any user has to set up an account on the particular Marketplace. The NFT marketplace where any users buy/sell NFTs from.

A Crypto Wallet: – Any users required to select a wallet that is compatible with the blockchain network that supports NFTs you wish to buy. For example, if you plan to buy/sell NFTs based on the Ethereum blockchain platform. However, you will require to use an Ethereum wallet such as Metamask.

A small/big amount of coins in the wallet: – Working with the NFTs marketplace, any user needs a small/big amount of coins in the wallet. However, for listing or minting NFTs, this all necessary thing needs. So first, you need to find out which NFT marketplace you intend to use for all these activities.
However, listing and creating NFTs on the marketplace platform acquires a blockchain network fee. The fee differs depending on which blockchain-based system you need to use.
It's Good to Know Before You Move Forward For Plans To Build An NFT marketplace.
At present, NFTs are highly demanded in the crypto market. As a result, numerous blockchain enthusiast entrepreneurs are showing interest in building an NFT marketplace to connect buyers and sellers. However, there are a few essential things you should be aware of before you step into the world of NFTs.
Non-fungible token standards
NFT standards are the main strength of an NFT. They ensure that the asset will act in a specific way and showcase how to interact with the asset's basic functionalities. However, at present, there are two standards.
ERC721: – ERC721 is a standard for representing ownership of non-fungible tokens(NFTs) which is unique. It is a more complex standard than ERC20. The standard uses the mapping of unique identifiers to the addresses representing the identifier's owner. ERC-721 Ethereum Request for comments 721, proposed by William Entriken Dieter Shirley, Jacob Evans, Nastassia Sachs in January 2018. It offers permission to transfer the assets using the "TransferFrom method."
ERC1155: – The idea is very simple and looks to create an innovative contract interface that can represent and control any number of fungible and non-fungible tokens. For example, the ERC-1155 token can do the same functions as ERC721 and ERC-20 tokens simultaneously. However, if you are a game developer and your goal is to sell 150 armor sets, its need to write 150 smart contracts for ERC721.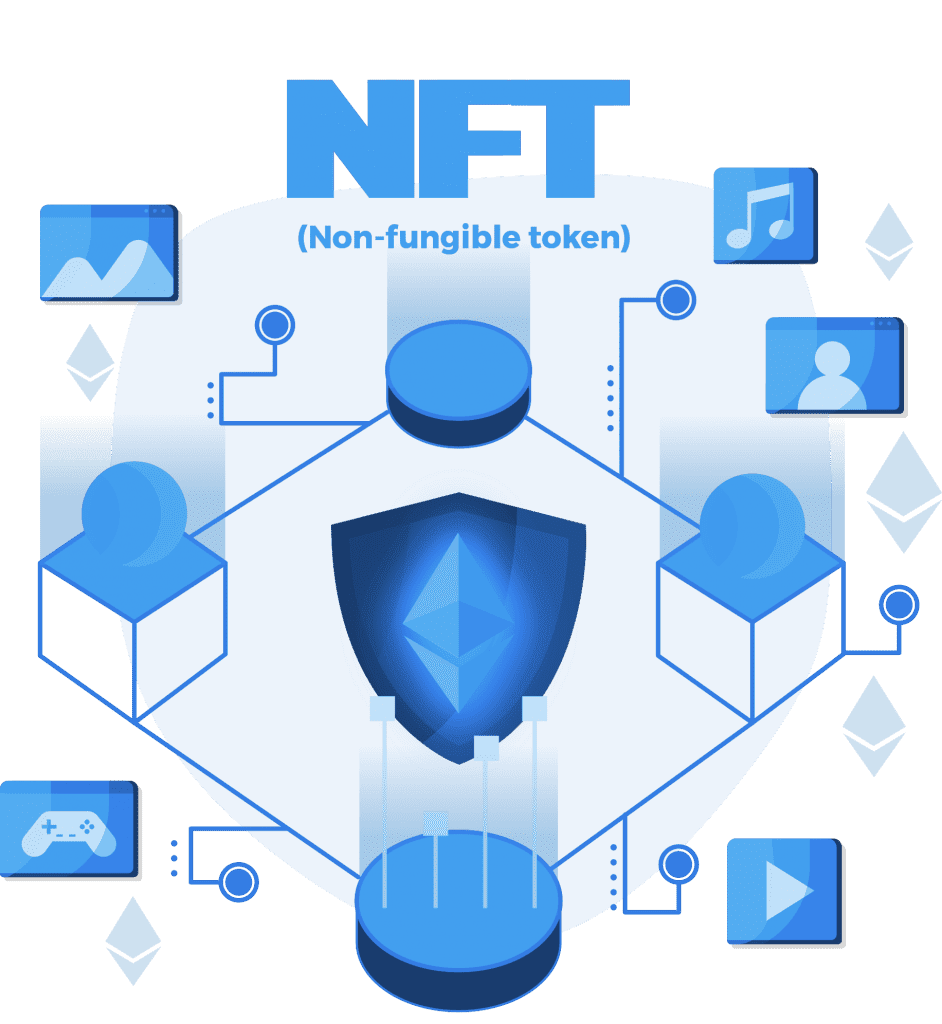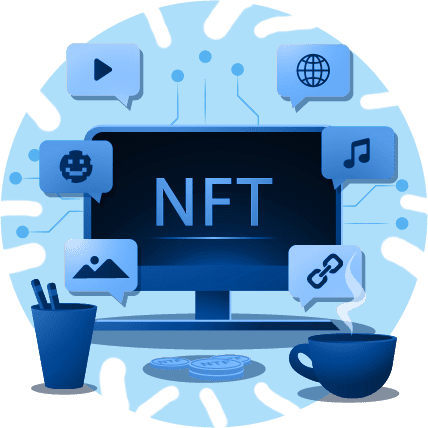 How does an nft marketplace work?
Every token has a piece of unique information recorded in a smart contract and a blockchain to give security and immutability. Various steps are working on NFTs.
The first thing all NFTs marketplace is working on a standard flow. The users sign up/register on the platform and install digital wallets.
Create a collection of NFT by displaying the work and choosing the payment token they like to accept for the digital item.
Listing the assets for a sale user has two options to select. First, you can keep your NFT for sale either on fixed-price or by auctioning the item and finally choose a bid.
After that, you approve that platform's collection moderation request. After that, the NFTs where you can then accept bids.
When the auction ends, the platform notifies token owners about the top bids when the auction ends.
At last, the NFT marketplace platform regulates and approves the transfer of digital assets and funds.
Different types of nft marketplace
NFT marketplace development is booming nowadays. In the coming years, NFT surely bring new customers. The NFT marketplace platform offers a space to buy, sell and trade non-fungible tokens for NFT development companies. Various types of NFTs marketplace are leading the race in 2022.
While there are many types of marketplaces, universal and art-oriented platforms are the most well-known ones. Additional specialty NFT marketplace lists non-fungible assets like game products, digital collectible cards, etc. However, there are many NFT marketplace development companies to develop the best platform.
Here are the five most well-known widespread and advanced digital art-oriented NFT marketplace.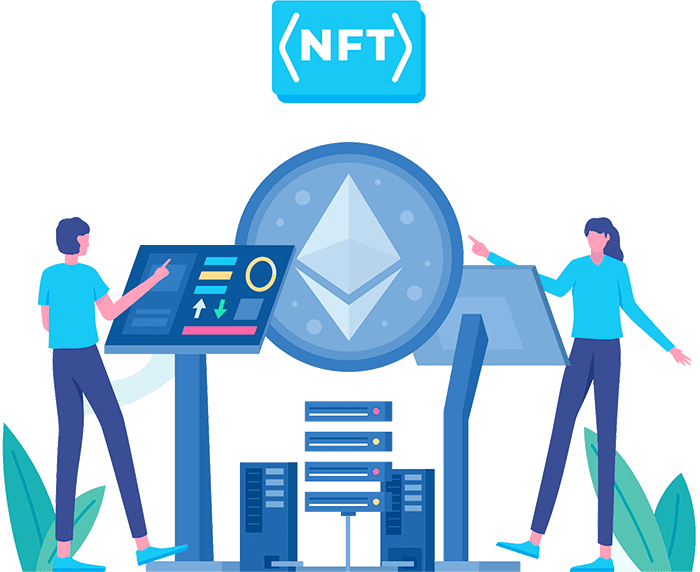 OpenSea: – The first NFT marketplace is OpenSea. It is one of the universal NFT marketplaces. However, you can find non-fungible tokens representing ownership of various things. It includes artwork, sports collectibles, virtual words, trading cards, etc.
SuperRare: – Another NFT marketplace, Superrare is a marketplace to store, buy/sell a uniquely broad range of digital artworks. Each artwork is created by the artists and authenticated by an artist in the network. However, it is tokenized as a crypto-collectible digital asset that sellers can own and trade.
Also good to read: – what is web 3.0? Is web 3.0 the future
Rariable: – Rariable is also one of the most famous NFT marketplaces. Its well-established platform permits digital artists and creators to subject and monetize their created crypto assets—the NFT marketplace owned by the community members holding RARI tokens. However, you can find a wide range of NFT products here too.
Nifty Gateway: – Nifty Gateway is one of the largest marketplaces for NFTs. However, in this, you can purchase artworks from well-known artists, including Beeple.
Foundation: – Foundation, called as "Foundation. app," is a platform facilitating live digital auctions and NFT auctions. However, Foundation has become one of the most popular NFT marketplaces. It launched in 2021. This NFT marketplace helps creators mint and auction their digital as NFTs on the Ethereum blockchain.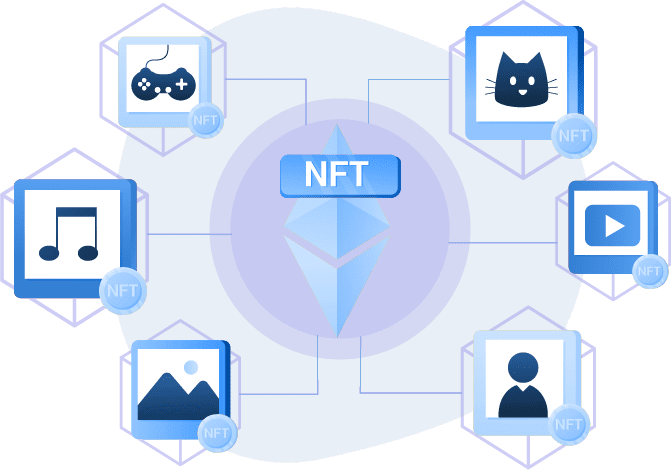 Features of nft marketplace development
Looking for the NFT marketplace development, you have to work with both Front-end and Back-end concerns. NFT developers for the marketplace must create a user experience that makes it very simple to handle all the complex transactions. Here are some of the essential features of the NFT marketplace development.
Storefront: – The storefront is the NFT marketplace where all offers of NFTs with details, price, history, bids, and much more.
Live auction features: – Buy various NFTs via the live auction feature. These features contain different pieces of information like the name of the token, payment method, seller, etc.
Search option: – NFT marketplace development requires a search option. It must possess various category tagging and management functionality. However, this feature makes it easy for the users to search for multiple NFT items they are looking for.
Filter: – Search filter is another option to improve the buyer experience. Users who search for the NFTs as an investment have various criteria than collectors. However, users can sort the items by different categories like price, artist, etc.
Listing: – NFT marketplace must give the best experience for both buyers and sellers. Therefore, the marketplace provides clear uploading instructions and forms that provide all selling information.
Wallet: – Users must use wallets to pay, receive, and store NFTs and cryptocurrencies. A New NFT marketplace development should permit users to work with their current crypto wallet solutions. NFT marketplace should either be created with its own wallet or have the provision to integrate existing wallets.
How much does it cost to generate an nft marketplace?
Now you have gained knowledge about NFT marketplaces. However, we have come to a tricky part of the cost of NFT marketplace development. Once you finalize the features that you need in your NFT marketplace. The first thing for the NFT marketplace development any users/owners need proper documentation. Without appropriate documentation, no one can give the proper development costing figure. However, there are various features you want to customize your platform demands, framework, technology, developer's cost, etc. Therefore, the total cost of developing an NFT marketplace depends on various factors listed below.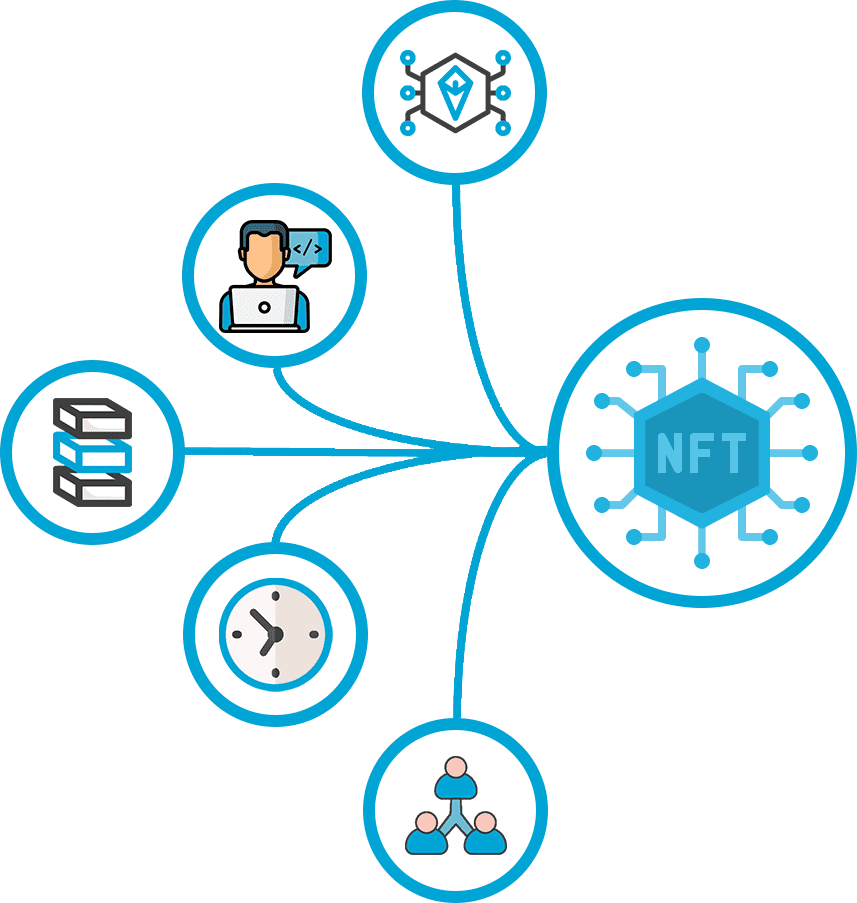 The number of features included.
Developer cost
Tech stack
Time is taken for the development
Third-party API integration
In addition to these factors, some more are on the list that help determine the NFT marketplace's cost. But, of course, the cost may vary based on your demands. So it's best advisable to reach out to the NFT marketplace development company to get the exact development cost.
Wrapping up
So, finally, you have got the whole idea about NFT marketplace features, development cost, types, etc. The next step is to connect with the NFT marketplace development company to convert the idea into a highly performing marketplace with custom specifications. NFT marketplace development is still on the rise. It would be best to have your own NFT marketplace where users can transfer their NFT and hold them. If you plan to develop your own NFT marketplace, our professional team is always there to turn your dream into reality.
FAQ
How much time does it require for NFT Marketplace development?
The NFT marketplace development takes a bit more time than the other app development. However, anyone cannot specify a particular time; it highly depends upon selecting the features that users require.
What are the advantages of the NFT marketplace?
There are many advantages of the NFT marketplace. It provides high volume to the market. The marketplace also promotes NFT, increasing their chances of selection. Smart contracts safeguard both the seller and buyer.
How much does it cost to develop NFT Marketplace?
The cost to develop an NFT marketplace highly depends upon the users that select the various features, technology, developers, etc.