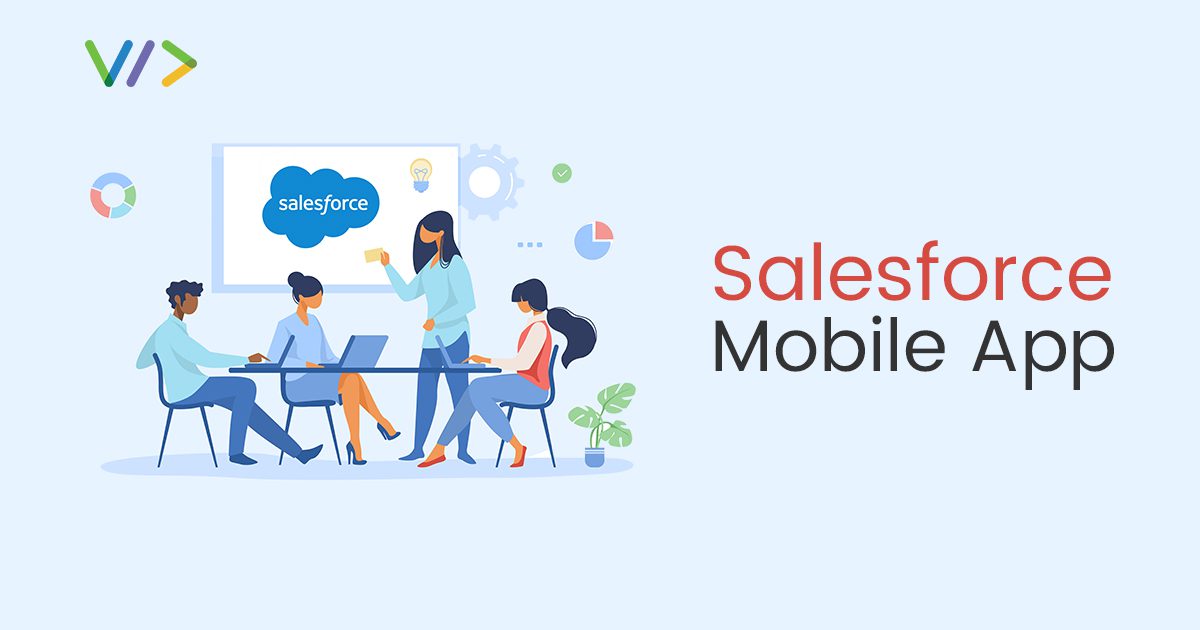 Mobile app development has become the best and integral part of modern businesses. Today, Modern business companies are implementing Salesforce mobile app development techniques to allow their business to grow. It includes CRM, ERP, and many more to establish their daily operations and best business growth. In addition, CRM plays an important role for sales businesses and cannot compromise at any cost.
Salesforce mobile app development is necessary for various reasons. It includes communicating with your clients, exchanging data, and many more need to develop your company and business. Moreover, you can handle the giant CRM requirements without much trouble using the Salesforce mobile app.
Several questions come to mind what is a salesforce mobile app development. There are lots of benefits while using this salesforce mobile app. This post discusses all the important points related to app development. It includes benefits, advantages, cost of development, and other factors.
What meant Salesforce Mobile App Development?
Salesforce essential is a hybrid sales and support CRM for small businesses that are easy to utilize, introduce, and generate a strong relationship with customers. Salesforce mobile app development is a ready-made power tool for running various businesses from your smartphones. However, it connects your whole business on one standard, mobile-ready platform.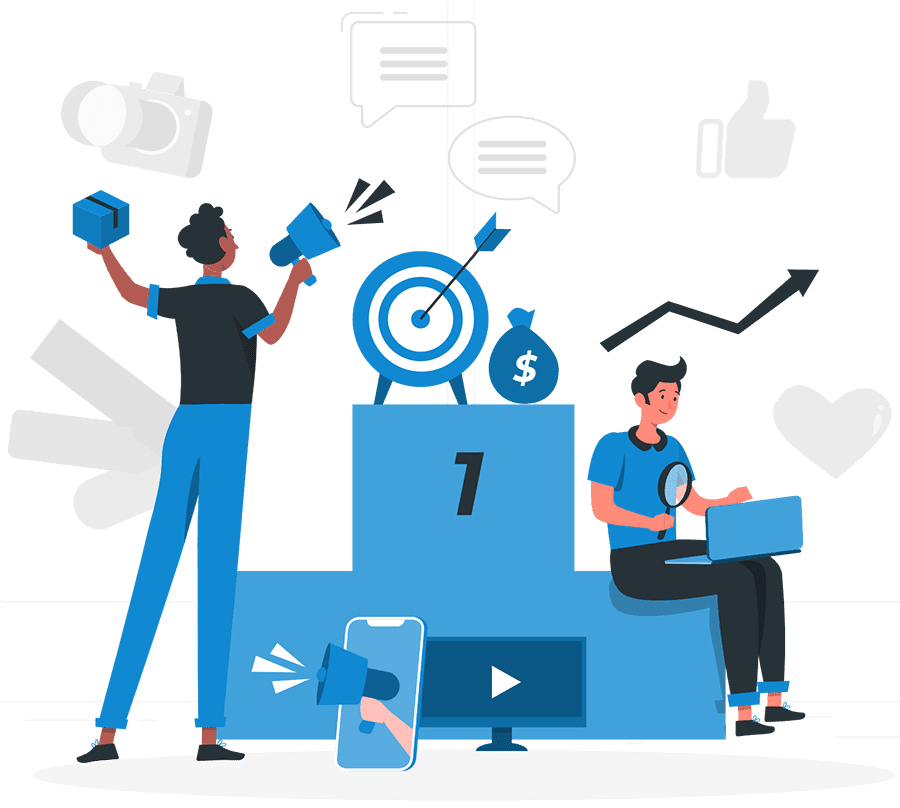 Advantages of Salesforce Mobile App Development
Few things are very necessary for the web as a channel. However, it includes marketing communication, supply chain management, online sales, etc. This is all required for the daily life of today's company. Well, there are some lots of advantages of using the Salesforce mobile app. Have a look
Log activity
Easy and convenient
Very well-designed UI and easy navigation
The ongoing investigation of advertising efforts
Best planned UI and simple route
Custom interface with enhanced security
Do all tasks on the go
Benefits of Salesforce Mobile App Development
There are some best features that you can receive from Salesforce mobile app development. It includes high performance, solid security, lead generation, etc. Here are some features of using the Salesforce mobile app. Have a look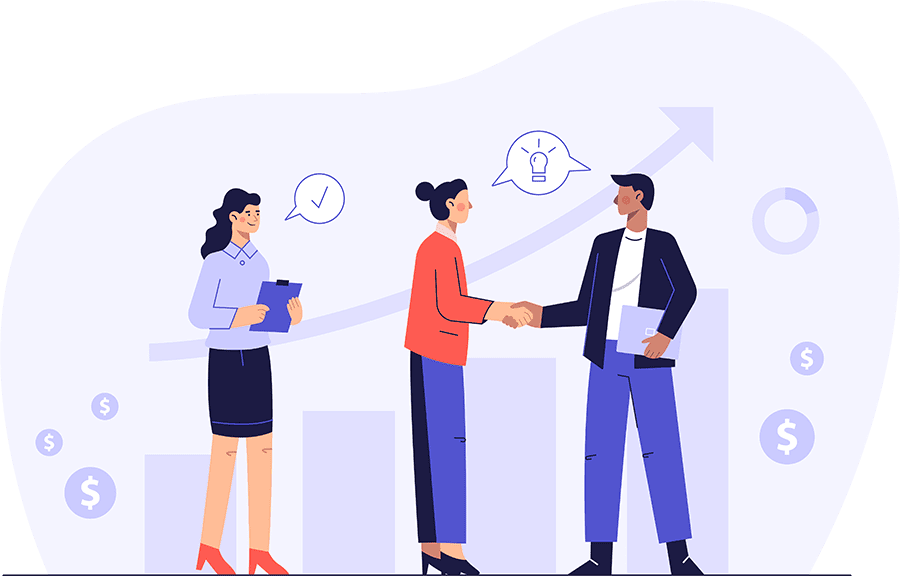 Helps to create more substantial leads – Utilizing a salesforce mobile app produces very simple leads as various insightful functionalities are incorporated into it for better sales. Salesforce mobile app timeline includes various details of the information and meeting, tasks, and calls. However, you can evaluate all the business stages to make sure that processes are quite easy to manage.
Better 360-degree view of your customers – With the salesforce mobile app development, you can access customer 360. It is a tool for customer data management. However, it helps to maintain a standard format across all Salesforce Products. It permits admittance to all information for Einstein and the Salesforce mobile app to work coordinated.
Easy updates and notifications – Your group will be fit to answer the approval request with an app alert promptly. However, this guarantees that they won't be feeling the loss of any important news while the squad is out on the pitch. Various companies depend heavily on extremely essential collaborations. It includes maintaining team conversations inside the Salesforce mobile app. However, CRM always keeps all conveniently in one place for deeper visibility into the group and processes.
Better access to information – All the necessary information or business presentations or processes is accessible at the fingertips with the mobile app. However, sometimes you may rush to the office to need the client data. If you created Salesforce mobile app development, this would be easy. How to let's discuss. The Salesforce mobile app will tell you who your client has met or conversed with it previously. So for all your important sessions, you could see the previous documents, files, interactions, etc., various things to remember. Of course, understanding your clients is important; however, whether you're working on a computer or bus, the Salesforce app lets you do that perfectly.
Easy customization – The Salesforce Mobile App can be personalized in different ways. The CRM without the business looks the same as those of anyone. However, it's the same as where the mobile app presents for the people who work in your business. Here are a few forms in which the software can be personalized for your company.
Custom navigation – Different individuals in your team would also require to see different aspects. You can erase or add different products on the menu bar depending on the work function.
Personalized actions – Enable your gathering to save time and become considerably more productive, reducing long ways and business processes with customized activities. Can customize the salesforce mobile application for various work positions inside your company for differing perspectives.
Particular information availability – Mobile CRM allows the entry of the CRM's data as fastly as it is collected. However, a sales earned on the move is virtually closed by the sales department, the data will be transcribed quickly into the CRM. As a result, the CRM will be higher than real-time with the latest updates.
How much Does it Cost to Build Salesforce App Development?
The cost of the Salesforce mobile app development highly depends upon various factors. However, various factors affect the cost. It includes the size & scope of the project, design, complexity, developer experience, etc. To give the best idea on the development cost depends upon 2 factors. The small business project requires less cost, and if your project requires more functionality, the charges will be more.
However, you can hire a mobile app developer on a weekly, hourly, or monthly basis according to your needs. The nominal charges for salesforce mobile app development are $20 – $25 an hour. In addition, the cost also varies depending upon various factors such as type of technologies, complexities of the project, and more.
Wrapping up
In conclusion, Salesforce, mobile app development, is essential for every business. As a primary platform, this app development executes daily tasks. However, this post will be highly helpful to you. Before you finalize the salesforce app development cost, read this post and then make the best decision. Contact us if you require any help for salesforce mobile app development or looking for the best professional guidance.