Webplanex and Board Prospects
Empowering Corporations: Elevate Your Board with Board Prospects and Webplanex's Technological Expertise
Board Prospects offers a highly efficient platform for corporations to identify, assess, and recruit top-tier board members from an exclusive community of highly qualified candidates.
Webplanex collaborates with Board Prospects, leveraging the power of LESS, jQuery, and Bootstrap to enhance the board member recruitment process. Our expertise in these technologies allows us to create a seamless and visually appealing platform.
Experience the power of Board Prospects today. With Webplanex's technological prowess, we empower corporations to connect with world-class board members, ensuring the success and growth of their organizations.
Trust Board Prospects and Webplanex for effective board member recruitment.
Strategy

Recruit World-Class Board Members

Design

LESS, jQuery, Bootstrap
Open Project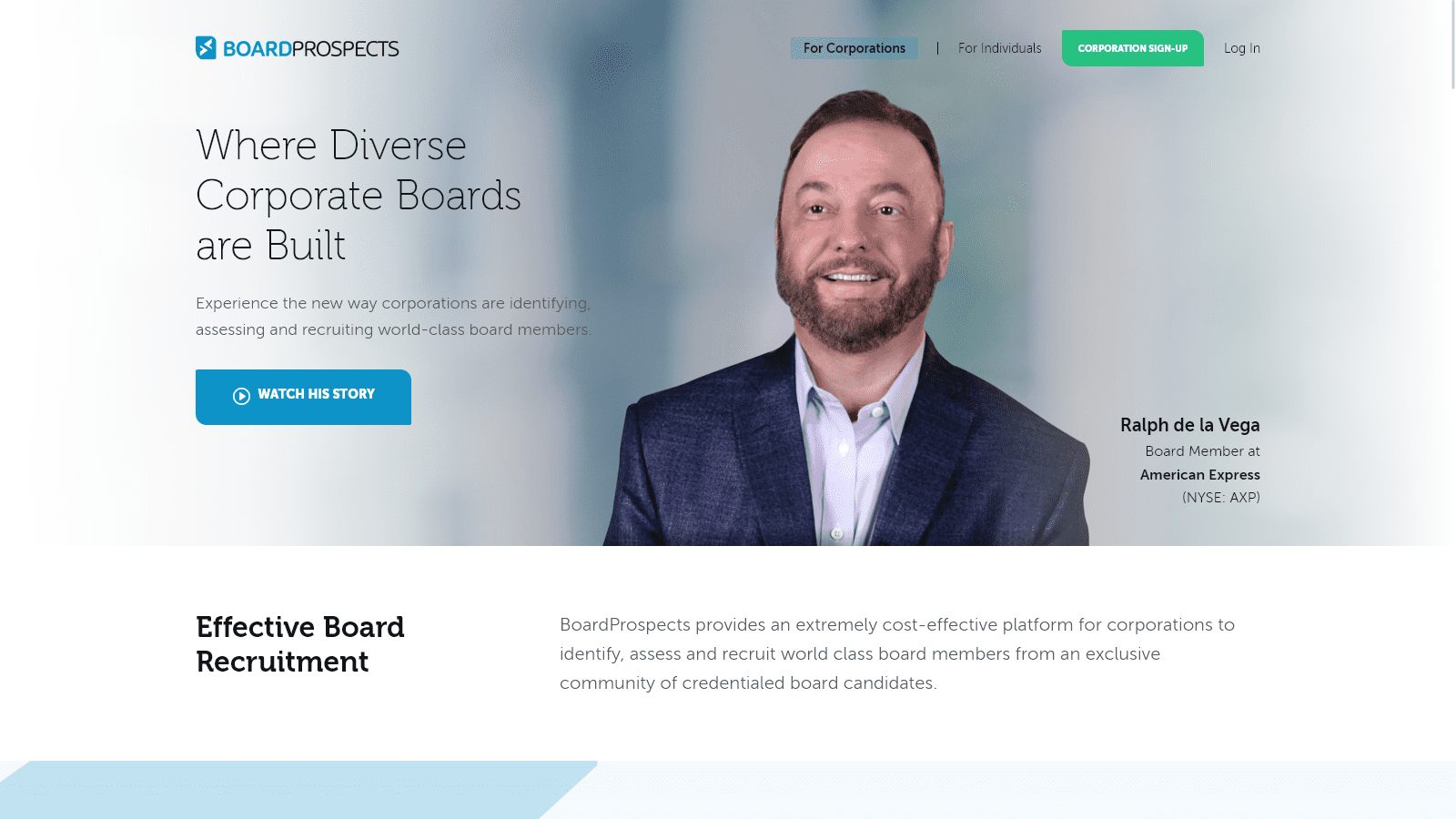 Work with WebPlanex
Core feature
Discover Your Perfect Board Member with our Board Recruitment Solution: Unveil a treasure trove of board candidates through our comprehensive platform. Our expansive online community boasts thousands of fully credentialed candidates, catering to both public and private corporations on the lookout for exceptional board members. Embrace diversity of thought with candidates from varied backgrounds and experiences.
Still Wondering If We Are the Right Fit?
Take our Risk-Free 15-Day Free Trial
connect and
Assure with us
Simple & Transparent Pricing
Robust Data Protection
Fully Signed NDA
100% Code Security
Easy Exit Policy