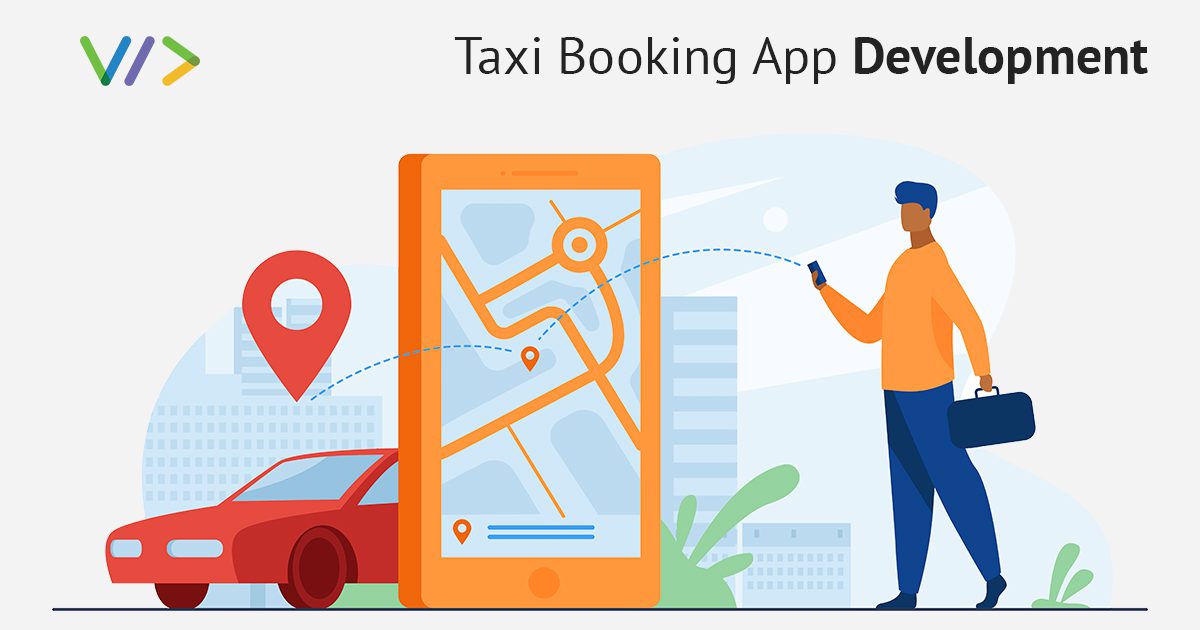 Do you think about generating of taxi booking app development? You are in the proper position where you have all about the Taxi booking app development. The day's advancement of technology and the reach of people to the internet have led to the use of mobile apps for various daily tasks. There are multiple types of taxi booking app applications available in the market. However, it almost feels like users have to access taxis with finger clicks.
To win the competition, an app is not enough. You will face strong competition when you are in the taxi industry. It would be best to compare taxi apps like Uber, Lyft, etc. Taxi booking app development involves drivers and passengers engaging on the interactive platform of taxi apps of their needs. Mobile app development companies have played a significant role.
Passengers request the ride, and drivers accept the request for the ride. More using this taxi app than only said it's plain text. It includes a complex method and other features that go a long way with the interface. A comprehensive study to understand the functioning of taxi booking apps can give significantly greater clarity to the whole taxi booking app development.
Here, you receive the complete guide on Taxi booking app development and make different decisions. So, let's have a deep dive.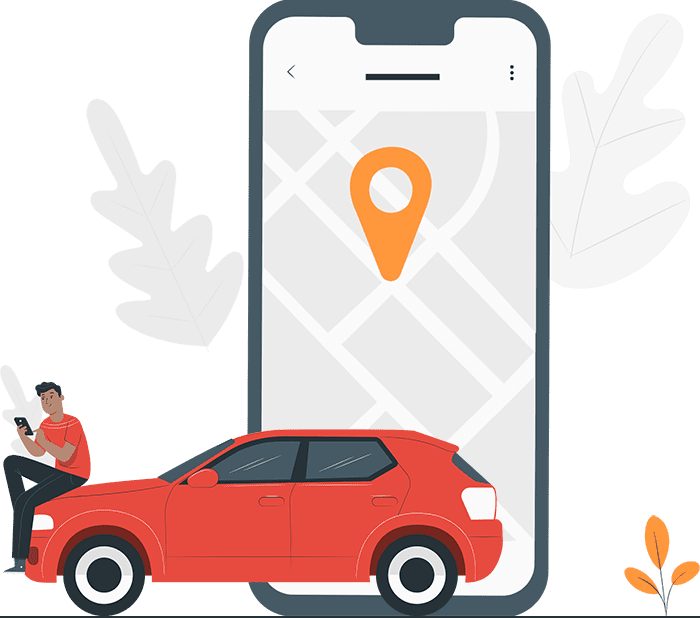 What is taxi booking app?
These traditional days are gone where we go physical for the taxi booking and all. However, the new different ways of booking a taxi have come in. The application stores are overflowed with on-request taxi booking app that has highlighted that bait one to book just through these applications. It is tough to work and perseverance of the mobile app development companies that have been promoting the development of these applications. One can entirely depend on them when it comes to booking a ride for themselves.
The working of the taxi booking app development is very simple only users need a mobile device. The users have to install these apps on their mobile devices. The app's choices can highly depend upon various factors like the locations it is available. After the installation, the users have to register themselves, save their home, and book a taxi with just a click. There are various cars available in the app; the choice is yours. Users can also compare the fares of the car they want to commute in. However, the last one can book a cab and get the waiting time for it.
Features for taxi booking app development
Our base solution comes with various features for admin, passengers, and drivers with the option to add advanced features.
Taxi booking app admin panel
Admin plays an important role in every app development. Fully integrated secured and secured admin panel to manage all various business aspects of taxi booking app development.
Authentication
Management of Driver
Category Management
Manage discounts and offers
Track cabs
View/ manage the feedback of drivers
Geolocation boundary
Daily reports
Passengers Management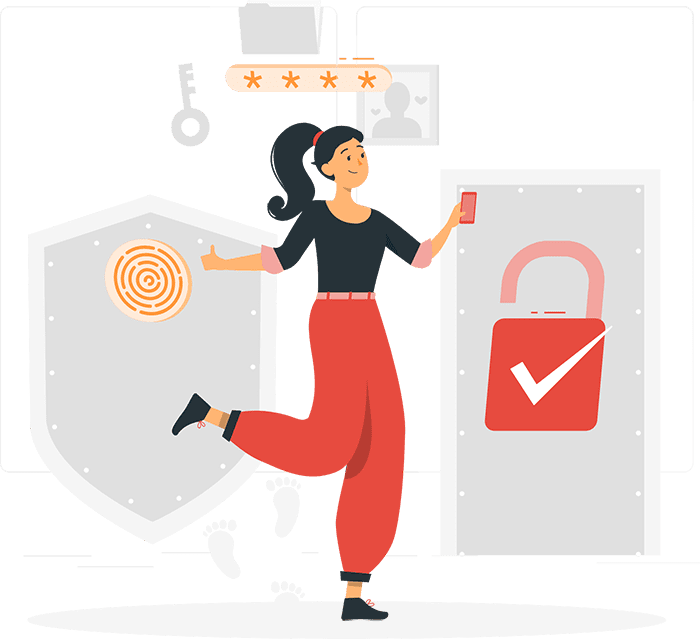 Taxi booking app driver panel
Real-time driver taxi booking app to manage various things. It includes
Driver Profile
Push notification
GPS Integration
Accept/ Reject a booking request
In-app call/ chat
Live map navigation
Rating/Reviews
Automatic fare calculation
Trip History
Transaction history
Accept online/offline payments.
Taxi booking app passengers panel
Social Login/Sign-up
Create and manage profile
Schedule a ride
Real-time vehicle tracking
Flexible billing and payment options
Rating/Review
Coupon code/Discount
Add Location
Multiple Payment options
Push notification
View rate and cab options
Auto-generated bill
View booking history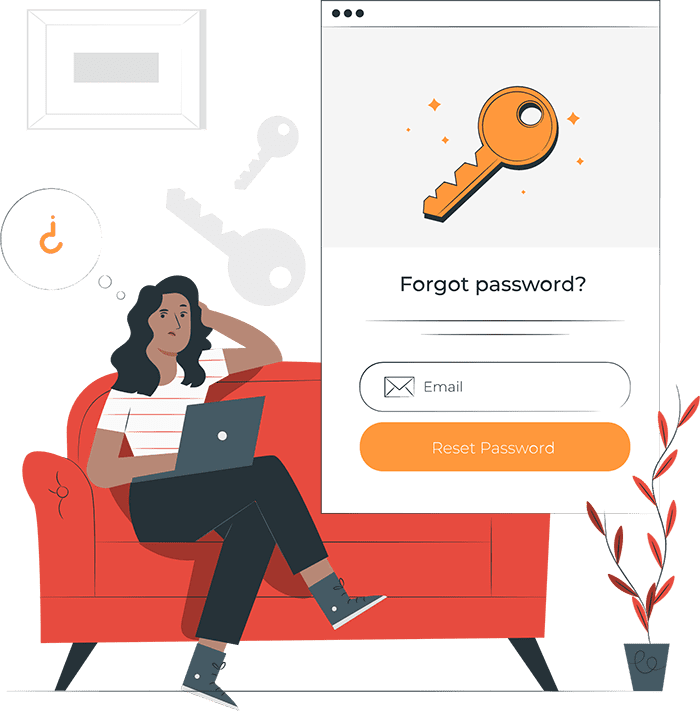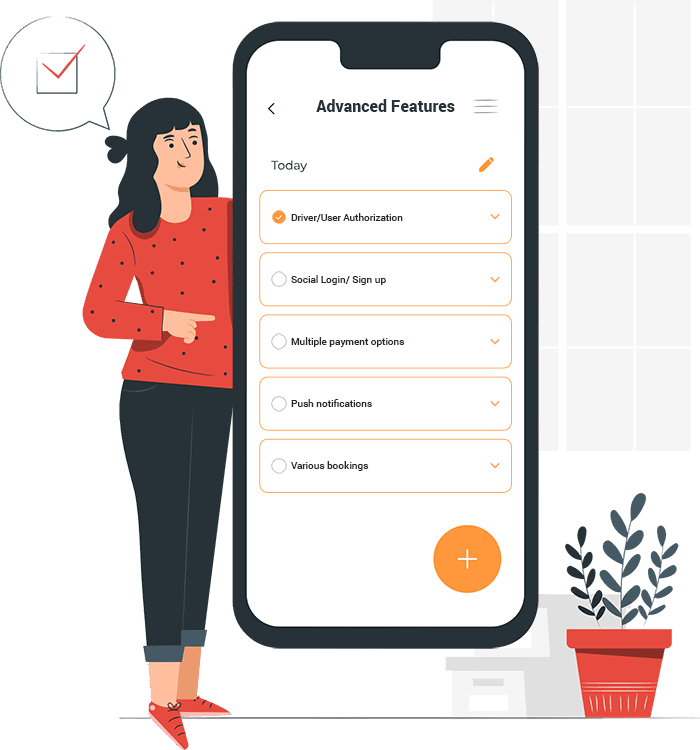 Advanced features for taxi booking app development
Driver/User Authorization: – The features allow the drivers to get authorization to drive a car under the application. For this driver have to register in the app. However, they get the rights to take bookings and are associated with the mobile application.
Social Login/ Sign up: – These features should be there in all it is very important for each user to have a different account. This helps them save their favourite locations and add payment methods. However, it is brilliant to coordinate social media accounts with the sign-up procedure. This assists the client with saving a ton of time, and they wouldn't need to
Multiple payment options: – This is one of the advanced features of the taxi booking app development. Taxi booking apps these days have adopted advanced methods of payments, including credit/debit cards, online banking, and more.
Push notifications: – Would constantly inform a user with a pop-up message once he makes the booking and would be scared when his taxi shows up in the area. These push notification messages likewise come into utilization when must inform the customer about any new offers.
Various bookings : – The days are gone when you could make only one booking with one account. The taxi booking apps have an advanced feature that allows users to make various bookings for themselves. However, the users can book taxis for their friends and family simultaneously.
Zone/surge pricing : – If there is a deficiency of taxicabs on specific days in the light of the fact that the popularity, the taxi proprietors can surge the price and earn more profits on that day. Each zone in a city could have its own limitations, laws, roads, and timing. Like this, the value of these zones can fluctuate.
Hide phone number: – Sometimes somebody does not want to show their contact details to the driver or vice-versa. Then this feature in-app gives you to keep it confidential. With the help of an in-app call feature, any user can keep this number hide.
Real-time Analytics: This feature lets the app owners know the number of taxis in service and zonal position. However, these features help the owner to look at how well their app is performing and how many people are using it. It helps take the decision.
Multilingual support: – One of the best-advanced features is that multilingual support supports every language. However, all know that all are not familiar with all languages. From other countries to book taxis without the hassle of communicating with the people. This is one of the best features for tourists.
Automate Driver Payment: By integrating these features, one can directly interlink a bank account or a digital wallet. However, These saves them a lot of time and eliminate carrying cash and wallets.
Fare Calculation: – This permits the users to calculate the amount they will have to spend on one ride. However, anyone can get the information about the amount they would have to spend before availing of it.
Book a cab for a friend: – One of the most advanced features is that you can book a taxi for a friend at various locations. Users have to enter the friend's pick-up and drop details.
In-app Call/Chat: – Sometimes, it requires the users can directly connect with the driver. This is an in-built advanced feature in the taxi booking app development.
How much does it cost to develop a taxi booking app development?
A Taxi booking app development is a strong application that ought to have the option to work well on all devices and platforms. One must be extremely cautious about the financial plan allocated to the application right from the start, as surpassing the limit might land you in losses and an incomplete application. Consequently, you should know the significant factors contributing to the app development cost.
Various factors affect the cost of the taxi booking app development. The following factors affect the cost.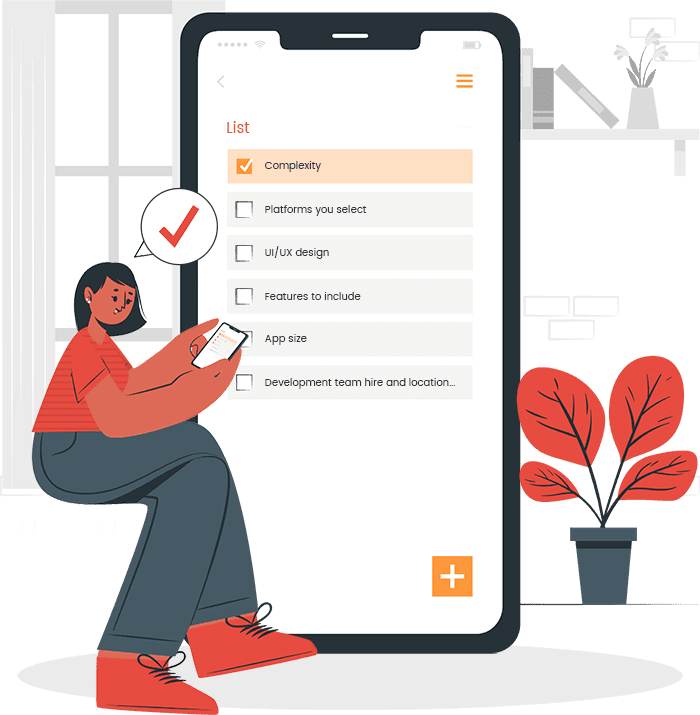 Complexity
Platforms you select
UI/UX design
Features to include
App size
Development team hire and location you choose
There is no calculator or exact cost for the development of the taxi booking app. However, it depends on your various features, app size, etc. However, you can also hire the best taxi app development company that fulfills your needs.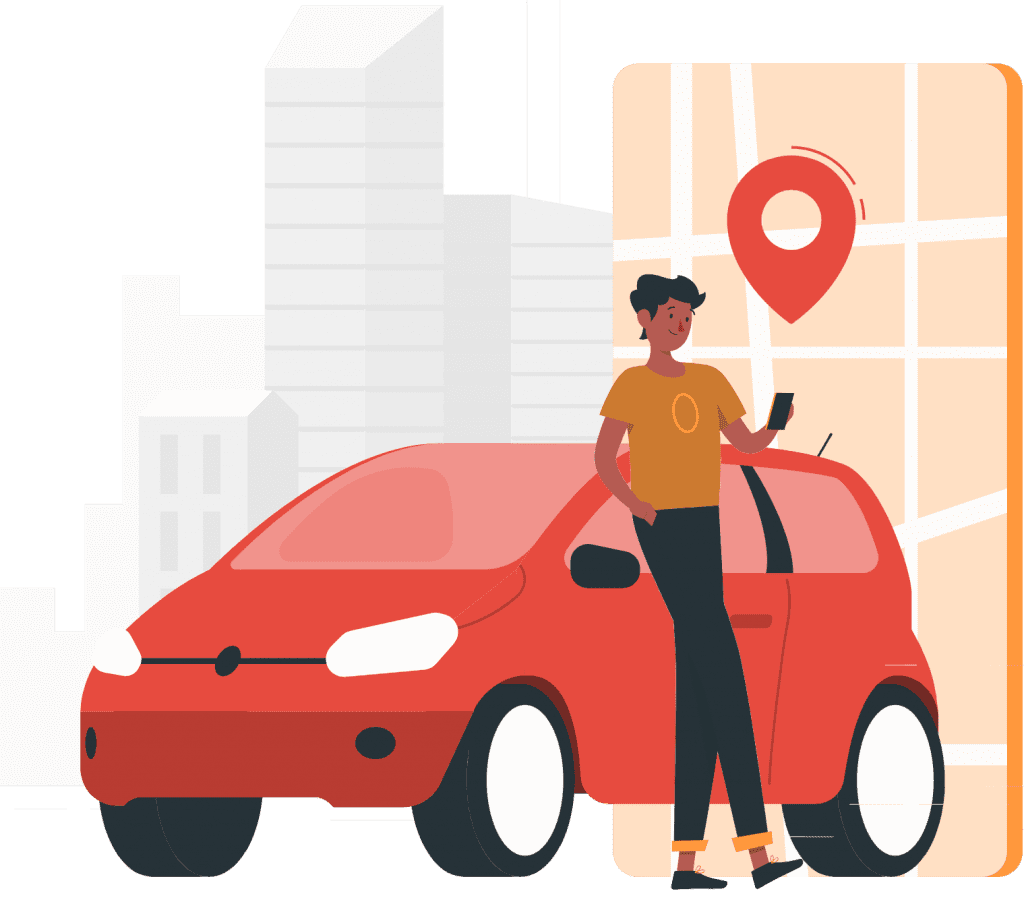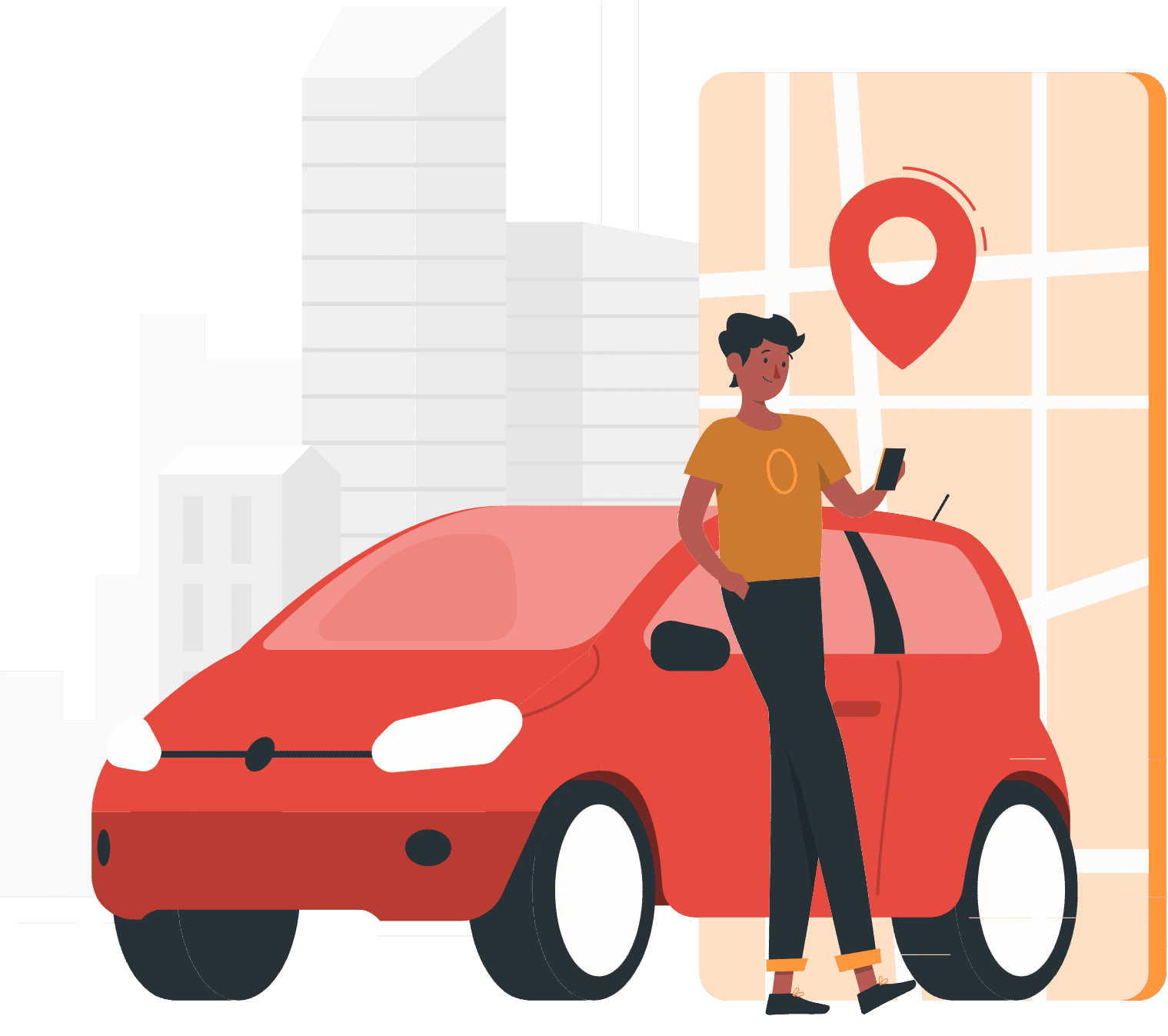 Why webplanex infotech is the best taxi app development company to hire?
Webplanex is a most preferred taxi booking app development company offering highly professional services aligned with the future mobility ecosystem. There are several reasons why to hire us for app development. Our proficient taxi application designers constantly acquired the first-line seat in conveying to the traveler and driver-driven taxi app development.
Taxi app solution provider
Secure payments
Fully scalable
App stored optimized
24×7 support
Wrapping up
In conclusion, you get the whole idea about taxi booking app development. However, if you intend to enter a transportation market like a mobile app, then it is the best decision. In this blog, you will get the idea of taxi booking app development features and development cost. Want to develop a taxi booking app like Uber? However, Webplanex will give you the best quality mobile apps at a very competitive rate. If you are looking for advice on taxi booking app development, we can help you. Let us know your business idea, and we will bring it into reality.
Faq
Do you give an ola like taxi app solution?
Yes, we give an ola like taxi app solution provider and have developed many taxi apps with various features according to the client demand.
Does this taxi app development give multiple currency options?
Yes, We can launch your app in various regions with various currency and language support. Also, we give multiple payment gateways like credit, debit card, PayPal, and more.
How much does it cost to develop a taxi booking app at webplanex?
Webplanex gives the most cost-effective and competitive pricing across the globe. Moreover, the cost of developing a taxi app depends highly on the type and number of features selected.