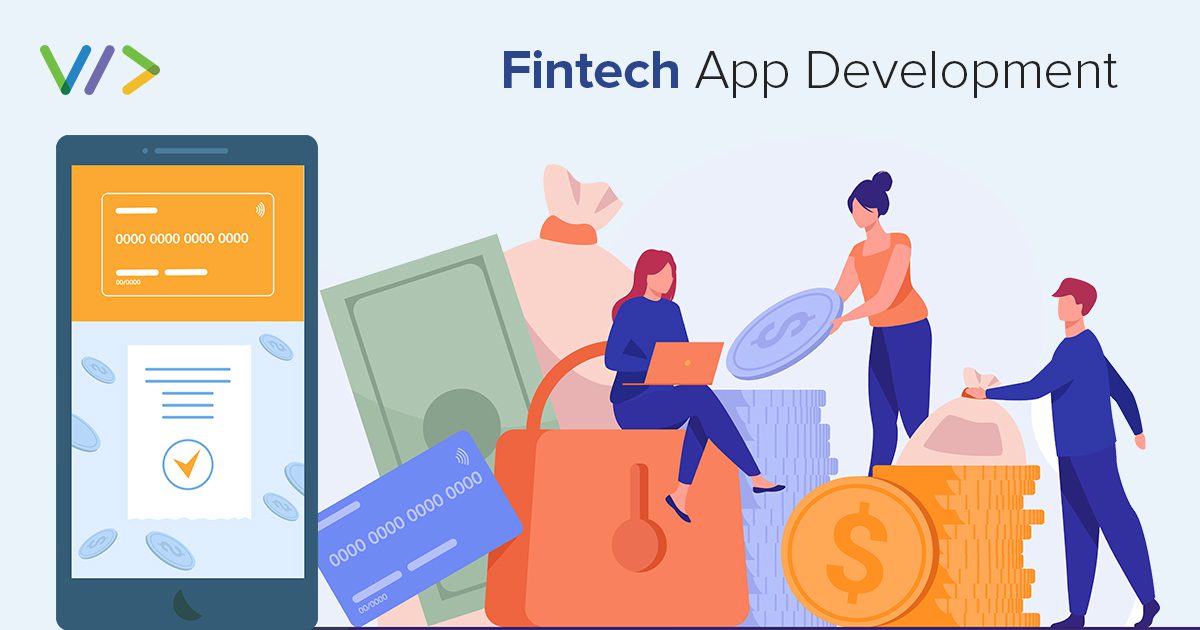 Now, you are thinking about the most essential time to invest in Fintech app development. After COVID-19, all craziness has made the entire world go digital and the present moment. However, the market has so prepared to take up the new challenges. There is a lot of work, and devices and assets are effectively approachable. Combine all the latest technological development and application to help businesses gain new digital business models.
With advancements in mobile banking app development, the banking scenario has changed drastically. However, technologies are continuously upgraded to meet new challenges and the latest trends emerging in the market and fulfil customer requirements. With the help of fintech app development, it is becoming famous and is replacing the traditional mode of e-commerce payments, banking, etc. With fintech business owners, professional accountants deal with their records without any problems.
Webplanex helps you to build digital banking and fintech services that increase profitability and customer convenience. We understand all the changes in the financial market and offer world-class fintech app development services that match the dynamic and make the best market leader.
In this blog, we will know all of the parts of the fintech app, the type of fintech app, its features, and how to create it. So, let's move further and know more about fintech app development.
What is fintech app development?
Fintech app development is known as financial technology app development. Todays days this has changed the way of business functions. Fintech technology refers to any web or mobile app that improves the delivery and use of financial services. Moreover, this fintech app development is highly used by business owners, bankers, and other entities to manage all their finance operations online through their smartphones.
However, this fintech app development includes different sectors such as education, retail banking, investment management, etc.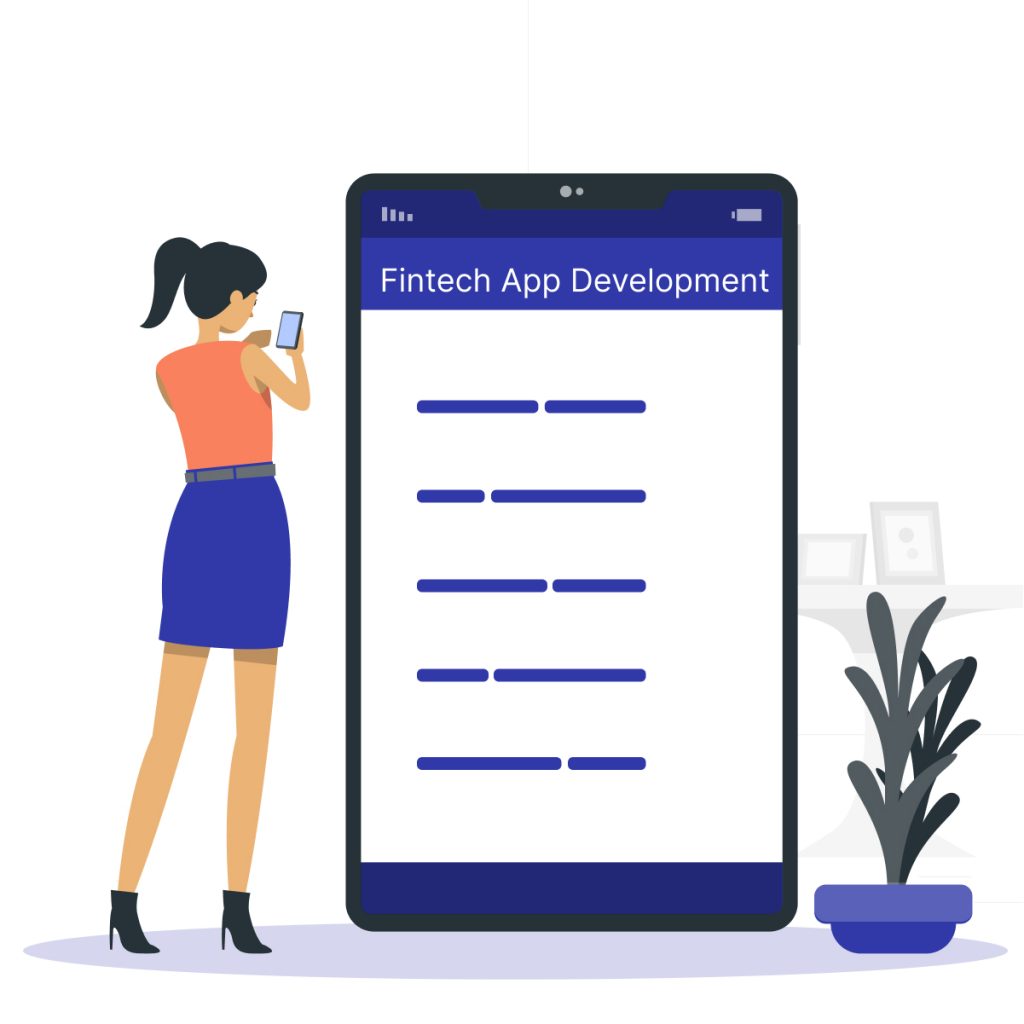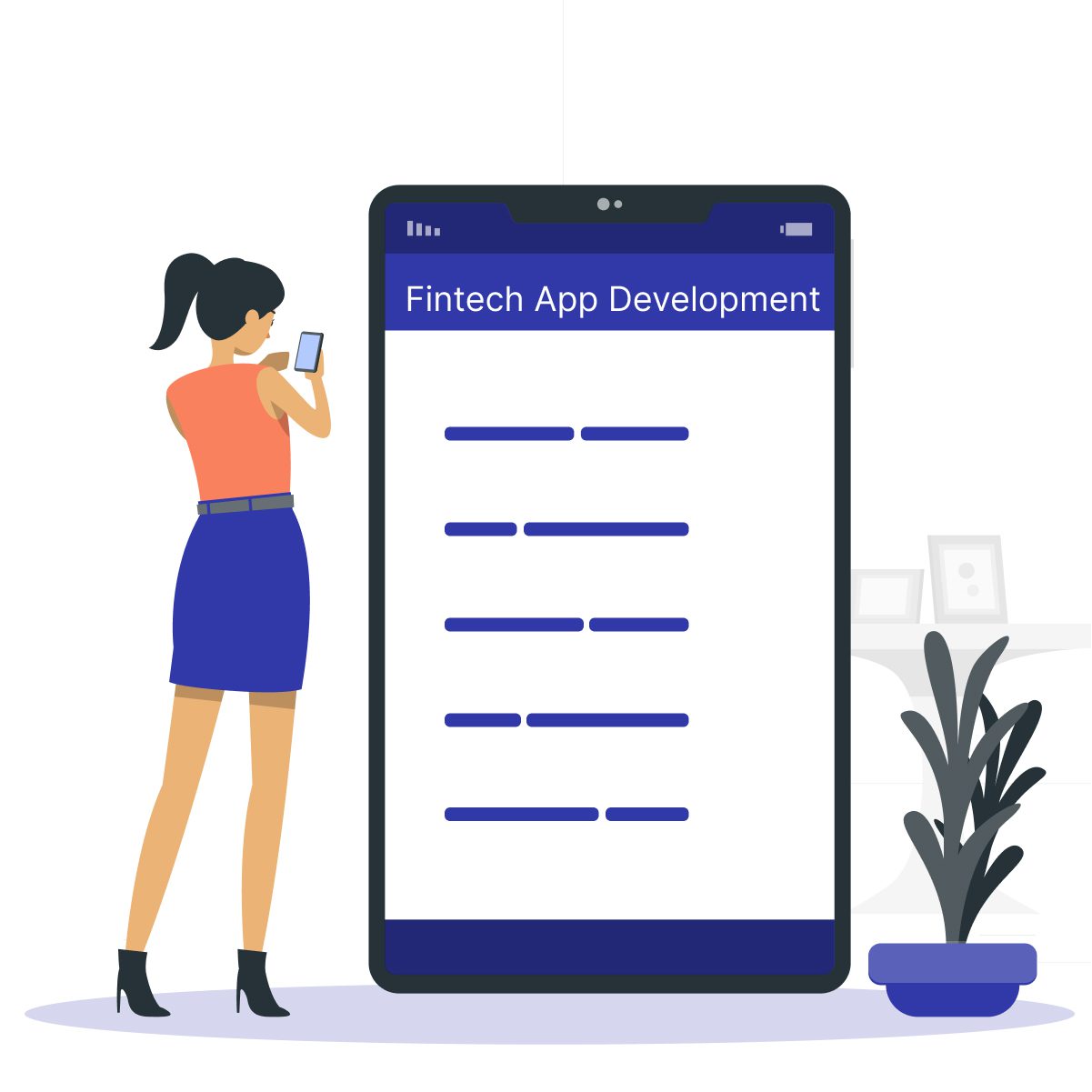 Different types of fintech app development
There are various types of fintech app development available in the market. Fintech includes technology and financial sectors like blockchain, banking platforms, and other apps. Let's discuss in detail various types of fintech apps.
Digital payment
Digital lending
Banking App
Consumer finance apps
Digital investment
Also good to read: – money lending app development meaning, its features, and cost.
Digital Payment:  – Digital payment refers to making the payment in a cashless manner. However, in the present world, all are going with the digital amount. Digital revenue is made very fast and safely. However, a fintech app will generally be one of the most noticeable parts of the fintech industry. Digital payments value reached a high at the end of the year 2021.
Digital Investment: – Digital investment fintech apps permit inventors to research and invest in various financial assets and stock markets. Such applications supply essential and valuable data to the client to settle on informed conclusions about their money growth strategies and go about as a platform to work with investments.
Digital Lending: – Digital lending fintech apps incorporate loan apps and lending programming that work with discussions and settlements between banks and borrowers. Financial institutions like banks and individual lenders use fintech apps to simplify loan procedures and manage them efficiently.
Banking App: – Banks develop apps for their clients as digital banking. However, it has become a convenient way for their users to manage their bank accounts, and banks must collect all client data. However, this is helpful to the various users to manage their bank accounts without visiting banks physically.
Consumer Finance App: One of the best apps that help consumers in money management and planning their monthly budget. Consumer finance apps that only provide payment process services usually need to coordinate accounts with various services like GPay, PayPal, etc. However, if any wish to build this consumer finance app, it is an excellent option. Many famous consumer finance apps are available in the market, e.g., Finch, Mint, etc.
Steps to create fintech app & important features to include
To create a robust fintech application, you don't necessarily need to stuff it with lots of new ideas. Only the thing is to look at your competitors that have presented something that is faster, cheaper, and user-friendly. However, there are some essential features that need to include in Fintech app development. Let's have a quick look.
For every app development, there are various things needed like integration, security, support, etc.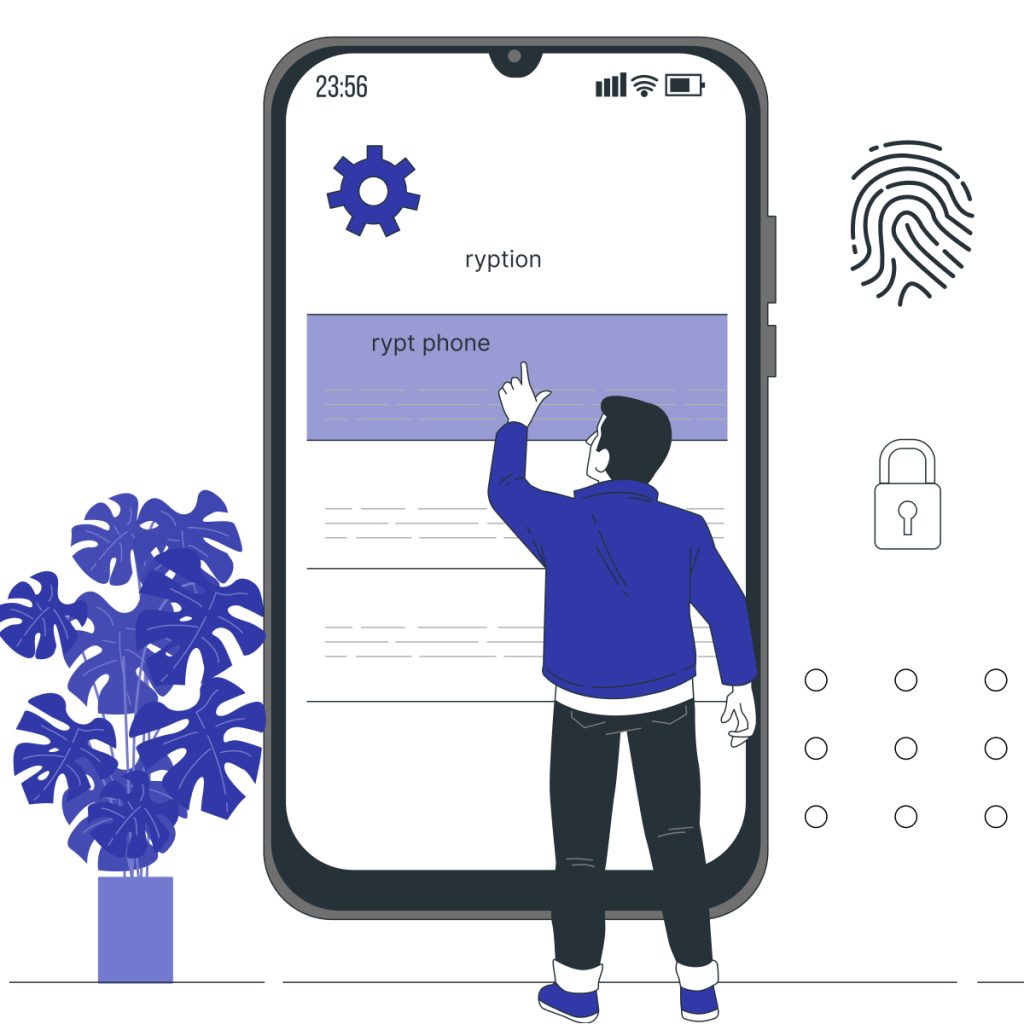 Security : Security is an essential thing in fintech app development. However, consider this point while developing an app. If users face this issue once, it will not also blink an eye while installing your app. Additionally, some essential features will enhance security in your Fintech app.
2 Factor authentication
Login through OTP send to mobile
Fingerprint or face scan security
It must ensure that the app displays only the last three digits of a card number and restricts failed login. One important thing is also there are some rules and regulations in the fintech industry. Also should make your penetration testing to ensure system security. However, you should also learn how hackers can break into the app and then brainstorm the steps to prevent it. Additionally, you should refresh, keep up with, and check the application for security.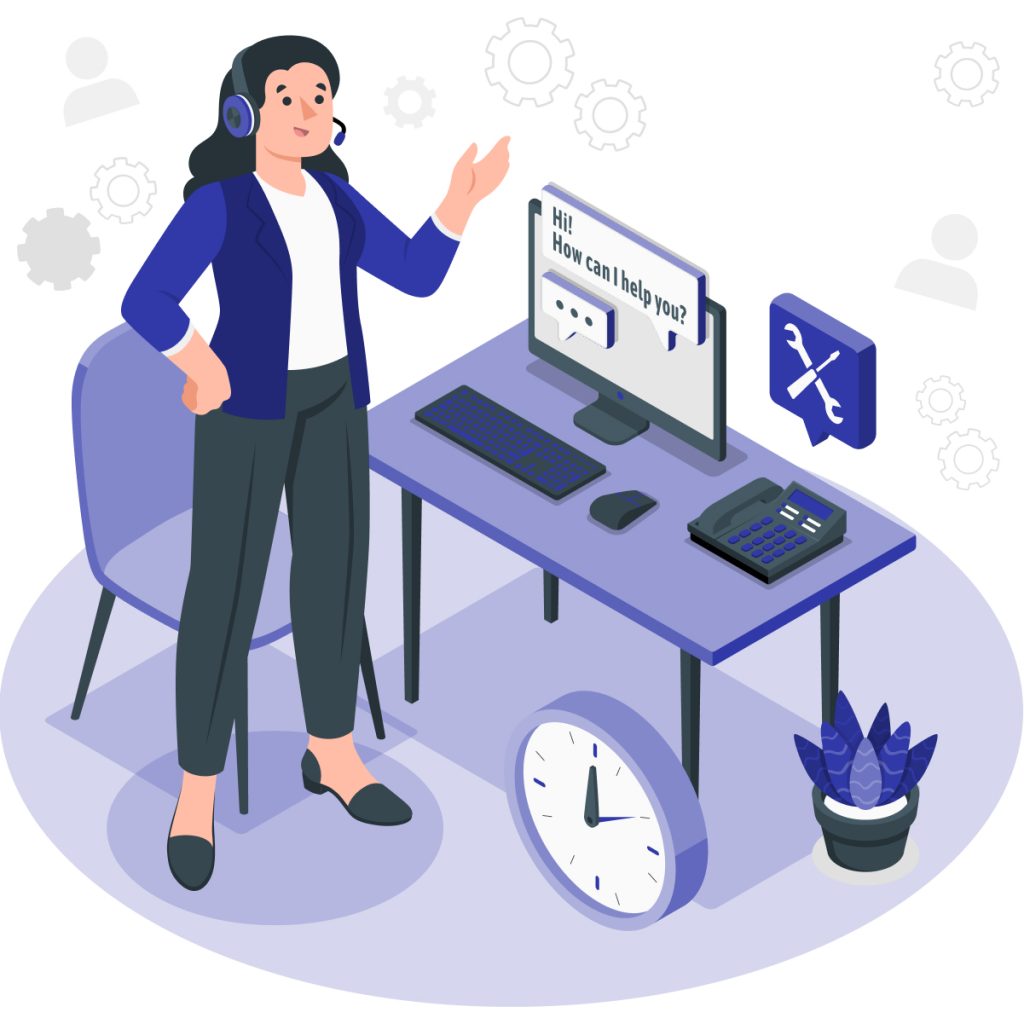 Integration
Laying out an association with various applications to exchange data can significantly expand income and give advanced functionality to your product. With the help of the API integration, users can access their checking account information, check through ATMs, or online buy with PayPal, or Gpay, for instance. APIs are also responsible for the smooth payment and checkout processes in the ecommerce industry. You can also coordinate with your fintech app with instalments strategy like PayPal, Gpay, etc., so the client can shop from the world's edge.
Simplicity : – If you are thinking of a thriving fintech app, make all processes simple with a user-friendly design. With the help of a simple interface, fintech app development creates analytical tools for collecting financials and creating financial programs. It should be simple and intelligible to get more traffic to your app.
Support : – In the latest advanced day, all need various facilities. Your fintech app development always supports chatbot support the association with your clients. They can assume control of a massive part of the human burden in visits, offering clients quick responses to their queries.
Benefits of fintech app development
Sign up securely : – One of the essential features of fintech app development is Sign-up securely. Users have to do registration in every app. Users must register or sign up in the app to access the different features.
Push notification : – Push notification is also a critical feature fo fintech app development. Push notification is a real-time notification feature that notifies the users with details about total monthly spending, bill payment, and many more.
Instant money transfer : – With the help of fintech app development, the users can transfer instant money with zero commission or other hidden charges.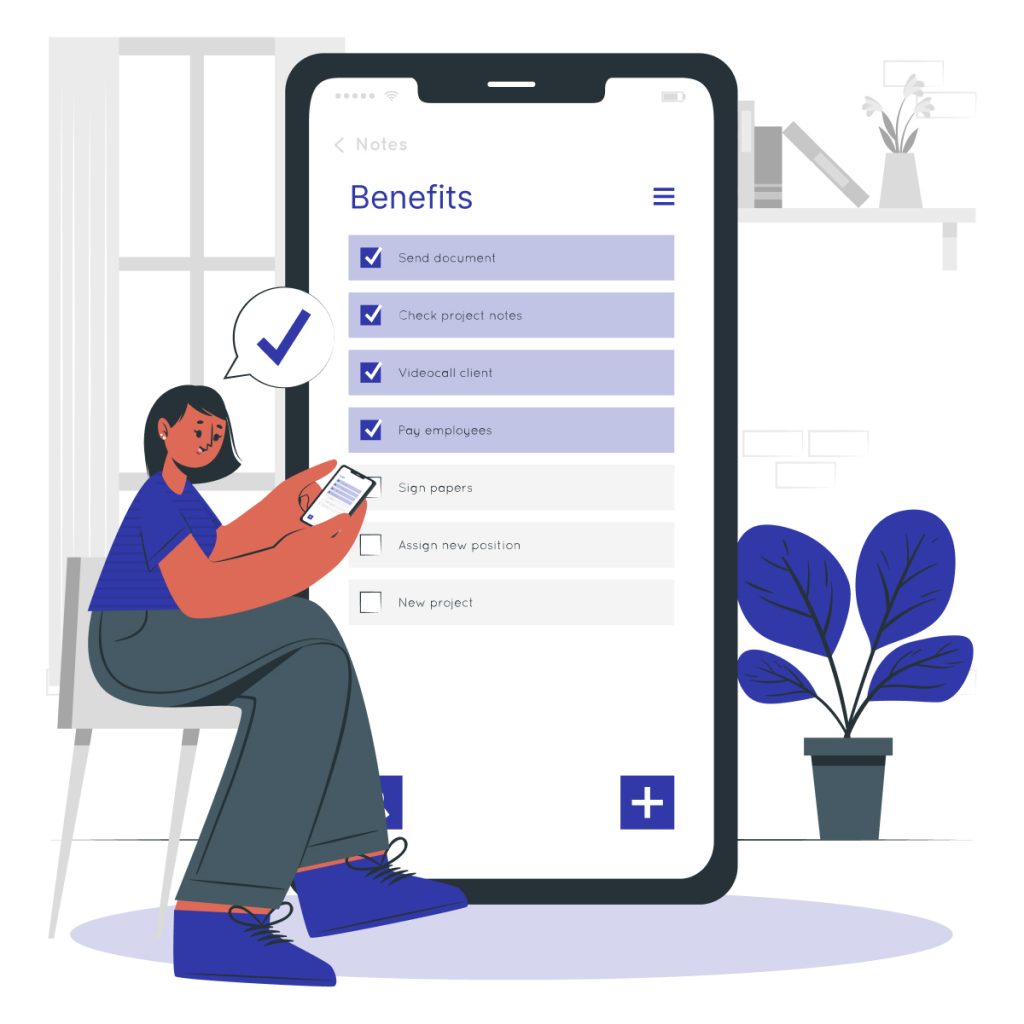 Voice recognition : – Users have the extra facility to interact with the fintech app through voice command or speech. However, the apps also respond to queries through a voice command.
Chat/ message : – Chat/message with AI gives quick replies to any queries and problems of the users and assists them through the whole app usage process.
Linking bank account : – The quick transaction details like card number, expiry date, and CVV must be placed into the app. However, all the data is kept private and secure through various encryption and security conventions.
Budget organization : – The budget companies help them to manage and monitor the monthly budget by giving the complete details of their spending. However, it provides the best way to reduce expenses
How much does it cost to develop a fintech app development?
Before developing a deeper understanding of how to get started with the fintech app development users should have an idea of how much it will cost to develop a fintech. The cost to develop a fintech app development highly depends upon the requirement of the clients. No one can say the perfect cost of it. However, every business operates at a different pace and pursues different goals. It is not necessary that every fintech app that meets the needs of all businesses.
You will need a rough estimate of the based budget and time to plan the development of your application correctly. To generate a basic application that gives a safe, transparent, efficient and convenient way to transfer online payments. However, if you take advanced features the cost will be more. If you include fewer features then the price will be less.
There is a rough estimation that can very greatly depend on various aspects such as platform-specific, functionality, API integration, complexity, development team, etc. So, this also highly affects the development cost.
Summing up
Fintech app development is highly growing in the financial industry. Undoubtedly, it is an extraordinary chance to develop a fintech app. Some of the few businesses need more robust fintech solutions, and investors are likely to invest in financial assets. Fintech apps are low maintenance, user-friendly, etc. However, building a fintech app requires technical expertise. Hiring team of a professional experts to walk you through the process. Have a deep blog where you will get all ideas of fintech app development and if any doubts then contact us or comment.