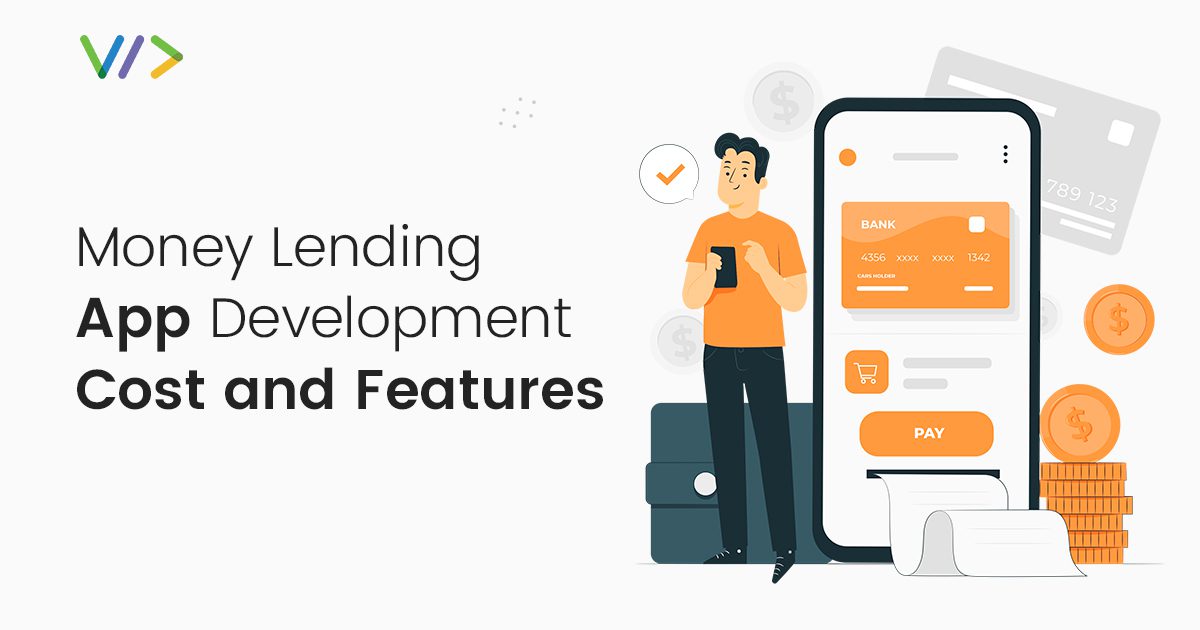 Today the technological world is very much advanced, and all the vital thing is done by integrating modern machinery. Many people today have every task on mobile as all the tasks are to be done in a few minutes with just a few finger clicks. However, you have heard it right, as businesses are now getting money lending app development services in high demand. The application is a high benefit; however, it saves a lot of time and money for the people. In this modern technology world, no one has time to stand in queue and all the long processes. So, selecting this money lending app development is the best choice.
Nowadays, all have requirements for the loan in different ways. As all are aware of the long procedure of getting a loan approved face to face? Many companies came to the existing to have developed money lending apps that are not required to go to banks to borrow money. These money lending mobile apps are giving them money instantly without taking much time also. Many useful features of the money lending app permit users to get easy money in a few minutes without making round trips to banks. These apps give comfort and reliability to the users and permit them to bank online and request money.
Going on to read to discover the important aspect of money lending app development. It includes the meaning money lending app, what are the features, and how much it costs to develop a money lending app. Let's dive into the details.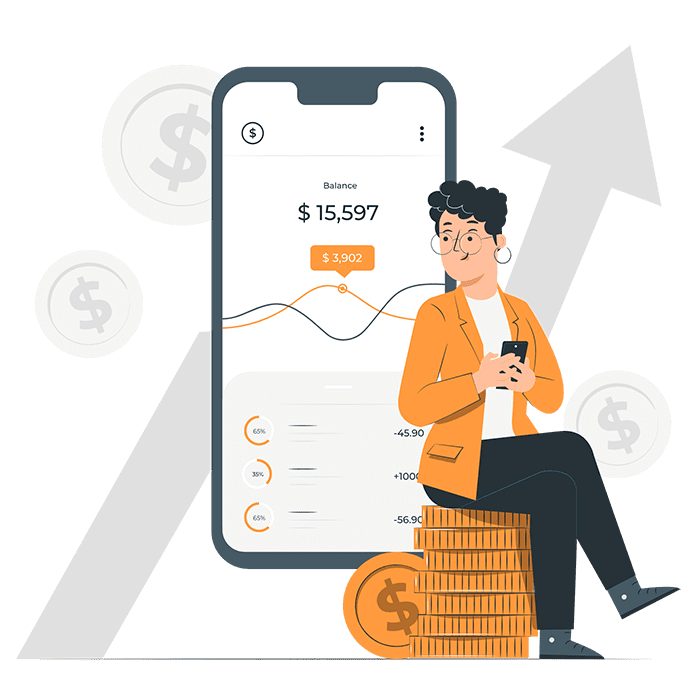 What is a money lending app?
The money lending app is an application or a common platform that allows you to borrow money. The borrowers don't need to visit banks physically, loan brokers, or any other financial organization to look for a loan. The money lending app permits you to compare the interest rates and see which one is the best and most comfortable for you.
The users who require this money lending app should install it and register themselves on it. They have to check their eligibility and add their own bank details. These applications have become reliable as individuals can check their credibility and credit score. The money lending app reduces the time spent going to the banks, standing in queues, etc.
Why do people lend money? Of course, the people's requirements are different, but the most common being the following.
For purchasing of new vehicle
Urgent services like hospital bills, etc.
For investment in start organization
How do money lending apps work
Before moving forward, tell you how to create money lending app development. Now it is time to know how these money lending apps work. Working with the money lending app is very simple and easy work.
The following steps will clear how the app works.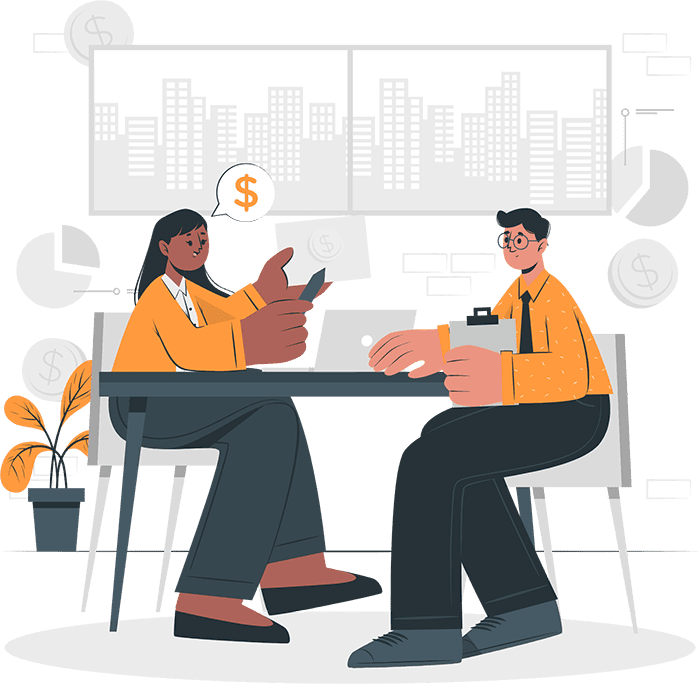 First, every app is an application installation.
Register a new account and enter or fill in all their personal details to make their profile verified. The users have to add all their bank account details.
After registration, you can choose the amount of money to borrow or the amount to lend.
Select the rate of interest rate that is most suitable to the users
Connecting the bank account to the application.
There are a few steps common for all the money lending apps. There are a lot of benefits of using this money lending app; however, there are no intermediaries. Instead, the app itself does all the work.
Features for money lending app development
Having money lending app development services, it is necessary to integrate the features to attract a customer base. These features highly benefit for your app to shine out among other apps. Here are some features for both the user panel and admin panel.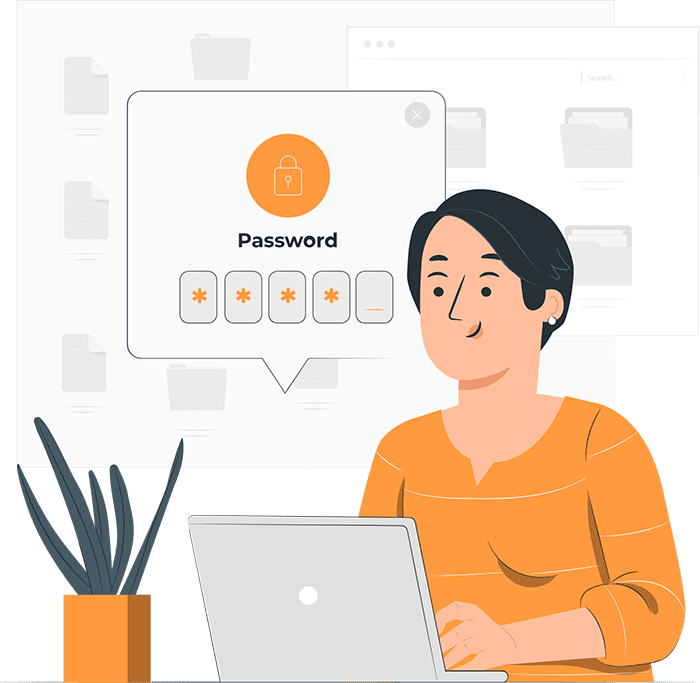 User panel features
Registration/Login with social or email id: – Users can sign-up on the app by giving their personal and financial details. However, users can also log in with their existing social media accounts. Once the registration process is completed, they can enter the app using valid login credentials.
Apply for a loan: – After registration, users can search for the loan and apply for a specific loan amount using this feature. However, users have to give necessary documentation for loan processing in these features.
Calculate EMI/interest: – This is the best feature for the money lending app development. Here, the users can calculate the monthly EMI and interest for applying for a loan.
Payment schedule and billing: – The app should store a history of all payments to give transparency into the lending process.
Withdraw money: – The money lending app should give the best option to withdraw funds to a bank account or directly to a user's banking card.
Transaction history: – The features provide users to check details of their past loan history.
Online chat/ call: – This feature allows users can message and call at any time whenever required.
Notification: – Users can get timely notifications about their upcoming loan installment, new offers about an app, interest rate, etc.
Also good to read: – NFT Marketplace development features and cost
Admin panel features
Dashboard: – In money lending app development, the admin plays an important role. Admin can get all 360-degree information. It includes the number of users, total engagement, how much money lending, etc., about the app using this option. All the stats regarding app performance like total amount, total app users, and total earnings can be filtered based on data.
Manage users: – Admin manages the various users with all permission to edit, modify, add, etc. It also manages all details of loans, credit scores, and more.
Manage discounts and offers: – Admin manages all the discounts and various new offers in the application. Therefore, all the latest discount is given and managed by the admin panel.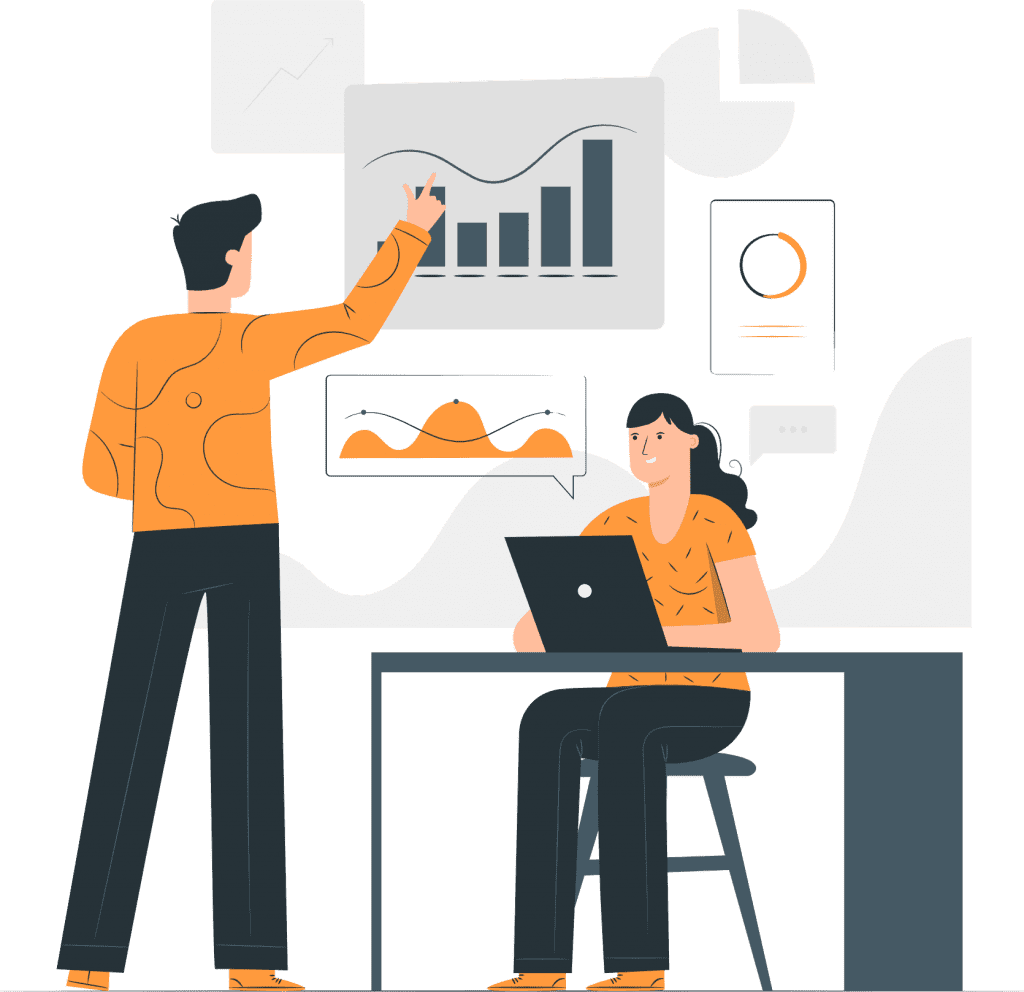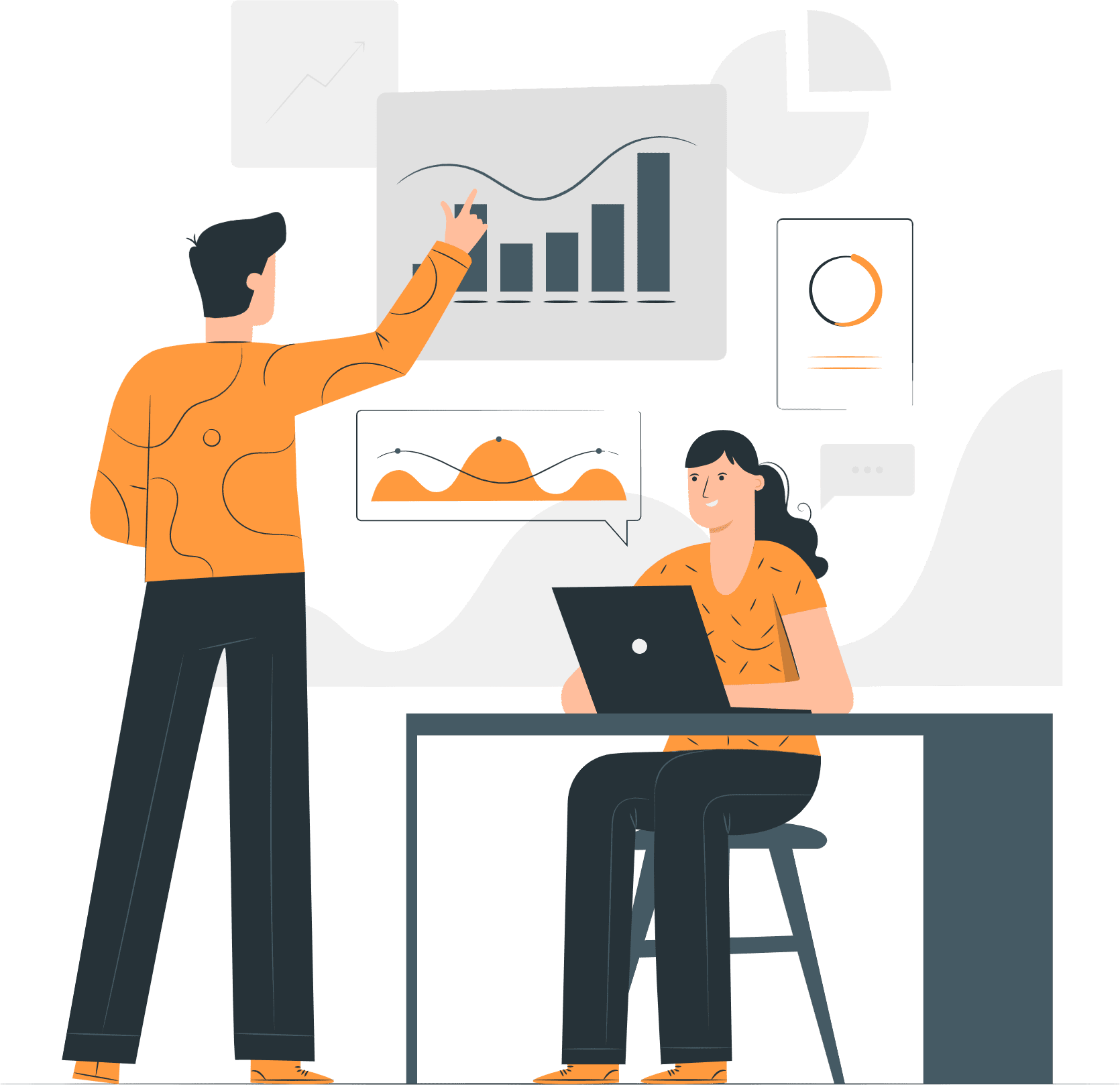 Reporting and Analytics

: – Admin can have all the real-time reports and analytics about every app user. It includes every app user, approved, rejected loans, number of transactions, etc.

Manage customer KYC Approval: – Admin can delegate the system KYC request to register bank partners for paperless KYC approval.
Loan management: – First, only discuss that admin play a vital role. Admin can keep records of all the loans, rejected loans, managed EMI, and transactions.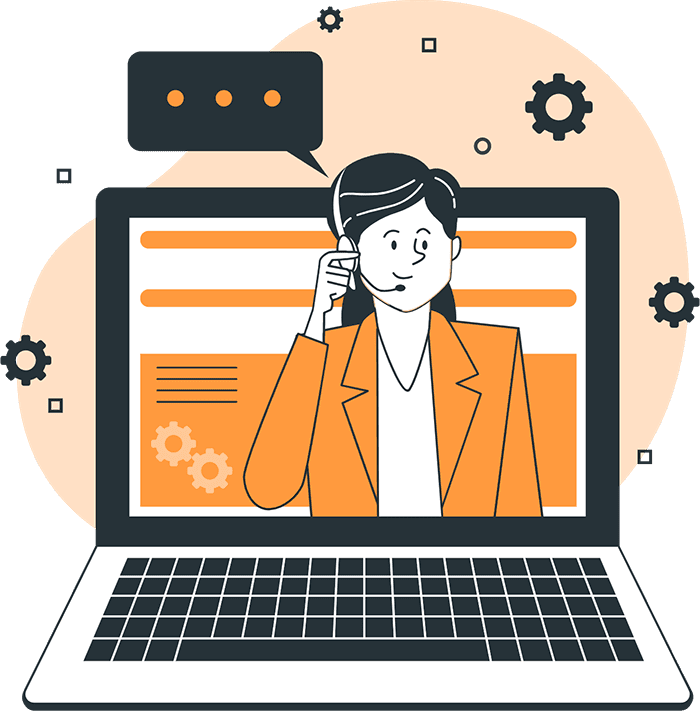 Advanced features to include in the money lending app.
Online support: – These apps have an online support team that is easily available to talk to the users. However, this helps users know about their latest transactions and remaining loan amounts.
Push notification: – All the latest advanced activities on the app and all the remaining amount of your EMIs this feature included. It helps the users get information about the latest offers and discounts being run by the money lending application.
Chatbot: – It is internal support where users can call anytime, anywhere when any doubt/queries aries. It is like same as human support. However, chatbots are all managed by the machine and answer all queries and questions of the users.
Multiple language support: – It needs to know that all the users are not familiar with the English language. So, support features should be there in the money lending app in these multiple languages. This helps the users to select their preferred language.
CMS Integration: – With these features, the app owners can manage all the types of content on the money lending app.
How much does it cost to develop a money lending app development?
First, after getting lots of knowledge about how to build a money lending app, features now know the overall cost of development. The cost of developing a money lending app development affects several factors.
Several factors that affect the cost of Money lending app development
The location you prefer: – First, Hiring the mobile app development company is required to check their experience to decide on the final cost. It highly depends upon which in-house or outsourcing services directly impact the app development cost.
Hire Experience Developer: – If you work with a highly experienced iOS or Android app development company. However, it will cost you as compared to startup or freelance developers.
APP Platform: – Selecting between iOS and Android for the app platform is very difficult; however, it affects both the budget and your targeted customer base.
Number of Features integrated into it: – If you develop a money lending app with basic features, it will cost you less in most cases. However, if you choose little more advanced features, the cost will increase.
APP Design: – Design also plays an important role in helping increase customer engagement for your app. However, the final cost of the app can differ substantially with UI/UX complexity.
Also good to read: – Best top 10 backend languages for web development
If you wish to get a money lending app, you need highly skilled developers, other experts, and more time. We mention that the cost varies due to all the above-described factors. However, keeping all factors in mind will benefit you in every possible way and help you develop a mobile app. Now it is time to get in touch with the mobile app development company today itself to fill the missing flesh in your business by getting an app developed.
Wrapping up
In conclusion, time is the most important thing in everybody's life. However, the whole process is not easy to get a loan from a bank. You will face many problems to get a loan. This money lending app development can help a lot only through a few finger clicks you can get. Webplanex can help you to develop this money lending app. Having years of experience in this field. However, hire a top money lending app development company that can deliver you an efficient and multi-purpose money lending app.
Faq
How much does it cost to develop a money lending app development?
The cost to develop a money lending app depends upon various factors. It includes the location you select, technology, platform, etc.
What time frame would need to develop the money lending app development?
It needs around time 7-8 months to deliver the money lending app. But sometimes, if any emergency comes, then the delay is done.
What are the advantages of money lending app development?
There are many advantages of money lending app development. It saves a lot of time and money, small interest rate, and lacks expensive intermediaries.