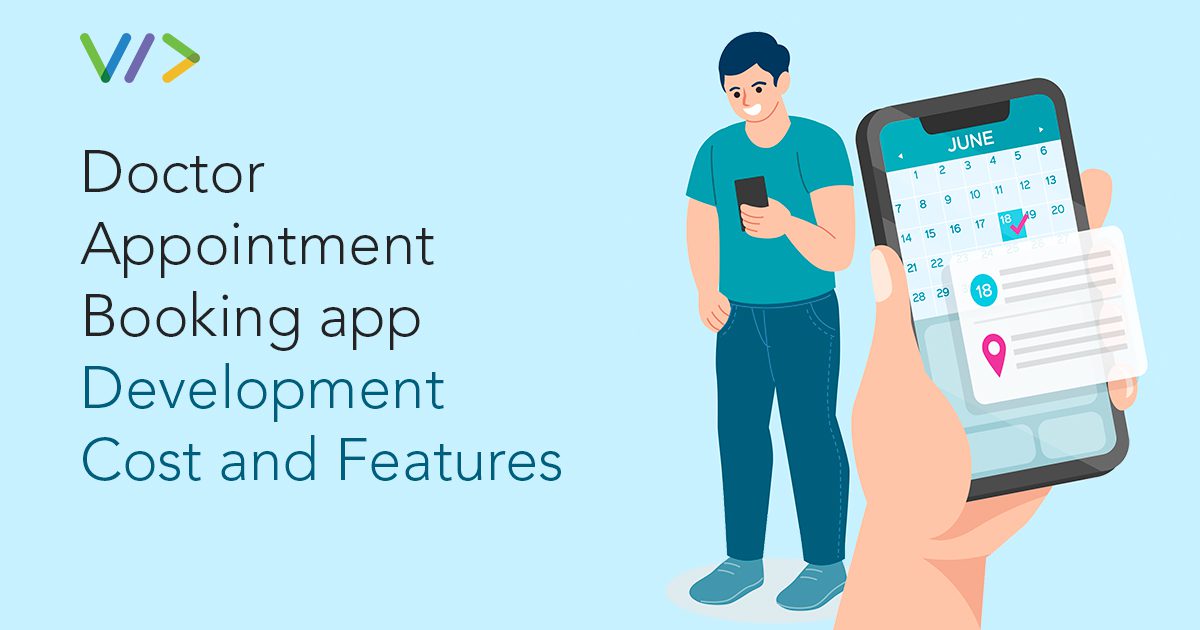 We live in a world of Smartphones and the internet. Due to the usage and development of mobile and web apps have increased. However, After COVID 19, everyone knows how important health is to us in today's time. The Pandemic has taught us many things about health and related to immunity, which we have forgotten in our busy lives. COVID19 taught us many things in life. So, the thought was that why don't we develop a "Doctor Appointment booking App development." It's no wonder it's the simplest way to book a doctor's appointment online.
In today's world, not a single one is ready to stand or wait in a long queue waiting for a chance to consult a doctor. However, everything is possible with a few finger clicks in this modern world. People no more have to schedule an appointment over the phone or walk into the doctor's clinic to write the patient's name. The development of doctor appointment booking apps has expanded the overall effectiveness of clinics, online healthcare, hospitals, etc. Such applications permit patients to connect with doctors online. Not only doctor appointment booking apps are reliable and effective solutions. However, it is also the future of the clinical movement and a distinct new stage in the patient specialist relationship.
The way digital healthcare I.T industries are moving forward. It is possible to handle functions like booking appointment cancellations, notification alerts, etc. However, we can also develop a doctor appointment booking app development with advanced features.
However, in this article, you will get the idea, cost, features, and meaning of the Doctor Appointment booking app development.
What is doctor appointment booking app?
A Doctor appointment booking app is a software application that helps patients manage their scheduled appointments with the doctors. However, the patients can also plan a video call with the doctors or opt for a real-time chat.
Due to this pandemic, all people seek healthcare services that offer digital competencies. This doctor appointment booking app is perfect for patients and doctors. The doctor appointment booking app is flexible, convenient, and transparent. As a result, there is less wastage of time, effective planning, and the best outcome for any appointment.
Features of a doctor appointment booking app development
Understanding what is meant by doctor appointment booking app. You've decided that the time has come to develop the doctor appointment app. However, first, it is necessary to know which features you required to have in your app. It is essential to have three different panels.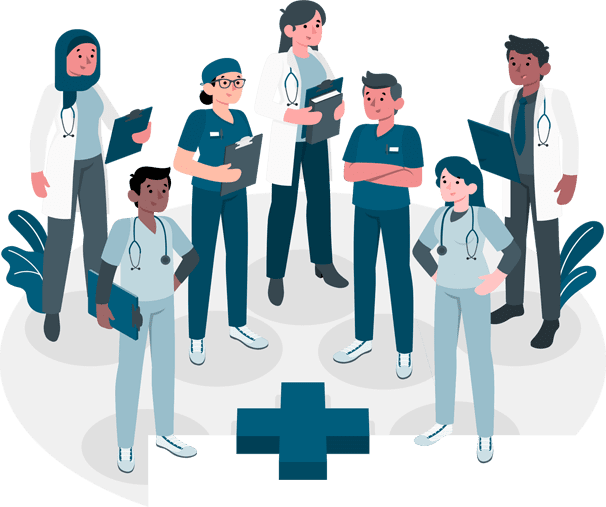 Doctor panel
Easy Registration/Login: – First, it should be clear that the registration process is easy and quick. A doctor appointment booking app should also have the option of logging in with a social media account via an OTP.
Doctor's profile: – Doctor's profile contains information about the doctor. It includes all information like certification, experience, competency and language spoken, specialty, price, etc. It also helps users make an educated decision about their choice of doctor.
Appointment management: – A doctor appointment booking app permits various doctors to manage, check, cancel or view the different status of appointments. This feature optimizes the time/money of doctors/clinics and hospitals, and it is essential for a more reliable working system.
Request management: – Sometimes, due to some situations, the doctor accepts/rejects the request is a simple task. Designed features in the doctor appointment booking app will make it simple and easier to access the doctors.
Rating and Review: Rating and Review play an essential role in every app. The patient should announce the clinic's credibility, legitimacy, and ability. However, it also pays some special attention to and better adoption of improved healthcare methods.
Online prescription: – Online prescriptions are one of the more useful since they contain the depth of medications used and their names. However, these features help users directly send the prescription to the pharmacy and receive medicine while staying at home.
Payment Integration: – There are various payment options, payment history, and fee calculations, among other things, needed for the proper working of a doctor/patient relationship.
Also good to read: – Doctor prescription app development features and cost.
Telemedicine: – Telemedicine is also known as online consultation, which is made via built-in chat or video calling. It has changed the way the healthcare industry used to operate. This is important to have the feature in your doctor appointment booking app. However, sometimes some users/patients demand to consult a doctor first rather than visiting.
Admin panel
Patient Management: – An admin panel in the doctor appointment booking app requires data associated with patients and manages it very correctly.
Doctor Management: – Doctor management in the doctor appointment app. The admin has to manage all doctors associated with the app and its details.
Content Management system: – The role of an admin panel in CMS is to allow blog/articles informatively to exclusive health-related posts by health experts. However, this is available to the users of the appointment booking app.
Mode of communication: – Any user can email or video conference a doctor appointment booking app and prefer various communication methods. These features benefit both patients/users and doctors.
Notification: – Notification plays a vital role in app development. Notification keeps you updated about the daily tasks and make the whole process in check and proper order.
Generate reports: – All reports include in these features. For example, it consists of all appointment reports and prescription management digitally. It ensures you understand where you may need some improvement and which area is now a strong suit.
Analytics: – This feature is used to identify, understand, and present meaningful patterns in data. Analytics and real-time are the base of effective health management of the patients.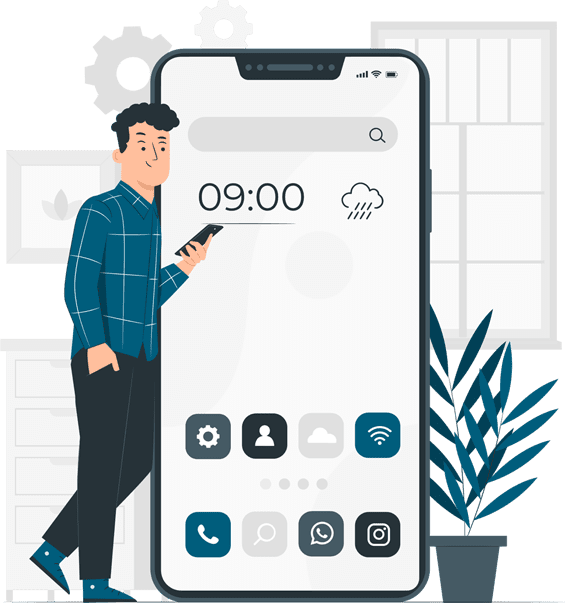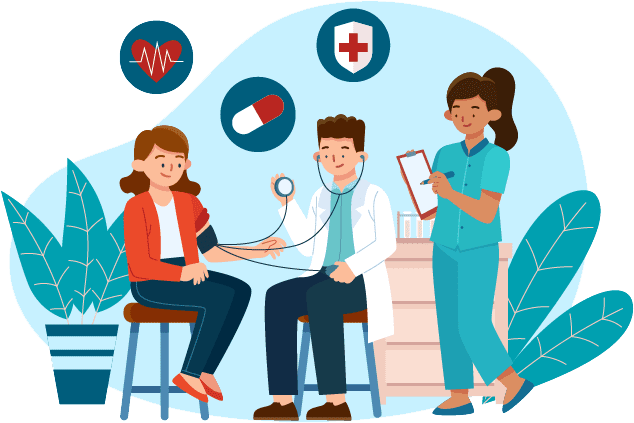 Patient panel
Users Registration: – Users registration where the users have to enter their details. The users should include their name, phone number, address, and other essential information in the complete profile. The registration can also be done through their existing social media account.
Dynamic search filter: – Patients can search the availability of doctors, price range, time, and accessible insurance. Should grant the dynamic search filter to the users. With these features, the patient can make the best intelligent choice while selecting their healthcare provider.
Payment: – The payment options are for the patient—various payment options like Credit Card, Debit card, and other options to choose from. The patient can easily make the payment.
Rating and Review: – The Review and Rating are given by the patient related to the services offered by the doctor. This highly helps the users to find the best suitable one.
Support: – Doctor appointment booking app development must have a support section. However, all the users have no idea about the technical. However, due to this reason, the whole process, a support section will include users to understand it better.
Appointment management: – Sometimes, a patient requires to cancel a booking, reschedule, and manage the whole appointment. This calendar or home visit will make it substantially easier to manage daily affairs.
Advanced features of doctor appointment booking app development
Live chat with support: – Doctor appointment app solutions permit you to talk to your doctor and have 1-2-1 sessions for consultation. In addition, physicians must be available on video platforms with chat access and 24/7 support.
Payment Integration: – Payment Integration means multiple payment options in doctor appointment booking app development. However, this is highly helpful for patients to pay with their credit/debit card, Gpay, etc.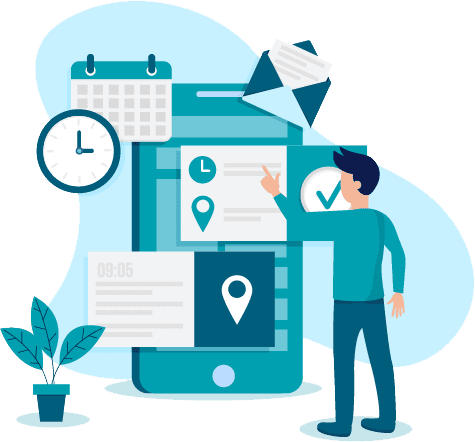 Review and Rating: – This is one of the advanced, important, and valuable features for the patient. First, however, find the best doctor available in your area. Then, the users can book the best doctor available in your area and book him based on reviews/ratings given by others.
Deal and Discount: – There are many additional benefits or multiple deals and discounts created for the doctor on-call app users.
Emergency assistance: – This is an advanced benefit that is highly helpful for the patient in an emergency. Here, in this case, there is not have an appointment to book.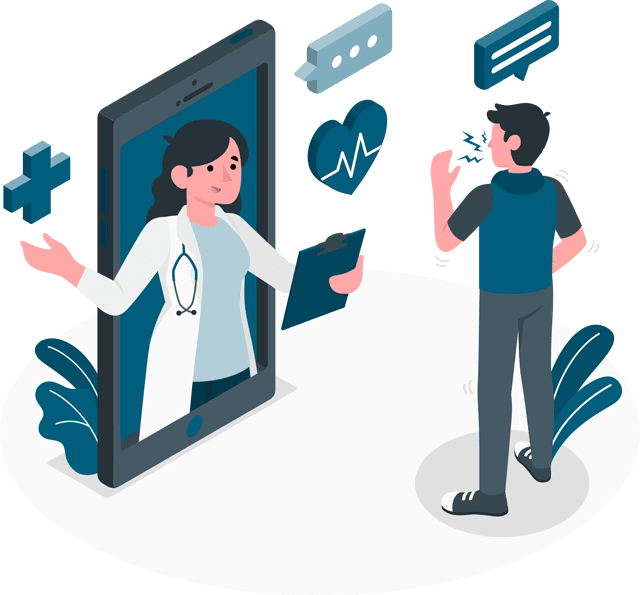 How much does it cost to develop a doctor appointment booking app?
First and foremost, you can get an exact cost for the doctor appointment booking app. However, it highly depends upon various factors. It will depend upon the platform you choose, either Android or iOS.
The cost of a doctor appointment booking app depends upon various factors like
Number of features
Third-party API integrations
Hire dedicated developer
Tech stack
Mobile App Development Tools and SDK
Number of platforms
The cost of the iOS doctor booking app is lower compared to Android. However, you consult the best doctor appointment booking app development company with the best results. The cost also varies from developer to developer. The app development company can assist you with further maintenance and support to maintain the app. Can calculate the exact cost of an app on the perfect set of features you want to have. Moreover, according to the tech experts, the price usually starts from $20-$25 per hour, and it can exceed upto your requirements.
The developer's hourly rate is calculated by the number of hours to build the applications. It also says that the higher the development time, the higher the development cost. So to save a tremendous amount of the budget, it is worth hiring software developers from countries like India.
Wrapping up
So, if you get some questions on building a doctor appointment booking app after reading this blog. We can help you figure out the perfect model for your solution. However, we have explored all the needed touchpoints to improve the best understanding of the app. Having expertise in doctor prescription app development of several levels and complexity, we understand this industry's problems, risks, and purposes and are ready to share our technical expertise with you. For more details and knowledge about the app, you can contact webplanex.
Faq
How much does it cost to create a doctor appointment booking app?
The cost of developing a doctor appointment app depends upon the various factors you choose. For example, the cost depends upon the complexity of the design, the location you select, the development team you hire, and many more. So, this is very difficult to say the exact cost of a doctor appointment booking app.
What are the necessary features of the doctor appointment booking app?
The app features are divided into three-panel user panels, a doctor panel, and an admin panel. In addition, geo-location, telemedicine, patient details, payment option, appointment booking, etc., are various app features.
How much time do you take to develop a doctor appointment app?
We can't come up with the exact time to develop a doctor appointment app. It highly depends upon the features which need to add. But sometimes, due to some circumstances, it can extend.
Do you charge any hidden costs apart from the doctor appointment app cost?
No, we don't charge any othe extra charges. We provide the all-over cost for a doctor's appointment to the client at the beginning of the project.