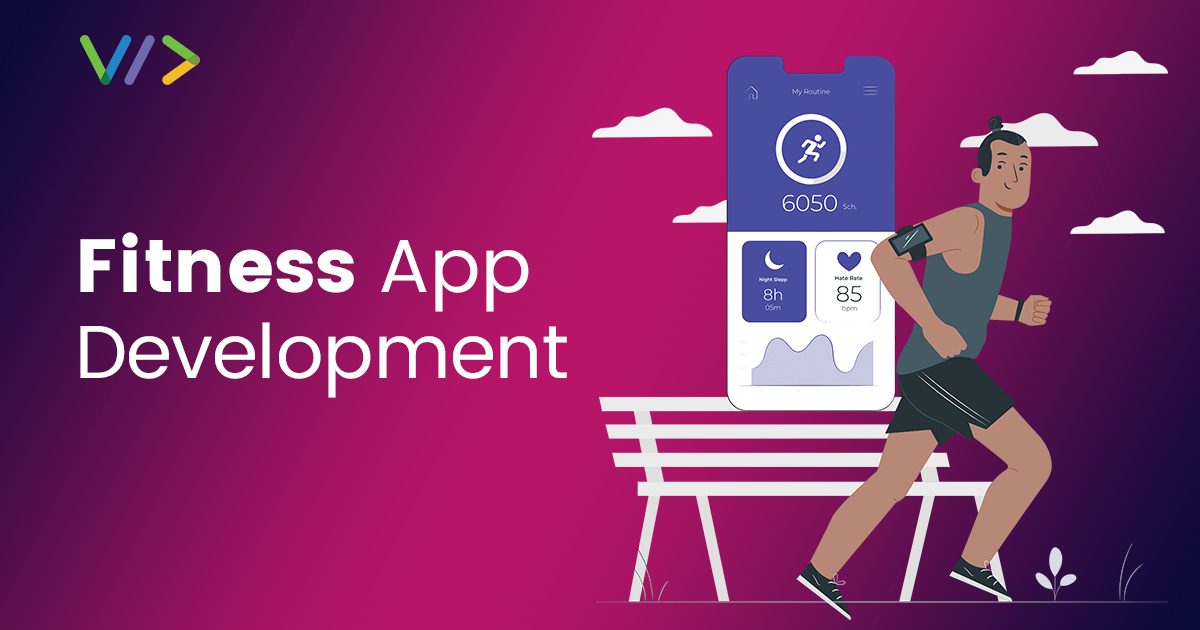 Everyone's first concerns have consistently included wellbeing and wellness. In today's fast-growing world, not only has it changed shopping online, but now health and fitness are a primary concern of most people. Health and fitness are also on a high priority basis for everyone; if you are not healthy, you will not achieve the required thing in life. A solid body prompts a sound mind, and a healthy brain will create new and imaginative thoughts and bring you achievements.
The first thing to know is that everyone likes to stay healthy. Luckily starting from the beginning of the computerized period, the fitness app development has undergone a complete digital transformation makeover as well. However, fitness app development has marked different methodologies, from developing a healthy diet to weight loss exercises with only one tap on their smartphones. The global coronavirus pandemic, which has caused consumers to stay at home, general lifestyle practices, and restructures their exercise regimen, is primarily to blame for this rise.
Not every app on your phone causes harm. Some are the very useful app that makes people's lives comfortable and healthier. Several questions come to mind how does the fitness app make life healthier. Well, we will tell you how. Let's move further to know its meaning, features, type, and many more.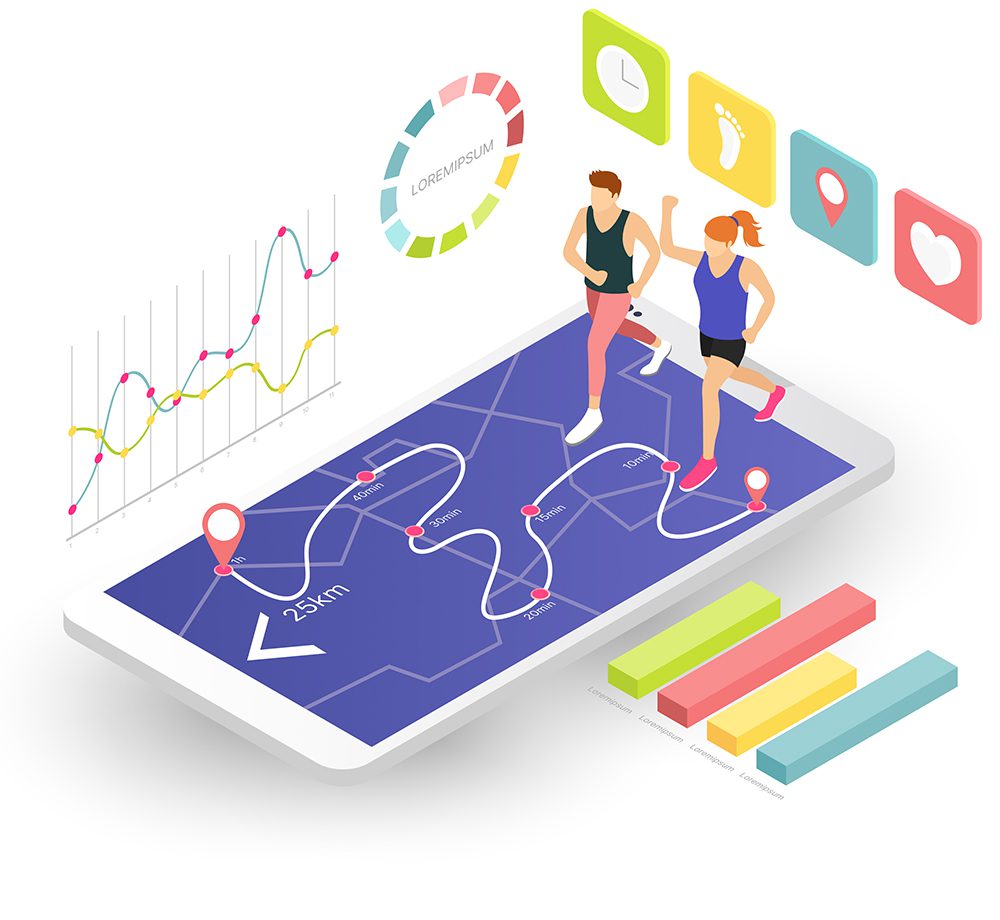 What is the meaning of the fitness app?
When you generate a fitness app, it's about far more than just gym workout app development. This app is also necessary for the day-to-day health of human beings. These days there's a mobile app for almost everything. All users highly prefer all the things on their mobile. Fitness apps have taken a step ahead in bridging the gap by giving interactive and creative solutions to health-related problems. It is a very simple activity tracking to deliver health advice or workouts through the mobile interface. The app will guide you to monitor themselves or have others judge their performance and offer tools for improvement.
Now get an idea of what the meaning of fitness app development is. Let's move its type; you can find various types of apps on both mobile platforms like Android and iOS.
Various types of fitness apps
The first question that comes to mind is about creating a fitness app; you should understand its types. However, there are many types of fitness apps available in the market. The fitness apps give their From the business point of view, if you are thinking to involve with the fitness business, then developing a fitness app is such a brilliant idea.
The Fitness app development solution is designed to cultivate individuals, amplify revenue generation, and expand the clientele for fitness services through our strong point in the wellness industry.
There are favourite fitness apps available in the market.
List Item Text
Diet and Nutrition Apps
Smart coaches
Workout and exercise apps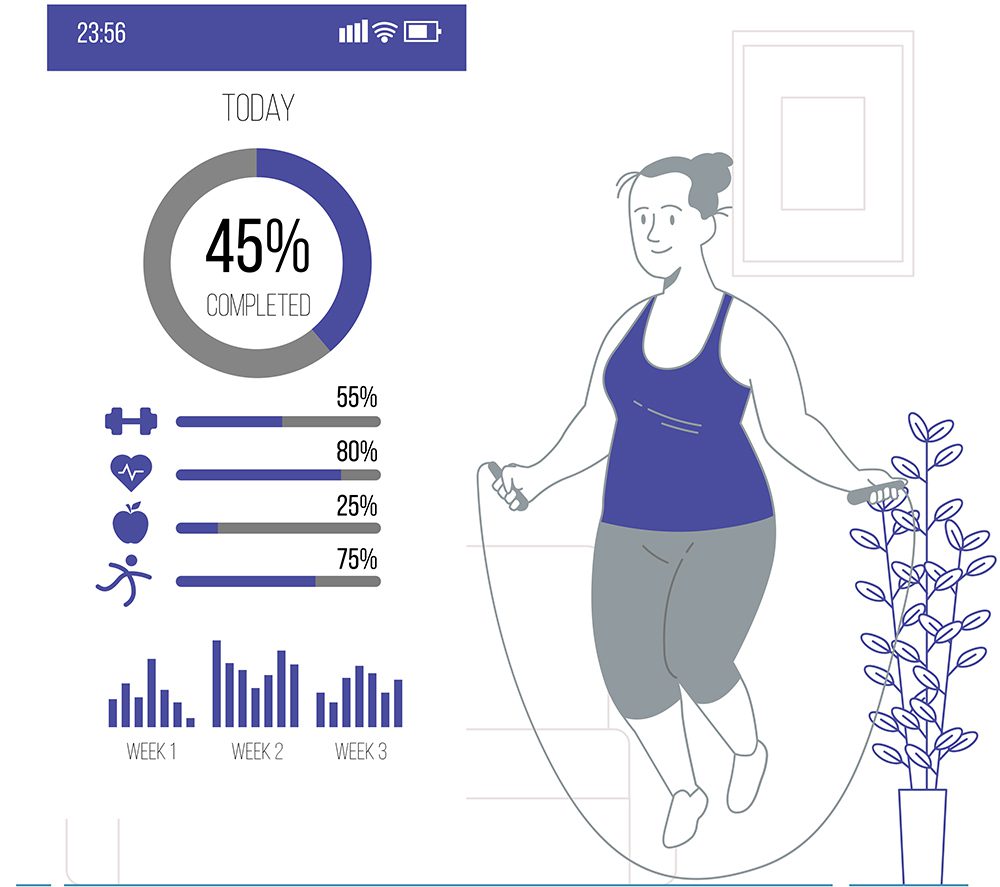 Activity tracking app
Developers build a fitness app to help users meet their activity goals. Is it safe to say that you are hoping to record your day-to-day advances or how long your area has been active also? The apps work like when users install them, then the smartphone motion sensor asks permission to capture the data.
Activity tracker apps collect user information about the number of steps taken; stairs climbed, hours slept, speed run and calories burned. All the user's data is shown on the app screen, and the app is usually capable of building chats. Moreover, this information helps to motivate for users to healthier behaviour and makes it a market favourite. The activity tracking app gives users a complete report about their health care and day today's activity.
Diet and Nutrition apps
The diet and nutrition apps permit users to set personal goals, maintain a diet chart and monitor their body weight. It helps users to monitor their food habits, count the number of calories taken/burned, water balance, the weight of the body, and more. The apps provide you complete idea about users' height, weight, sex, and age. Users can set their personal goals through the app, create grocery lists, and even collect recipes. Diet and nutrition apps can also be considered activity tracking apps because they track your nutrition habits. However, the difference is that only this diet and nutrition app has more functionality.
Workout and exercise apps
The workout and exercise app is a very convenient solution for people who do not have time to visit a GYM or other fitness classes. Workout apps are the broadcast classification in our list. However, as the name implies that they are highly focused on workouts. It is primary design is to show clients what activities to do and make sense of precisely how to do them.
It also gives additional advantages where users can play tape video sessions that they can play on their iOS and Android. All the data that wearable devices collect immediately appears on the mobile phone's display. The app not only aims to develop a fitness app with standard workouts but also to think about other activities. It includes yoga, meditation, and relaxation apps as well.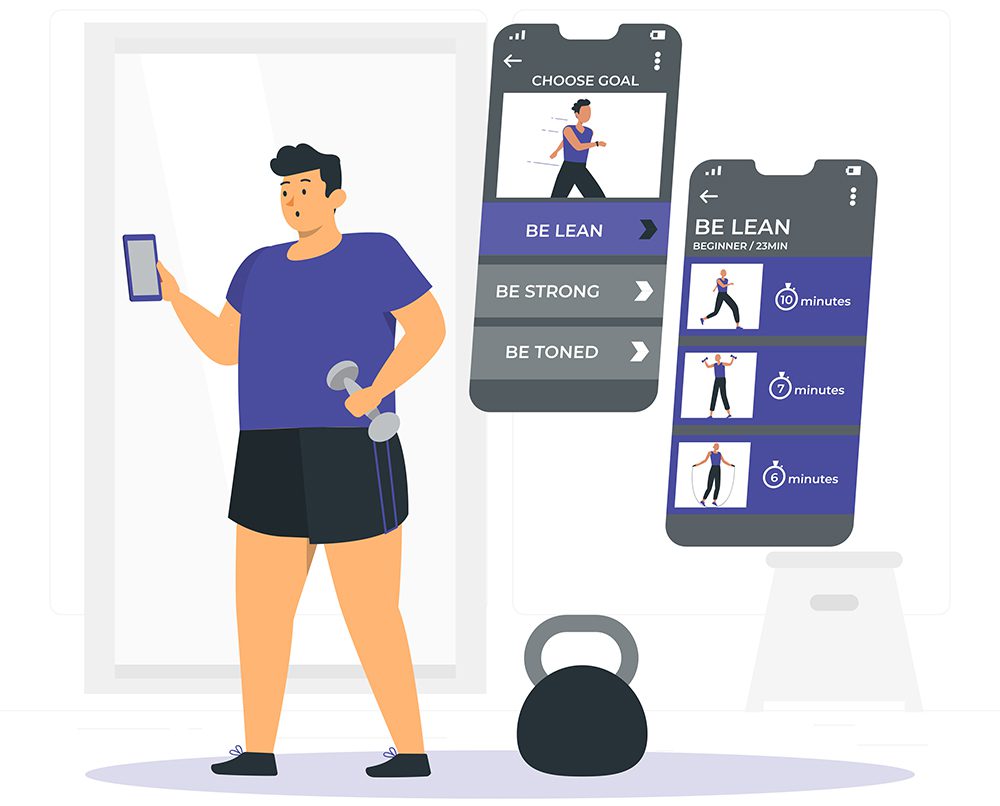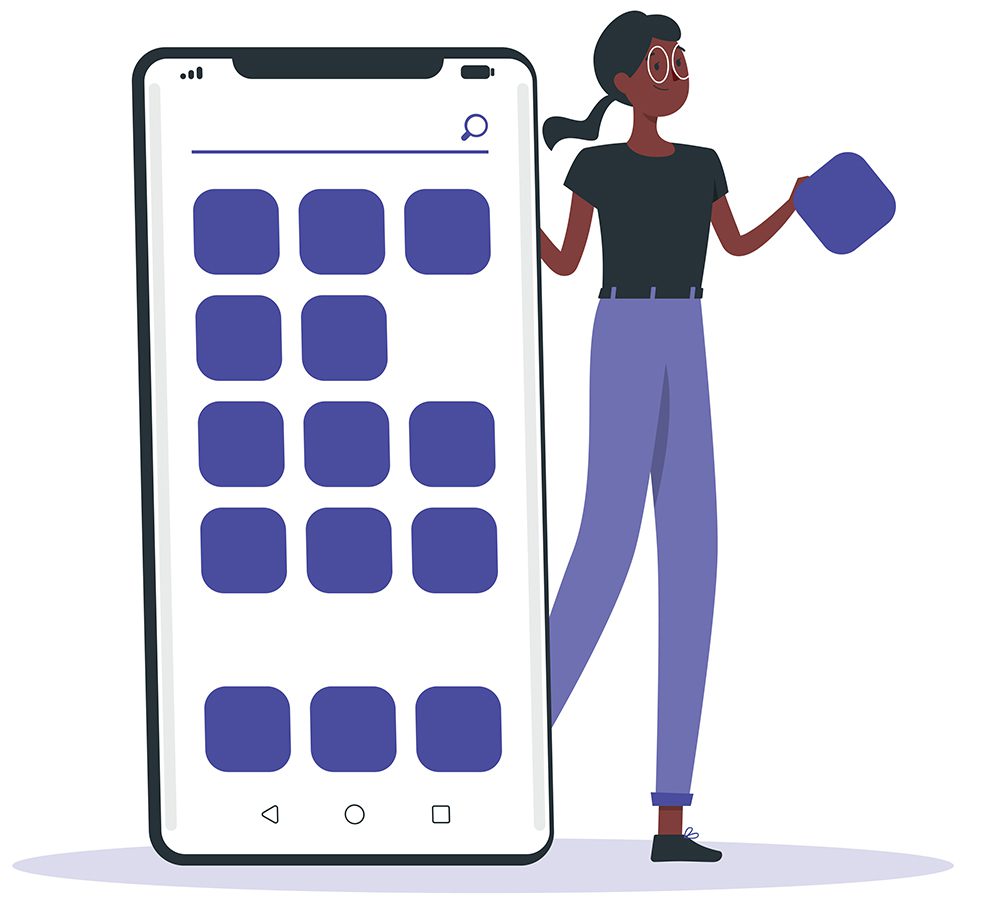 Features of fitness app development
Fitness App Development Admin Panel
Fitness App Development Users Pane
Easy Registration / Login

Work out planning and live session

Goal setting
Advanced features of fitness app development
Since you're reading this part of the blog post, you probably wonder how to develop.
Push Notification : – Push notifications stand for the motivation the users need to reach their goals. Push notifications alert users with daily, weekly, and monthly goals and drive traffic. However, notifications are essential for the fitness app as they can motivate users to burn calories or schedule an eating time. Users can set up reminders for the workout or diet, and push notifications will effectively notify them on time. Keeping up with our busy life sometimes slips out of our minds. In such cases, push notifications from the app can be very useful to remind us of our workout session.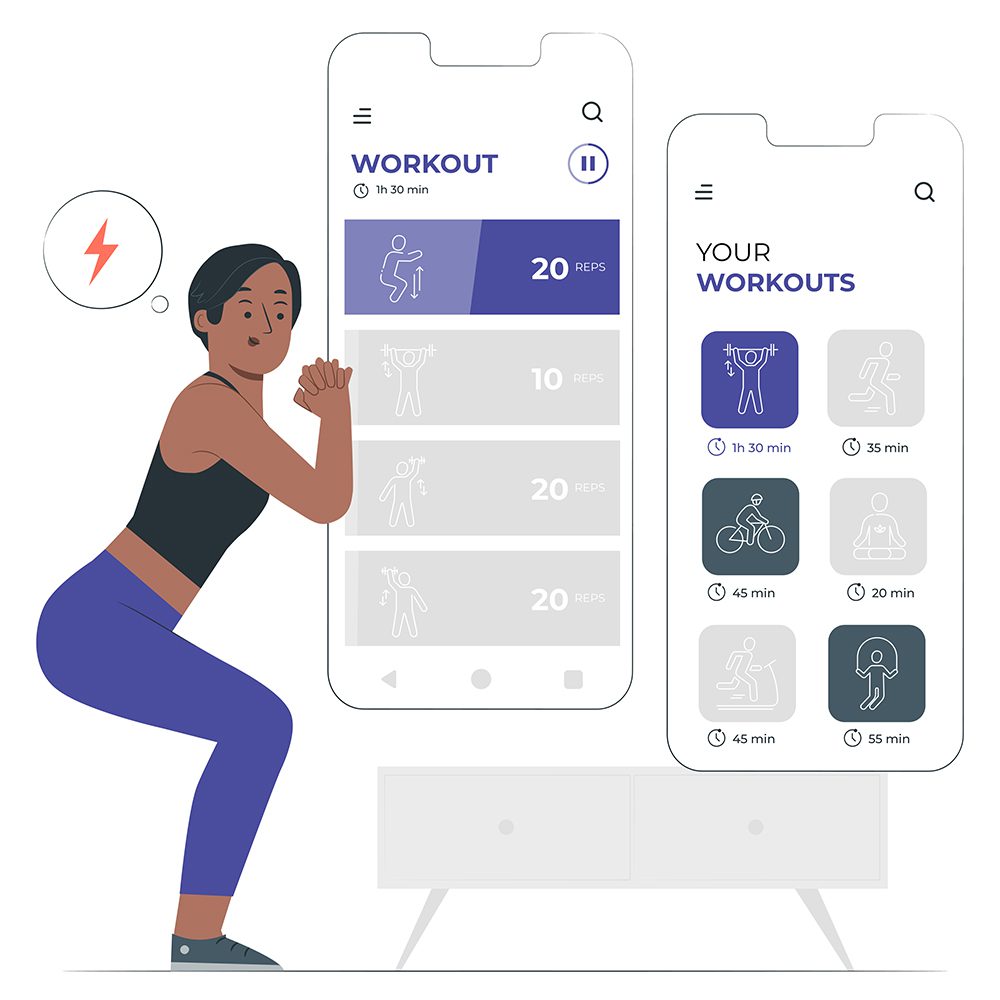 Social media integration : – We are human beings, and one of the necessary features we have is a showoff. However, every human being has to show off their achievements. The social media apps with the fitness app so the users should share anything they do the app to their social media profiles. Deciding these features should be there in the fitness application. These features never are missed in fitness app development. In short, we can say that it allows you to leverage social channels as an extension of your existing branding and marketing efforts. However, it comes to know about your app and looking forward to using it can also be said to cost-effective brand awareness and marketing.
These features help you stay tuned with your friend's workout plans. Social media integration also help you to reach out to more customer and generate traffic.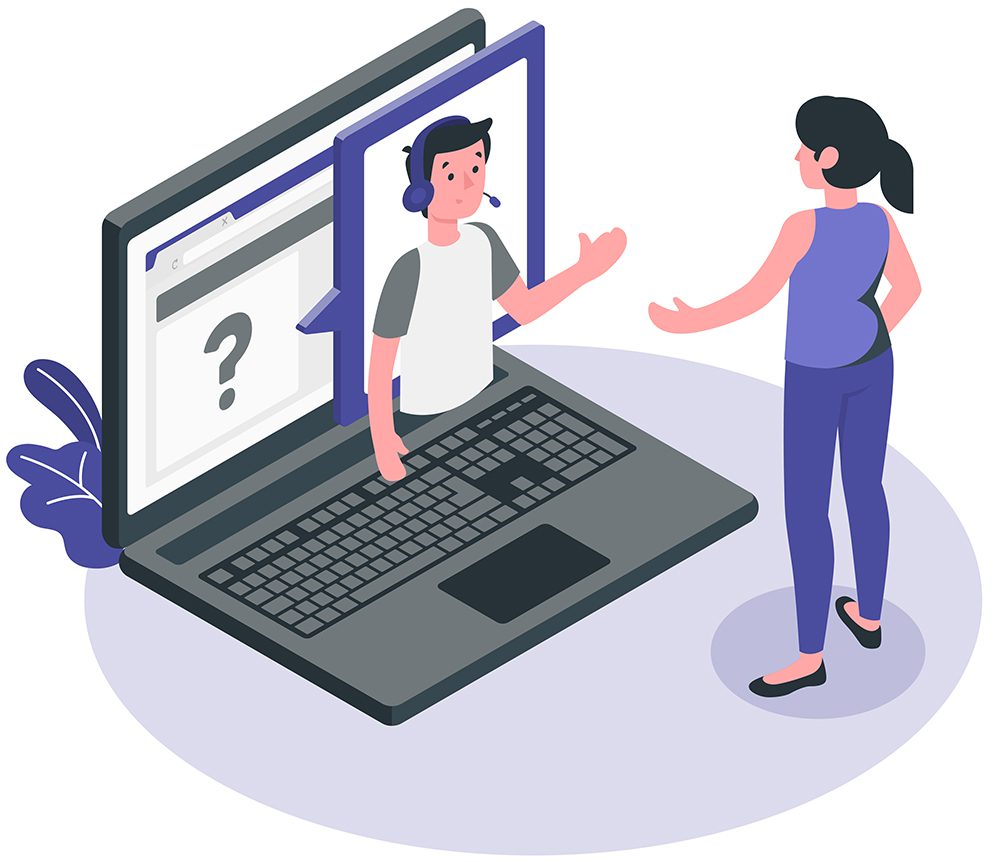 24x7x365 customer support
The users should have this feature included in the fitness apps. If you do not have these features or chat options, you must include them. Customers will see the value in a talk highlighted in a fitness app where mentors give ongoing guidance or conferences. However, your app should include contact information that users can have access to at any time and help on social occasions genuinely necessary.
User Profile : – In fitness app development, users have to set their profile by entering their weight, height, activity level, and several other parameters. Users should enter proper data and their personal information.
Here are a few things that need to take into consideration when you are developing a fitness app.
Profile photos to attach
Dashboard with earn rewards and achievement
Dietary
Payment Gateway Integration : – It allows your users to make payments through various cards, wallets or other online payment processing.
In-app purchase
In-app purchase : – If you want to create a free fitness app development for users, you can still make money by empowering them to purchase something in the application. For example, a high-level component setting or premium substance can be get in the event they purchase the element.
Live streaming : – A fitness app development has a diverse range of users who prefer accessing various information on a platform. The app can implement a video that shows the proper technique for specific workouts for those who want to access visual information. The main advantage of these features is that people can gather into a group of dedicated enthusiasts. They may consult a coach and discuss fitness techniques together.Another option is to generate a fitness app with on-demand video workouts. Users can download the video and follow all instructions. The main advantage is that the video is always available so that users can look/practice at any time.
Geolocation Integration : This feature allows users to track their walking routes, build them, and record workouts. By availing of this platform, your fitness tracking app can make a vital space in the hearts of its clients. However, this will permit them to follow their wellness movement over bigger timeframes. This feature is very useful for people to see how many kilometres you've run, walked and cycled. Through this feature, anyone can book at a map, give you a massive boost of motivation and satisfaction.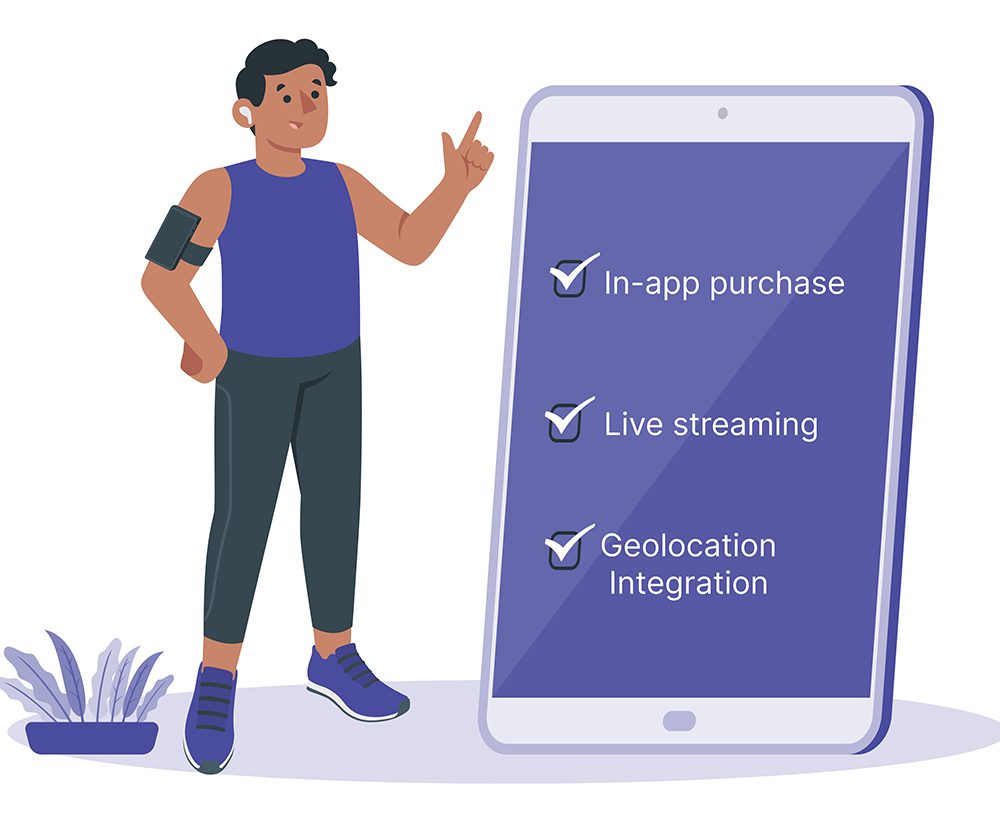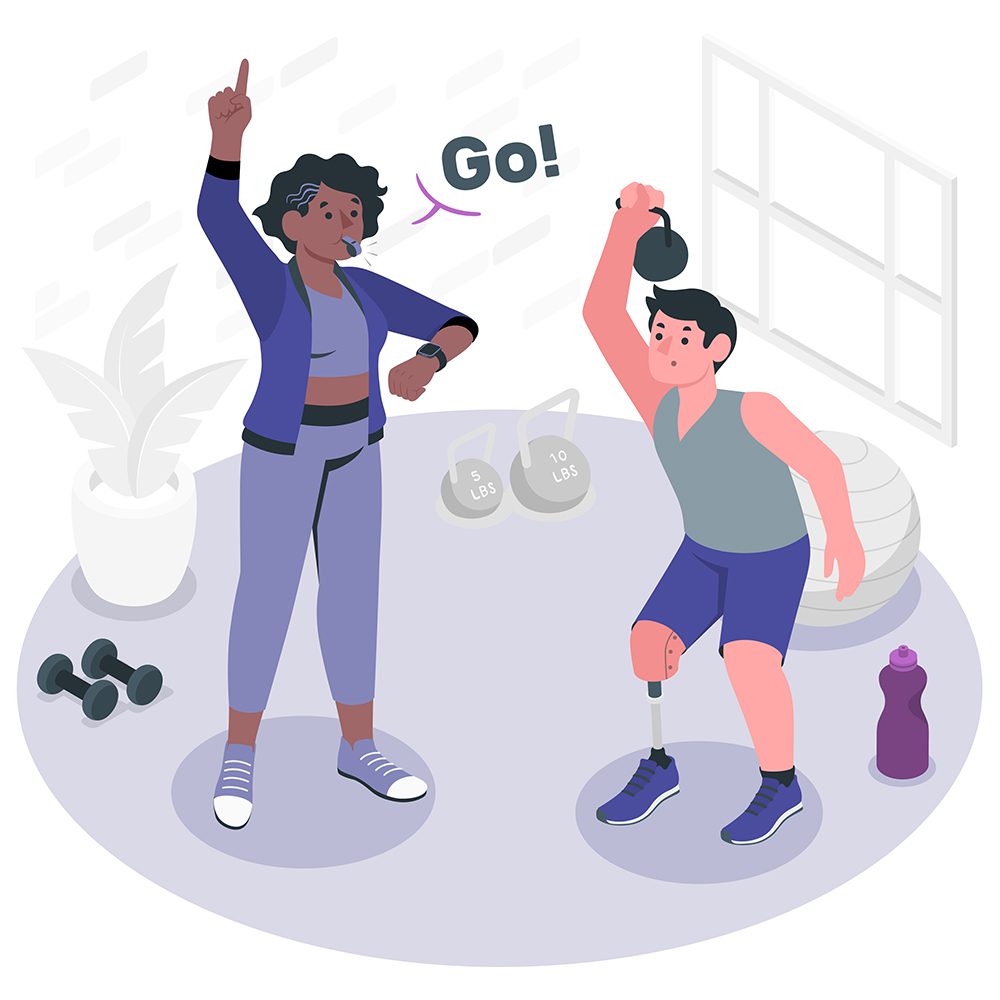 Coach on-demand
Apart from the group training, users can arrange a personal session with the coach, and it charges an additional fee. Users learn new exercises and adjust their training plan together with the coach. Moreover, booking a coach for an extended period is possible, but only necessary to have a schedule. These features make it easier for coaches to manage all their clients online.
Goal Setting : – The key purpose of the fitness app is to help users bring themselves and their bodies perfect and measurable results. However, users set the desired results themselves, which means that the process of setting a goal is very simple and clear.
For example, fitness app development highly focuses on setting goals related to sports activities and nutrition. Users must choose a task, set a target, and input a goal value or a specific date and specific achievement they need to achieve that goal.
Know more:- Cash back reward app for your ecommerce Shopify store.
How much does it cost to develop a fitness app development?
The fitness app development company will only provide you with an estimate of your app development cost based on their previous experience with similar projects. We can also say that it is an awaited section of our blog on the overall cost of fitness app development. Moreover, it is difficult and hard to give an accurate price for developing a fitness app without any clear need. Additionally, please note that all the below estimation is very rough.
However, the cost of developing a fitness app also highly depends upon many crucial factors.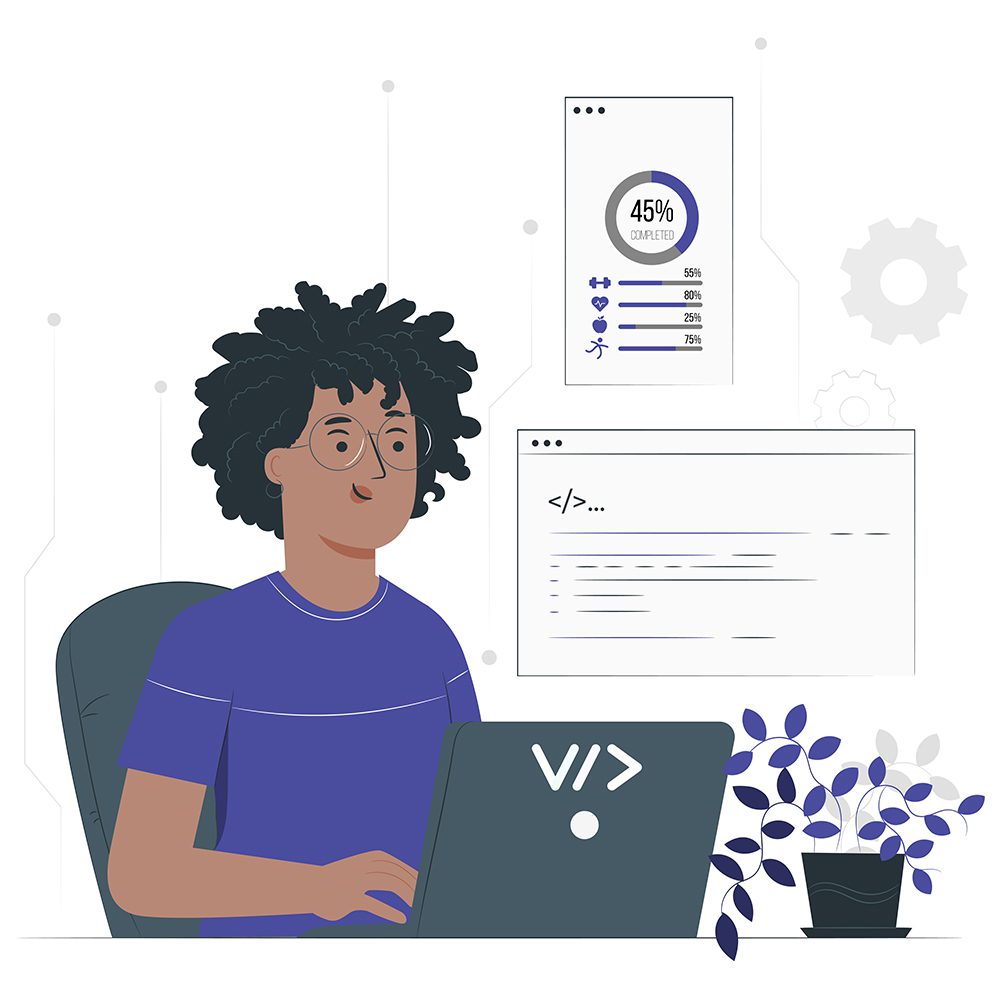 Testing cost : – Testing cost highly depends upon which you choose; whether manual or automated, the cost varies accordingly.
Design and Development cost : – The cost for the designer is generally covered under this category. However, UI/UX part is also covered under the same heading.
The complexity of the app : – Complexity also depends on the cost of fitness app development. The features, platform selection, complexity and other thing add to the fitness app development.
Selection of location : – Location is also playing an essential role in the cost of developing fitness apps development.
All have unique requirements; we cannot say the perfect cost for fitness app development. It's the best idea to collaborate with us and share your requirements.
FAQ
What is fitness app development?
Fitness app development users enter personal information such as their name, age, height, weight, gender and fitness level when generating profiles. However, from this, all get more information. It customized workout, routines and tracks their sporting activity.
What are the features your fitness app development must have?
The features of the fitness app development are the user's profile creation, registration process, live video tutorials, diet plan, health drinks, chat with a trainer, etc.
How much does it cost to develop a fitness app development?
The cost for fitness app development depends upon various factors which clients prefer. Factors like location selection, functionalities development platform, location of a developer, etc. You can send your requirement to get the exact cost of developing a fitness app.