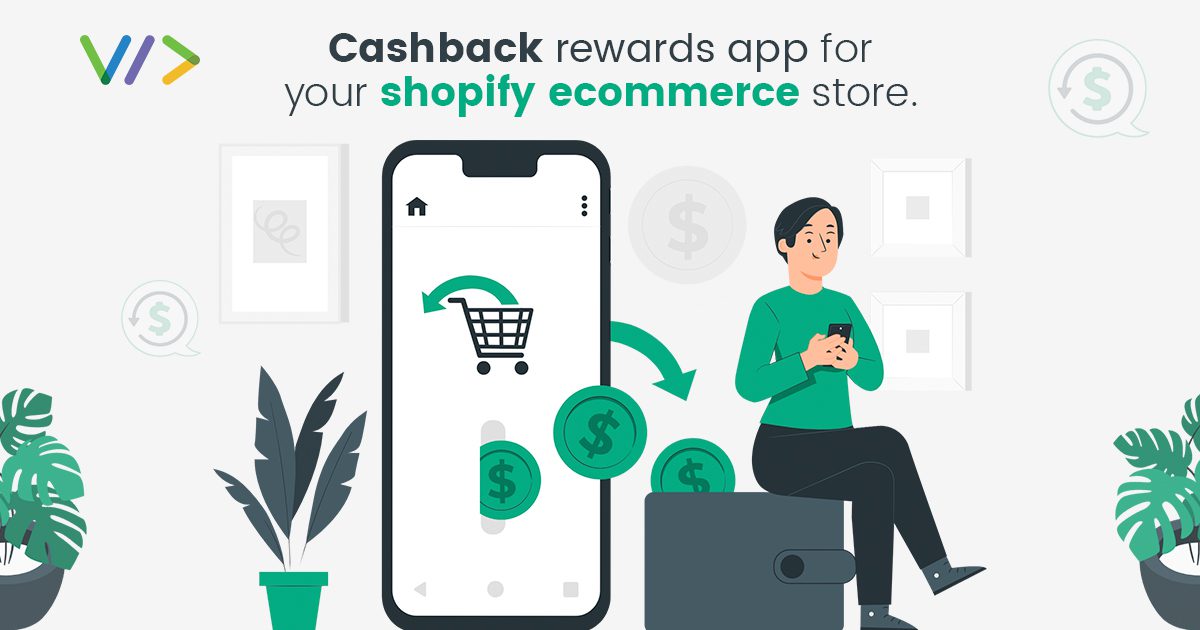 All would most likely wish to know how to draw more customers if you are the owner of an ecommerce store. However, there are a lot of Ecommerce stores in the market; each one does its best to interest the maximum number of customers as the task is not easy. Using an advanced app, namely, the Cashback rewards app, is the best solution in such a case. Shopify provides hundreds of apps to select from in its app store. However, finding the proper one for your store can be a headache. To save you the trouble, we've developed the best Cashback reward apps that will help you in various ways. It includes increasing your sales, boosting your average order value, customer engagement, etc.
We are discussing the special applications along with the websites that are having great help. These Cashback Rewards apps can solve various issues that ecommerce store owners face in selling their own products. As we look, hundreds of other app entrepreneurs are working to develop their business on Shopify. For your benefit, we've organized them into the following categories.
If you're looking for help to configure the Cashback Rewards App for your Shopify store, then our Shopify experts are here to help you succeed. Do you wish to know more about the same? Scroll down for the main reason to commence with the cashback rewards app.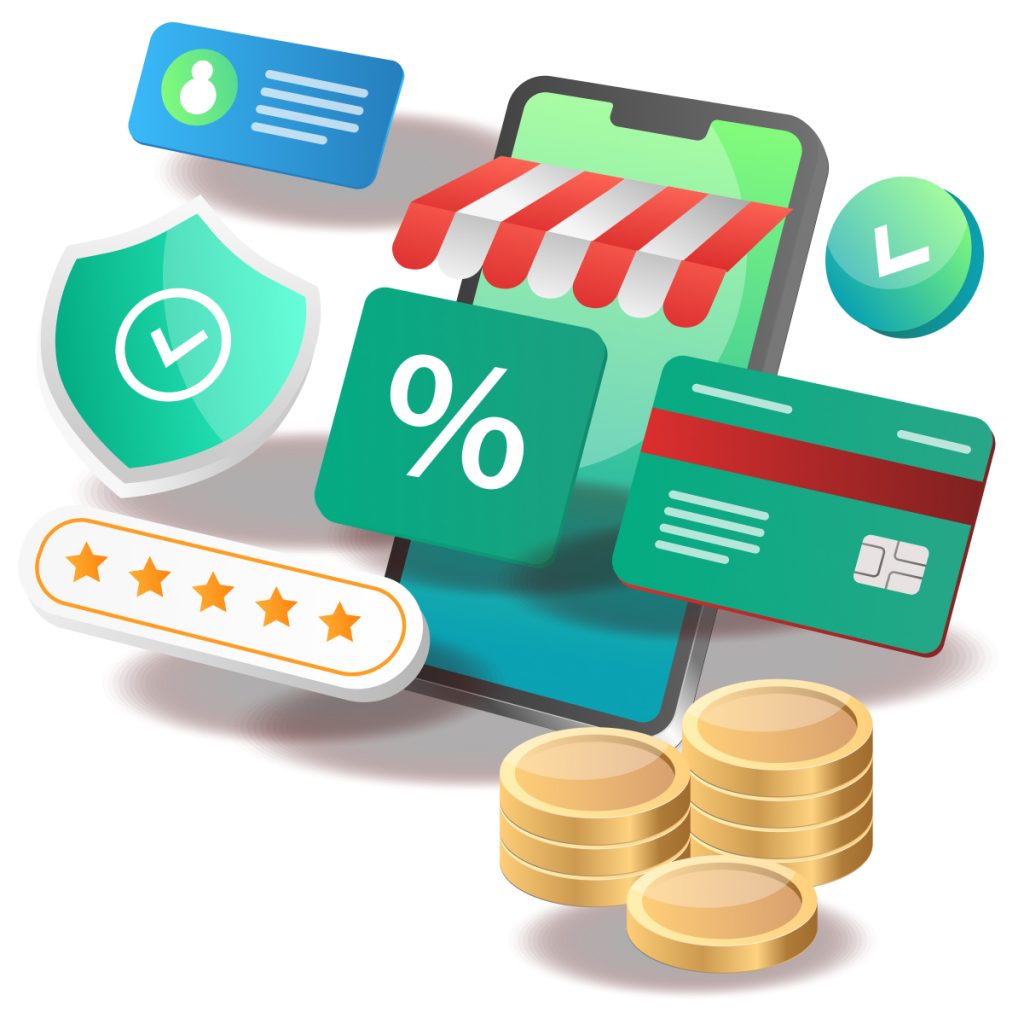 Why does your ecommerce store need cashback rewards app?
Webpalnex offers cashback rewards programs, customer engagement, and many more. It's obvious cashback rewards app currently drives billions in sales with rets that competition among online brands is expanding quickly, making customer acquisition harder than at any other time.
It is what most current shoppers could think as we expect on arriving now absent a lot of adv. IT technologies offer us one of the best and decent levels of comfort. Around the world, all are very busy with their schedule and buy online anything they want, and products from ecommerce stores are no exception. So, the cashback rewards app now comes here for various reasons, customer engagement and more sales.
However, Cashback rewards app is useful not exclusively to shoppers but also to business owners in a way. The cashback reward app is excellent to go with what you will discover here.
Increase your store sales
Receive positive customer
Become a market leader
Customer wallet feature
Receive more customer engagement
It is why you must order through the cashback rewards app. Could it be said that you are not persuaded here? Yet again, how about we go through their benefits.
Assuming you have Webplanex Cashback Rewards App, here is how it may work. Some common steps may work.
Create an account : – The first and foremost step for all app users have to create an account. Here users first download the app and create a free account.
Add offers : – Users look for a supported store and add things on deals to their rundown. To shop online, they use links provided by the app.
Rewards system: Rewards system provides you with a reward where all the rewards of your account are stored.
Email notification: – Email notification is very necessary for every app development. The cashback rewards also provide the facility for users to get details about their accounts. However, if any cashback/reward earn by the users they receive an email notification.
Also good to read: – Webplanex Native app builder features and cost to develop.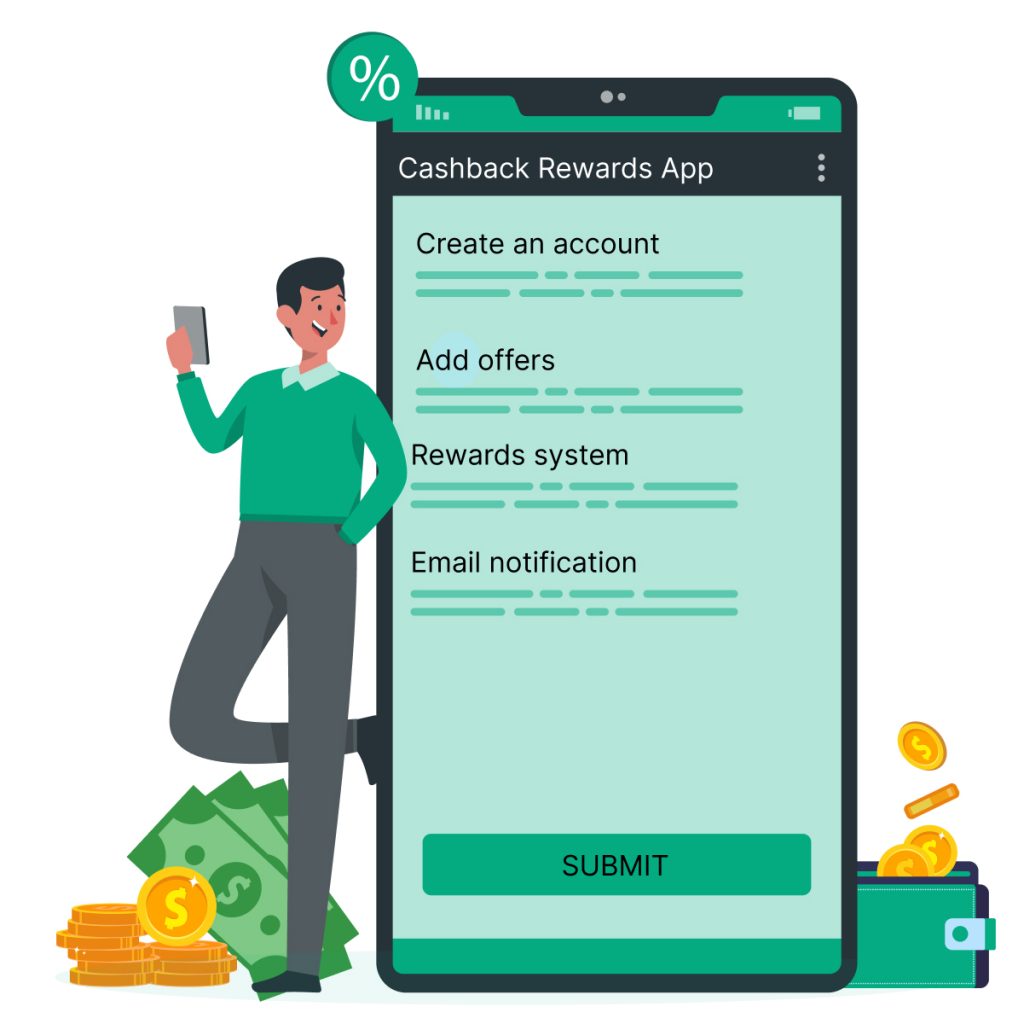 Cashback rewards app features: The Cashback rewards app by webplanex provides you with a lot of features. Cashback rewards offer an easy way to earn with your everyday spending. It is not only just apps but its cashback sites to give great rewards to customers. However, before moving further there are some crucial points to keep in mind if you wish to have a cashback rewards app. Let's have a deep dive into its features.
Flexible vip tiers program: Flexible VIP Tiers begin with a point program that permits customers to earn rewards with every purchase. There are three levels → Can create any number of tier programs with any title of VIP Tiers programs Bronze, Silver, and Gold. You can use various types of flexible VIP Tiers programs to increase customer engagement. Which you choose depends on your mission, product, and the main goal for the reward program. There are lots of benefits when you select the best VIP tier programs. The key lies not in sales and discounts but in customer satisfaction and long-term engagement. Customers receive more benefits, new customer engagement, build long-lasting customer loyalty, and can understand in a better way.

Grow customer engagement: The cashback rewards app helps you to increase customer engagement. The program allows you in various ways to customers get more rewards in different ways. It also says the best benefits for your best customers.

Redemption facility: This is the best feature of the cashback reward app. To turn points into a reward, your customers will require to log into the cashback reward app. The redeem points can be seen and opened once they're logged in, as they have to open the reward panel. This permits your customers to redeem their hard earn points as a reward. By clicking on redeem. Based on the notification setting, your customers may also setting in the notification; your customers also may receive the email with their records. All the details are also stored in your rewards section.

Once a customer has generated a discount voucher from the wallet balance, the reward will remain in their account until they decide to use it on a purchase or until the reward expires. However, one thing should be taken into consideration points/rewards are not automatically returned to a customer account if a reward is redeemed and not used.

Referral reward program: The shopper has launched a referral program for all of its customers. This program will allow every customer to refer a friend and earn an extra referral reward in their wallet. However, anybody new to the shop platform can use your referral code. The referrer can look at their Refer and Earn page's unique code/ referral link. The referee can use the code/ link to sign up and link on the platform of your choice.

In addition, referring to a friend or family member is easy—only some steps to follow.

Copy and share the best unique code with your friend on any platform you wish.
It also allows sharing functions or other social media options to share present text along with the code.
Also good to read: – Video conference development its features, cost and benefits.
Assess and optimize This is the main important and useful feature of the cashback reward app. In this feature where you get the whole various report of purchases. It includes cashback reports, wallet redemption reports, etc. However, this helps to make a unique decision further and can know the customer behavior.
Benefits of cashback reward app.
Increase engagement with VIP Tiers customers can procure based on their spending and referrals.

Incorporate your Email services provider

Construct a Referral program that offers focuses and limits to encourage customer

Checkout recovery choices for Shopify plus merchants that permit customers

Launch a customized & on-brand loyalty program in minutes without any practical no code.

Increase Lifetime value by rewarding loyal customers with points for important activities. It includes purchases, sign-ups, birthdays, reviews, social media shares, referrals, and more.
Repeat purchase with diverse points redemption options like coupons, free shipping, products, etc.
Wrapping up
Experts at Webplanex can develop solutions that permit you to grow or add new functionality to your Shopify store without working it out. Our feasible solutions can help drive your store towards success. Associate with us for better store management.