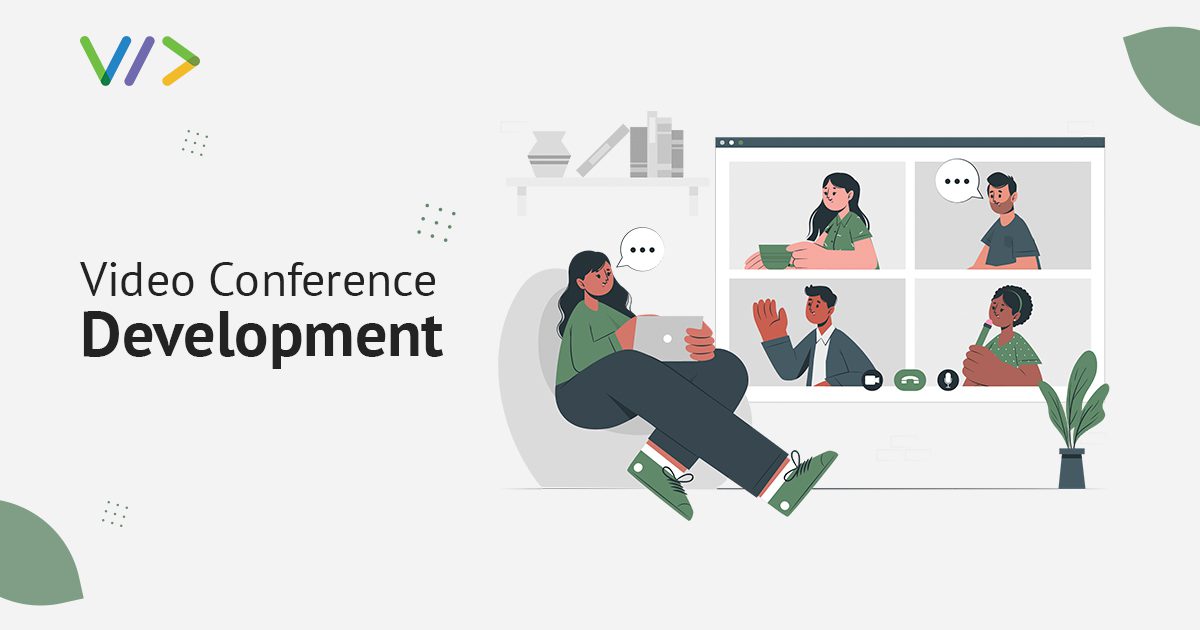 Our daily lives changed with the COVID-19 in 2020. This covid-19 pandemic situation forced the whole world to think out about new adaption. Because of the pandemic, many organizations have drive to adjust their task by making their representatives work from home. One of the major after-effects of Covid19 has skyrocketed video conferencing apps. Global organizations are mostly adopting new strategies to connect with their resources by video conference app like zoom.
The Pandemic has changed working, learning, and interaction with our relatives, employees, teachers, etc. This remote lifestyle revolution gave rise to video apps that permit people worldwide to stay connected with family, friends, clients. It is also necessary first how these apps work, costing, key features, and benefits of video conferencing apps.
Are you planning to use a video conference app for your upcoming remote meeting but not knowing which to choose? Or then again, would you say you are using one since there is not anything else introduced on your PC. Because it's a famous brand. Thus, before you settle down for an answer. You should become familiar with this kind of app so you can pick the best-fitting one and maximize its functions.
What is video conference app?
It is said that best Video conferencing is a type of online meeting where one or more people engage in live video/audio calls. It is also used to communicate with people outside the organization. However, it also helps to connect people worldwide and collaborate the work on one platform. With the help of the robust internet connection, the participants can see, hear, record, talk to each other in real-time it's no matter where in the world the individual is.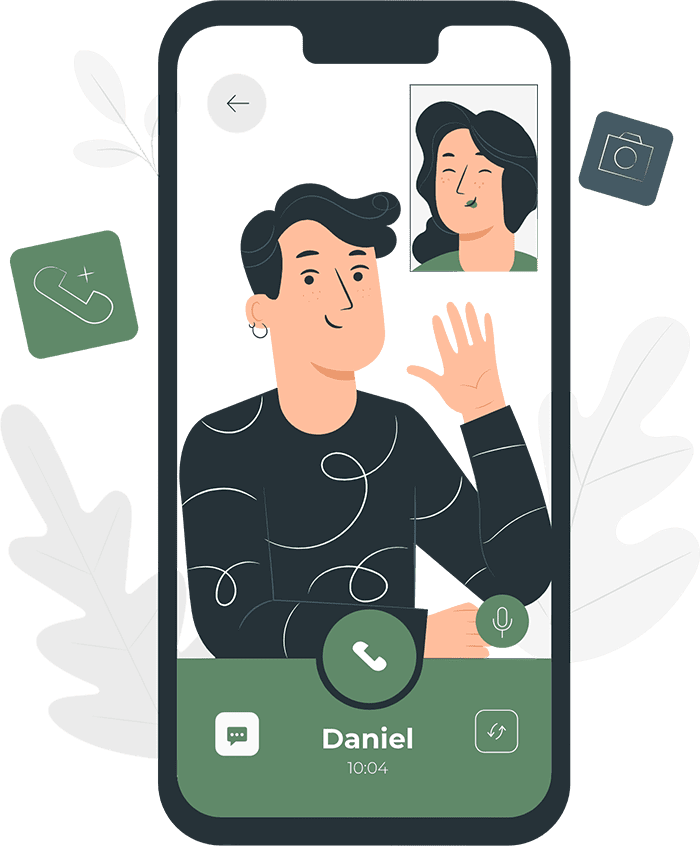 Features of best video conferencing app
The best video conferencing app is one of your company's most important business communication tools. As the company requires to hold an online meeting anyhow of its size and strength. Any individual can join from a tablet, computer, or a mobile device anywhere worldwide; only the internet connection must be strong. In recent periods it has made it easier to collaborate.
Options for Screen Sharing – The best option is screen sharing, which permits sharing visuals, demonstrations, and other necessary information from a user's individual screen. These features also help employees share documents, presentations or images, charts, data, and other materials during a video call. Sometimes some apps only permit the main host to share the screen others can't. There are various video conferencing services that offer these features for free but up to a certain number of users.
Mute/UnMute Participants – The app not only used in organizations, but various education centers are using this video app. Noise quality is the core of any virtual gathering, and the unnecessary noises from the background are always disturbing. Moreover, these noises appear in everyday meetings and all the users/people are always asked to mute by the main host. The main host also has the ability to mute/unmute the mic of any users/participant desire. Sometimes it disturbs the meeting, like unnecessary noise coming from the back. No clear voice will get from the exact person. The noise block component
Chat – Chat is a very simple and necessary feature of the video conference app. Anyone in the meeting wanted to ask a question. At that time without disturbing the speaker at that time any users can highly utilize the chatbox
Also good to read : matrimonial portal development features
And this chat is an integrated chat feature that permits the participants to communicate smoothly with each other. The users can share messages, including text emojis, during meetings or any online event.
File Transfer – A app that used for collaboration for a long period of time, file transferring, permits users to send files to any video conference participant. Anyone can share files securely, so there is no need to think about security. If any participant wanted to transfer any type of document or video/audio recording file at the time of the meeting, anyone could do so without any third-party solution.
Record and share video conference call – There are two types of call recording for video conferencing. One can record both audio/ video, there are some services in the video conferencing app which offer free of cost. The file which recorded can be saved with various extensions and has the benefit to see/listening whenever it's needed.
Scheduling of Meeting – Schedule of meetings plays a vital role which helps any users to schedule the meeting for the organization. Here calendars help to invite and reminders to every participant. From the calendar interface, anyone can schedule and track a meeting.
Virtual hand-raising – This feature may sound look silly but it is one of the important ones. Just like school time when someone asks for a question or answer raising hands. The same thing is going on with the video conferencing app. It is a great option at the time of conferencing or meeting; when someone wants to speak or ask something, they have to raise their hand through an emoji. These features really come helpful for any project where there are too many employees/people.
Advanced features
High camera resolution and optical zoom – One of the necessary and essential things about a video conference app is Camera resolution. Camera resolution matters a lot in-app as nobody likes/wants to blur distorted faces, so one can have a high-end camera resolution and microphone. The 4K Ultra HD resolution support and provide the best experience of the meeting. We have seen it countless times that users are unable to look at a particular thing clearly because the video conferencing application doesn't have a zoom-in highlight.
As Webplanex Video conferencing app provides optical and digital zoom features to your users to solve this issue. It is one important feature in your video conferencing app as it provides a much clearer image and video quality.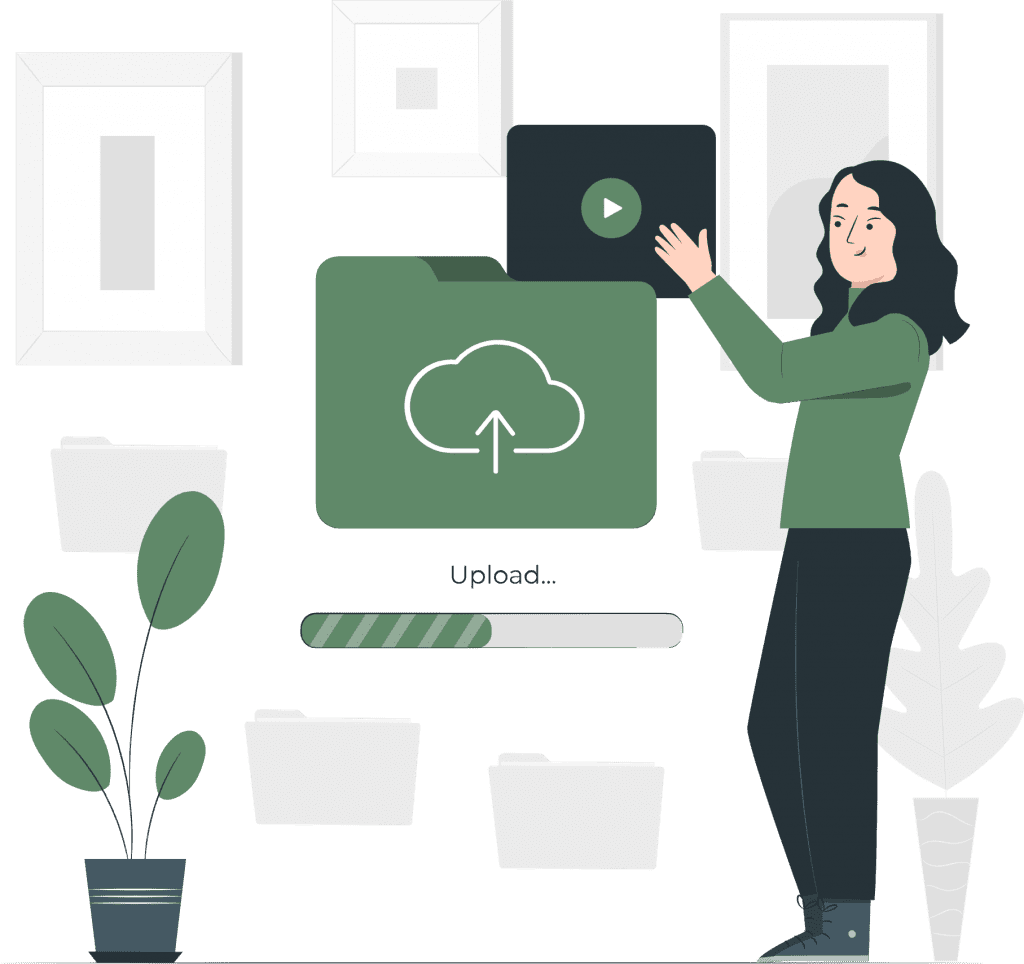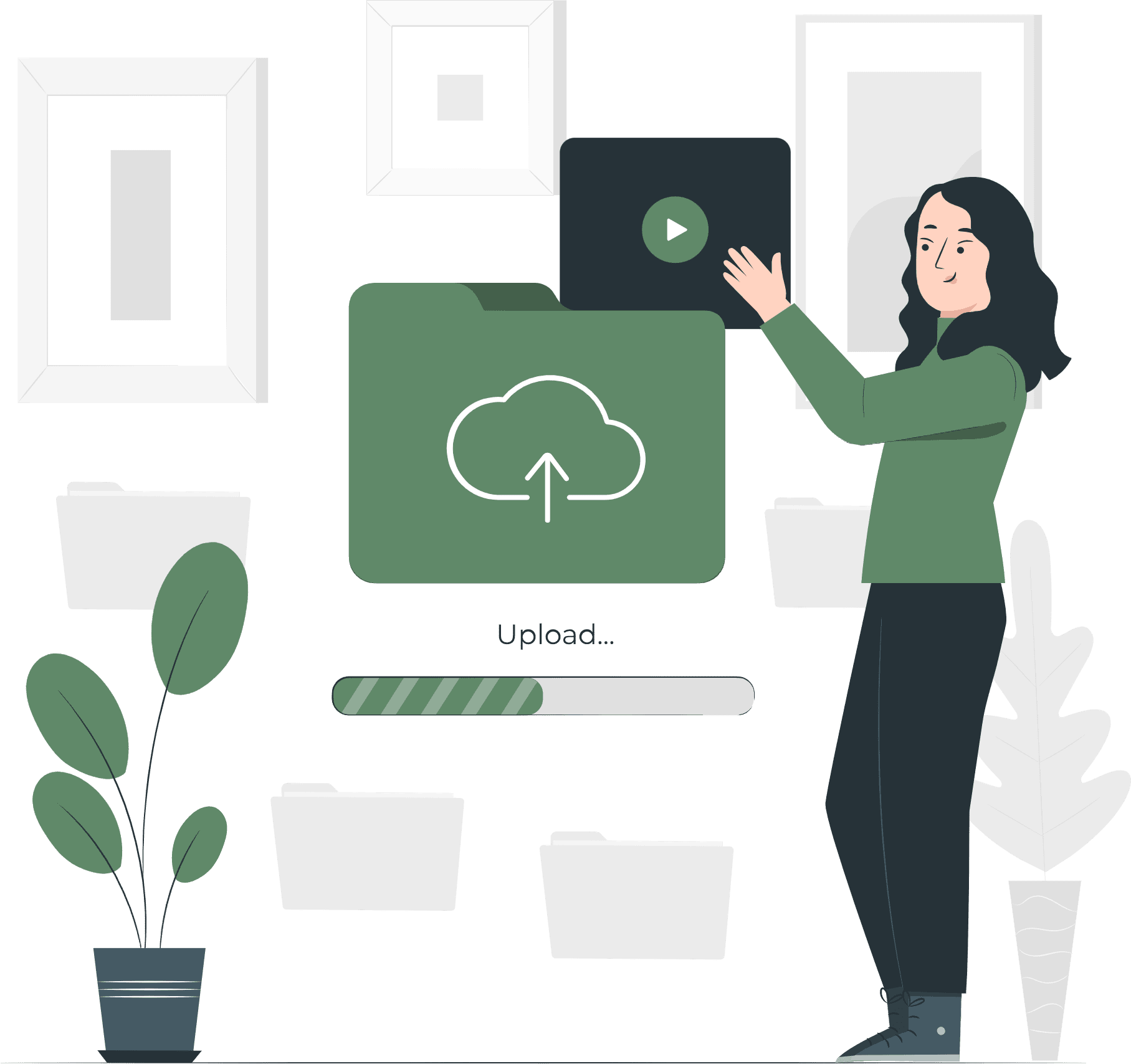 Electronic Whiteboards – These advanced features allows participants to write or draw on the board and can either upload an image or any documents. As when some document is too largest at that time anyone can be utilized to highlight or draw the circle of a specific area of images. Due to the COVID, all schools are pursuing video conferencing apps for their students at that time; many teachers were required to show their whiteboard drawings to their attendees. The system permits the speaker to stream the whiteboard content over the browser or video conference. By utilizing this system, the participant has the ability to download the whiteboard content so that they have all the important highlights and discussions.
Also good to read : doctor prescription application development
Performance reports – Performance metrics are essential for evaluating how well received your presentations are, how many participants are attending your event, which part is most interesting. See for a platform with both attendance and chart reports so you can get appropriate feedback from your meetings.
Virtual background and green screen – This advanced feature will permit the video conference host to display an image or a green screen in the background. By utilizing attractive virtual background images, the speakers could make the experience more engaging.
Polls – Host can generate a poll and share it with its participants in the meeting to collect their responses and opinions about a topic. Nowadays, polls is highly utilized in the school as sometimes teacher wanted to ask some questions to the students. It is highly beneficial to the asking review, feedback, etc.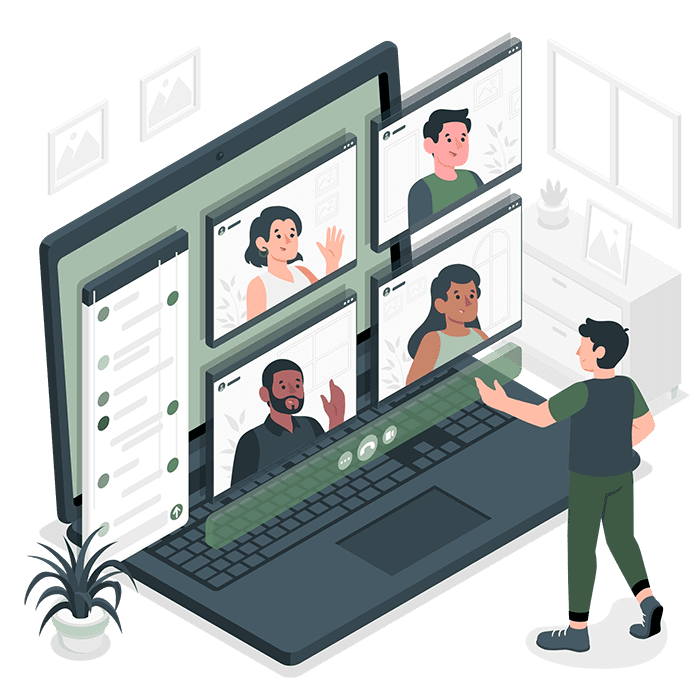 Benefits of video conferencing apps
The apps like Google Meetings, zoom meetings, and so on will help to improve the productivity of the organizations. Before you choose Webplanex video-conferencing application, explore all the advantages. It gives countless opportunities to businesses also. Whether it's engaging remote workers, collaborating with students or across the department, locations, and much more. Here is the list of benefits that any user can get.
Easy communication – First and foremost benefit is easy communication as it makes it one of the best very useful for Home-based employees. It is a modern form of communication. It's more engaging than audio conferencing as with video; however, their pressure to maintain "virtual eye contact" translates best levels of engagement. Any users have face-to-face interaction with the team that in turn improves communication.
Improved productivity – Required a fast answer to a tricky question? Instead of sending an email, phone calls, instant messages, and much more can sometimes misunderstanding, highly for the businesses that run on a global scale as they face-to-face communication. Sometimes if any employees send an email to your other employee and sometimes hoping for an answer tomorrow, so at this time connect a fast video conferencing conversation and use a screen-share function to move on with the project. The Webplanex video conferencing app typically includes chat, screen sharing, file transfer, and other features like email and SMS. When everyone is in sync, they make an informed decision quickly and work more efficiently.
Also good to read : music streaming apps development features
Well-structured meetings – The start to the end of video conferences are usually predefined. This way, all attendees have less time for idle talk and are more likely to stay to the schedule.
Save Time and money – This is one of the significant benefits of video conference meetings as not only is travel time-consuming, but it is also time expensive. Many people are traveling long distances for training, business meeting, and much more this can be solved via video conferencing. Job interviews, webinars, and business meetings can all be done without spending fuel money just to get to a specific place at a particular time. Some clients are too far from the area at that time; video conferencing is the best one. Thanks to the video conferencing app as no need to coordinate and pay for flights, food, and so on.
Choose the number of users – It gives the best opportunities to communicate with various numbers of users. Here it gives chance to speak with more than 15 members.
Technology required to develop video conferencing app
The technology stack of mobile app development will give you whole complete details about the programming languages, development platforms, security management, data storage, and user interface design tools. Some of the listed technical stack requires to create a video conference application with the help of our expert app developers.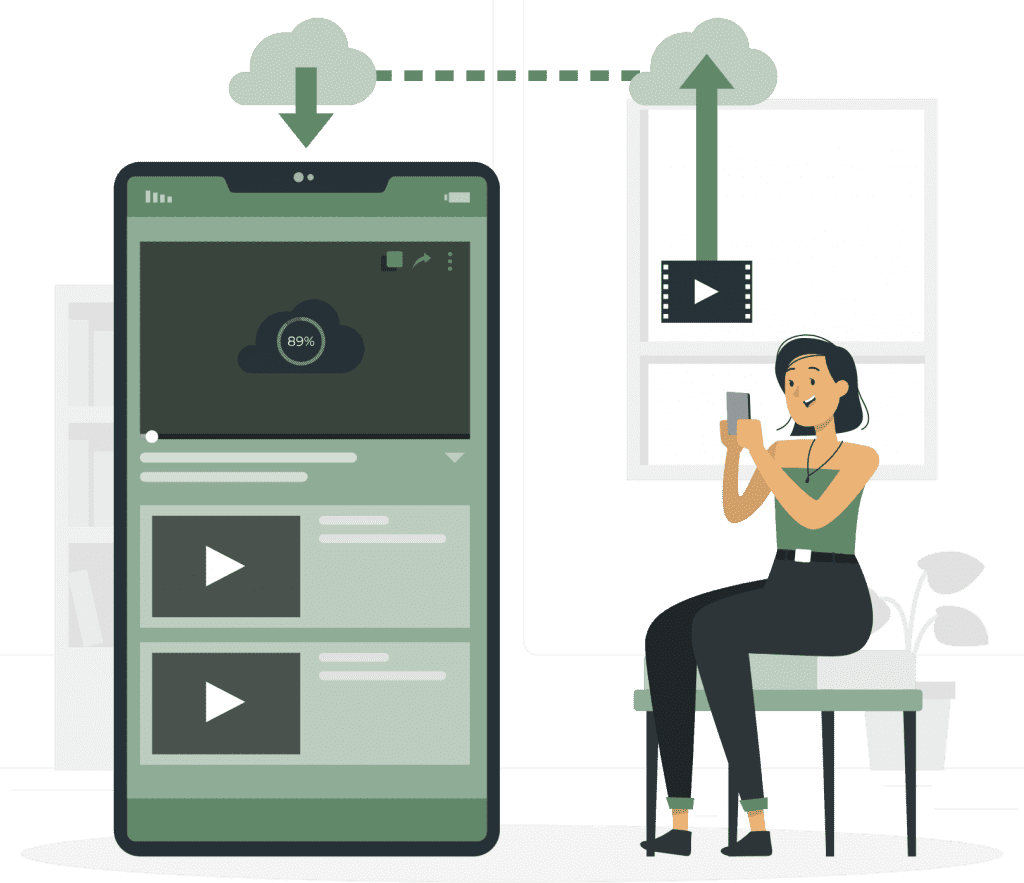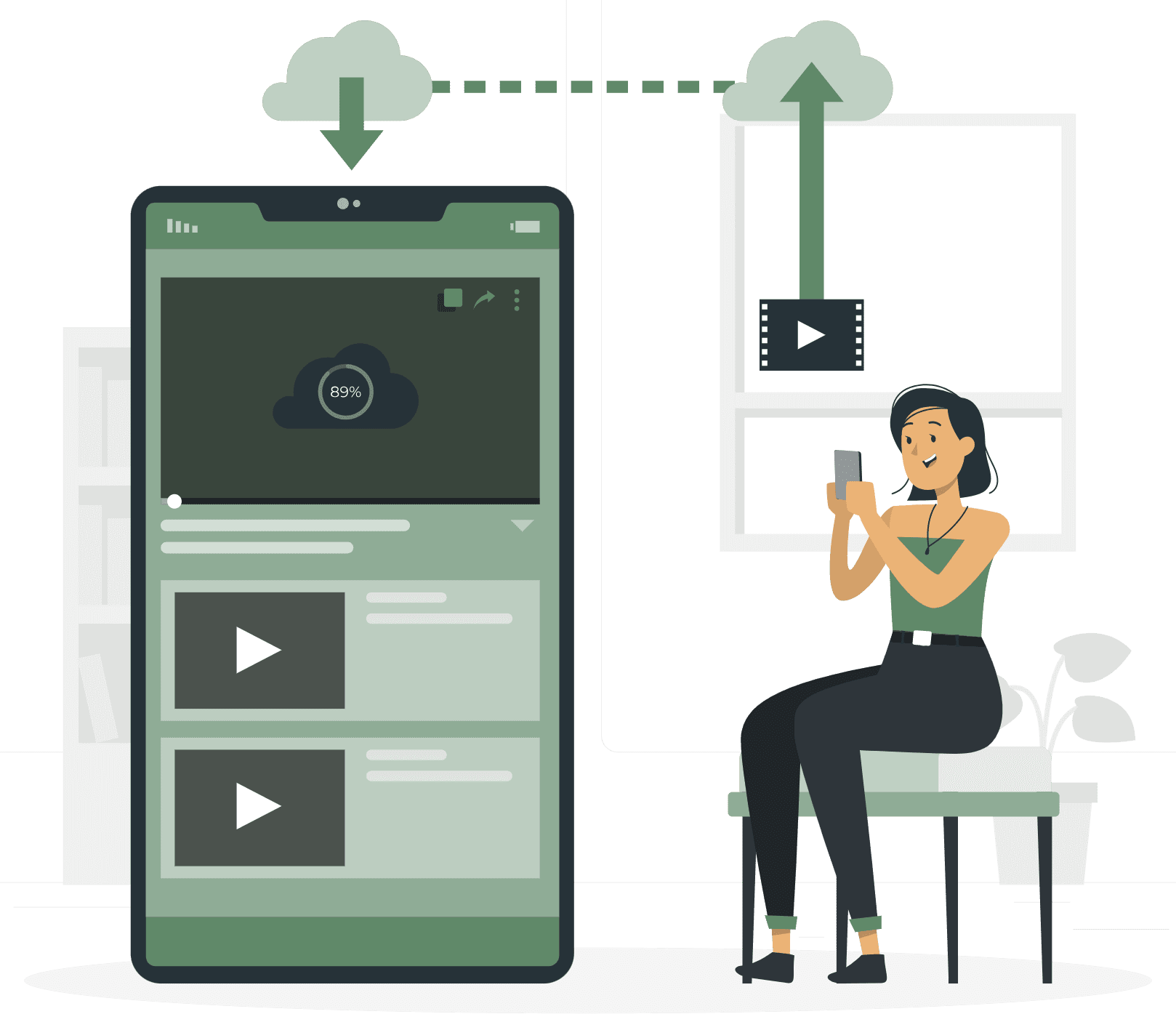 API & SDK  –  iOS SDK, Android SDK, Twillio.
Programming Language  – PHP, JS
Frameworks – Laravel, React
Video Chat – WebRTC
WebRTC – It supports real-time communication in desktop and mobile systems through a wide range of APIs.
Cost to develop an video conferencing app like zoom
The cost to develop a video conferencing app like zoom, will highly depend upon features, platforms to choose, team size etc. The range starts from hundreds to dollars. There is no exact amount that we can write here. Depending on which type of application you choose and how many features should be included, the cost may vary. The estimated budget to build the best video conference app for Android/iOS is around $45,000 to $70,000. Not a single app completed in 1 month. Because developing app needs lots of time as designing coding, testing etc. takes time to complete.
Some clients first ask about the app development price for video conferencing apps like zoom. Before answering the cost, we ask them all the requirements that are to be add to the video app. Webplanex also offers a ready video conferencing app that fulfills all the necessary features, benefits, etc. At Webplanex, we have been developing complex apps for eight years now. Having the best expert team known for taking up complex projects and meeting tight deadlines. Having trusted expert mobile app developers service provider to a huge global clientele base from various industry verticals. Webplanex expert team committed to excellence in technology and business innovation.
Wrapping up
Hope this article will help you in taking steps to build a Video Conference application. You can look at the benefits, features, and technology utilized for developing Video conference applications. The development of the various mobile application will be easy if you have assistance. GoogleMeet, Zoom has already sets of an example in the market for how video conferencing should be. You can choose the best video conferencing apps developers in Ahmedabad, Gujarat to develop your app on time. The video conferencing app could be the next big thing in communications as people have understood. The fact that it is an easy way and cheaper to have a video conference over the internet.
FAQ
How many participants does the app allow?
The app permits more than 15 participants. It permit 15 participant it's not compulsory, if any two users want to schedule a meeting; they can schedule it at any time from anywhere.
Does it allow screen sharing?
Most of the video conference apps is support the screen share option. By default, the screen sharing option is disabled if the participant wants to share the screen, then they need to enable the participant screen sharing option.
Can I utilize the Webplanex Video conference app on multiple devices?
Yes, You can use the Webplanex video conference app on a mobile, tablet, or laptop/ desktop.
Can I Record My meeting in the app?
The video meeting hosts can record the Audio/ Video of the meeting locally on their system.
Can We Mute/Unmute the Participants?
Yes, the host can send a request to participants for unmute if the participant accepts his microphone will be unmuted. These features could be enabled optionally in the setting also.