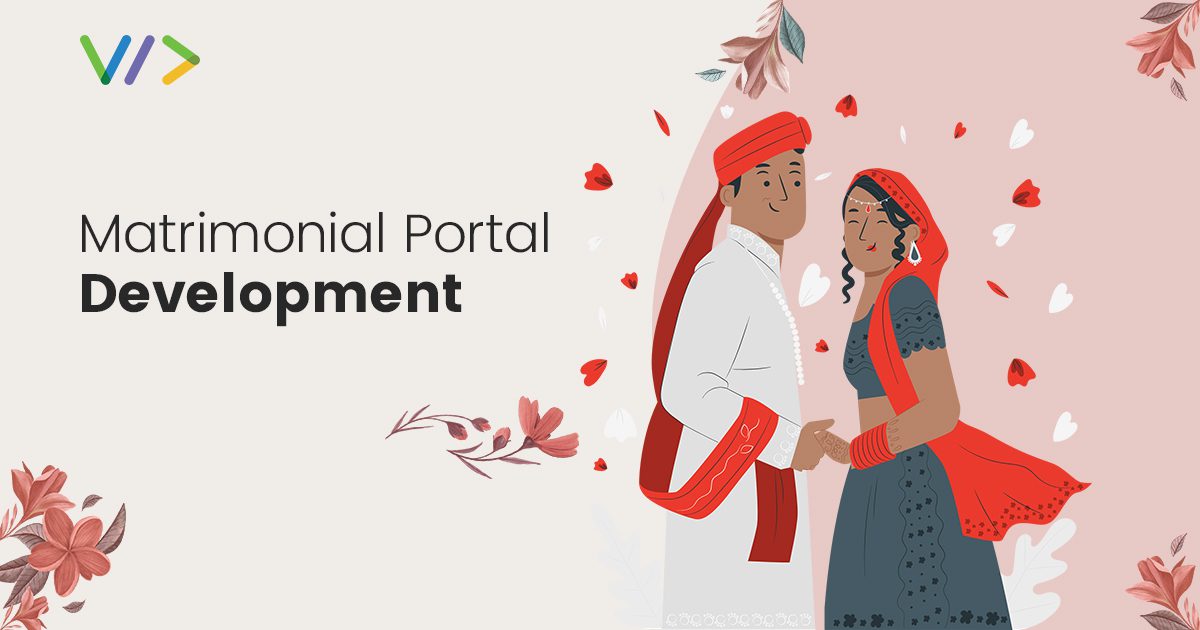 Marriage is a life journey that turns into a love journey when two people love each other in a relationship. Finding the best partner has been made easy with the help of the latest advanced technology. Therefore in this world of advanced technology where everything is available online, matrimonial portal development has become a trend in the online platform. Our matrimonial portal gives solutions to all castes, communities and religions. Moreover, we generate a comprehensive matrimonial portal for grooms and bride or marriage specialists to involve our knowledge and expertise in the matrimonial portal.
Matrimonial portals are India's fast-growing industry. In the modern world, people are more active, and they make friends through social channels like Facebook, Instagram, etc. However, in this technological world, all things are available online then how marriage can stay at the back. These days people do not have time for their busy life. So, they find their life partner at online matrimonial portals. These matrimonial portals have removed the roles of agents and give all the necessary information about the match parents of respective parties are looking for.
Webplanex Infotech is a matrimonial portal development company building top tier matrimonial portals that create the best results for your websites. We feel special to share that we have effectively planned and developed various matrimonial portals.
Benefits of matrimony portal development
There are many advantages related to the matrimony portal development, but we will highly focus on the most important ones. No ifs and or buts, these portals have reduced the burden. Finding the right match for a person as they accumulated many profiles on their site gives you a better option.
However, there is a simple and easy step in the matrimony portal. The first thing is that registration is necessary for every portal. Registration into the portal is relatively easy as users can generate a profile of their own. But after registration of the profile, users can go through all related matching profiles. Moreover, here we will discuss some benefits involved in creating a matrimony portal are,
Users can select their life partner on any criteria like religion, caste, city, or more.
Best source for marketing and advertising
The uploaded profiles get total security and privacy
The tremendous ascent in the commitment of the clients can be accomplished.
Features of matrimony portal development
The success of your matrimonial portal development is highly dependent upon the features you offer. First, however, it must be for you to provide the best secure and convenient platform for users to find their perfect matches. Also, a powerful matrimony portal with the best features is a success factor in increasing user engagement. There are various matrimonial portals like Bharatmatrimony.com, Shaddi.com, jeevansathi.com etc. In addition, you can take the help of a matrimonial portal development company or some developers to advance application functionalities.
There are many features that an ideal matrimony portal development must possess to be reliable amongst the users. However, we have all the necessary basic features in our matrimonial portals. Thus plan to build a portal with features that engage users.
Features of matrimonial portal user panel
Login/Register
Verification of profile by contact details or email ID
Create the best possible profile
Choose preferences for partners
Upload your picture
Add Horoscope
Add personal, educational and other additional information
Browse profile with advanced search
Send requests to other users
Add any users in favourite list
View profile detail of the selected user
Download horoscope
Request photo and horoscope of any contact user
Chat with contact users
Give best packages of paid membership
Multiple payment modules
Save search
Customer support
Features of matrimonial portal users panel
Notification
List Item Text
Manage invites
Dashboards
Customer profile verification
Manage customers
Manage promotions
Email and SMS Marketing
CMS integration
Manage rewards
CRM integration
Payment Gateway integration
Manage profile of customers
Reporting & analytics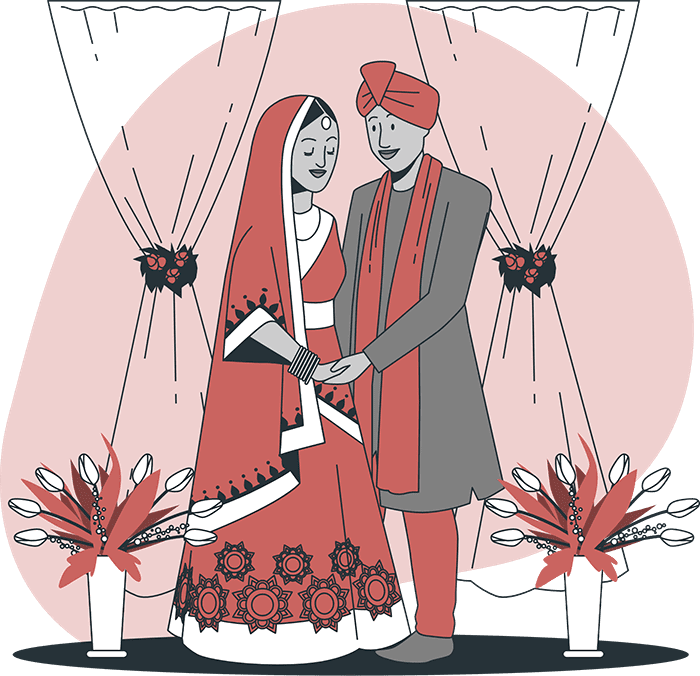 The main features in a matrimonial portal
User Signup/ Login – Users get to register and generate a profile for themselves for better results. They have to register with and fill in the personal details in the asked portal. Users can set up their accounts by typing an email address, name, contact details, and other login credentials. Here, there are options where login integrated with social media sites.
Profile verification – Important features needed for the user's identification. The profile verification is completed with the help of a mobile number or email.
Search Profile – However, this feature permits users to search for the prospects as per the likings as interest, like their location, occupation, community, etc.
Transfer your feature – This is also one of the best features that permit your users to add or transfer their features.
Add Horoscope – With these features, the user can match the Kundli with their interesting profile. Many users believe in the matching of Kundli, some not. However, if it means a lot to them, it must have these features.
Save favourite – Using these features, your app users will save the profile of the prospects interested in the portal. Then, however, they can easily visit the next time they open the portal.
Pin favorite – While moving through various profiles in the app, the users can also pin a particular profile to go through it later in a detailed manner.
Also good to read : – doctor prescription app development advanced features and cost
Push notification – Users can easily update with various new features, discounts, and rewards. Suppose any new users or profile of their interest is updated in the app.
Chat with contacts – The involvement of chat API is crucial in a matrimonial portal development as it permits users to chat with other users. However, it is easier for people to initiate communication via chat as they find it convenient.
Social sharing – This is one of the essential features in the modern era. The features help users check the social profile of the interested person to know them better. It also helps them to check other person's daily activities.
Rating and Reviews – Having review and rating features permits your audience to find all about your app. It is also vital to have such a platform where the app users can share their experience with our services.
Multiple payment modes – This feature allows app users to make easy payments by integrating various payment modes. The various payment methods like a credit card, debit card, etc., offer various other multi-currency. However, this could help people worldwide make payments quickly if they are looking at the portal's premium features.
Information Security – Every website or software has this data security feature. However, it secures the user's information and details and protects the customer data.
How much does it cost for matrimonial portal development?
When considering the cost of matrimonial portal development, various factors can decide the final amount. However, Developing the portal is time-consuming. It will not be over within 15 days or more it takes time. However, various steps are included in portal development. They are as follows
Development platform
Features and functionalities
Designing
Coding
Testing
Payment Integration
The Matrimonial portal development cost will also depend upon on the locations of the developers chosen by you. One of the factors that majorly affects the cost of development is the physical location of app development companies and app developers. Anyone can hire app developers on an hourly basis also. However, the hourly rate of app developers starts from $20-$30. So the development cost of a matrimonial application for a single platform may vary somewhere between $200-$300. Of course, if anyone chooses more advanced features, the cost may go up than this estimation. So not wait, contact Webplanex Infotech.
Also good to read : – Dating app development key features and cost
Wrapping up
In conclusion, there are many online portals available globally, and matrimonial portal development is also a top priority basis. However, anyone should look to invest in developing. Here, the full features, benefits, and costs are discussed, and today, people find the easy way. Moreover, people are looking to tie-knots in this period, keeping social distance precautions in mind. So, it is a better and best way matrimonial portal knocking at their door. If you want a cost-effective and remarkable solution, you can get in touch with the leading mobile app development company, Webplanex Infotech.
FAQ
List the various ways to promote matrimonial portal development?
There are various ways to promote any website portal. However, you can easily promote matrimonial portal development with the help of Google SEO, Facebook marketing, Instagram marketing and more.
What does it cost to make a matrimonial portal?
There is no exact cost of any website development. However, there are hundreds of features on the matrimony website, and the price of matrimonial portal development relies on features and functionality.