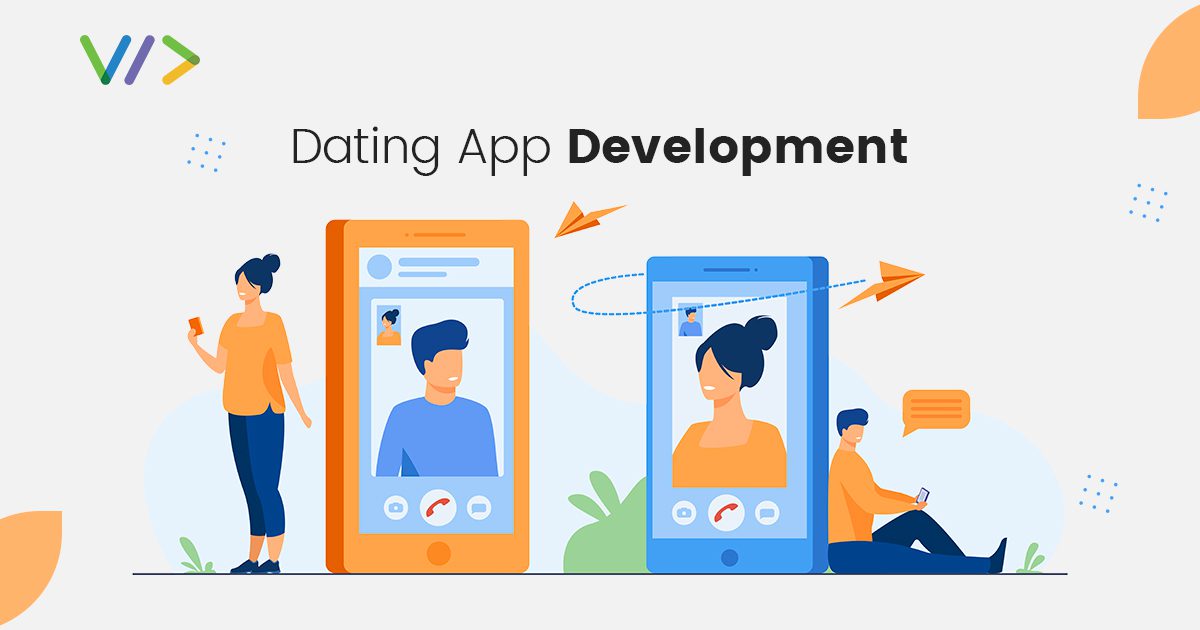 Today Matchmaking, online dating, meeting with friends has become a big industry that has displayed strong growth over the past years. Dating website development is also unlimited. Currently, mobile dating apps are great to hit among users. Back in the days when individuals were meeting in school, garden, or different spots. However, meeting and dating online have been considered in the current period. At the same time, there are many dating portal developments available in the market. If you do not know the app, you have landed in the proper place.
Dating portal development is also rapidly growing, and various users play a key part in this flow. Modern-era mobile app development has opened new opportunities for dating online. In this blog, we will talk about the unique features of the dating portal development. Thus, the working of the dating mobile app development, etc., is discussed below. The dating portal gives many benefits like saving time, convenience to busy people, etc.
Webplanex InfotTech offers dating app design and development services for startups and businesses. In short, with many years of experience, the mobile app development company has already helped many clients worldwide—Webplanex Infotech most renowned dating application development company known to develop Android and iOS dating applications. Take benefit from our created rich custom dating application solutions that individuals meet with their ideal pairs. Similarly, hiring app developers will benefit from monetizing your dating app idea and transforming it into a reality.
Working on dating app development
To begin with how the working of the app is done. However, people are very eager to know about dating app development. How an online dating app works is a website or app. Several questions come to mind. In the first place, you need to understand that it is a website or an application. Around us, we see that 80% of users have smartphones and prefer to download apps for a specific purpose. Many dating apps are available, including Tinder, Badoo, Happn, etc.
The dating app is a high-end dating service that helps bring people together on a match on mutual interest. It includes age, gender, location, etc. Firstly, the dating app permits users to explore profile descriptions. But once a match has been made to view photos. In addition, the users can do chatting with each other and make in-app voice or video calls. Hence, Various matching techniques or algorithms work behind the backend to provide the best experience to the respective users.
Also Good to Read  :  – Movers and packers application development
Benefits of dating portal development
To Begin with several benefits of the Dating portal development in business and use. Firstly, 50% of the work is done, and the rest is app development, testing, etc. Quality is the main thing in application development. The users use all benefits. Moreover, users will not enjoy it unless and until the app lacks quality. So, here we will discuss the following benefits of dating app development.
Save Time – The dating app helps you find companions in a few seconds. It saves time and money. However, there is no need to travel from one place to another. The dating mobile app's chances to find compatible people increase significantly. Hence it also allows you to text anyone and video/audio call.
Best for Busy people – Nowadays, people are busy with their lives not meeting the person. Sometimes many people feel alone because they work a lot and do not have time to create new relationships offline. In addition, these mobile app helps users meet partners and easily communicate with each other.
Ability to interact with Proper People – The users have to register where the complete details of the personal profile are added. One can write to the other users in a dating service unless they get mutual likes. After that, People can communicate with the matches only.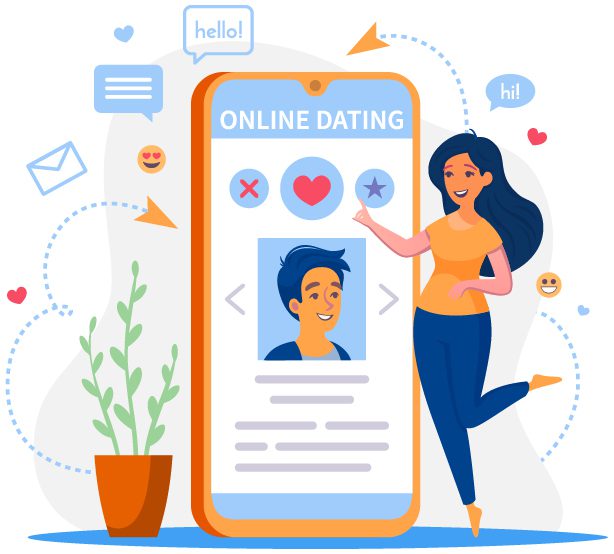 Common features for dating portal development
Here are some of the standard features for dating app development. Are, you can choose the most important ones for your dating app.
Profile Verification – You should be aware that your mobile dating app has features of profile verification. Users asked to upload identification proof before searching and connecting to other profiles. These make the app trustworthy for everyone who needs to experience online dating. Profile verification is done with the help of social media account.
Push notification – Push notification plays an essential role in the mobile application. Push interactive notification way of delivering short notes of information to the users. For example, the Dating mobile application use push notifications to give information when someone shows interest in your profile.
Gamification – Gamification is a new role in the mobile application. By gamifying a dating app, you can boost your user base. In addition, it helps to increase engagement. Users can take part in various competitions and earn scores or points. To send and receive match requests, apps give the option to swipe and wink.Also good to read : – milk delivery app development features and cost
Advanced search – One of the best features for dating mobile applications. Users can search for a partner; everyone has their own preferences. The users can search for people through age, gender, religion, cast, etc. Therefore, it is necessary to have advanced search features. Dating applications use various search algorithms as per their feature and offerings.
Message and Video chat – Its common features include a message and video chat in every app now. In-app at the time, any two profiles look a perfect match. They directly move to the conversation through message. Dating portal need to subscribe for premium versions, and few do not. It highly depends upon the business model and particular dating app follows.With direct messages, one another feature is video chat. Video chat is not available in many dating apps. There are various reasons for not including video chat on their platforms. Video chat is best for various users.
Social login – Most of all applications allow these best features. Users can utilise their social media accounts to sign up with mobile dating applications. Some dating applications allow integration with Instagram, Facebook, Gmail, etc.
General Features for Mobile Dating portal Development Admin Panel
First, the thing it is good and also necessary to know the features available for the mobile app admin level. Admin changes and handle the whole application. The features are as below.
Login Admin dashboard
Manage user profile
Push notification alerts
Locations based matching
Manage Reward point, bonus
Payment management
Content management
Track Revenue
Features for Dating Mobile portal development User Panel
Push notification
Multiple languages
Subscription
Chat and meet requests
Verification of profile via email and phone number
Upload profile picture
Advanced search
Manage profile privacy
Why choose webplanex infotech for dating portal development
At Webplanex Infotech, we have talented dating app developers who have great experience creating custom and ready-made dating apps.
Experience – Highly qualified professional dating app developers have years of experience in creating dating for iOS and Android Users. Having expertise and rich knowledge in giving various dating app development services.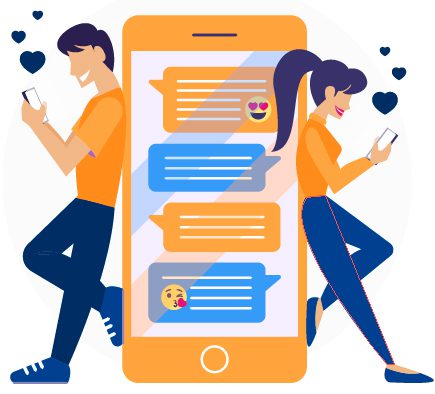 On-time Delivery

 – Webplanex Infortech expert team works dedicatedly on various projects. Thus, the team can convey the project at the appropriate time. For instance, launching a dating app in the market at the appropriate time exactly when the client needs it most.

Security – Security is the main part of every dating app solution. Web Planex infotech provides you best security for payment modes with full privacy settings. Then, it too says that it helps you from spammers and different exercises of each sort associated with it.
Best custom design – Expert designers create the best design, users get easily attracted to and delight the dating app. Moreover, this natural and striking dating application plans that clients can't avoid using the application.
Effective communication – Continuously, all clients are highly worried about the project, how much it finished, have it has started or not several questions. Our application developers' professional team member always keeps you updated. In this case, we provide you with a project manager who will be a mediator between you and our developer team.
How much does it cost to develop a dating portal?
The numerous factors consider determining the cost to develop a dating app. It's a huge app that requires a lot of integration. Calculating the cost make a dating app is undoubted. The cost of developing a dating portal app considers many factors. In addition to that total cost for developing a dating app like Tinder needs to consider some points.
Types of apps you choose
Basic Design
Platforms
Features and infrastructure
Number of pages
Moreover, there are various apps available for dating apps. The average cost of making an app depends upon the type of app you want to build. Any app needs typically many hours or more to develop. However, you can hire app developers from Webplanex infotech hourly, weekly, or monthly. According to the client's requirements, you can hire app developers. The hourly rate to develop an app start from $20-$30. Creating an app also requires too many times and steps to follow. Mobile App adds designing, planning, coding, testing, etc., and various features demanded by the clients. The estimated dating portal development cost will be around $10,000 to $25,000. It's not an exact cost as it can differ based upon various factors.
Wrapping up
In conclusion, online dating portals are full of the boom as people find an easier way to install and connect. However, the days are gone when all people met together in one place. One thing is necessary for the dating app strong internet to connect. As time passes, mobile dating applications are becoming more trustworthy. As a result, we discuss the various features above, and the app is beneficial for your business.
If you are looking forward to building a dating application, let's target your audience. However, Webplanex Infotech holds the best expertise in mobile app development. Moreover, if you want to hire the best app developers for your project, reach us via call or email:inquiry@webplanex.com.
FAQ
How is dating portal development beneficial to make money?
However, Dating portal development is the best choice to make high revenue. Three types of subscriptions help make money in dating apps. 1. Paid subscription 2. VIP membership 3. Advertising
How much does it cost to develop a dating app?
The cost highly depends upon various factors the client chooses from. Moreover, the hourly rate to hire the best app developer start from $20-$30. But the overall estimated cost for dating app development would be around $15000-$20,000. The estimated cost is not perfect; the cost depends highly on the client's requirements.