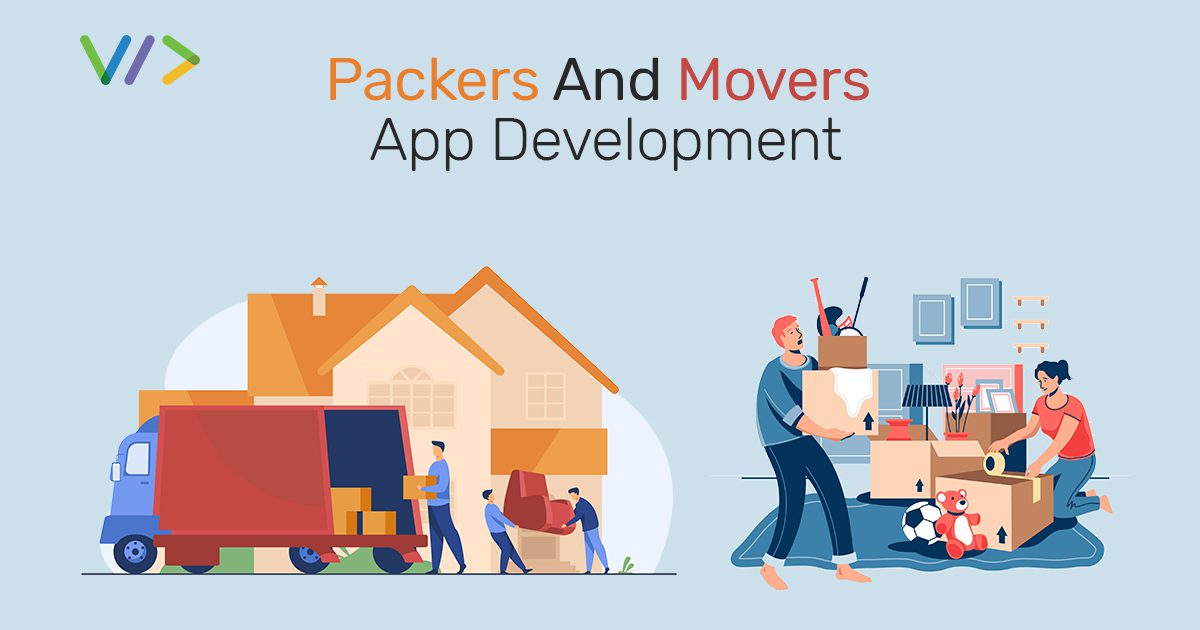 Packers and Movers App Development
Know More About The Features And Cost Of Packers And Movers App Development
If any people need to shift their house or warehouse, there are a lot of stock to move from one place to another. However, at that time, packers and movers come to light. It is essential to have a packers and movers app development for this all support. If yes, it is also necessary to know about the app development cost. The below scenario gives the whole idea about packers and movers mobile app development. Presently, the packers and movers app development is booming.
The packers and movers app's main thing is to take care of shifting activities about goods, heavy equipment, etc. Making shifting from one place to another should be easy and hassle-free. These apps meet all the requirements of transportation as well as logistics services. It takes care of all necessary things like heavy electronic items goods safely at your doorsteps. Thus, when packers and movers app development comes to the point, various things are required.
This article will discuss all parts of packers and movers app development for upgrading your business usefulness.  However, we will discuss the latest app development costs associated with this' app.
Packers and Movers mobile app services you can provide
When anyone hires a movers and packers app development professional team, there are some essential services available in your app.
Here's a list of services you can avail yourself of using the mobile app.
Office Shifting Services

 Movers and packers companies provide the best expert office relocation services. The company takes care of all office-related products including PC, processors, furniture etc. Moreover, these all thing is highly in demand take not only the responsibility of good but manage all other activities.

Home Relocation Moving home is a very troubling process. On the other hand lots of things that require care for a home relocation. It contains everything like books, clothes, furniture, and various machinery needed to handle most properly.
Good and Transport services There is various heavy equipment to transfer from one place to another. All heavy items such as cars, cranes, heavy load machinery etc., can quickly relocate. These all goods are shifted utilizing a few finger clicks on packers and movers mobile apps.
Webplanex application development company with their expert team building all kinds of on-demand apps. This makes shifting of items quickly in the same city or outside other cities.
Features Of Packers And Movers App Development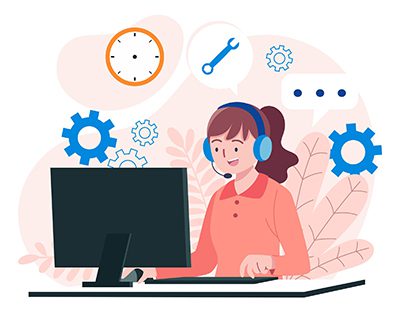 Admin Panel : Packers And Movers App Development
The admin panel must also include the following features.
Dashboard

 Here, the first part of the admin panel is Dashboard. The Admin manages all the activities, orders, and panels associated with the users, driver, agency, etc. It can look at all the updates within the stipulated time.



Driver management The whole app handling is done by Admin. The Admin can manage the driver and choose one from the schedules. The Admin can view which driver is on-duty or not on duty so that they can assign them orders.
Add/Edit/ Remove Block Driver

  In short Admin manages everything. Admin manages the driver according to their behaviour and time for accomplishing orders. The driver can be added, removed or blocked as per the requirement.

Manage Users/customer The Admin can track all the records of the users. Moreover, admin can see the order placed pending orders associated with the app.
Vehicle Management All vehicle management is done by the Admin. The activities include distance covered, average fuel consumption, the performance of the fleet etc. The admin manages all the required information of the vehicle.
Payment Management All the payment process done by users in the packers and movers app managed by the Admin. Other COD options can be tracked and managed.
Users Panel : Packers And Movers App
Login/Sign in In any app, after downloading, the first step is Login/sign in. The first steps are where users enter all necessary information like name, age etc. Any user can also log in with their email account or social media platforms.
View/Edit Profile Sometimes, the users need to change their profile also; this feature is beneficial. Anytime they can update any information regarding profile or other privacy settings. The packers and movers app development team affirms you face no issue working with the profile.
Request for Survey After completing the sign-in process, users can plan out the survey before actually moving.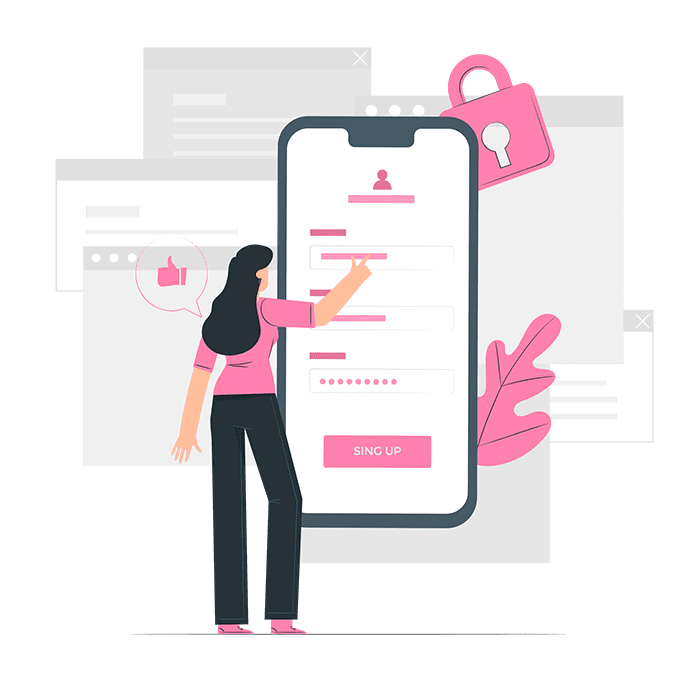 Get Notification Users to get the notification after all status of the assigned driver, arrival time. This keeps users about all the latest deals and offers via the notification feature.
Driver Information Users can also look the profile of the driver and can track their location along with the vehicle details. Packers and movers app development affirm that the drivers can use this application and directly connect to service providers.
Real-time Location For the users, satisfaction location setting plays an important role. Users would have to give the pick-up and drop location. However, the driver would be able to track their transport in real-time.
View order history Once the order is placed in the packers and movers mobile app. Then the whole order history, the goods keeping track, the items moved into the desired destination.
Payment method After the whole process completed now, it's time for the payment. However, the users can make payments online with a credit/ debit card or other internet banking.
Review and Rating to Drivers Users can also give the reviews and ratings of the app for service. Moreover, it is related to the whole driver behaviour, agency services etc.; all need to be rated.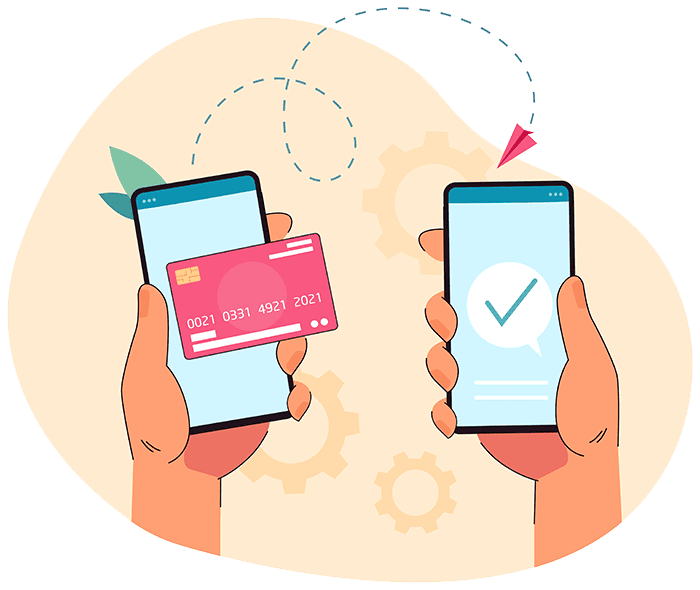 Driver Panel : Packers And Movers App Development
Sign Up/ Login For users, it's necessary to have to sign up/login, and the driver has to sign up. The drivers can log in with their email account or other social network platforms.
View/ Edit Profile The driver can edit and view their profile at their convenience. They can update anything related to work, vehicle details etc.
Payment History Driver can receive the payment from the users once the whole order is placed.
Some Advanced Features Of Packers And Movers Mobile Application Development
Push Notifications Firstly, these are an essential part of mobile apps. The notifications are necessary alerts related to the whole process like order, completed requests etc.
Good Insurance The goods insurance should be there when goods shipped from one place to another. A third-party app is integrated into the system, allowing service provider to view the list of all goods being moved. Damages covered under good insurance include general liabilities, damage during transportation etc.
Marketing tools Marketing tools in this app helps to improve the marketing efforts by running various marketing campaigns. Email, SMS, the call is added to the customers informed of special promotions. However, promotions and offers help to increase the visibility of the business.
Billing and Invoice All the necessary goods appropriately delivered at required location are entered into the invoice created online or manually. The whole record, including the weight of goods, time consumed, average distance covered, all records into the billing system. The android app development allows the users to generate an online invoice.
Chatbots Chatbots in app can make it easy for admin to quickly and effectively address various customer queries. It can offer 24×7 support and assistance to users.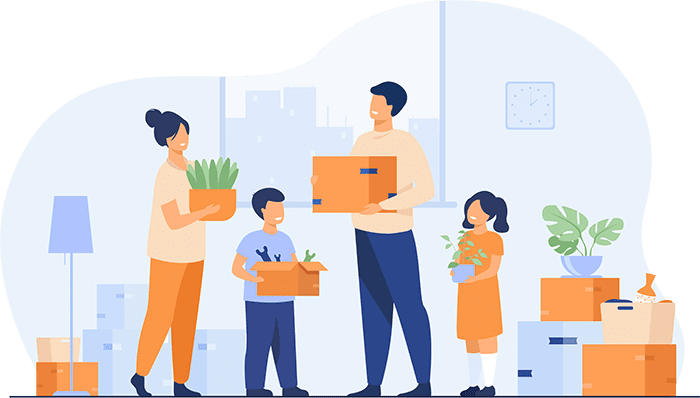 How Much Does It Cost To Develop A Packers And Movers App Development?
Identifying the correct cost of developing an app like the movers and packers app is not easy. It also highly depends upon various factors like the type of app, platforms required, features etc. Packers and movers app development divided into multiple parts, so the cost also depends on the client's requirement. The expert team involved in and time taken in developing an application decide the total cost of an app.
The essential packers and movers app development consist of
Team managers
Coding and backend development team
Designers
Testing team
This is all the essential and required team members for all apps. There is an expert team in which all things take place for every app development, designing, coding, testing, etc. The cost of the app finalizes on the working hours and per hours cost of working. The cost also varies with the mobile app development you hire. However, if you are looking for reliable and affordable app development services. Then collaborate with Webplanex Infotech to get rich features packers and movers app.
However, the average packers and movers mobile app can cost you anywhere between $10,000 to 30,000 for one platform. You can easily find skilled and experienced mobile app designers and developers working at $20-$30 per hour.
It is also good to read: Music Streaming app development working, cost and features
Wrapping Up
In conclusion, building the packers and mover app is a great effort. If you are looking to develop a movers and packers app like uber that meet your business needs. Webplanex Infotech is the best one. Webplanex Infotech is an on-demand app development company. Moreover, it has already designed various mobile apps for various clients around the globe. Need more information about mobile app development.
FAQ
How do the packers and movers app work?
A packers and movers app work depending upon various features. Additionally, it includes a dashboard, work status updating tool etc. In addition, mobile app takes less time, less cost and get other different features.
I want to transport my car? Can I obtain quotes here?
Yes, you can transport a car from one place to another. Movers and packers app development permit various options for that also.
How much it would cost to build the packers and movers mobile app development?
The cost is highly dependent upon various factors. However, anyone can hire mobile app developers on an hourly, monthly, weekly basis. The nominal charges for the hourly basis start from 20 USD.
Can I move my existing business into the app?
The answer to this question is yes, you can. For better efficiency, it is nice to move your existing business into the app. Presently, mobile app development is booming.
Why did anyone choose the packers and movers mobile app?
Packers and movers mobile app provides you best services. It gives quality packing, perfect box, strong customer care etc. It helps to grow the business and beneficial partnership with other related industries.