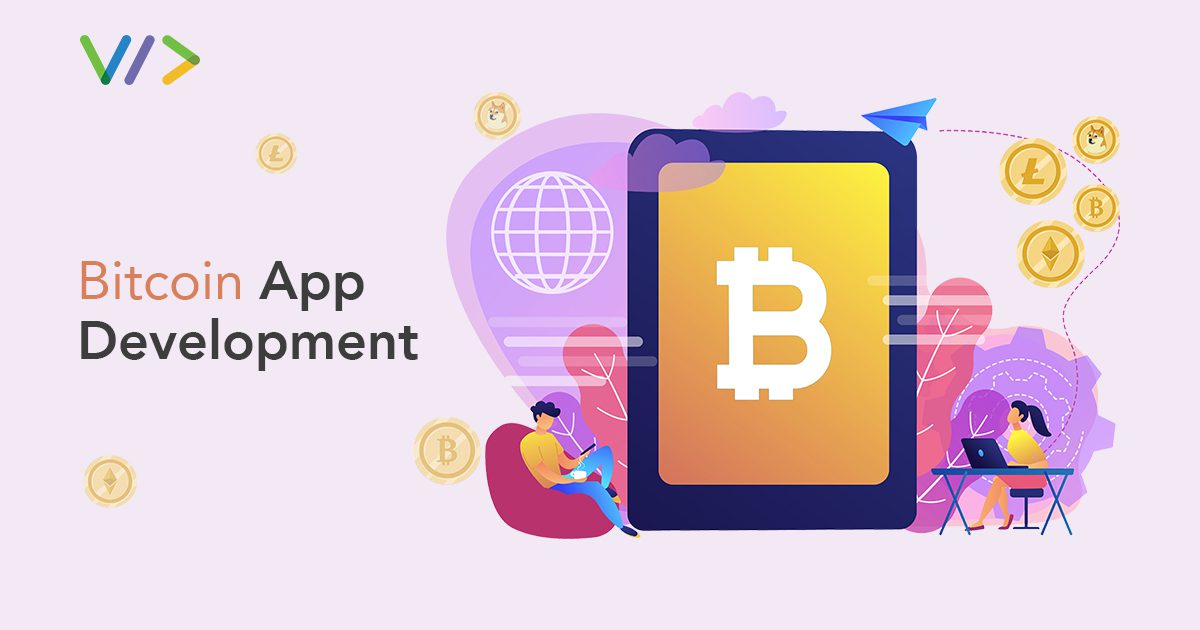 There has been a massive demand for bitcoin app development over the last couple of years. As a result, people conduct peer-to-peer transactions with ease for free or at a very low cost. Bitcoin doesn't occur in the physical form like paper or coin. Bitcoin is not coins or metal but is a form of cryptocurrency. However, there is various ranges of cryptocurrencies is available, including Bitcoin, Ethereum, Litecoin, Cardano, etc. However, it is not easy for a bitcoin application development.
It isn't quite as easy as you think for bitcoin application development. However, it needs to look for the best app development company that will guide the development. The second thing there is plenty of highlights used to trade cryptocurrency like bitcoin.
Webplanex Infotech is the leading bitcoin app developer giving Bitcoin App development, bitcoin wallet development, and bitcoin mobile app development for Android and iPhone. In addition, Webplanex is a master in the field of bitcoin app development. Having hand on experience in creating quality mobile and web applications for various cryptocurrencies like Bitcoin, Ethereum, Litecoin, etc. Currently, people are more excited about cryptocurrency.
Suppose you want to develop a bitcoin app like CoinDCX and expand your business. If yes, then you landed on the right page and had lots of things to know. However, this article, has various features, advantages, meaning, and cost to develop a bitcoin app. So without wasting time, let's dive into the details.
What is bitcoin?
Bitcoin was the first-ever cryptocurrency released to the public in 2009 by Santoshi Nakamoto. It is the world's first decentralized record currency. Bitcoin can be transfer from one digital wallet to another, using only smartphones or computers. However, there are about 6500 various cryptocurrencies in the world.
Below are several reasons why digital currencies and the bitcoin app are on the top now.
Decentralized – No authority can enforce its rules to a cryptocurrency owner. Blockchain frees cryptocurrency from any control.
Low transaction fees – Financial institutions charge the best nominal transaction fees. However, cryptocurrency transition expenses are moderately small.
Quick and unlimited transaction – The user doesn't wait for several days until the money is fully available in the recipient account.
Transparency and anonymity – The cryptocurrency address is not freely addressed; no one will know the sender and the recipient.
Also good to read: – Food delivery app development features and cost
What is a cryptocurrency?
Cryptocurrencies are decentralized digital money based on the blockchain. However, there is no central authority that manages and maintains the values of a cryptocurrency. Blockchain technologies are major to cryptocurrencies as they permit transactions to be processed don't have a central authority, payment processor, or any company owner.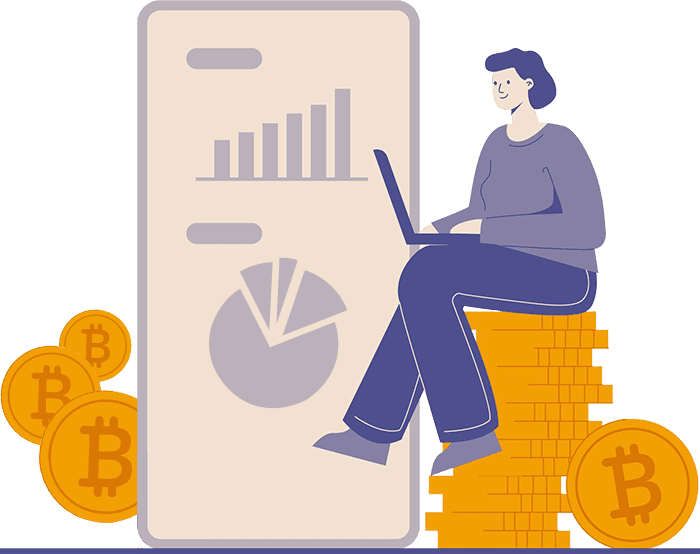 What are the advantages of creating a bitcoin app?
The most significant advantage of utilizing bitcoin and blockchain technology is decentralizing the financial framework.
Application proprietors and clients deal with the database.
Centralized control is absent. There is less possibility of hacking into the frameworks. Application owners also get security patches through this.
Creating a bitcoin app is a greater business; however, all investors have a mobile-centric approach.
One more advantage of the bitcoin application is money exchange features that permit clients to trade cash while roaming.
Bitcoin payments are becoming more widely used amongst large organizations and in sectors of education, restaurant billing, etc.
Features of bitcoin cryptocurrency mobile app
Building a bitcoin mobile app is a piece of cake, but many things matter whenever you prepare for any type of financial app.
There are various features to create a bitcoin application.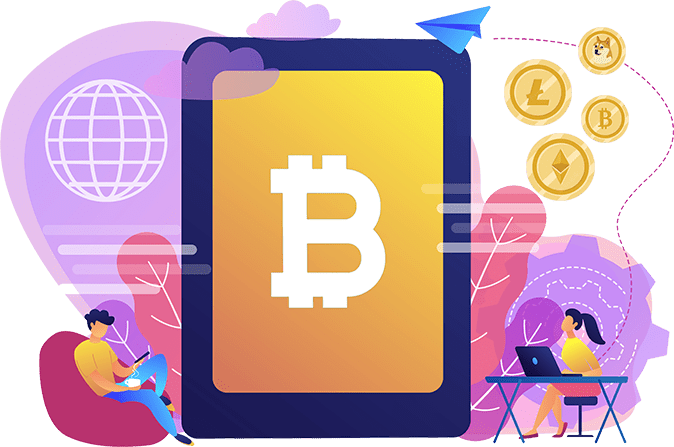 Permit a simple method to the login process and permit login through their social media account or email.
Second, allow clients to see market patterns progressively
Give actual data with filtering and shortening of coins.
Cryptocurrency exchange should give the proper and actual value of cryptocurrencies.
Allow users to see the actual value of bitcoin and various other cryptocurrencies.
Allow the search option to select at least 500+ cryptocurrencies.
Some advanced features Bitcoin application developers must work on at the time of app development.
Cryptocurrency market surveillance features to educate users on the suitable investment.

Push notification is a critical feature for cryptocurrency/bitcoin app development.

Permit users to transfer currencies fastly and easily.
Quick and safe application for reliable factors.
Build custom and user-friendly application
Allow multilingual support also.
Attractive and excellent design for the mobile application
Also good to read: – Online shopping app development features, cost and advantages.
More features of bitcoin app development
Features of users side
Users registration
Account management
Filtered search
Trading engine
Buy/sell bitcoin
Check status
Push notifications
Features of Admin side
Users management
Accept pin reset request
Transaction management
Withdrawal and deposits management
User wallet management
Setting modification
Languages to consider for blockchain development?
A few years ago, cryptocurrency development had become powerful and highly in demand. However, their are various languages are used like Java, Python, Javascript, C#, etc. As a result, the bitcoin application is widely used. In addition, there are various platform mobile frameworks like a flutter, React Native that permits app development for iOS and Android phones.
Also good to read : – Laundry app development features, working, and cost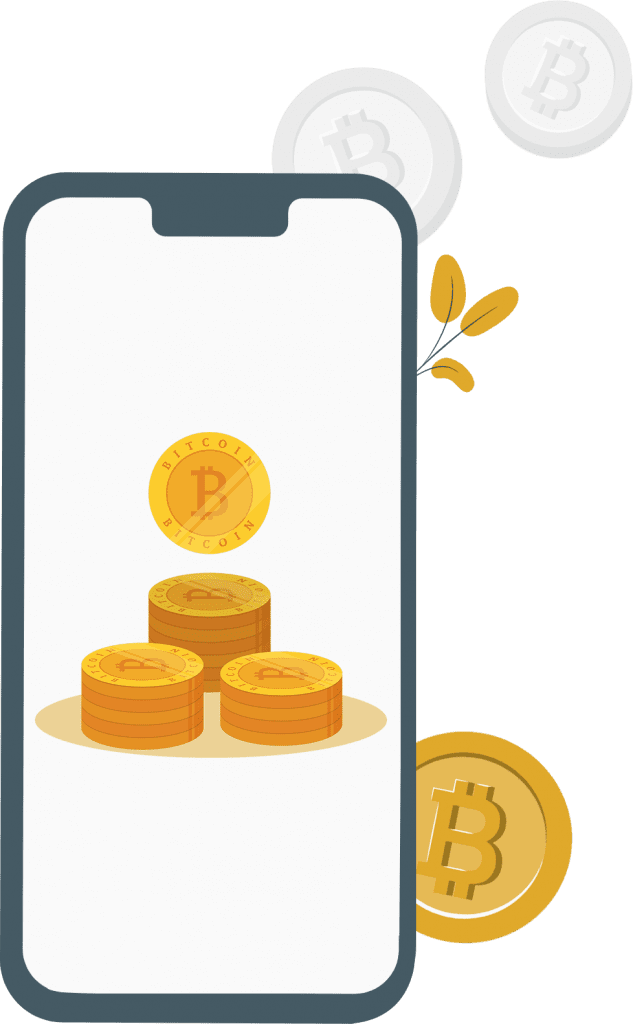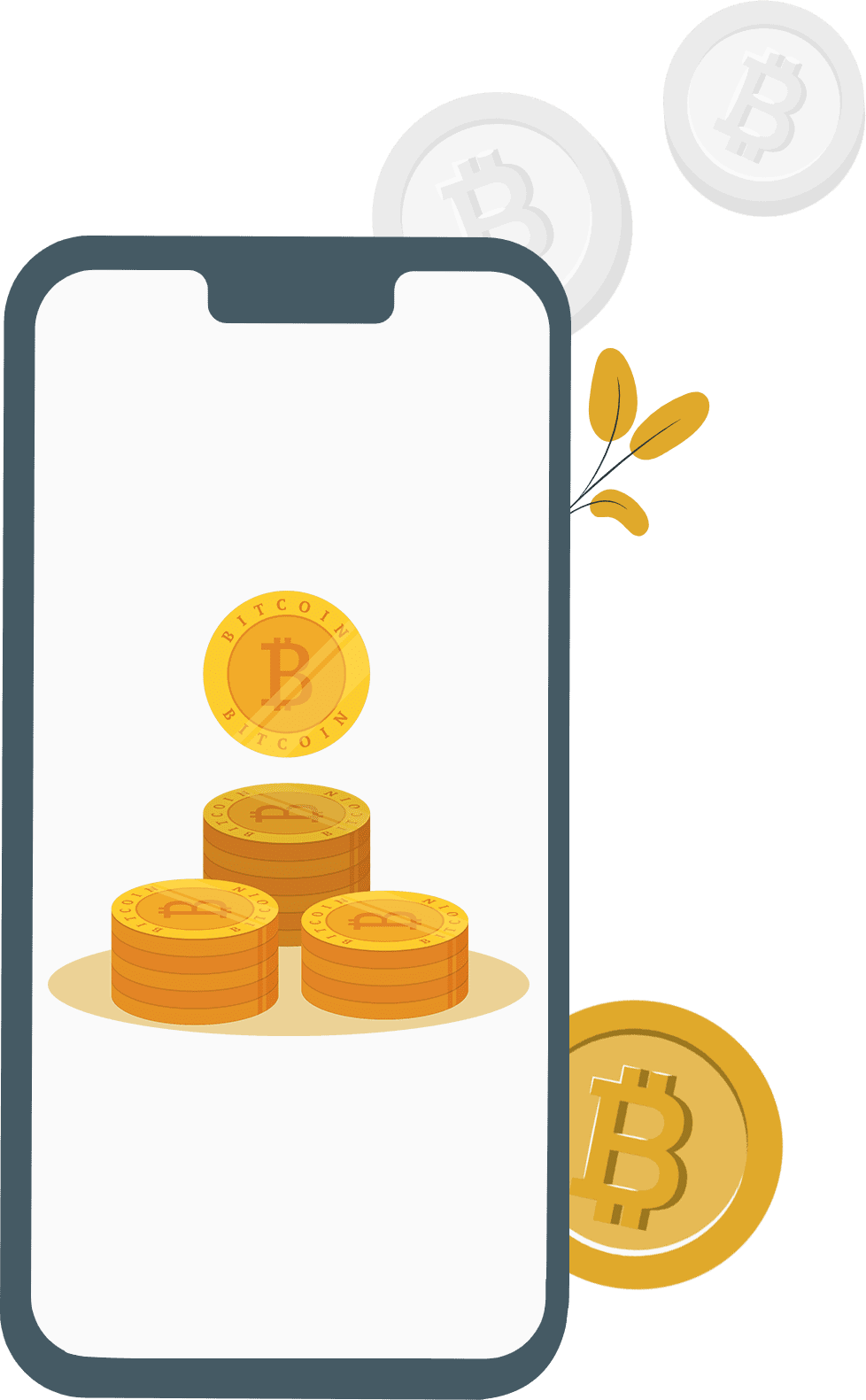 Reason for hiring webplanex infotech for bitcoin app development
If you need to develop a cryptocurrency solution Webplanex Infortech is ready to help you. Very happy to help you with the best quality cryptocurrency app development application and other customized applications per the client's demands. However, you want to create a simple bitcoin wallet or wanted to support other cryptocurrencies. Webplanex infotech is always to help you. Our expert team of skilled developers has years of experience working with bitcoin app development to create safe and reliable apps.
Security
Technical expertise
Quick Response
Unique bitcoin application development
Cost for developing bitcoin app development
Developers usually do not specify any proper app development cost; it's unknown. The cost of developing a cryptocurrency app can depend on factors like technology choose features that you need to add to the app. However, we give you an idea about every aspect of bitcoin app development. Now, if you came to the estimation of bitcoin app development, some factors must be considered. There is a list of features, the location you choose, the Experience team, etc. Based on the various elements, we can guess the cost to develop a crypto app like CoinDCX.
However, if you are looking for mobile application development that works on both Android and iOS, then the cost will be high. In these cases, it is better to contact a professional mobile application development company so that they provide an accurate price.
Wrapping up
In this blog, However, you get the proper knowledge about the features and cost of developing a bitcoin app. Hope your doubt is clear now by going through this blog and receiving an excellent guide to develop an app. However, you can hire the best mobile app development company that helps you create the bitcoin application development with good all services.
FAQ
What app can you buy bitcoin?
Moreover, various types of apps are available in the market to buy bitcoin, like Coinbase, CoinDCX, WazirX, etc.
How to develop a bitcoin wallet app?
Developing a bitcoin wallet app requires highly expert developers. If you do not have developers with the required expertise, then contact Webplanex Team to get them.
Is Bitcoin a cryptocurrency?
Yes, bitcoin is the first highly used cryptocurrency, while digital money is just another way of saying it.
What is BTC?
BTC is a short-form for Bitcoin.