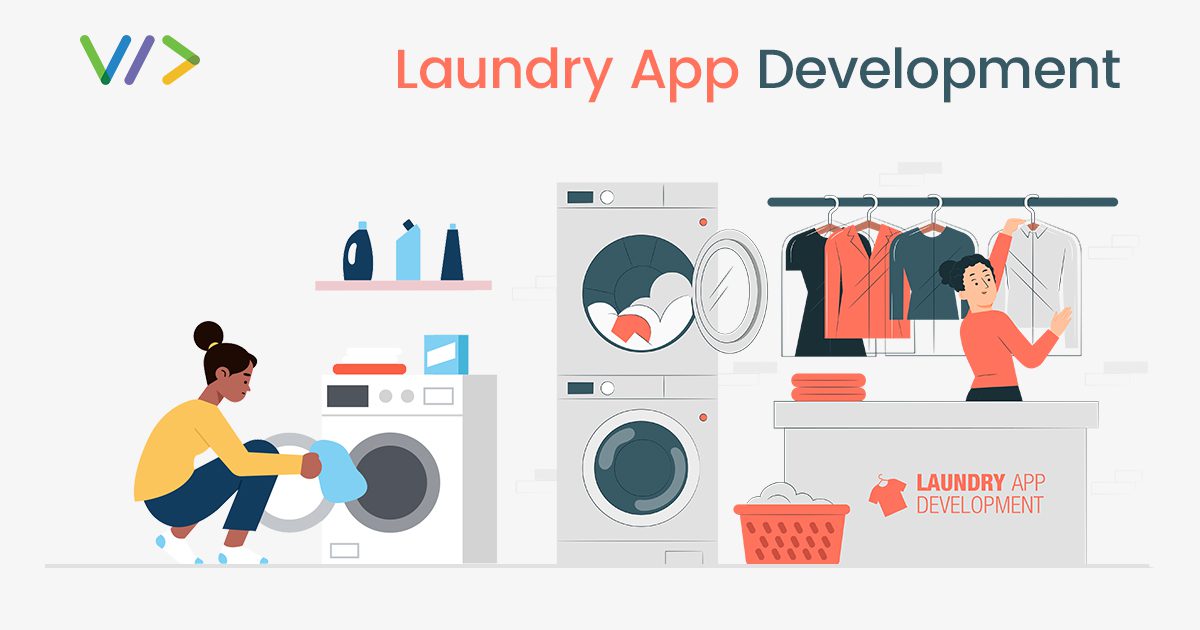 In the digital world, people have all things very fast. As a result, people don't have time for some daily housework, and it looks like the worst task. Therefore, it is increasingly important to develop laundry applications to make life easier and reduce time. Yes, you hear the correct laundry app development is highly in demand. Like the on-laundry application, App has created new, more relaxed environments.
Laundry can be frustrating, even for a laundry enthusiast. Moreover, it is very time-consuming, and many more can go wrong. Therefore, every industry needs to stay relevant and meet the market demand. Very much like food delivery apps, plumber app development has become successful. Additionally, the Laundry app is also on the same track. Therefore, laundry apps are also the same way. For example, all are using online grocery shopping, booking cabs, etc. The next-gen is always looking for a solution that makes their lives easier and simpler. The addition of best one more app to the list is laundry app development. This app offers a complete washing and dry cleaning chain to select your detergent. In addition, the app also permits different types of cleaning systems from easy booking, pickup, and doorstep laundry delivery.
You may want to start an online laundry business that partners with laundry services instead of having an on-site laundry business. A laundry app can assist you with holding existing clients, drawing in new ones, and altogether support your business. Laundry apps arrange a win-win situation for both customers as well as businesses. If you make a mark in laundry apps, you have simply to take care of unique features, the flow of work, etc. Once it's established, you are good to go and ready for a long haul in the market.
Also good to read: – food delivery app development features and cost.
We are a professional laundry app development company providing custom and readymade mobile app services worldwide. With advanced features, we offer a comprehensive and powerful laundry app solution. To do so, we provide support and are fully responsive and easy to use. This app saves the customer from the hassle of handling laundry regularly.
From this blog, you will learn a list of things given below.
How on-demand laundry apps work.
Features of the app to include
How much does it cost to develop a laundry app?
Understand how on-demand laundry app work
The design of the laundry app development is very easy. However, the laundry app development can be either iOS or Android devices. Therefore, the working step for laundry app development is as follows.
The app users first have to download the app, and then registration is required to login into the laundry app.
After registration, the second step is to search best laundry services nearby location.
Now users can schedule the date/time to pick up their clothes.
The delivery person collect all their clothes in one place.
Some due to some inconvenience the service provider reject the orders given by the customers.
Moreover, some service providers will take the clothes to the laundry center to clean and iron them properly.
All clothes counted and wrapped properly before delivering them to the owner.
After that, the customer makes a payment by utilizing various payment gateway.
The customer gives review/feedback on how laundry services have been provided.
When anyone develops a laundry app, four main panels are Admin, Customer, laundry service, and delivery man. Just like other apps, there are many benefits to the laundry app.
Features of laundry application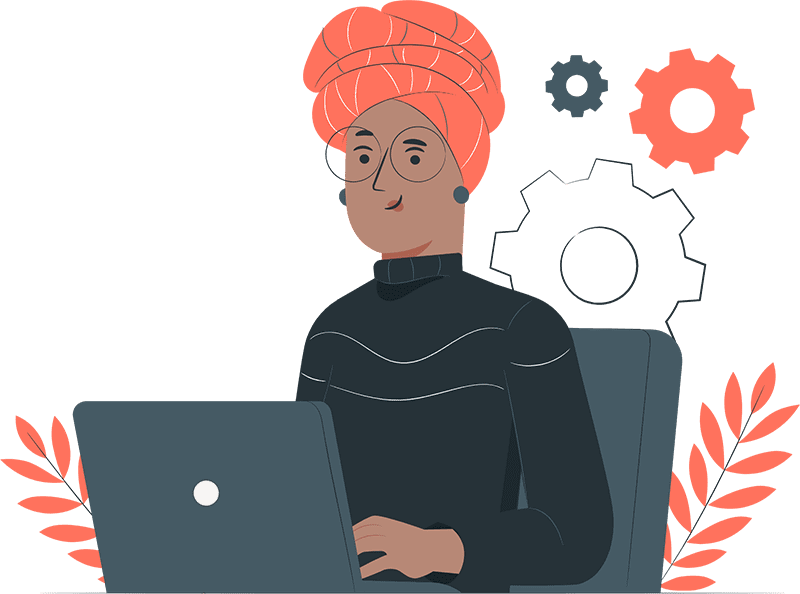 Admin panel
The main server controls both customers and delivery man panels. The main purpose of admin is to handle the whole database of the app. However, admin plays a vital role and has many features as below.
Dashboard – Admin can access the data of delivery man and customers. The admin plays an important role. However, the admin gets to look at all the data related to delivery reports, orders pending, etc.
Analytics and reports – Analytics is a main aspect of the admin side app. It will provide real-time statics and permit you to monitor delivery personnel weekly, monthly, or annual. It is also helpful for any owner to know its overall performance.
Manage various categories – There are various categories mentioned in the app. Sometimes, you need to add/delete/ edit categories. These features are highly useful.
Customer management – The admin will manage all customers associated with the app. The customers should also record the reported service provided to check if they are working well or not. However, this helps for further action if needed.
Manage orders – This feature lets the admin record all customer orders. However, the admin assigns this task to the delivery man if one delivery rejects them.
Payment management – Admin manages all payments occurring on the platform.
Manage laundries – The same as drivers and administrators approach the clothing data. The admin can send any message to any laundry to convey something.
Customer panel
Joins customer data and is where customers can demand laundry services. The basic features this panel requires are :
Log in/ Sign up – After the app download process, the first step for customers is to log in. The customers can register easily and log in. The customer has to fill in the necessary information asked in the app. However, it also permits customers to log in through their email or social media accounts.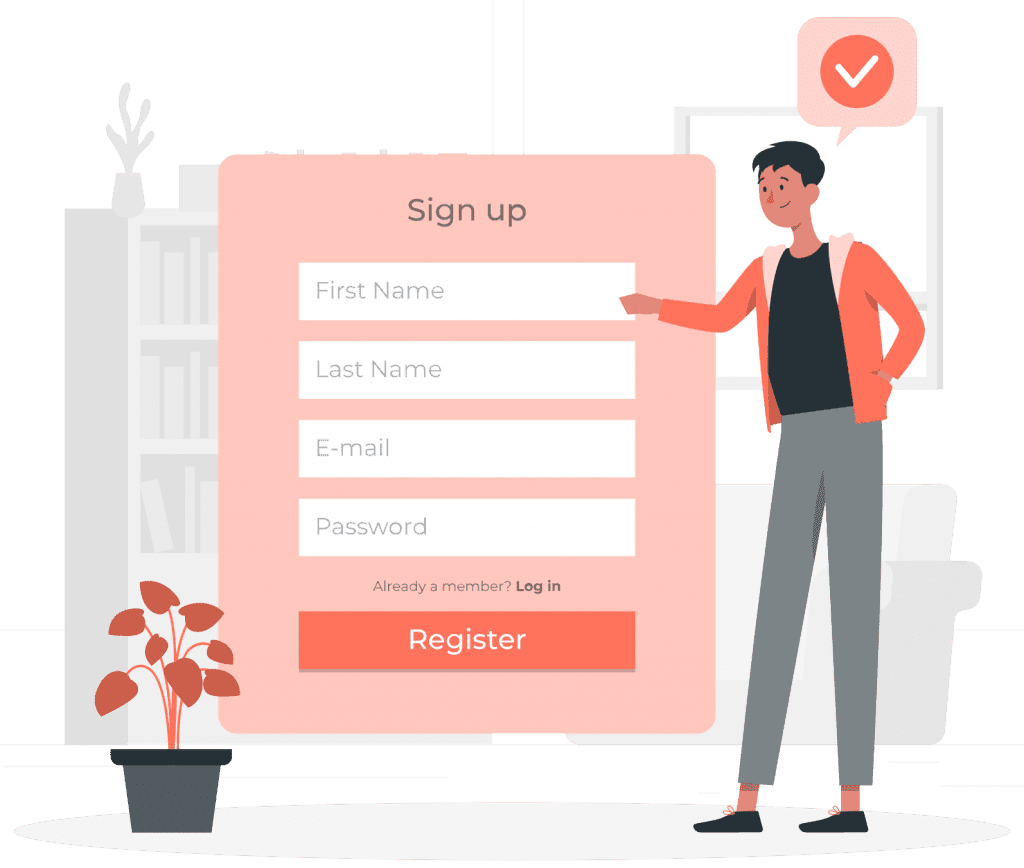 Location-based search – Second step, customers can search any laundry services nearby location. Only they are just required to enter the name of the laundry and find if the laundry is available or not. However, much helpful for the users to
Schedule pick up and delivery time – Customers choose the time, day, and address for pick up and delivery of their clothes. Nevertheless, this feature allows customers to choose pickup and delivery methods.
Track Delivery man – This helps track the delivery man coming to pick up or deliver the clothes to the customers.
Past order History – The customers can check/keep track of every order they make. In addition, however, they can see the charges, number, service type, and more. These features also help to look at the past order history.
Pricing and Multiple payments – These features allow the customer to calculate the service cost. They can know how much they'll pay, however. In addition, customers have multiple options for online payments using credit/debit cards, net banking, etc.
Notification – With this feature, customers receive alerts about great deals, discounts, order status, etc.
Review/Rating – The customers can provide review/rating about the services they received from the delivery man.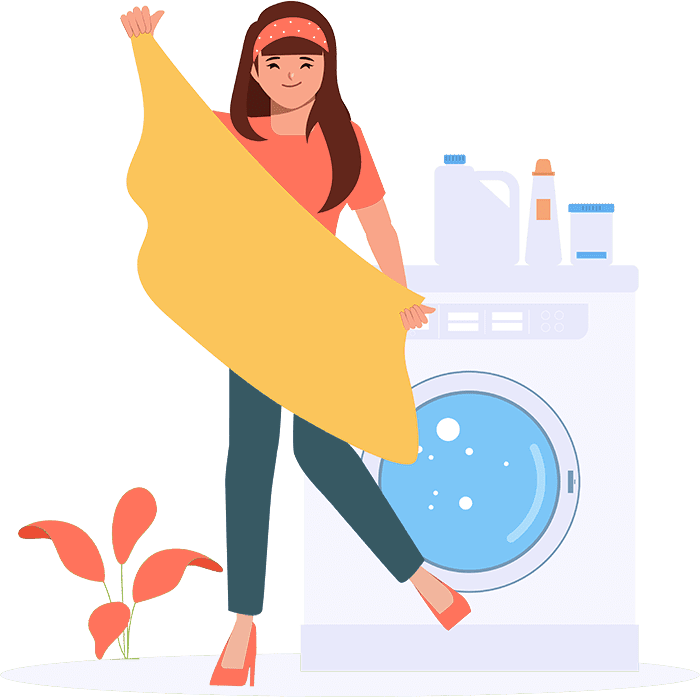 Laundry panel
Login – The laundry panel/service provider must register into the app. They can register through their mobile number or email id.
Laundry service detail – If you decide to develop a laundry app development company gives you these features. However, the business owner can easily arrange the offered services for customers.
Order request – The laundry service provider can look at the orders. However, it depends upon the service provider to accept/reject the service request from the customers. They can accept or reject the request if they have time and convenience; otherwise, they reject it.
Order management – This laundry app development helps your owner manage their orders. First, however, it helps to see the running order, pending order, etc., so they can manage easily and deliver on time.
Discount and coupons – This service provider has access to give various discounts offered to customers as per their service demands. It is necessary to give a discount to get customer loyalty.
Track Delivery man – This feature will help the services provider track the delivery man while delivering the order. It is highly advantageous to know how much time they are taking to reach the destination. However, this is helpful to know the actual performance of the delivery man.
Feedback – This feature help service providers to know about the review/rating from the customers. The rating and reviews can also display on your app. According to this review/rating, service providers can improve their services.
Delivery man panel
Delivery man Login – Every delivery man has to login in as the delivery man panel. They have to fill in all the necessary information in the app.
Accept/reject order – Sometimes, some delivery man does not accept the order due to workload. However, this occurs rarely. The delivery man sees all their orders and manages them accordingly.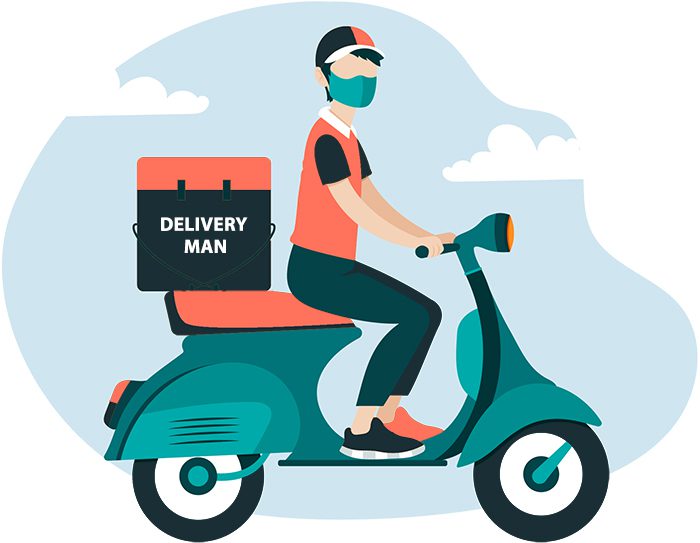 View Pick up and drop – The laundry app development allows accepting pick up and drop requests. The delivery man can view the order history from where to pick up and drop.
View rating and review – Each delivery person or service provider should be able to read customer reviews regarding their service.
History of Delivery – The delivery man can look at the delivery history, how much they completed, and which are pending.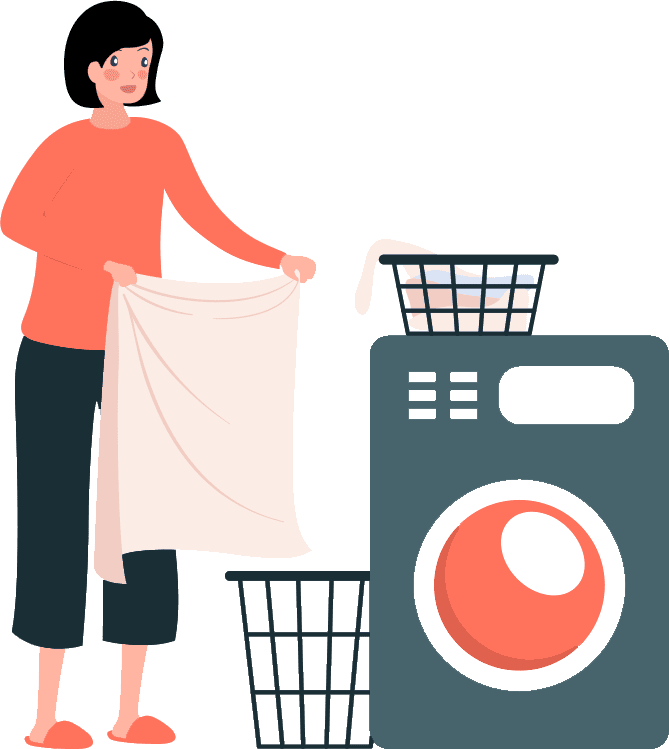 Advanced features
Social Login/signup – This is a feature designed for customers and delivery drivers where they can sign up via social media. Having a simple and quick sign-up page is key to attracting prospective customers.
In-app chat – The advantages of this feature helps both customers and delivery man. When customers place the order, they can chat with the delivery man in case of any issue. This way, the delivery man can also reach the customers in case they cannot track their location.
In-app camera – In-app camera is an advanced feature in laundry app development. This permits the customers to take a picture of any products and highlight some special attention from the laundry.
Also good to read: doctor prescription app development features, cost, and working.
Real time order tracking – Most laundry service providers include a GPS tracking system in their application. However, this feature helps customers track their laundry services and know the status. In addition, the track orders real-time feature enables customers to get a detailed report about the activity done through the laundry app. This advanced feature is also beneficial for the admin panel to know the current status of the delivery man.
Multiple payment integration – The app should offer multiple payment integration options to the customers at checkout. It should also offer direct access to funds using credit/debit cards, Google Pay, net banking, etc.
Multiple language support – This is one of the advanced features needed in every app. The apps should support multiple languages so users can select anyone they prefer.
Push notification – This feature allows the customers to receive various notifications regarding the order's status, time of laundry pickup, delivery, etc. It is an advantageous feature to keep customers engaged in the app.
Review and rating or Feedback – These features allow the customers and delivery man to share their experience with the services offered. However, same as a delivery man can also review the customer's behavior, etc.
How much does it cost for developing a laundry application development
The laundry app development cost is not fixed. This question is very difficult to answer. The cost of development depends upon the features and functionality to include in the app as per requirement. However, the cost to develop an app is the most important part for every business person.
There are some important factors that are required for the overall laundry app development. They are as follows
The platform you choose
Choose Location
Features to be added
Number of professionals involves
App complexity
There are various steps to develop a laundry app like designing, coding, testing, etc. In addition to this, you can also hire hourly basis, weekly and monthly. The nominal chargest is $20-$30 per hour. One more important factors include a selection of platforms whether you want to develop an android app or an iPhone app.
If you require the exact cost of development you can contact our mobile app development experts. However, we provideing 30 minutes free consultation to our potential client to discuss your requirement.
Wrapping up
The laundry app development is growing and continues to evolve. We hope this small guide helps you to make a better decision to develop a laundry app. Being an app development company we are here more happy to help you with your questions. Go through the article as there are various features that are involved in the app. However, we have developed many on-demand apps. If you have a laundry onsite business then it's a good time to develop a laundry app. So, do not wait to contact us.