Online shopping app development usage is increasing nowadays, especially after COVID-19. If you're any shop owner and want to expand your business, then it's better to develop an online shopping app. Around us, we see all have smartphones in their pocket; simply launching a website to sell products items is not enough. However, according to the ratio, 80% of smartphone users have started purchasing mobile devices products.
Moreover, you can create any kind of product like shoes, clothes, cosmetics, pharma, beverages, groceries, sports, kitchen appliances, etc. Offering quality products is not enough for an online shopping store to survive. Some other various factors play an important role. You should also have an online shopping mobile app. The app has become a lifestyle choice, especially with a broad group. However, this becomes highly necessary after the pandemic rather than physically going and purchasing the various products. Going for an online shopping app development is very common, but the main thing is your features.
To develop online shopping, you must follow a streamlined process. Webplanex Infotech is a well-known online shopping app development company. Every feature of your online shopping app should contribute to its primary goals like increasing sales, building customer loyalty, and many more. Having years of experience in this field, the company delivered shopping apps to clients worldwide.
This article will learn how to develop an online shopping app, key features, cost, and many more.
Features For Online Shopping App Development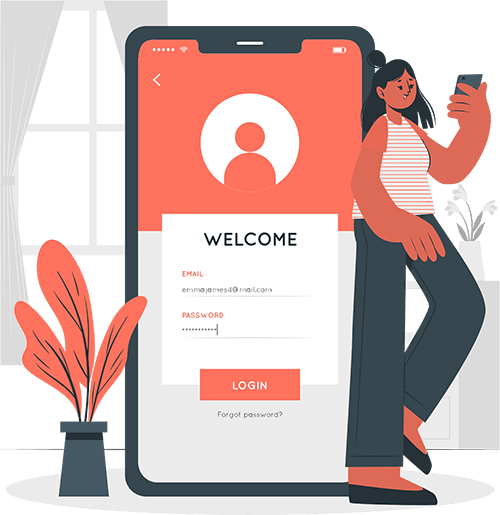 Features For Users/customer Panel
Registration Registration is necessary for any application. After downloading apps, the first step is registration. Users have filled in their personal information. Users can also log in using social media account details like Email id and contact numbers.
Product categories One important feature that plays an important role. The product is sorted into various categories to help customers browse them easily.
Search Bar The search bar is an important factor. You can search for any product in various categories and product attributes etc.
Add to cart The users/customers can add the product they want to purchase. After adding to the cart, the users can either go to other product purchases or checkout.
Add to Wishlist Nowadays, a wishlist is another one that must have online app development features. So, try not to ignore it as it will be the best for the users. The product's features can save any favorite product for later. In short, it says that the users like that product are willing to purchase later then can click on the wishlist button. However, nowadays, online apps notify the users when there is an offer on the product from the wishlist.
Push notification – Can alter users through text messages, email, push notifications about offers and sales trends. The features are highly advantages to increase sales; however, it informs people more about various offers and discounts.
Order History – When users purchase some product in the past month. If users wish to view previous order history and transactions, these feature is helpful.
Multilingual support – It also plays an important role in online shopping app development. Leverage global audience with various language support in our online app without hassle.
Multiple Payment Mode – Nowadays, various payment modes are available for users' flexibility. Users can pay through online net banking such as credit/debit card, UPI, GPay, cash on delivery, etc.
Tracking Order – One of the best features where users can see the order's current status. Here it can also be tracked by the customers through notifications and alerts.
Review and Rating – After all services are taken from the online app, it's time to review. Users can write reviews and rate their purchased product, increasing engagement.
Coupons and Offers – Now, all online app development provides these features where users get offers and coupons that facilitate price cuts. The features are also useful for increasing users' loyalty and activity.
Features For Admin Panel
Dashboard Management – The Admin continuously works the app with various controls as everything is embedded in a single dashboard. Admin manages all the apps, including the users, payment, inventory, review, etc.
Seller Management – Previously, we have talked admin manages the whole part of the app. So admin plays an important role in the app and manages the details of sellers and stores that sell their products in the app.
Product category/subcategory management This feature will help arrange various product types under well-defined categories and proper hierarchy.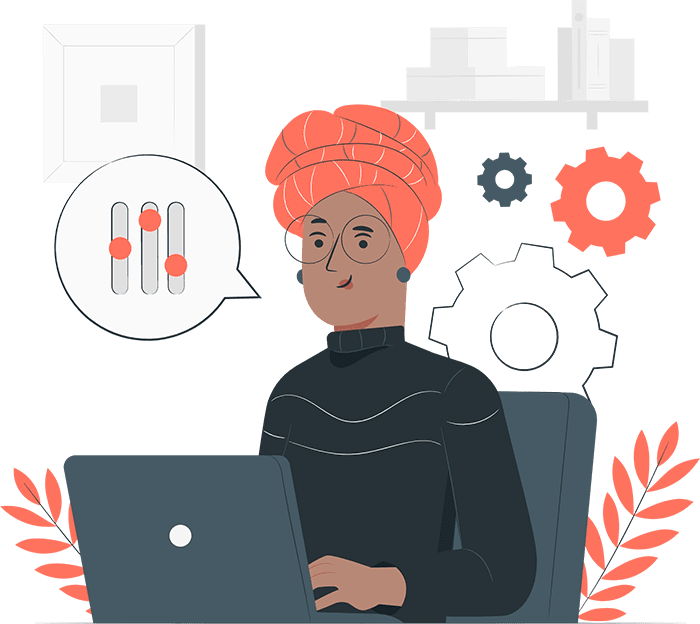 Order tracking – Admin can check/look at the order and know the order's current status to guarantee faster delivery to the customers.
Payment Management – All the essential information regarding the payment and billing is only available to the admin. However, it helps to admin to generate payment reports.
Inventory Management – The admin can manage and update the stock. Admin looks at the total order to be packed, returned orders, fulfilled products, etc.
Offers and discount Management – No one should forget to add these features. Add these features to segregate the discounted product in a defined category. This helps users to find a suitable product easily.
Also good to read: Electrician app development features and cost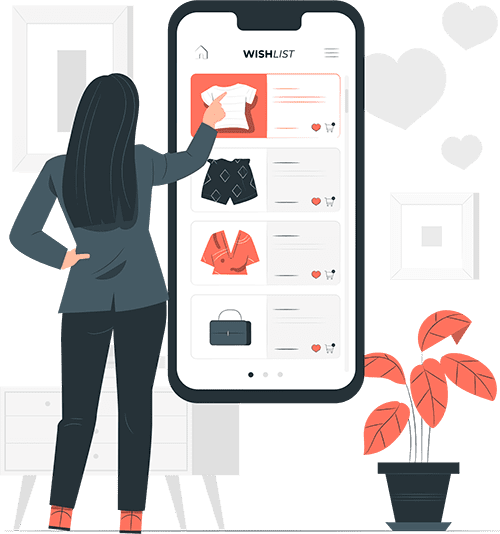 Highly Advanced Features For Online Shopping App Development
Push Notification – App notification and alerts play a valuable part in the online shopping app. However, it helps various companies by engaging more customers within the app. However, keeping users informed regarding the most recent offers and discounts.
Chatbot for users support – Chatbot support makes any online shopping app more intelligent. Chatbot gives replies to the overall inquires of the clients. It saves a lot of time and interest in HR. Consequently, a chatbot is highly dependably an incredible expansion to your online shopping app.
Multiple Payment Gateway – Very much like smartphones platforms, people are faithful to their installment, mediums too. Subsequently, having multiple payment gateways coordinated into your application will keep each client cheerful.
EMI Facility – One of the advanced features that EMI Facility is now given to various online shopping apps. This facility helps the users when they need products on an installment basis.
Product video – With the latest trends, the product video is also an important part that shows product video with pictures. Video is a more attractive experience for users, and it gives a better idea of the product as well. It is very good and has amazing features for your customers.
Wallet Integration – Unique digital wallet can be created for users to store money and use for transactions in your app.
Real-time analytics – Real-time analytics information is of great value for an online shopping app. It shows continuous information of your mobile app relating to transactions, online users, most trending products or services purchased. This little data comprises a piece of helpful data that explains strong showcase choices for greater achievement.
Advantages Of Online Shopping App Development
There are various advantages to generating online shopping app development to help customers and retailers.
Online and offline existence – Developing an online shopping application, your users will have instant online and offline access with a single tap button on the device. Mobile users can use their built-in features to save their content quickly and even offline.
Push notification and updates – With the help of push notification functionality in your online shopping mobile app, users can receive push notifications on their devices. However, this helps you to target the audience get detailed product information on an everyday basis. This is highly helpful for promoting the product and service regularly. These advantages also help to increase sales.
Branding – Each online shopping app is customized according to the companies' branding. Depending on the browser or device, you can design the mobile app as you want to.
How Much Does It Cost To Build An Online Shopping App Development?
It is said truth to be told that no calculator helps you calculate the final cost of the online shopping app. However, every business has various demands, and various factors influence the app development cost. Moreover, for some special evaluation needs for the entire process, one can estimate the final cost closer.
Also good to read: Plumber app development features, benefits, and cost.
There are various factors available for online shopping app development. However, the major factors contribute to the cost of online app development. There are various steps for app development, like coding, designing, testing, and many more. The major factors that contribute to the cost of online app development.
Project Manager
Designers
Back-end developers
Front-end developers
QA expert
App developers
Number of advanced features
Number of platforms
The cost of the app also depends upon the number of platforms that you think to include. However, there are various ways to hire the best mobile app developers. According to the requirement, the client can hire the best mobile app developers hourly, monthly, and weekly. The average cost of hiring app developers ranges from $20-to $30 in India. The price of developing the online app depends upon the app's complexity, features, and size of the app.
Wrapping Up
Online shopping application is booming. Hopefully, you have understood each phase's features and estimated cost with the article post. It is worth it to run on multiple platforms like iOS, Android, and web. The cost can go at any price, as it highly depends upon the needs of your business and app complexity. So, if you have the best online shopping application idea, it is worth hiring Webplanex Infotech. Having years of experience in mobile application development. So, why wait to contact us at inquiry@webplanex.com