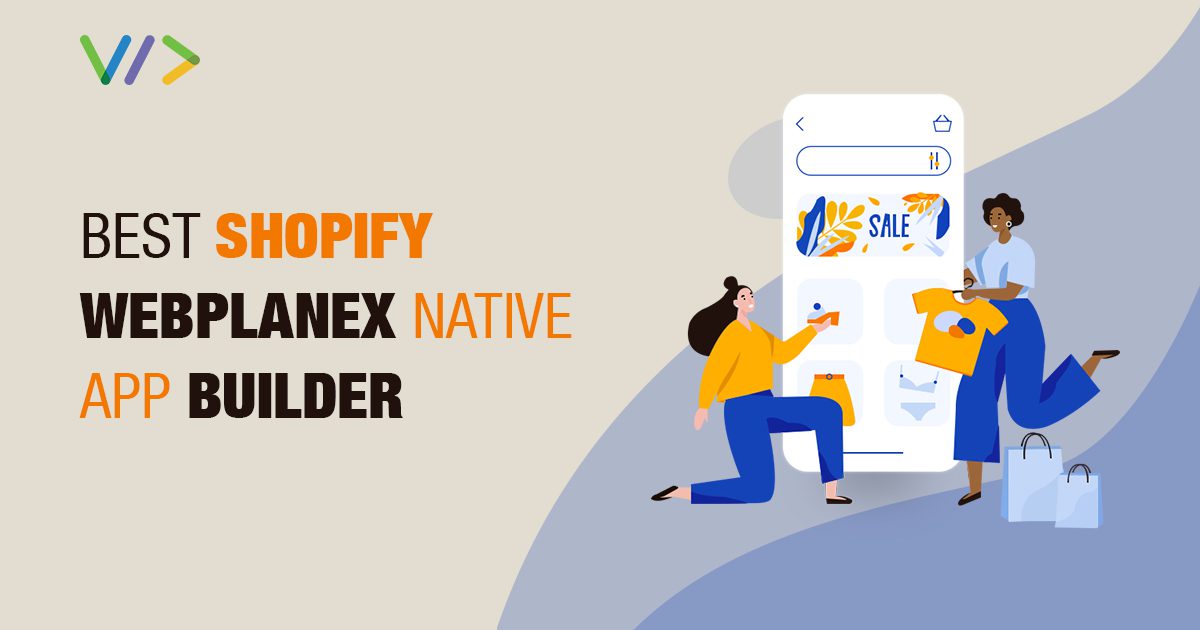 Best shopify webplanex native app builder
The year 2021 will witness a meteoric rise in terms of mobile app utilization, downloads, and income created by them. Moreover, reports express that individuals lean toward shopping on mobile applications as compared to websites or online. Past few years, mobile app development has picked up a rapid race.
Try It : Mobile App builder
Today's eCommerce marketplace is rising, and customers have various options to choose different products rather than from a store. So how do customers stay with your store? It would help if you were sure that you stood out from the crowd. Nowadays, all utilize smartphones, and more than half of the online store traffic comes from mobile users. The main key point is that there should not be poor mobile page and image loading speed. That's why the best Shopify mobile app builder entered.
Currently, we are in the age of technology, utilizing digital apps is overgrowing. More users are turning to them for their day today required things. One of the best experiences individuals get in the COVID-19 period. There has been a recent 50% increase in eCommerce stores that have opened up on Shopify. It gives many benefits to developing an app with this platform. Shopify Webplanex native app builder is a highly popular eCommerce platform available in the market for upcoming online business.
So, take a few minutes to read to know about the fantastic benefits of Shopify.
Top benefits of best shopify mobile app builder
Many benefits are necessary for the Shopify mobile App builder. In the app, you want it to showcase products, payment gateways etc. this should be a good experience for your audiences on your site. Many people think that a Shopify mobile app builder will need many technical skills. Many apps don't require any knowledge or skills. So, therefore you can easily build a great mobile app for your brand. Look at some of the benefits of why Shopify Mobile app builder is needed.
Choice of Customer – According to the shopping analysts, more than 60% of customers leave the online store if they do not like any digital experience or user interface. Customers highly prefer Mobile app shopping rather than online shopping, which was popular a few years back. Thus converting Shopify stores to mobile apps for business will profoundly increase your chances to target the customers who like to shop on mobile applications.
Push Notification – One of the best benefits is pushing notifications. It also helps an effective way to increase sales and conversions with your personalized Shopify iOS mobile application. This feature boasts of a 50% click-through rate which is the main factor that converts customers to potential buyers. Suppose the customers are shown proper notification based on their shopping habits, user engagement, and product purchase. The businesses can expect an increase in income by about 30% to 35%.
Expanding Brand Awareness – As discussed previously, the mobile application is also essential for any brand. You surely can boost your brand anywhere—Shopify mobile app builders, which help you do that quickly and simply. Highly only images, image colours, templates, themes much more all personalize according to your brand and optimize the user's experience. As a result, your brand will also be fatly well known to many people.Years back, investment in some mobile applications was not much famous now as due to various reasons it has become a must for all online businesses. Lastly, building your mobile application is the best way to care for customer loyalty. Due to the mobile application, the customers gradually change their habit of being approached by advertising information on websites, email, Facebook, banner etc. It is the best time condition to generate customers, making them loyal to the services that you bring.
Flash Banner – Here, the banner meaning is not that the banner is printed on the road and all in old age. A banner in the mobile application bright and flash banners are two best methods to boom app installs and in-app purchases. Through various offers, beneficial coupons, discounts and many more things via these banners, you can quickly accelerate your Shopify store sales via well-built mobile apps.
Boost Sales – One of the essential points is that about sales that every business needs. There are several ways to increase sales with a mobile app. But naturally, the way to get more customers to purchase more is by incorporating various local plans. By creating the best Shopify mobile app, you can give the best, fast and easy way to find and submit your orders online.Shopify has quickly become one of the world's most popular eCommerce platforms. It powers more than 1M businesses worldwide. There are many different ways in the mobile app to boost sales like push notification, loyalty programs, flexible payment options, single click purchasing, and much more. However, it makes a business stand out, helps you with regularly updated features, and allows customers to purchase more products or services. Moreover, it also Shopify mobile app for customers means the application gives the best opportunity to pay through online payment gateways and permits customers to buy goods worldwide.
Easy to Utilize – Many people think that creating a mobile application needs many technical skills or hiring a Shopify expert is too costly. So this way, sometimes ignore the application. Many Shopify mobile app builders are available, like Webplanex Native web builder, Vajro, etc. These do not require any coding knowledge or technical skills. With some clicks, you can get it easily. So it is easy to utilize and convenient.
Support Multilingual – Another benefit of using Shopify is that they provide their services in over 20 various languages. This is not only beneficial to both business owners and customers as they do not have to worry about whether or not their eCommerce store will be comfortable with other languages or not. However, many people only speak English, Hindi, etc. This makes it easy for companies to expand their customer base and increase income.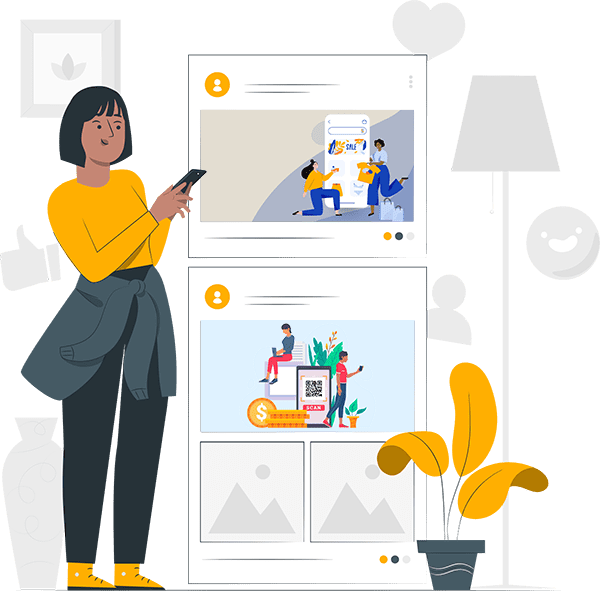 Webplanex native app builder
Most Shopify mobile app builders guarantee an increase in sales and sales, but not all builders execute that promise. However, Webplanex Native App builder is different that help to generate growth in conversion rate, revenue blurred on the quality of building good mobile apps. The proof is that it chooses by various well-known brands, utilize Webplanex Native App Builder, such as Clear Skin, Sweet Petz, and so on.
There are many unique features of this Native app builder is that you can support your customer through different ways in Whatsapp, Facebook Messager, Instagram, and so on.
Currently, it is highly essential for mobile app builders, while other major mobile app builders nowadays don't offer this all integration.
However, Sometimes users are highly worried that it requires coding knowledge, which doesn't apply to Webplanex Native App Builder. For every user, when it comes to the mobile app, push notifications can't be ignored, and Webplanex also provides this; you can also utilize animated images, videos, themes and much more.
Mobile App builder created by Webplanex is highly available worldwide. Allows you to personalize your customers with various available features in terms of user experience.
So, You can feel secure to do other things while still seeking the mobile application from anywhere. If you have a question during use, the 24/7 customer support team will always be ready to answer and give proper guidance.
Also Read  :  – Shopify Vs. Prestashop 2022 features, Pricing
Highlighted features
Push Notification – Engage your customers with application message pop-ups. Catch your customers attention with altered offers and arrangements through your Shopify mobile application.
Support All Payment Gateways – Highly supporting all major payment gateway which suitable for the customers. Your Shopify mobile app provides you with the full freedom to offer customers a secure shopping journey till the end.
Better decision with App Analytics – Changing your Shopify store into Native Android and iOS application will give insight access by following the utilization designs and further developing the user experience.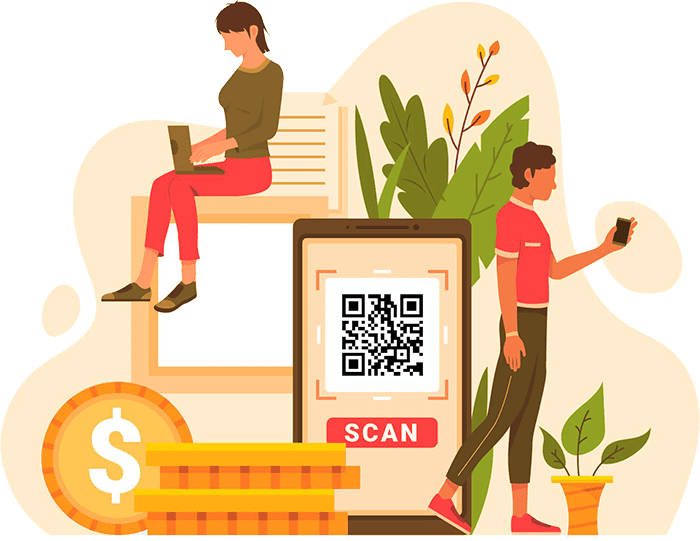 Multiple Language Support – Two important things in the Shopify store is localization and internationalization, and for this, language is at the heart of those issues. It does not depend that either it sells internationally; your mobile app should support your language. If your app does not support the preferred language, it will be a bad experience. Here Webplanex Native app builder supports you in more than 54 worldwide languages.
No Code Drag and Drop App Builder – Its drag and drop app builder lets you build and launch an app with absolutely zero coding knowledge. So No worries about the coding design.
Some of the common features
Store an unlimited number of products and items on mobile apps
Easy to install and start using just a few minutes
Easy to utilzied with drag and drop
Interactive theme
Provide efficient push notifications
Easy management of Orders, Inventory, products etc.
Provide advanced analysis of customers behaviour and store performance
Multiple languages and currency support
24×7 support
Works easily and smoothly on mobile and tablet
Unlimited integration of the payment gateways
Shopify Mobile app pricing – 60 Days free trial.
Starter – $49/ Month
Medium – $89/ Month
Advanced – $149 Month.
Try It : Mobile App builder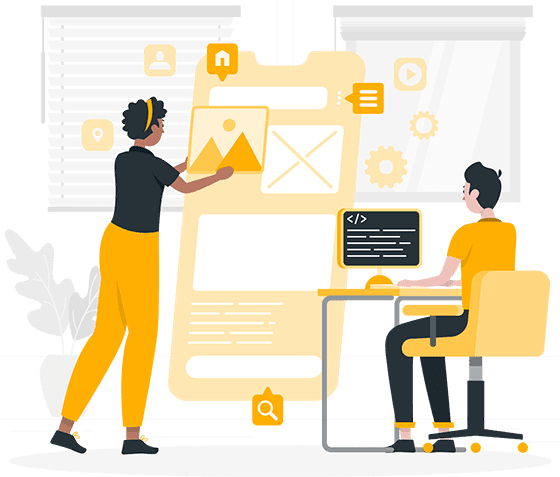 Why choose webplanex native app builder?
If you have a web store highly based on the e-commerce platform, then it is time to convert it into the Shopify mobile app. The Native app can work to permit to achieve high functionality. The app will enhance the engagement of the customers to allow an increment of sales in the store.
Allow online store to build a stunning mobile app with zero code and easily install within a few minutes.
Some unique features like push notification, easy checkout, support for multiple languages, payment gateways, and others can make the app usable.
In-app support button for WhatsApp, Email, FB messager.
List top 5 best Shopify mobile app builders.
There are many Shopify mobile app builders available in the market as they are as follows.
SimiCart Mobile app builder
Plobal Mobile app builder
Vajro Mobile app builder
Mage Native app builder
Tapcart Mobile app builder
Many mobile app builders, as compared to price and functionality, Webplanex Native Mobile app builders best one. Compared to others, it provides you with 60 days trial as all offer you 7 days, 14 days, etc. And the start rate is $49/ Month too less.
Wrapping Up
So, Why to wait try our mobile app builder that can immediately access the latest iOS and Android features. Build your app without coding by simple steps. The blogs provide you the whole guidelines that what are the top benefits of using weplanex mobile app builder.
FAQ
How Much Shopify Mobile App Builders Cost?
The first thing is that you cannot count the cost. As the cost depends on the various features, the Shopify mobile app developer decides the price. There is lots of work involved like designing, coding, testing much more. If any companies say that it will require less time to build, then it's wrong. Because basically, it takes more than 250 hours approximately. The exact timeline which highly depends upon on how complicated your app is. One general rule is it will take longer if you need a highly custom design, best features, non-standard release platforms.
Depending on the company and pricing plan you select, the amount you will pay every month. Basically, it starts with some $49 a Month with average quality features. When you choose or start some decent native app, you will need to invest at least $89 a month. Moreover, if you want more integration with advanced features, it climbs $190, $200 a Month. You can also Hire Shopify experts on an hourly basis.
Can I Convert My Shopify Store Into An Mobile App?
The answer to this question is yes. It makes it easier than you might think. The question arises when you are unfamiliar with the Shopify Mobile app builders. These mobile app developers permit you to build mobile apps without coding, designing, and other technical skills. The important point is to download, and only just with a few clicks you will have the best Shopify mobile app.
Will I get both mobile applications (Android and iOS) with this Webplanex Native App Builder?
Yes, you will get Android and iOS mobile applications with this Shopify Mobile App builder.