Prestashop Vs. Shopify? Not decided yet, scroll down and see which online store builder is the best fit for your e-commerce business. Shopify and Prestashop are both well-known e-commerce platforms that help you start online stores. There are many platforms available that enable you to set up complex e-commerce operations without touching a line of code.
Two of the options are Shopify and Prestashop, and they both have a lot to offer you. Both platforms have their own strength and can become the users' right choice to choose the best one for an e-commerce store. Shopify platform at the topmost position in 2022 and highly utilized. Organizing an ecommerce website is not much difficult. Still, if you begin with the wrong ecommerce platform, it will also harm your business.
Are you planning to open an online store and wonder which platform is best for you? Yes, you have landed on a perfect page where you will find the best one to choose. Choosing the right platform for your online business will be the best decision to start an online store.
If anyone is looking for easy use with fewer efforts and without any technical skills, then Shopify is the best and better option. Here the main goal is to help you to select the best option for you to start your ecommerce business. This article will introduce you to comparisons of PrestaShop Vs. Shopify so anyone can decide which one is the best for your store.
Introduction prestashop vs. Shopify
What is prestashop?
Prestashop is an open-source ecommerce platform launched in 2007 and developed by Bruno Leveque and Igor Schlumberger. Prestashop has opened the doors of e-commerce in over 300,000 shops worldwide and is highly available in 60 various languages.
Anyone can download it and start using it completely free of charge. Prestashop is open-source software and gives access to its code, permitting you to edit and adjust it, especially for your needs. Moreover, it's famous for being fully customizable.
What is shopify?
Shopify is a Canadian multinational ecommerce company from Ottawa. It is also an e-commerce platform for online stores. Shopify was founded in 2006 by Tobias Lutke and Scott Lake. At this moment, Shopify is a prominent name in the market with an impressive number of users over 3M websites.
Shopify is a hosted platform suitable for everyone. It can be easy for newcomers who have limited knowledge of technology. The platform is also famous for its simplicity, best features themes available, and helps users to start their businesses.
Prestashop vs. Shopify – main features
Both Prestashop and Shopify boast the best impressive set of eCommerce features that make it easy to sell and display your products. Let's see how their main features compare.
Very easy to use
Customizability
Store management
Customer support
Multiple language options
Ecommerce features
Shopify Pricing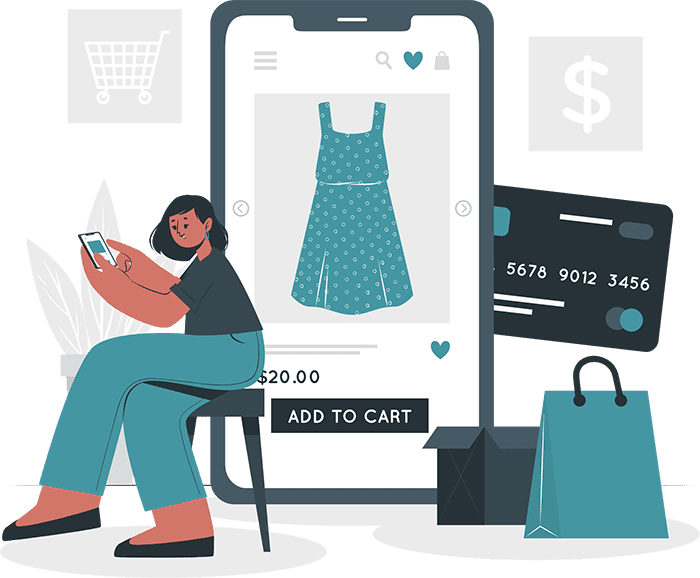 Very easy to use
Many people usually believe that setting up an online store is a little bit difficult. The good news is that various E-commerce platforms are available for free to start. Both this Prestashop and Shopify are user-friendly.
Shopify is very easy to use as it has only a drag and drop facility. In Shopify, users do not need to know anything about coding programming. Soon you sign up for Shopify. The platform will set up a default store for you, but you can start making changes according to your requirement. This saves enormous time and money due to this many users deciding to go with Shopify.
PrestaShop is also user-friendly. In Prestashop, set-up might take some time and require technical skills. It is a little more complicated to use as users should have a little bit of knowledge in coding also. For some users, this makes it slightly tricky to use this platform. Moreover, you can find all the detailed guides in the eCommerce library. However, we cannot say that Shopify is easy to use, which is why it wins the first round of Shopify Vs. Prestashop.
Customizability
There are many features available on both platforms. However, it is essential to remember that most platforms give you various additional customization options.
Also good to read: – doctor prescription app development features and cost.
Often you can add new features to your online store by utilizing extensions or add-ons. Both platforms support various themes to use, which help you set your style and layout very quickly.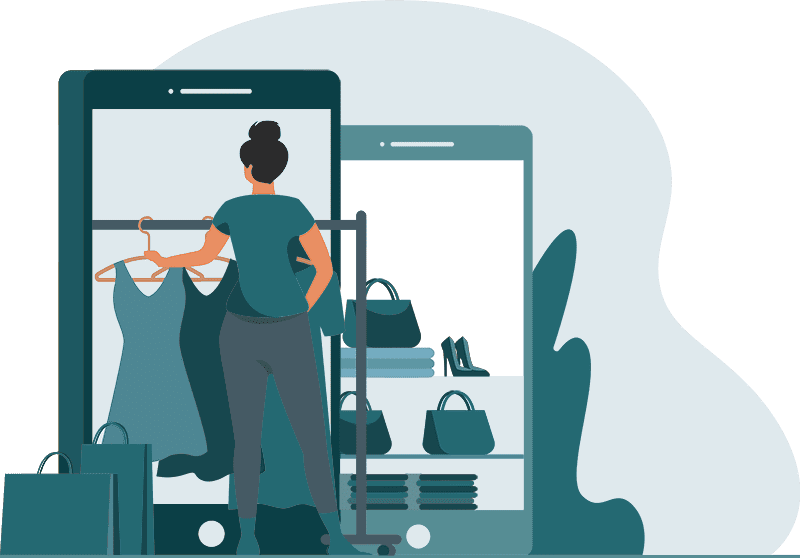 Shopify also gives you dozens of free and premium themes you can use with your online store. All the themes in Shopify look attractive. Shopify includes one of the most intuitive drag and drops facilities, making it more popular among its users.
Likewise, Prestashop also gives you a similar experience regarding modules and themes. The main difference is that there are many options to choose from. There are more than hundreds of themes available in Prestashop. Additionally, Prestashop is very simple and has a lot of choices
Moreover, Customizing your store style is not as straightforward as using Prestashop. You can choose the best theme that you want. But it is not easy with Prestashop as it needs little coding. Moreover, Shopify has a drag and drop builder facility. Prestashop empowers you to add elements more effectively, while Shopify sparkles about altering your store's style.
Let's keep scrolling to find more differences between Shopify Vs. PrestaShop.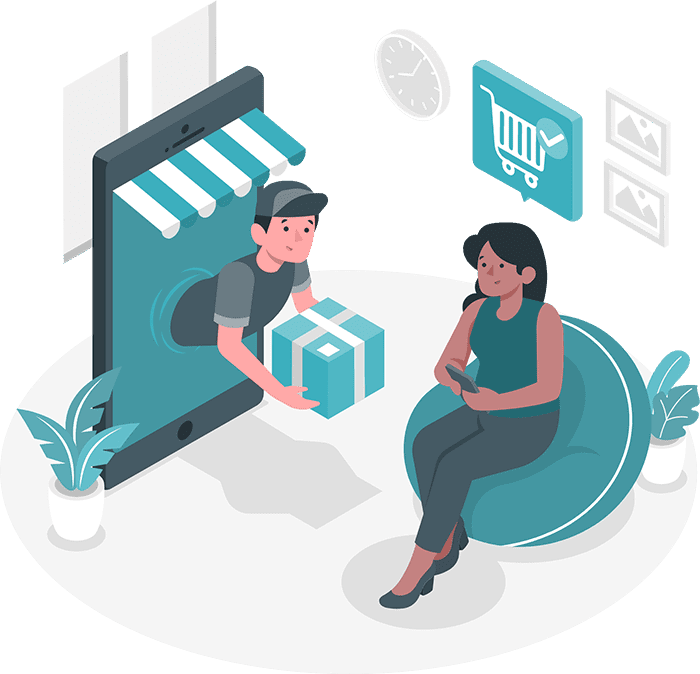 Store management
Shopify provides you with everything necessary to run an e-commerce store for a successful online store. Moreover, it's essential to understand if you think to use more advanced functionality. There are more advanced features available that you should go through. You'll have to shell out for their more expensive pricing tiers to access more advanced features. Both Shopify and Prestashop permit you to do the following things.
Sell Unlimited Products
Users can generate their own accounts
Offer refunds
Track your orders and handle orders
Also good to read: – video conferencing app development features and cost.
Moreover, when it comes to store management features. There are noticeable differences between Shopify and Prestashop platforms.
All the Shopify stores come with a free SSL certificate, which is not offered in the Prestashop offers.
Shopify permits you to access over 100 payments gateways. While on the other side, Prestashop has the same options that can only integrate through a paid-for module.
Shopify only allows you to run to the e-store from your dashboard. In contrast, Prestashop allows you to multiple stores from the back office.
Prestashop allows you to generate as many staff as you like for free, whereas Shopify has a limit of 15 in number.
International selling
If you plan to sell your products internationally, it is good to go with Prestashop. Features like a multilanguage store, currency setting or international taxes, etc. options are easily available in Prestashop. While on the other hand, Shopify does not have such features.
Prestashop Vs. Shopify Customer Support
Shopify offers dedicated customer support 24/7 for its clients. The clients can choose various options via email, live chat, and phone. However, community forums, video tutorials, and webinars can also be helpful. They are pride themselves on giving the best customer support in the industry.
Prestashop provides customer support through live chat, email, and telephone. Moreover, there are vast user communities you can connect with Prestashop forums. Here, you can get the questions and answers to discuss any problem with Prestashop users or developers. Prestashop gives 2 kinds of support services: Presta Online Assistance and Presta Technical Assistance.
Also good to read: – open source technology trends 2022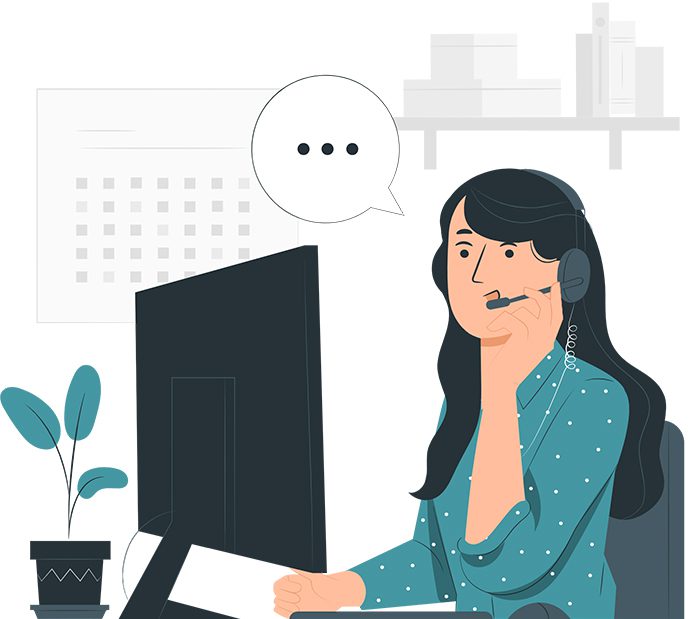 Shopify and PrestaShop Themes
Prestashop has a wide range of modules designed. In Prestashop, more than 4500+ themes are available for free and paid in the market. Users can select whatever type is needed, depending on platform version, style, store category, and various functionality. Thanks to its convenience, free design and better performance their stores will have. Where Shopify also allows the same.
Shopify has less than 260 themes available to design, while Prestashop has more than 2500+ templates. Sometimes you can hire or find the best developer to generate your templates.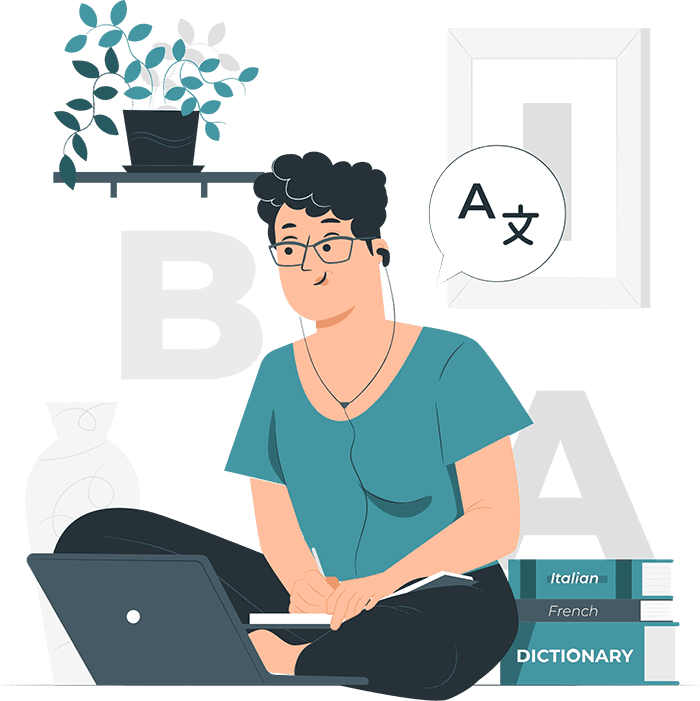 Multiple languages Options
Shopify support over 50 languages, and according to the user's requirement, they can translate, while Prestashop support over 75 languages.
Ecommerce Features
In the competition of Prestashop Vs. Shopify, it is necessary to mention the powerful ecommerce features that both platforms give. In this section, let's take a quick look at what Shopify vs. Prestashop offers in terms of Payment, SEO, and Marketing, Order management.
Payment Gateways
Shopify and Prestashop allow you to integrate your credit card payment from your customers with various payment gates.
Shopify has its own Shopify Payment network to integrate card processors directly into the check-out process. There are some important advantages when using Shopify payments.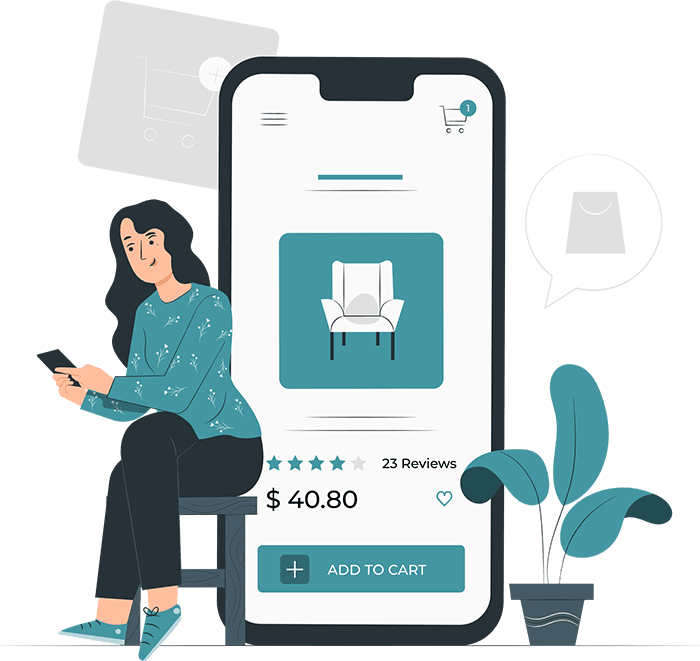 There are no additional transition fees.
It is available in 11 countries.
Enter their payment information without leaving your online store.
Shopify supports various multi-currency with store currency and payout currency. It gives 100+ external payment gateways apart from Shopify payment such as Stripe, Paypal etc.,
While Prestashop users have to select between a third-party payment processor from free 250 options on the Prestashop marketplace. Customers cannot redirect to another page at the time of the payment process.
Also good to read:- a case study on how to improve eCommerce site and performance.
Orders and Shipping
Shopify lets you fulfill more than one or various orders just with one click. You connect to fulfillment centers, and dropshipping apps and set up automated store emails. It also permits you to create customer profiles and groups. Customers have two main options: generate a profile or purchase products under a guest account.
While in PrestaShop, you can create your order, fulfillment, and returns workflow. Manage all orders from admin and send default emails to your customers throughout the process. It also lets you configure your shipping methods, choosing various delivery zones, shipping costs, and taxes depending on your region.
Marketing and SEO
Now it's time for marketing and SEO as the most important thing in the e-commerce store. With good SEO, our website will be at the top of the search results. Both Prestashop and Shopify equally provide the essential functions to optimize the SEO of your site.
Shopify has a wide range of SEO and marketing tools to help you with your Shopify online store. It is very simple to look at the Shopify marketing dashboard for marketing recommendations and marketing activities creation. Moreover, Shopify has a wide range of SEO features. It covers all essential things like meta description, title, heading, images, etc. Shopify surely helps you with great SEO support to find your products in the top search results.
On the other hand, instead of adding a list of built-in features in Prestashop, users have to install modules to begin SEO marketing. Prestashop allows the possibility of generating coupons, price rules, special offers, and promoting and suggesting products. Moreover, it also offers SEO abandoned cart email capabilities, social platform connections, reporting, and tracking. PrestaShop allows you to develop customer databases to personalize the experience, receive notifications, and send default responses to all customer requests.
Prestashop pricing
Pricing is an essential thing before we start a comparison of Prices. We should know that Prestashop is open-source, allowing you to download and install your online store freely. There are no monthly fees to pay or a percentage of your sales taken away. Plugins start from around $50, and premium themes can easily set back $80-100. Most add-ons are paid for, with the minimum pricing ranging from $30 to $50. The merchant assumes web and domain hosting costs. Prestashop does not provide any free trial.
If you need more functionalities to add to your store, it is necessary to buy add-ons and premium themes from Prestashop's.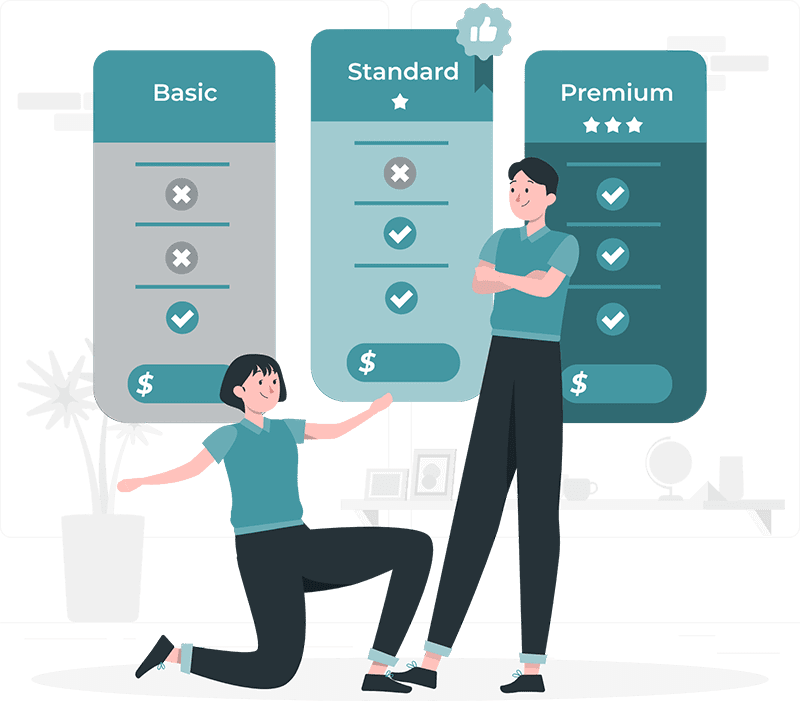 Shopify pricing
Shopify provides you with a 14-days free trial, which unlocks all the features for you to test before going with any premium plans. You have opportunities to cancel this trial account anytime you decide on it.
Shopify generally starts with basic plans from $29 – advanced plans $299. The platforms give you four different plans. Every one of them allows for an unlimited number of products, unlimited file storage, shipping label discounts, retail package if needed.
Wrapping up
The best way to select a platform is to check its performance and features. Hopefully, all comparisons between Prestashop and Shopify can help you to find a suitable answer for your work. The right platform can provide you with access to features you wouldn't otherwise get or help you scale your e-commerce store more efficiently. Moreover, Shopify is the best option to choose.
FAQ
Which is better, Shopify or PrestaShop?
Both Shopify and Prestashop are e-commerce platforms in the market. Shopify is an all-in-one solutions stuff with various features, while Prestashop provides users the full freedom to customize their site.
How much does PrestaShop Cost?
The answer is Prestashop is totally free. No monthly fees are there and no commissions on your sales also.
Can I cancel my account at any time?
Yes, if you decide that Shopify is unsuitable for an e-commerce store, there is nothing. Simply cancel your account.
Do PrestaShop and Shopify permit hosting?
Prestashop is a collection with IONOS that offers you a few-click pre-installed and secured hosted solution. While Shopify includes hosting on a subscription plan.