Shopify speed optimization : 8 best tip to speed up shopify site
Today's world is digital; everything is online. In the modern world, users look online for the various products they need all thing very fast. In Real life, one thing is also necessary for users who access the sites or buy any products from their smartphone; one thing they only expect is to load as fast as they click on links. As slow loading pages lead to high bounce rates, less traffic, less interest of users engagement, and much more, which affects your sales also.
One of the bad things for any user is a slow website. And this is why for any e-commerce entrepreneur like yourself, keep your Shopify store up to speed. The main important thing is your website's loading time, which directly affects the traffic received on your website. But It is said that online customers will never learn to be patient with slow pages. Moreover, it is clear that your website needs to load very fast to avoid low user engagement, sale opportunities, high bounce rate, much more.
The Shopify site is also necessary for anyone looking to succeed with an online store. However, WebPlanex is a team of Shopify certified experts and developers who highly provide the best website services to clients. Having more than 10 years of experience in eCommerce, our expert team has the best way to improve Shopify speed optimization as per your requirement.
In this article, we will go through a list of Shopify Speed optimization techniques.
8 top easy tip to improve your shopify site speed optimization
Utilized Compress Image
Select Best, Fast Responsive Shopify Theme
Fonts
Utilized High-Quality Hero Layout
Implement AMP
Minimize the various number of apps installed
Analyze Web page Performance
Lazy Loading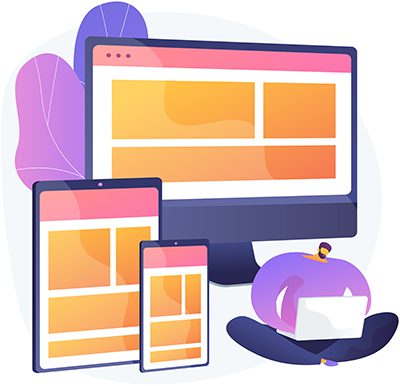 Utilized Compress Images
Images are one of important and valuable when it comes to increasing the visual appeal for the website. Image compression is necessary for the faster loading of web pages. An E-commerce website without images is like a retail store without products.
Shopify permits you to add the following images formats
JPEG or JPG
Progressive JPEG
PNG
GIF
To make the store the best, attractive, and give the people with a good idea, the sellers must upload various product images from multiple angles. Removing the images is not a proper solution for Shopify performance and speed optimization on the website. Moreover, high-resolution images, which commonly tend to be larger files, can also slow down the speed of the pages.
One of the best solutions for this is to compress the image size to make them load faster. Shopify recommends 2048X2048 for the product images. If you have images more than this, then you must decrease their dimensions. The important thing is also that you have to keep a high-quality image. The images size is small; then it loads faster. There are various methods for image compression.
Shopify Apps: Various apps will automatically compress the images upon upload. You can also use either Crush.pics.
Optimizilla: This permits automatically compressing large images assets before uploading to your site.
TinyPNG: To reduce the size of the new images you add, you can also begin utilizing TingPNG for this task as it is available free.
There are many plugins also available which can help you to compress image files and fast load your web page. Not to worry about the plugins, as it will not harm your picture quality.
Select Best, Fast Responsive Shopify Theme
One of the other important tips is also about the theme. Themes are made up of Liquid, HTML, CSS, Jscript Code. Selecting the best Shopify Theme is one of the most significant decisions for the Shopify Seller. There are some important points taken into consideration while you install a theme.
Select for a fast, best, and responsive theme.
Check the live preview of the theme and run the preview page through Google Pagespeed insight and look at the suggestion to make that faster.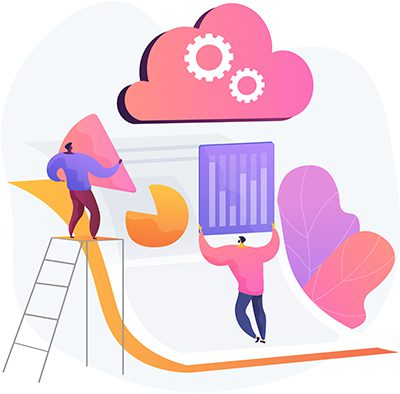 The Themes with various sliders, animations, and many more will also affect your page speed. On-site, every extra element will take load time on the page. In our package, we do theme upgrades; there are the best benefits of theme upgrades; the theme also supports the release of so many new features which can be useful for the Shopify site. It also benefits additional features implementation cost if utilized properly.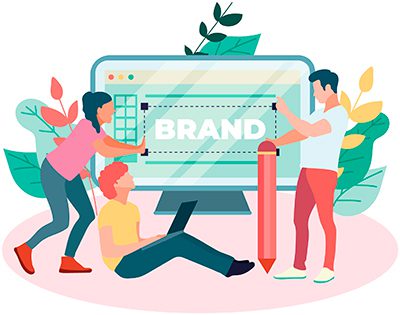 Fonts
There are various fonts available for the text in your e-commerce store. However, if you utilize a font not available on your customer computer, this font has to be downloaded before your text is displayed. This takes the load time of the page, so avoids downloading new font to your customer's computer. The better way is to use a system font that is already available and installed on most computers. The majority of the website uses Google web fonts.
You can also select the serif, Arial, or sans-serif font, and you can also allow using font styles like Bold Italic, according to your necessity.
Utilized High-Quality Hero Layout
Sliders permits sellers to display various product images on their homepage; this looks too attractive. It also allows visitors to get the best idea about the store's various goods in stock. As a result, these sliders can increase the website load time. This high-grade image and transitions take time to load when the user clicks the link to the homepage. It increases the loading time, and as a result, a large turn-off for visitors, and they will not wait for a single second to think before pressing the back button of their browsers.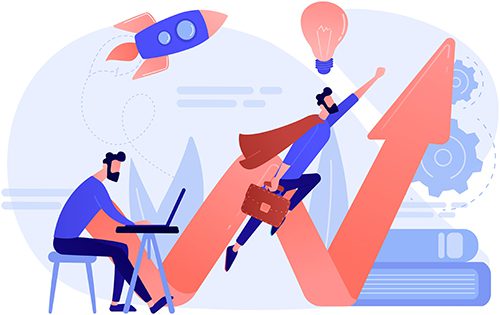 The best result for this is to cut down the number of homepage slides. There are single, high-quality, well-thought-out hero images with a clear-cut to action that helps to draw your customer in quickly.  There are some interesting points why we should omit Sliders.
Users do not have time to click on the slider; only some percentage of people actually click on a slider.
Sliders can also affect/hurt SEO and are not good for mobile.
Sliders push down your content (page layout algorithm improvement).
So, to make your web pages load quicker then remove the slider and utilize high-quality Hero Layout image with a clear call to action(CTAs).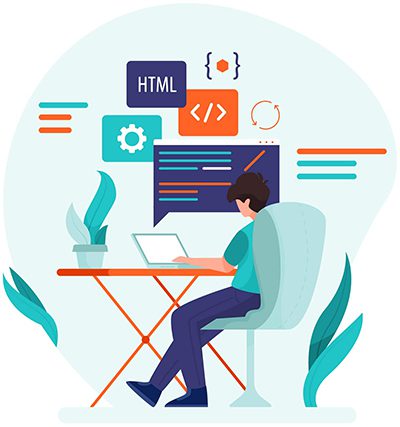 Implement AMP
AMP or Mobile Accelerated Pages is an open standard framework designed to speed up the mobile web. Mobile Accelerated Pages (AMP) technology users can access your website fast on mobile devices. Currently,50% of customers purchase from mobile devices, so it is important to make your mobile-ready website and load quickly.
The Shopify sites must be mobile-friendly, and every web page of the website should load with fast lighting speed. AMP allows this, and this permits users to access the websites faster on mobile devices
Additionally, you can also easily create AMP Pages for your site quicker and more effectively with FireAMP and RocketAmp  Apps. In this current period, people take their online classes, browse the website, transfer funds, and do online shopping. If your website is loading slowly and not functioning well on mobile devices, get ready to lose a huge number of customers.
Highly thanks to the AMP, you can now transform your web pages for mobile devices, and users can access the site faster. Moreover, there are many apps available on the Shopify store to help you create AMP web pages to boom user experience for mobile users.
Minimize the various apps installed
Shopify includes different Apps like WordPress plugins, allowing the site owners to easily add multiple functionalities to their websites. The major apps downloaded via Shopify add some JavaScript/ CSS files to your store. These apps contain various JS and CSS files that run in the background, and as a result, this reduces the speed of your website also.
Hence if your website is suffering like, it's good to check the installed apps and delete the ones you no longer need.
Sometimes a few apps that you installed to refer to which way functioned and all, but forgot to uninstall them. Moreover, if there are many apps that are no longer required, remove it. This also results and takes a long time to load your site.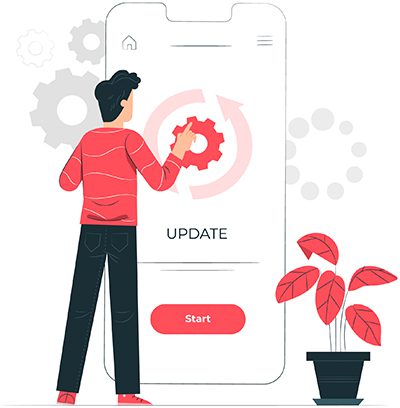 Another best tip is to increase your page speed is to remove the app believe increases the loading time. After that, load your website and note how faster your website is loaded. Then again, install the app and load your pages to check the difference in the loading time.
So, it is better to go through your store and check any apps you are not using and remove them. So this helps you load your pages faster.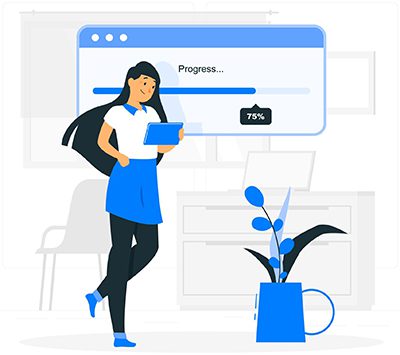 Lazy Loading
Lazy Loading is highly loaded for the images. It is a performance optimization technique that loads images as users scroll down the page.
There are various benefits of utilizing lazy loading, such as making it faster, lighter, better SEO rankings, and reduced server requests.
Moreove, the Ecommerce websites are big and having various numbers of pages. However, when any users click on the website link, the browser has to get in action and download the content available on the pages to make it ready for the user to browse the web pages. The content below the fold will not be displayed till the user scrolls down. This highly helps your Shopify website as all the images in the website won't load at once, only as a scroll down the page.
Analyze Web page Performance
The last one to analyze your web page performance on Google PageSpeed Insight is to look at the areas of your website that increase the loading time and recommendations as to how you can improve your site's speed. The tool reveals some critical elements for mobile and desktop separately like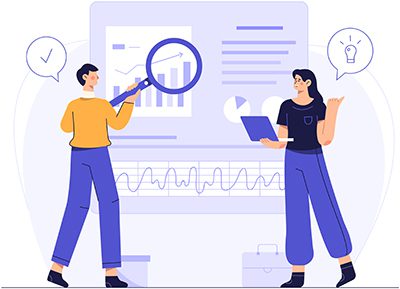 Minify CSS
Optimize images
Minify Javascript
Avoid landing page redirects
Utilizing browser catching and reducing server response time
Remove render-blocking CSS and JS in above the fold content
Compress
There are various free tools available to check your sites where you can analyze both mobile friendliness and mobile page speed. You just have to enter the website URL to look at the results.
If you are uncertain and you need Shopify site speed Optimization, Webplanex recommends using one or various of the tools below to start. Every one of them has its own features and advantages and it's up to your requirement which is one is best to choose.
GTmetrix:In GTmetrix users have to only enter the website URL press the start button to wait for a few minutes. After this users will get various scores like page speed score, Yslow score. It also provides you various suggestions that how to improve the Shopify store speed with deep detail guidance and recommend necessary steps for shopify page speed optimization.
Wrapping up
In conclusion, fast loading website is necessary to welcome more traffic to the website. In Ecommerce website speed, page loading plays a very important role in the success and growth of the business. Hope that the above tips will help you decrease the load on your website pages and help you to immediate improvements in page loading speed for your website.
Hire a Webplanex Shopify expert to help you to find an inefficient or useless code, check and remove all unnecessary features from the themes and apps and help you to generate the best theme that suits your needs.
If you are ready to start, email us at inquiry@webplanex.com.
FAQ
How to optimize the Shopify website speed?
To improve Your Shopify e-commerce website performance and page speeds, consider the following eight steps.
Utilized Compress Image
Select Best, Fast Responsive Shopify Theme
Fonts
Utilized High-Quality Hero Layout
Implement AMP
Minimize the various number of apps installed
Analyze Web page Performance
Lazy Loading
Does Shopify Speed Optimization affect SEO?
The answer to this question is yes, site speed optimization also helps SEO, as the faster your site is more likely it is to rank higher. Speed is not only the sole deciding factor of Google rankings. But the site should have great speed.
Will the sales increase overnight. ?
It will not directly increase sales overnight but you will look for some little improvement. It will not only increase the speed but also SEO ranking too.
How much will it cost for Shopify Site performance and speed optimization?
The cost also highly depends upon several factors, including its sizes, format, and the necessary steps needed. The charges cannot be finalized, but it starts costs from $250 to $500. You can also hire the Shopify expert hourly wise, weekly, according to requirement.
How Long time period does Shopify site performance and speed Optimization take?
First, thing the time period depends upon how much required thing to be changed, the size and many more. The turnaround time of website speed optimization generally requires 20 to 40 hours of developer work for the initial optimization.