Webplanex and American Flat
Reimagine Your Home with American Flat and Web Planex: Where Design and Tech Redefine Living.
In every stylish home, there's a secret ingredient—a feeling that brings the entire space to life and fills it with a sense of home. At American Flat, we understand that a home's walls play a crucial role in effortlessly creating ambiance. They are the key to tying everything together for a cohesive look and feel in any lived-in space.
Web Planex partners with American Flat, utilizing the power of Shopify, eCommerce, CMS, and PHP to enhance the online shopping experience. Our user-friendly platform, integrated with an advanced CMS and built with PHP, ensures seamless browsing and efficient management of our collection.
Experience American Flat today and discover the secret to elevating the ambiance in your home. With Web Planex, we blend technology and design to transform your space into a haven of style and comfort.
Strategy

Curated Home Décor

Design

Shopify, eCommerce, CMS, PHP
Open Project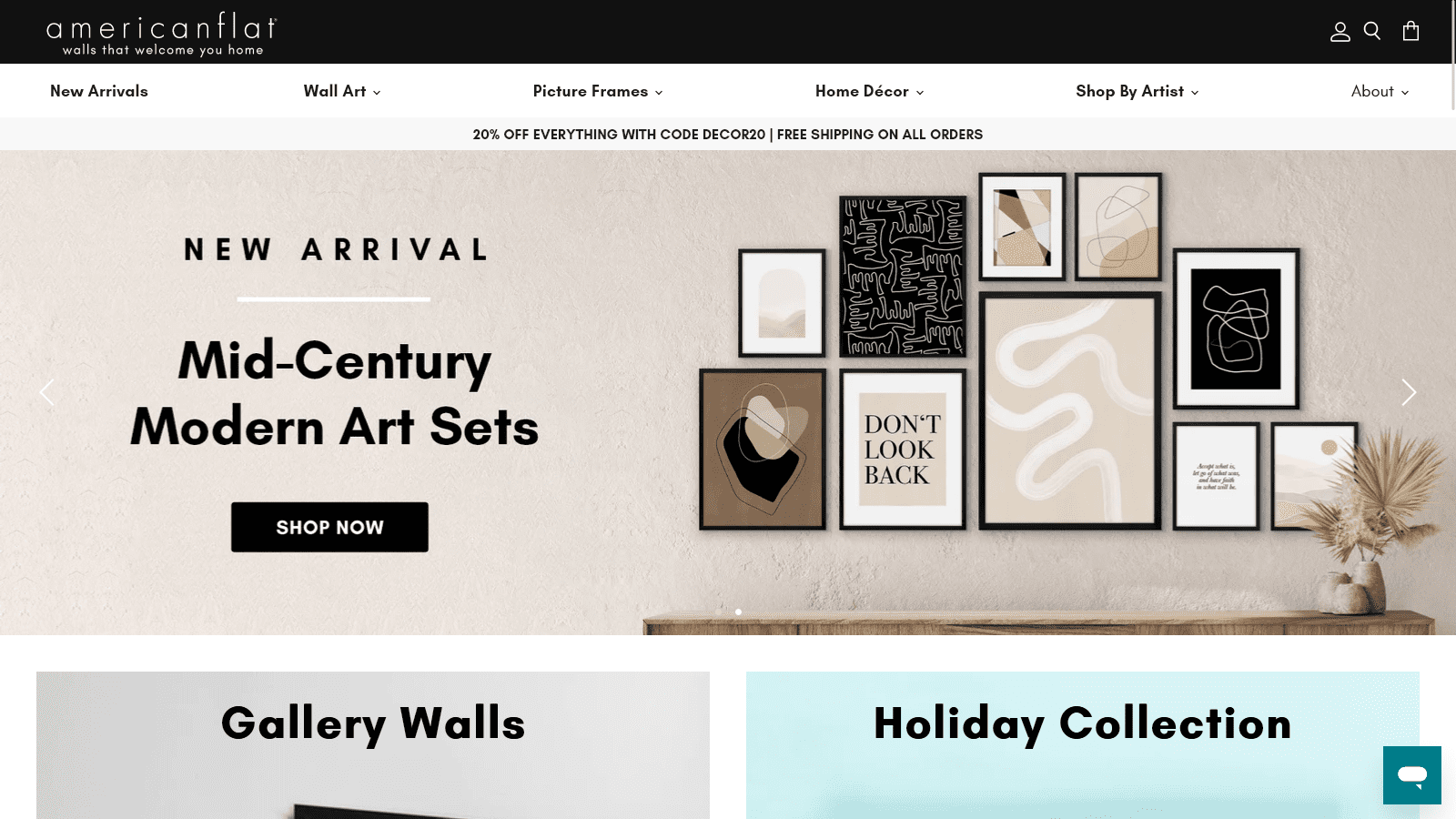 Work with WebPlanex
Core feature
At the heart of our mission is the creation of stylish, affordable, and meticulously curated wall art crafted by today's most remarkable contemporary artists.
Still Wondering If We Are the Right Fit?
Take our Risk-Free 15-Day Free Trial
connect and
Assure with us
Simple & Transparent Pricing
Robust Data Protection
Fully Signed NDA
100% Code Security
Easy Exit Policy