Webplanex and Print Cloud
Printcloud Inc. and Webplanex : Where Web-to-Print Innovation Meets Uncompromising Quality.
Since its inception in 2009, Printcloud Inc. has been a customer-centric online web-to-print provider catering to Canada, the United States, and Mexico. With state-of-the-art production facilities in Canada and the USA, we have the capability to fulfill a wide range of printing requests, from digital short runs to large offset commercial runs and specialty custom orders.
WebplaneX collaborates with Print Cloud, harnessing the power of Shopify, eCommerce, CMS, and PHP to revolutionize the web-to-print experience. Our user-friendly platform, integrated with an advanced CMS and built with PHP, ensures a seamless and efficient ordering process for our valued customers.
Experience Print Cloud today and discover the difference that quality and innovation can make in the world of printing. With WebplaneX, we bring cutting-edge technology and exceptional service together, providing you with a revolutionary web-to-print solution. Request a free sample pack and see for yourself why Print Cloud is the preferred choice for your printing needs
Strategy

Online web-to-print service provider

Design

Shopify, eCommerce, CMS, PHP
Open Project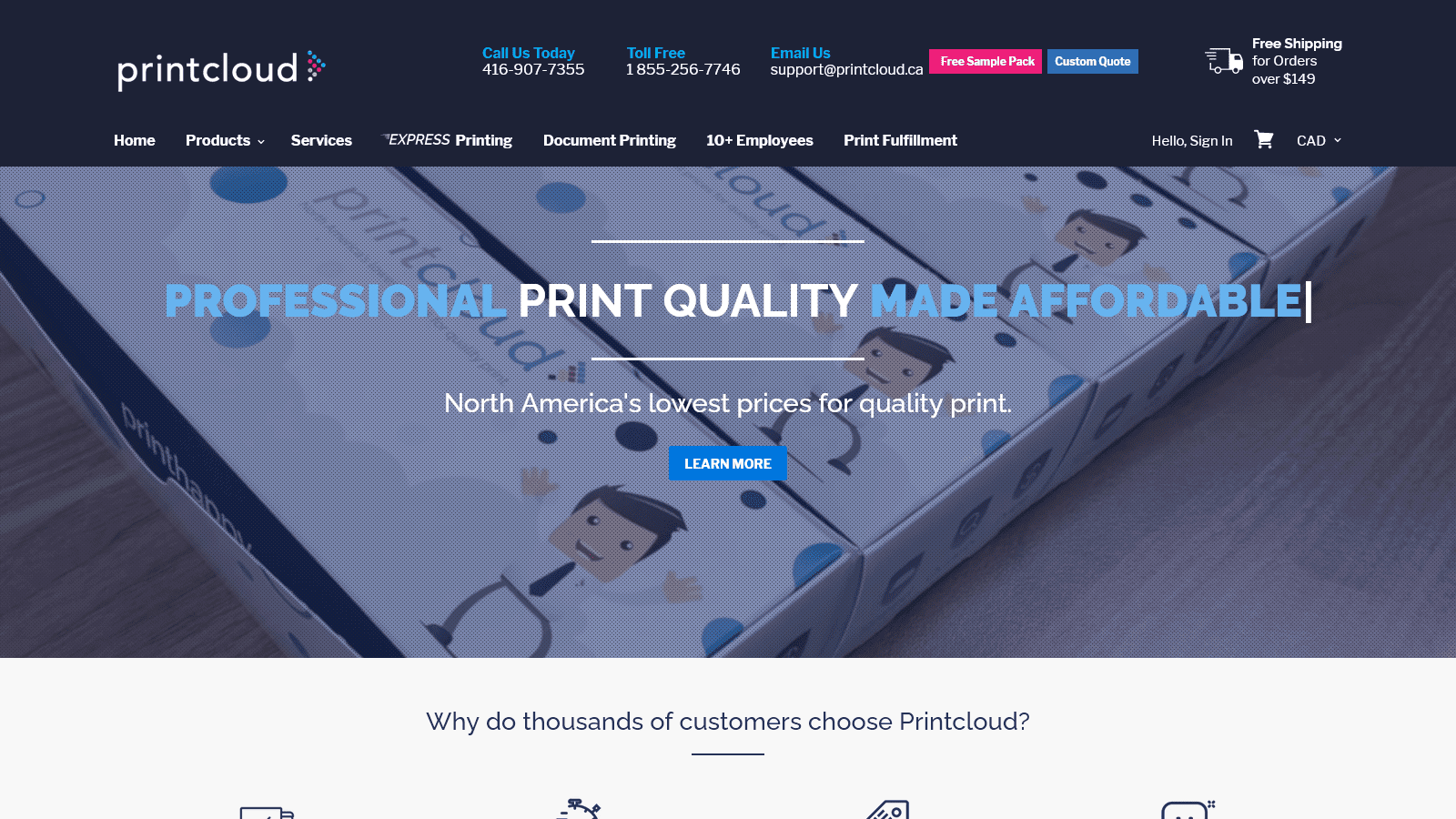 Work with WebPlanex
Core feature
Discover unbeatable prices on quality print products in North America.
Customer-Centric Online Web-to-Print Provider: Since our establishment in 2009, Printcloud Inc has been dedicated to providing exceptional online web-to-print services with a focus on meeting customer needs.
Still Wondering If We Are the Right Fit?
Take our Risk-Free 15-Day Free Trial
connect and
Assure with us
Simple & Transparent Pricing
Robust Data Protection
Fully Signed NDA
100% Code Security
Easy Exit Policy