Webplanex and TanLa
Step into Radiance with Tan LA Tanning Spa and Webplanex: Where Legacy and Technology Elevate Your Tanning Experience.
Since 1992, Tan LA tanning spa has helped residents of Thousand Oaks and its surrounding communities look and feel amazing. With a focus on cleanliness, friendly staff, and a relaxing environment, we offer a range of UV and spray tanning options tailored to your needs.
Webplanex collaborates with TanLa, leveraging WordPress, PHP, jQuery, HTML5, and CSS3 to enhance our online presence. Our user-friendly website, powered by WordPress and PHP, ensures seamless browsing. With jQuery, HTML5, and CSS3, we provide an engaging and visually appealing experience.
Experience TanLa today and discover the best tanning solution for you. With Webplanex, we bring expertise and innovation to elevate your tanning experience. Step into TanLa and embrace a radiant tanla.
Strategy

Tanning Spa

Design

WordPress, PHP, jQuery, HTML5, CSS3
Open Project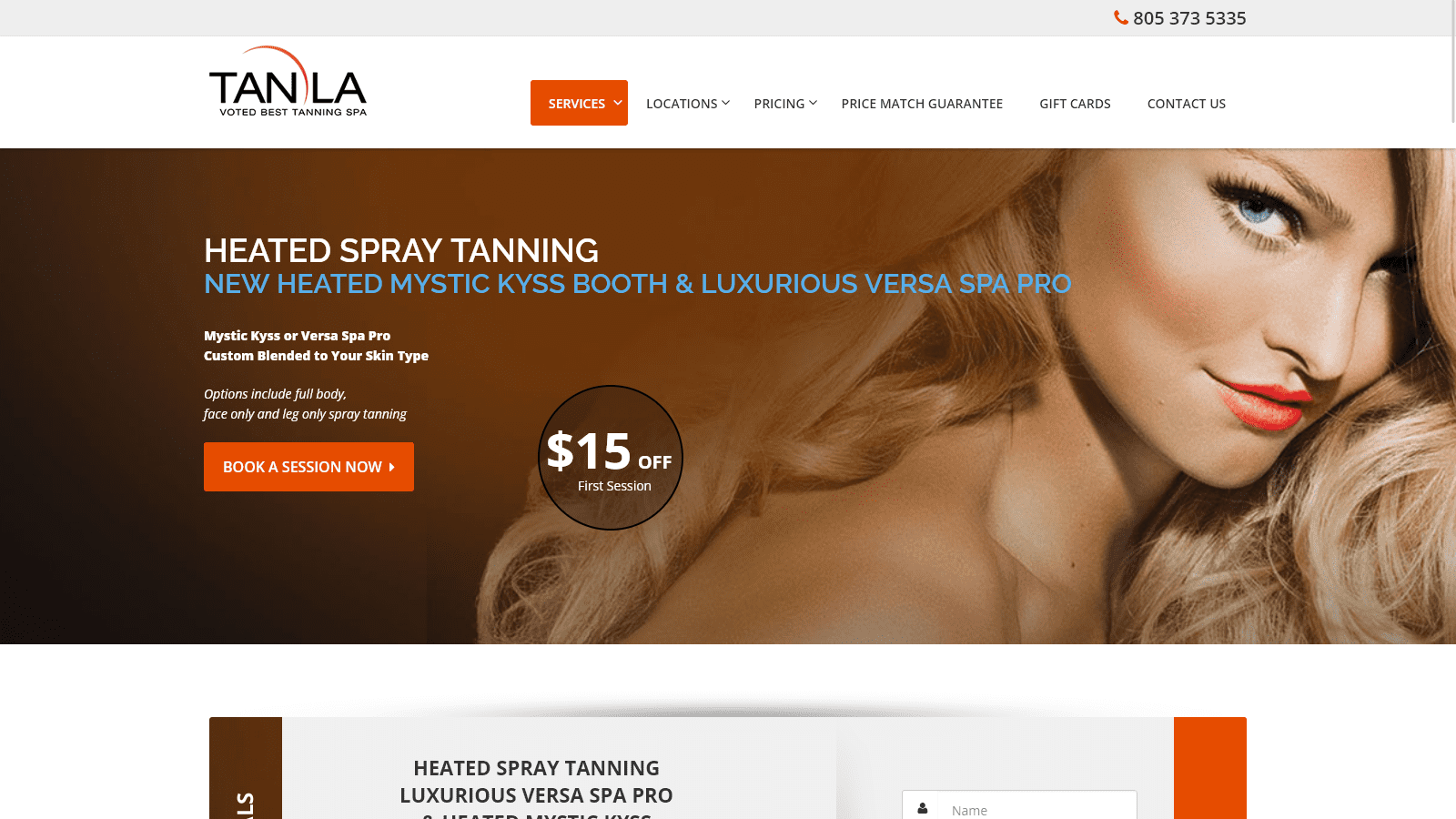 Work with WebPlanex
Core feature
At our core, we take pride in maintaining immaculate facilities, nurturing a team of friendly and highly trained staff.
Still Wondering If We Are the Right Fit?
Take our Risk-Free 15-Day Free Trial
connect and
Assure with us
Simple & Transparent Pricing
Robust Data Protection
Fully Signed NDA
100% Code Security
Easy Exit Policy