Webplanex and eWay
Explore eWay's Global Payment Gateway Excellence, in Collaboration with Webplanex
eWay is a leading global online payment gateway trusted by over 15,000 businesses worldwide to process credit card payments. With support from more than 200 shopping cart platforms and 23 banks in Australia and New Zealand, eWay offers a seamless payment experience for customers around the globe. As a certified vendor of all major credit cards, we ensure secure transactions for businesses and customers alike.
WebplaneX partners with eWay, harnessing the power of WordPress, PHP, jQuery, HTML5, and CSS3 to enhance the online payment process. Our user-friendly website, built on WordPress and powered by PHP, ensures a smooth and efficient browsing experience. The integration of jQuery, HTML5, and CSS3 enhances interactivity and visual appeal, creating a seamless payment journey.
Experience the convenience of eWay today and unlock a world of secure online payments. With WebplaneX's technological expertise, we empower businesses to process transactions seamlessly, providing peace of mind for both businesses and customers. Trust eWay and WebplaneX for all your global payment needs.
Strategy

Payment Gateway

Design

WordPress, PHP, jQuery, HTML5, CSS3
Open Project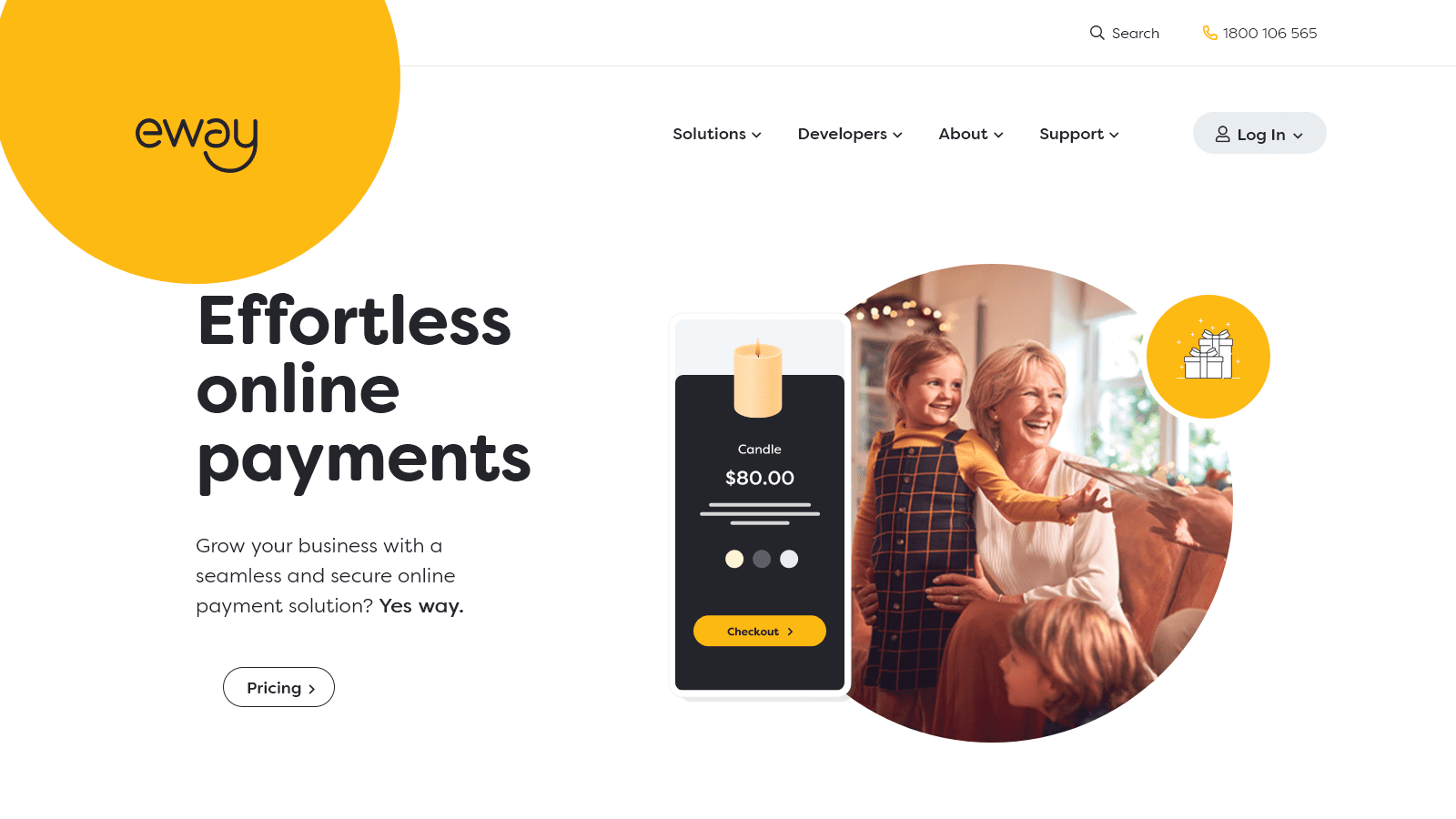 Work with WebPlanex
Core feature
Out-of-the-box Payment Solutions: Eway offers ready-to-use payment solutions tailored for various industries and businesses, making it easy for businesses to start accepting online payments.
Still Wondering If We Are the Right Fit?
Take our Risk-Free 15-Day Free Trial
connect and
Assure with us
Simple & Transparent Pricing
Robust Data Protection
Fully Signed NDA
100% Code Security
Easy Exit Policy