Webplanex and Azova Health
Empowering Connections for Better Care
Azova Health is a groundbreaking platform designed for all healthcare professionals, offering free and secure record sharing between patients and every health, mental health, and wellness professional and pharmacist in America.
Our goal is to facilitate seamless communication and collaboration in the healthcare ecosystem.
Webplanex partners with Azova Health, leveraging the power of Laravel, PHP, jQuery, HTML5, and CSS3 to revolutionize the healthcare industry.
Through our integrated and enterprise-level secure messaging system, we empower all stakeholders in healthcare to connect and communicate effectively. Whether you are a patient, a healthcare professional, a mental health practitioner, or a pharmacist, Azova Health provides a unified platform for secure record sharing and streamlined communication.
Experience the future of healthcare with Azova Health and Webplanex. Our technological expertise ensures a seamless and secure experience for all users, enabling efficient collaboration and improving patient care.
Trust Azova Health and Webplanex to transform the way healthcare professionals connect and share information.
Strategy

Health Care

Design

Laravel, PHP, jQuery, HTML5, CSS3
Open Project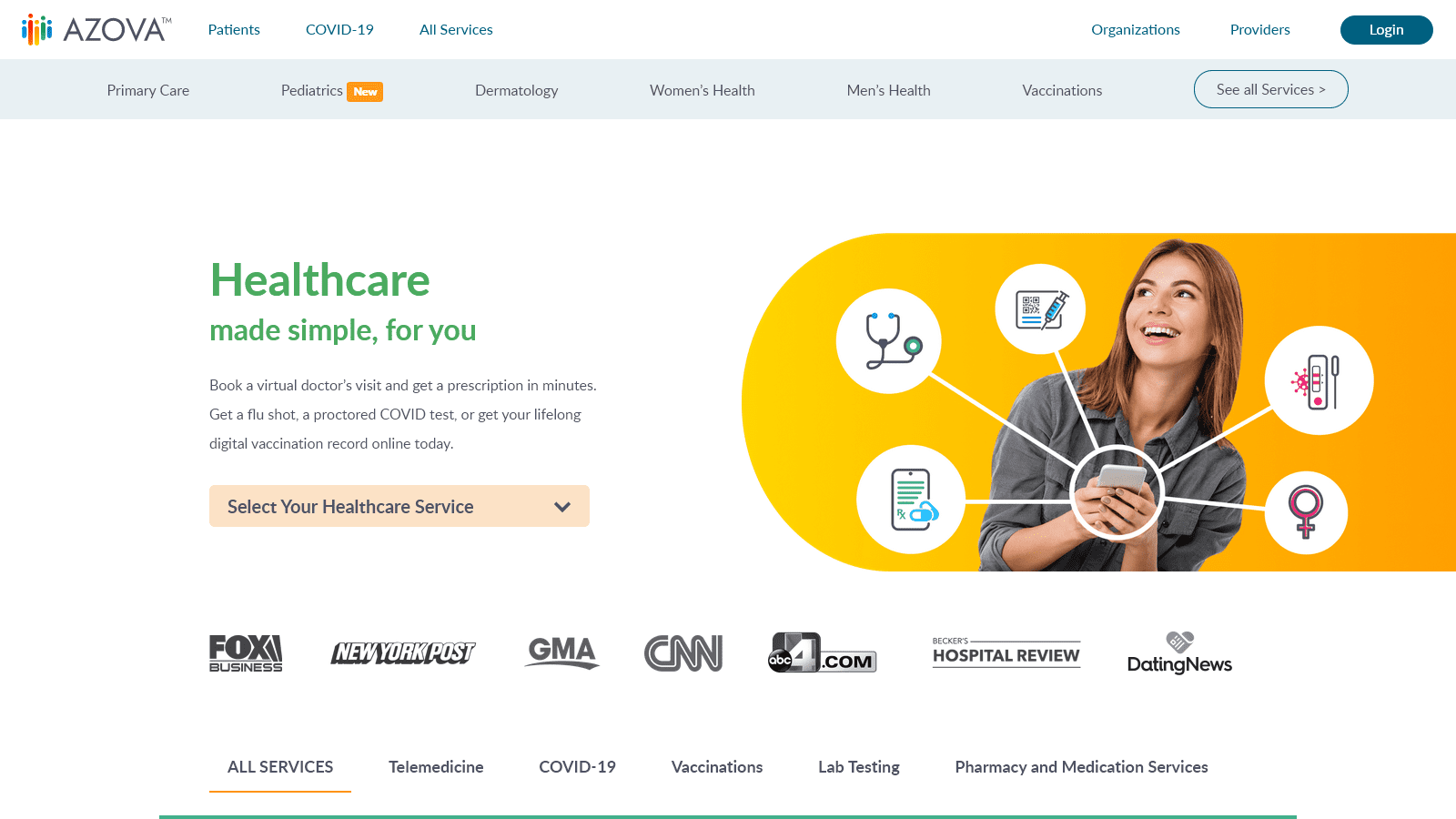 Work with WebPlanex
Core feature
Elevating Healthcare Collaboration: Azova Health & Webplanex
Still Wondering If We Are the Right Fit?
Take our Risk-Free 15-Day Free Trial
connect and
Assure with us
Simple & Transparent Pricing
Robust Data Protection
Fully Signed NDA
100% Code Security
Easy Exit Policy