Webplanex and Donna Bella Hair
Elevating Donna Bella Hair: From Pinnacle-Cart to Shopify Success Story
In 2015, Donna Bella Hair (DBH) approached us with their existing website built on Pinnacle-cart. However, Pinnacle-cart had its limitations and DBH needed a more scalable and robust server architecture that didn't require manual management. Additionally, DBH aimed to maximize their site speed to accommodate the millions of monthly visitors they were receiving. We extensively evaluated various eCommerce platforms such as Magneto, Big-commerce, Woo-commerce, Joomla, and Lemon-stand (which has since closed), ultimately choosing Shopify as the ideal solution.
The biggest hurdle we faced was migrating the existing data from Pinnacle-cart, including orders, customers, and products, to Shopify.
Our primary objective was to seamlessly transfer all customer and order data to Shopify. To accomplish this, we developed a PHP script that efficiently extracted data from Pinnacle-cart and seamlessly inserted it into Shopify.
We approached the challenge with utmost confidence, leveraging our expertise to overcome any obstacles. Ultimately, we successfully achieved our goals, and today, the DBH website thrives on the Shopify platform. Numerous customizations were implemented, either through the creation of private applications or by utilizing third-party applications.
Presently, the DBH website experiences a substantial volume of traffic with an impressive conversion rate.
Strategy

Human Hair Extensions

Design

Shopify, eCommerce, CMS, PHP
Open Project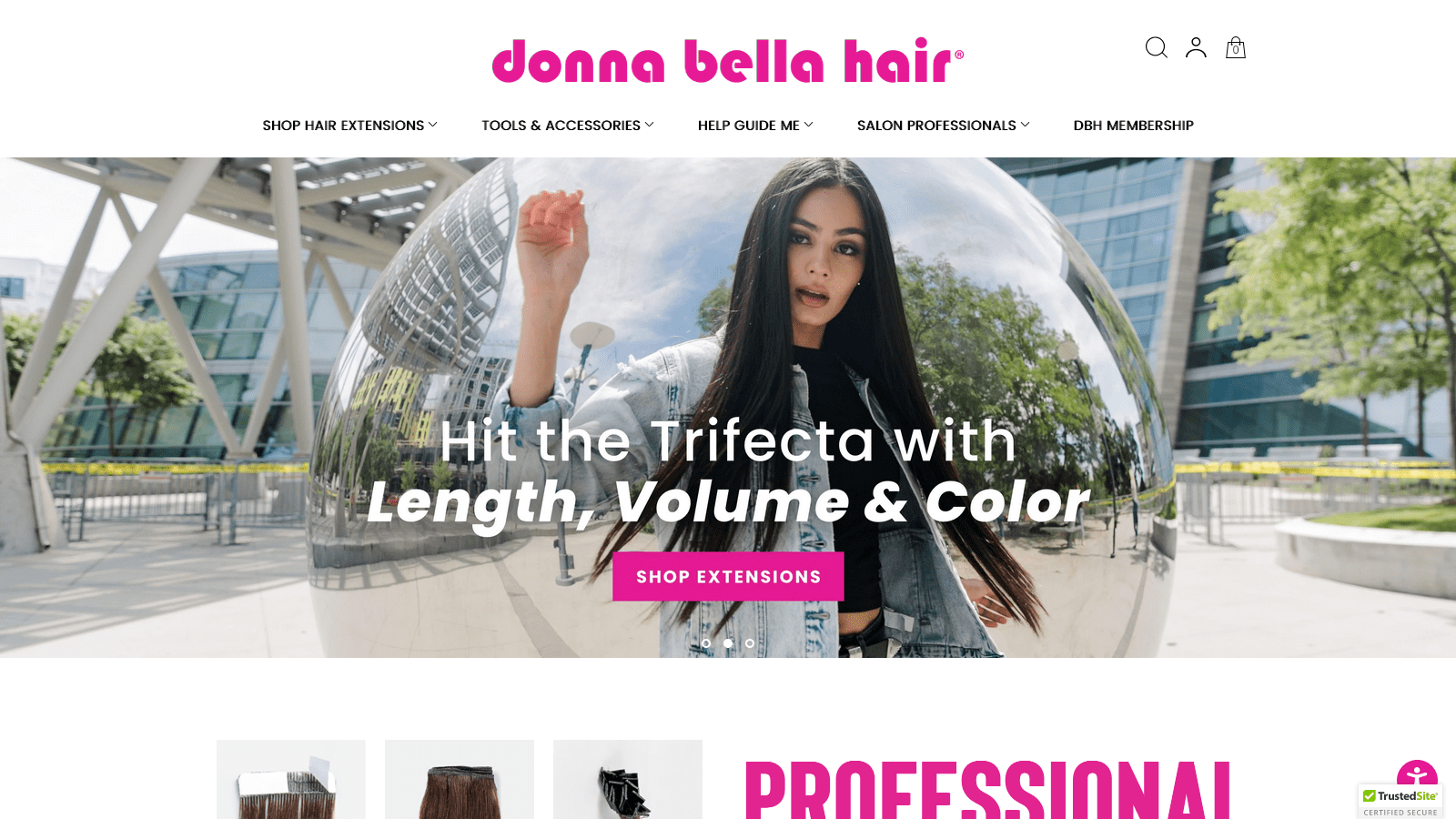 Work with WebPlanex
Core feature
Elevating Excellence in Hair Extensions and Stylist Support.
Still Wondering If We Are the Right Fit?
Take our Risk-Free 15-Day Free Trial
connect and
Assure with us
Simple & Transparent Pricing
Robust Data Protection
Fully Signed NDA
100% Code Security
Easy Exit Policy