Webplanex and The Meat Club
Elevating Your Meat Experience
The Meat Club brings the finest, restaurant-quality Australian beef and lamb to the doorsteps of Singapore residents. With a commitment to transparency and honest pricing, we offer fresh, non-frozen meat that exceeds expectations.
Through a subscription model, The Meat Club harnesses the collective purchasing power of its members, providing benefits for all.
Webplanex collaborates with The Meat Club, leveraging the power of WordPress, PHP, jQuery, HTML5, and CSS3 to enhance your meat experience. Our seamless integration of these technologies ensures a user-friendly online platform where you can explore our premium meat selections and conveniently place your order.
With the versatility of WordPress, the functionality of PHP, the interactivity of jQuery, and the enhanced design capabilities of HTML5 and CSS3, we provide an engaging and intuitive shopping experience.
Elevate your meat experience with The Meat Club today. With WebplaneX's technological expertise, we deliver exceptional-quality meat directly to your door. Trust The Meat Club and WebplaneX for a seamless and convenient way to enjoy premium Australian beef and lamb.
Strategy

Meat Supplier

Design

WordPress, PHP, jQuery, HTML5, CSS3
Open Project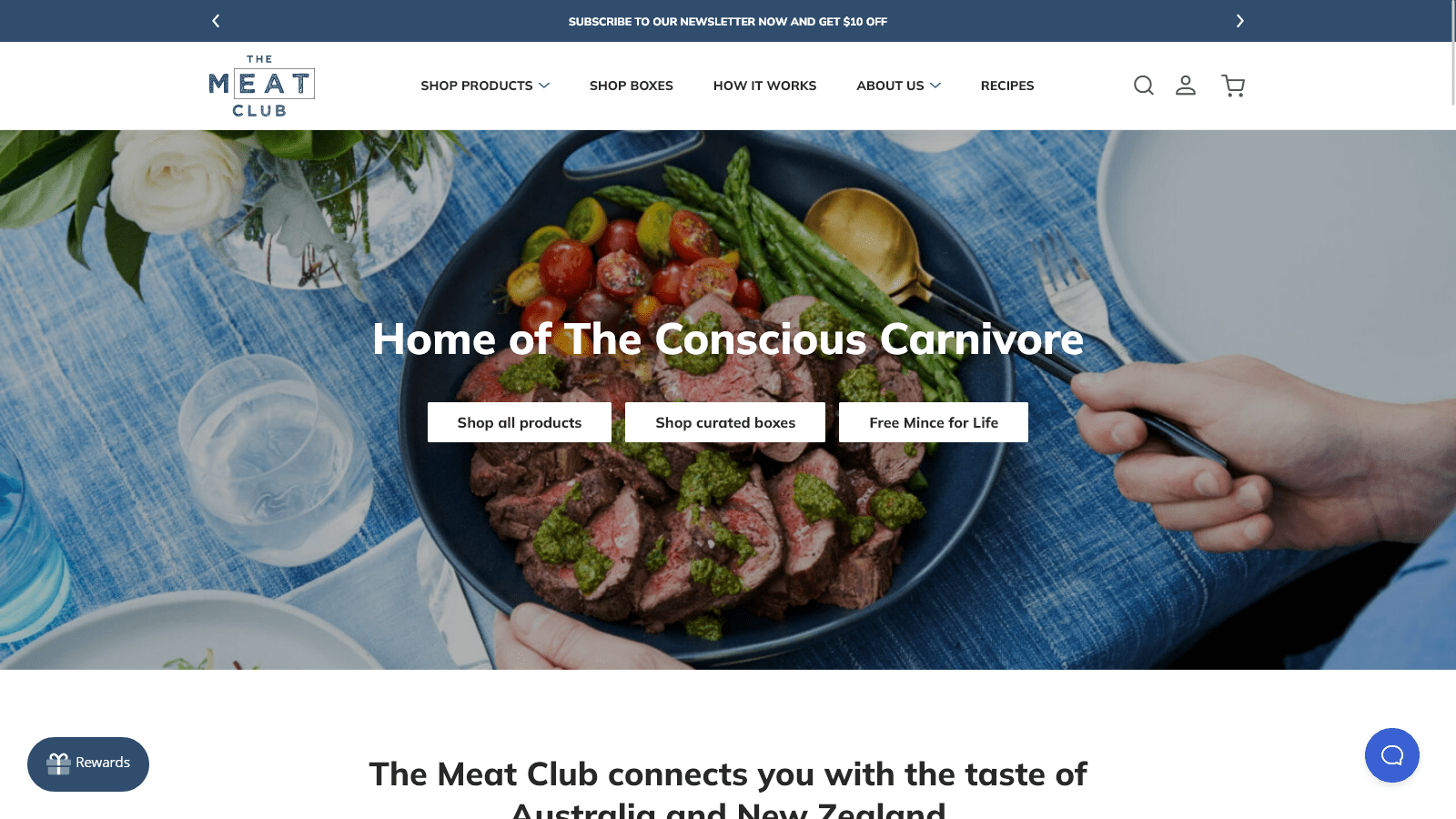 Work with WebPlanex
Core feature
Nourishing Tomorrow, Today: The Meat Club's Vision of Mindful Meat Consumption
Still Wondering If We Are the Right Fit?
Take our Risk-Free 15-Day Free Trial
connect and
Assure with us
Simple & Transparent Pricing
Robust Data Protection
Fully Signed NDA
100% Code Security
Easy Exit Policy