Webplanex and Cell Beat
Unleashing Your Musical Expression
Cell Beat offers you the opportunity to upload your own music and create personalized ringtones through our innovative Ringtone Creator.
With our platform, you can download free ringtones for your iPhone or Android device, enhancing your mobile phone experience. All ringtones are available in either mp3 or m4r format, ensuring compatibility with your device.
Webplanex collaborates with Cell Beat, harnessing the power of WordPress, PHP, jQuery, HTML5, and CSS3 to unleash your musical expression. Our seamless integration of these technologies provides a user-friendly platform where you can easily upload and create custom ringtones.
With the versatility of WordPress, the functionality of PHP, the interactivity of jQuery, and the enhanced design capabilities of HTML5 and CSS3, we offer a seamless and engaging experience.
Experience the joy of personalized ringtones with Cell Beat today. With WebplaneX's technological expertise, we empower you to express your musical taste through exceptional ringtone creation. Trust Cell Beat and WebplaneX for a dynamic and customizable mobile phone experience.
Strategy

Rington Creator

Design

WordPress, PHP, jQuery, HTML5, CSS3
Open Project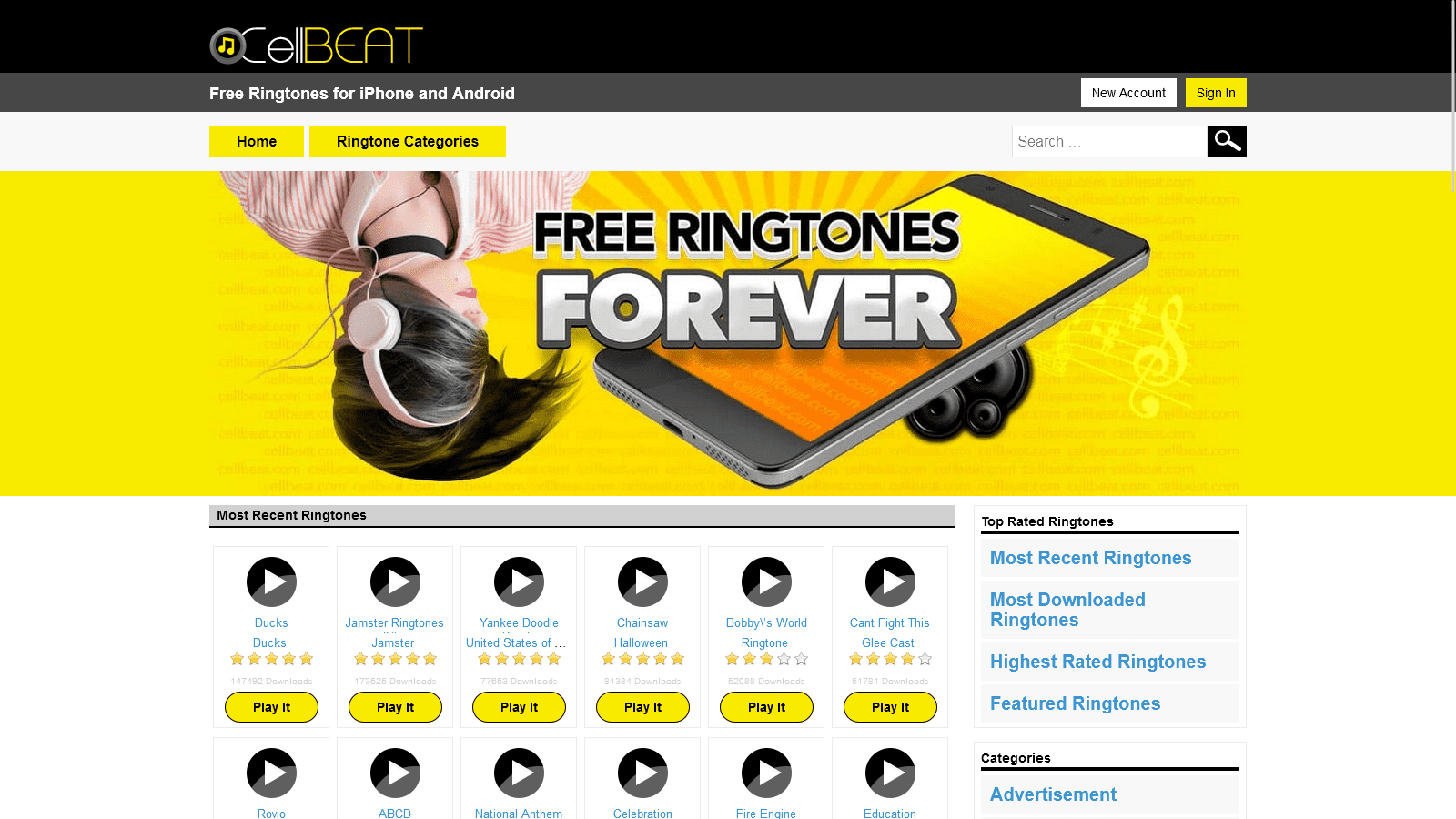 Work with WebPlanex
Core feature
Your Experience, Your Responsibility: Understanding Cellbeat.com's Commitment and Guidelines
Still Wondering If We Are the Right Fit?
Take our Risk-Free 15-Day Free Trial
connect and
Assure with us
Simple & Transparent Pricing
Robust Data Protection
Fully Signed NDA
100% Code Security
Easy Exit Policy