Webplanex, Vint & York
Redefining Eyewear Fashion with Webplanex, Vint and York.
Vint & York is a New York-based eyewear brand that captures the essence of nostalgia while embracing contemporary and classic design.
Inspired by the artistic self-expression of the 1920s, we have reimagined vintage aesthetics into modern and stylish frames that are playful, timeless, and highly sought-after. At Vint & York,
We believe eyewear is a form of personal introspection, a form of self-expression that reflects who we are.
WebplaneX collaborates with Vint & York, harnessing the power of Shopify, eCommerce, CMS, and PHP to redefine the eyewear fashion industry.
Our seamless integration of these technologies ensures a user-friendly online store where customers can effortlessly explore and purchase our coveted frames.
With the versatility of Shopify, the efficiency of eCommerce, and the flexibility of CMS and PHP, we provide an immersive and personalized shopping experience.
Experience the allure of Vint & York today. With WebplaneX's technological expertise, we empower individuals to manifest their self-expression through exceptional eyewear. Trust Vint & York and WebplaneX for stylish frames that blend nostalgia and contemporary design.
Strategy

Home Decor

Design

Shopify, eCommerce, CMS, PHP
Open Project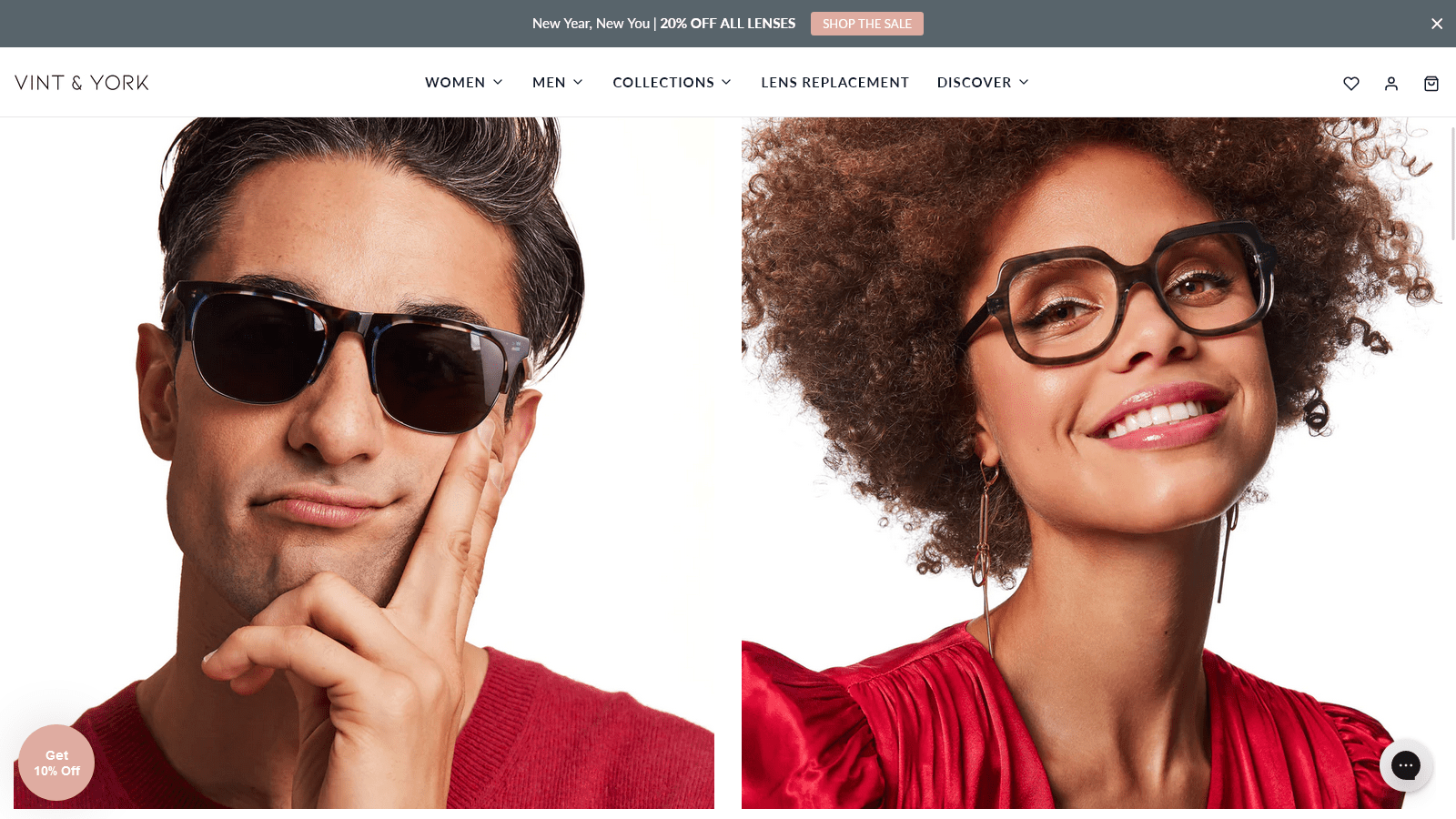 Work with WebPlanex
Core feature
Unveil Distinct Elegance: Handcrafted Brilliance, Affordable Luxury
Still Wondering If We Are the Right Fit?
Take our Risk-Free 15-Day Free Trial
connect and
Assure with us
Simple & Transparent Pricing
Robust Data Protection
Fully Signed NDA
100% Code Security
Easy Exit Policy