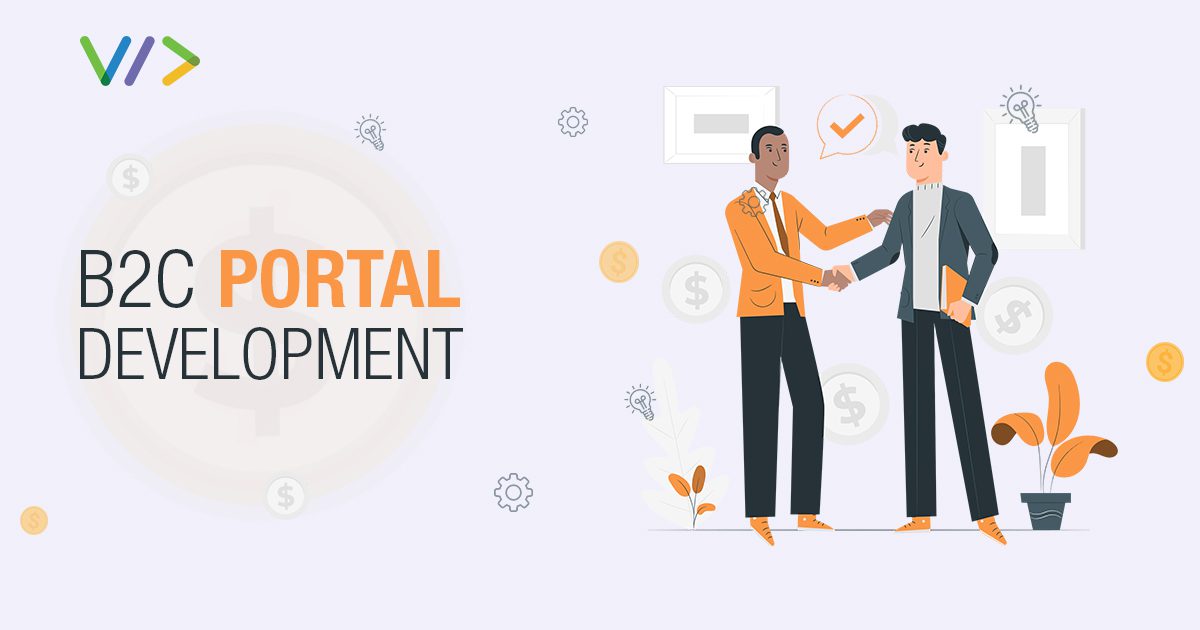 It has been said that all users are familiar with the B2C ecommerce model. B2C sites sell products, services, and information directly to end-users. B2C means Business-to-consumer is mainly about selling products/services to end users via online mediums. The B2C portal permits you to create an effective and efficient worldwide sales system with decreased operational costs. The blast of B2C portal development starting around 2020 and Pandemic. Moreover, millions of individuals changed their standard shopping during this period and started purchasing food clothing online.
Nowadays, various companies are in the open market for B2C portal development. However, you have to select the best that meets all your business requirements. All online marketplaces are skyrocketing, like Amazon, Myntra, eBay, etc. The customer enjoys the new way of shopping more than ever. They started trusting online sellers.
The B2C portal development helps you achieve all the necessary benefits of technology. The logical plan models intended to suit your business necessities can support your business. However, it will also fulfill all your needs for B2B B2C business portals, simple online e-commerce shopping cart, payment gateway, etc. In 2022 the market of the B2C is reaching too high if any organization is selling products, then the B2C portal should have. Additionally, everyone around us is moving towards online shopping, web-based shopping, etc., so B2C gateways are also booming.
Webplanex Infotech offers B2C portal design and development expertise translating to various platforms for seamless performance. However, we will support you in every step of B2C portal development, right from creative strategy to robust development.
Also good to read – Milk delivery app development features, cost
Whether you are searching for B2C/B2B portal development, our full-cycle solution will help you. Having years of experience across various domains, our B2C portal development services will strengthen your capabilities, resulting in high service levels.
In this, articles we will discuss complete guidelines for the B2C portal development, features, advantages, and cost of B2C development.
What is b2c portal development
B2C means Business-to-consumer is the process of selling various products and services directly between business and consumers. However, several companies sell directly to consumers and can be referred to as B2C companies. The B2C portal suggests the commerce transaction on the internet through the company website mobile, app; messenger featured with an online catalog.
A B2C portal permits businesses to reach more customers with less marketing effort. However, customers can order any type of product at any time with flexible options and other B2C portal features. Therefore, taking a step towards the B2C portal permits your business to grow faster as online shopping becomes more popular.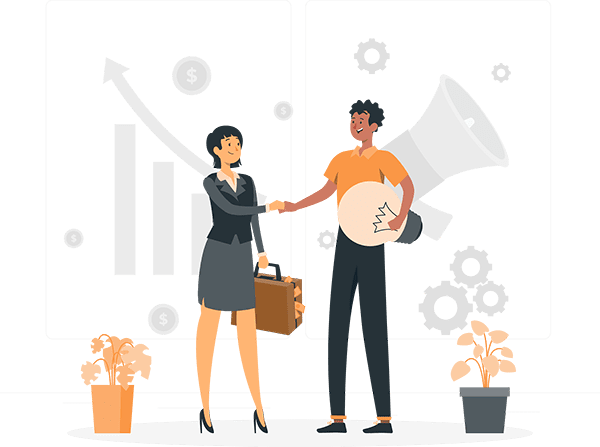 Examples of successful b2c portal.
There are various factors required to be taken into consideration while choosing a B2C portal. The following are an example that contains excellent solutions for the specific needs of a B2C store. Here is some example of successful B2C portal development.
Amazon – Amazon.com is the world's largest online retailer operating in B2B, B2C, and C2C ecommerce segments.
The company permits selling goods directly to consumers, allowing users to sell goods themselves. In addition, it gives purchasing solutions for registered businesses of any size adds wholesalers manufacturers to buy various products on site.
Shopify – Shopify is one of the most popular ecommerce platforms to create a feature-rich online store. Shopify is an online store without specialized web development knowledge. However, it is very easy to use and comes with various sets of store templates.
eBay – eBay is one of the oldest and largest online marketplaces for purchasing and selling new and used goods. The online trading platform operates both the B2C and C2C markets.
Features of b2c portal development
Responsive and user-friendly – All the portals should work in a very smooth manner. We give a very advanced, smoother, and best experience; choose a portal that is highly accessible across all devices and platforms. A user-friendly portal highly helps with portal development.
Customized design – The second step for the B2C portal development is custom design. The design should be unique and attractive for both customers and businesses person. However, this is all customized as per the various requirement.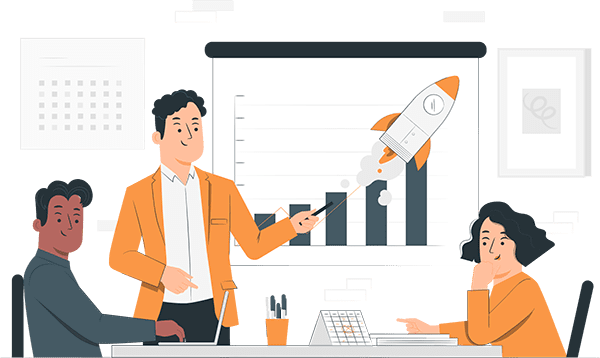 Payment method – There are different ways of payments method available in the market. Each of these has a different process to complete the transaction. In addition, the payment method has various payment methods, security, speed, and a good refund policy. However, this gives customers the best flexible options when selecting various payment methods.
Mobile optimization – Around us, we see users highly prefer smartphones. With the increase in mobile browsing time, your business must give a seamless mobile platform. It's not that your B2C website be able to provide.
Chatbots – This one is advanced B2C features and is highly useful for your business. The chatbots highly help you up-sell or cross-promote products and, more importantly. Any site should give 24/7 support. However, the customers can leave your site if they have difficulty finding various information or have problems with payment. Organizations highly use this technology to automate the customer support experience.
Admin Management – Developers are skilled in admin panel management from all aspects, making it easy for administration. However, it carries out all complex tasks fastly and perfectly.
Also good to read – Food delivery app development features, cost, and working
Review rating and feedback – Permit your users to read reviews/ratings or feedback of previous orders by adding columns below of product description. However, this can be found by users easily. This is one of the great marketing strategies to convert leads into sales. This feature is beneficial to take your business in a successful manner. To receive the product reviews offer your users/customers extra benefits like free samples, discounts, etc., customers.
High-End Security – Secure portal is essential as an attractive website. When anyone browses various products and services, they want to be confident the website is secure. However, a secured website builds trust between the users and business owners and has the confidence to add personal information. Unfortunately, there is some website that is not secured.
Content management system – The content management system is essential in increasing web traffic by optimizing things effectively in a global market.
Multi shopping options – B2C businesses have an ecommerce store on third-party applications like eBay, Flipkart, Amazon, etc. This permits business owners to acquire customers and increase sales. However, to manage various stores, a B2C portal must be able to integrate and simplify your work. Therefore, many options are available to organize different platforms in single dashboards.
Why choose webplanex infotech for b2c portal development?
Webplanex Infortech is a prominent mobile app & custom web portal development company that develops B2C portals at an advanced level. We help the client develop a rich feature B2C portal to help your organization. However, we give respect to our clients. They are our priority. W work cost-effectively and deliver B2C portal services within the time limit.
However, lead management, database management, configuration options, and many more features allow that portal to suit your business needs. In addition to this, we provide best B2C portal development. Along with highly advanced features, we also help with a custom B2C portal development from scratch based on your requirement. Get more suggestions for portal development, demo, various tips, and a lot more.
Hire B2C portal development from us to take your business to the top
Among various B2C portals worldwide, your one should be extraordinary and exceptional to prevail upon the most significant purchasers. To build another one or give an edge to your entryway, reach out to us. Hire Webplanex dedicated developers to work with them and complete your project.
How much does it charge for developing B2C portal development?
Creating a B2C portal development is not an easy task as it requires a lot of time and effort. The cost of building a custom B2C portal development depends upon the clients' requirements.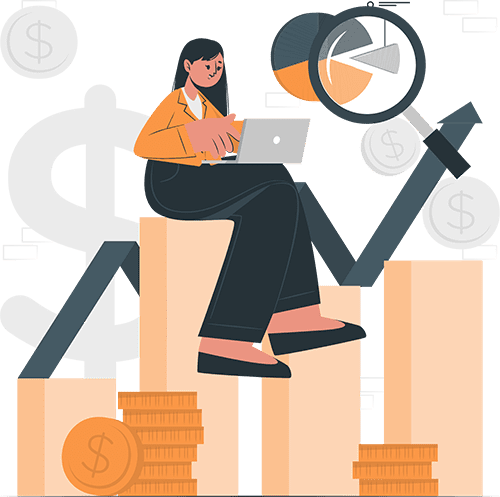 There is no perfect answer to this question. It highly depends on the various factors like the web development company you choose, platforms, payment integration, etc.
Factors affecting the cost of portal development.
Choose Platforms
Location of development
Design, development, and testing
Source of development
The expert professional team involved and their experience
The B2C portal is available on different devices like mobiles, tablets, laptops through social media. Moreover, there are many advanced features involved in portal development. So, the B2C portal development cost depends upon the client's requirements.
Wrapping up
In conclusion, for all businesses, the ecommerce industry is the future. Getting involved with the eCommerce industry can get more customers and increase sales. There are various features for B2C portal development. However, the portal development benefits business owners, customers, etc. B2C portal development services are the best and most effective in the modern era. However, we are always ready to provide you with the best and optimal solution to your problems.