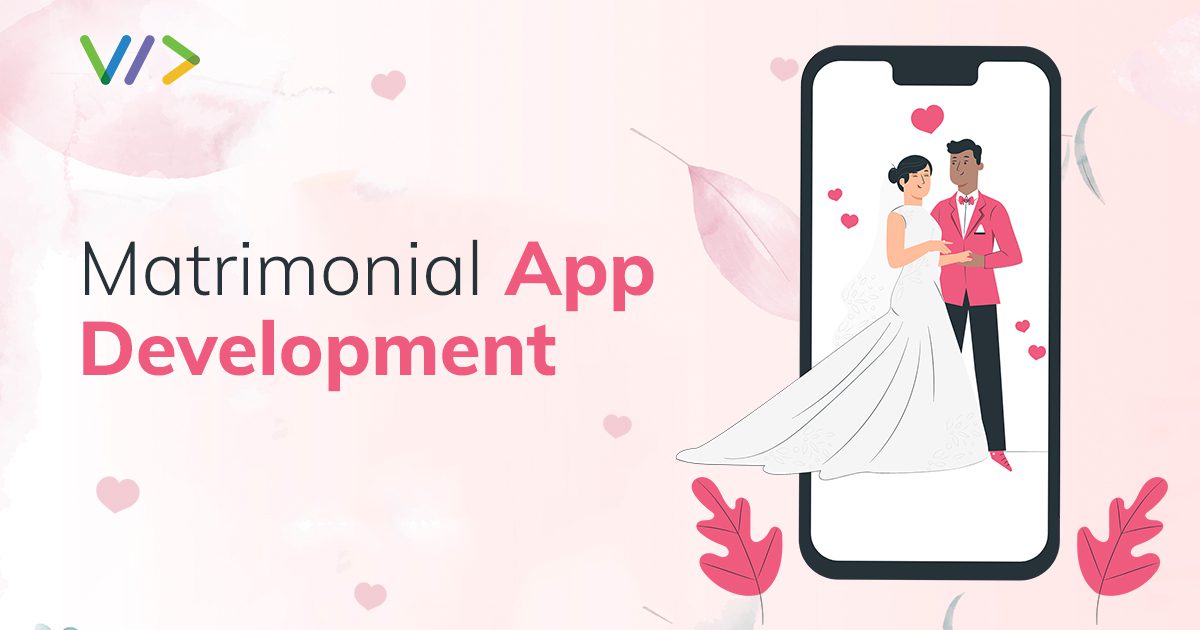 Marriage is defined as a concept that ensures that two individuals have chosen to come into a lifetime relationship according to their own will. Marriage is highly focused on extremely high in our general public. However, the parties included need to ensure that they are holding hands which individuals who match their level of everything. So, in this technology world, everything is available online then so marriage can also stay back in the list. Nowadays all the people are highly preferring all the things online as they are busy with their schedules. As a result, they can't go everywhere with their parents to find a partner for marriage. So for this, all prefer Matrimonial app development.
Webplanex is a famous and experienced matrimonial app development company developing a creative matrimonial app that everyone would appreciate. These days, many people like to find their match online before meeting personally for a date. For the people who need to progress into the wedding business, we'll assist you with expanding the extent of your matrimonial business and boost your user base, satisfying your business goals. The energetic and thoroughly prepared group of versatile application engineers, UI/UX designers, and other related professionals with their skills and efforts will give you an application that thrives your business.
So, let's move further and gather more information about the main concept of matrimonial app development. Moreover, here we will discuss each and every point of app development like Benefits, its features and development cost, etc. So, let's have a deep dive into it and discuss more.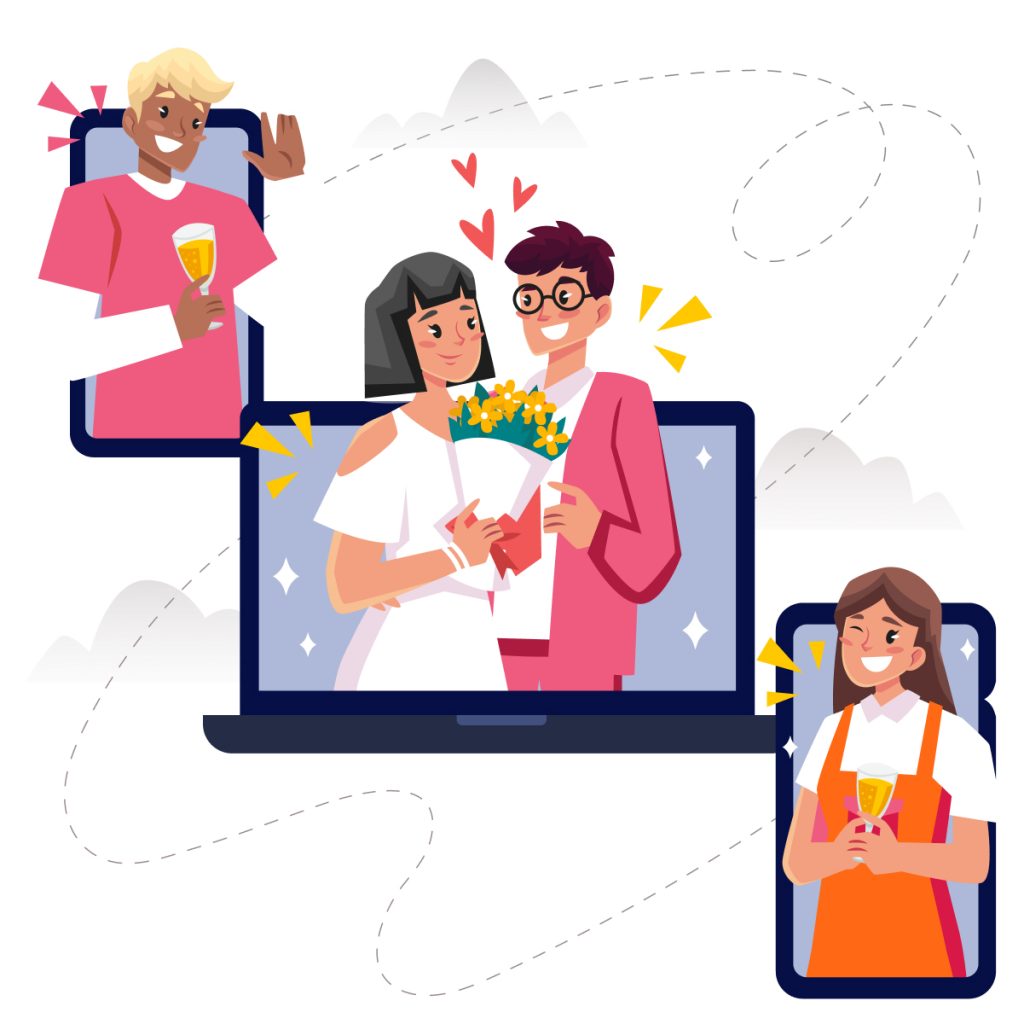 Benefits of matrimonial app development
A few benefits are associated with Matrimonial app development, but we will highly focus on the most listed ones. There is no doubt that these apps have decreased the burden of finding the perfect match for a person as they have gathered millions of profiles on their website. The app development provides various options to the concerned party and improves the decision quality.
In this matrimonial app, development registration is straightforward as users can create their profiles and go through all the related matching profiles. However, the Benefits for users involved in generating matrimonial app development are,
One of the great sources of marketing and advertising
The uploaded profiles provide complete security of the user's data and privacy.
Users can select their life partner on any criteria such as religion, caste, etc.
They have great options like chat and live video chatting, so users can save lots of time and money.
Matrimonial app development features
Users panel for matrimonial app development
Login / Register
Profile verification by contact number and email ID
Add horoscope
Upload users profile
Add user's personal information, education qualification, and more
Browse profiles with advanced search fields/filter
Add/remove users in favourite list
View profile detail of the selected users
CMS Integration
Payment Gateway integration
Save search
Customer support
Download horoscope
Apply coupon code
Request photo and horoscope of any contract user
Flexibility in payment options
Sharing reports or block the user if you find them inappropriate
Give packages of paid membership
Activate membership package and payment done online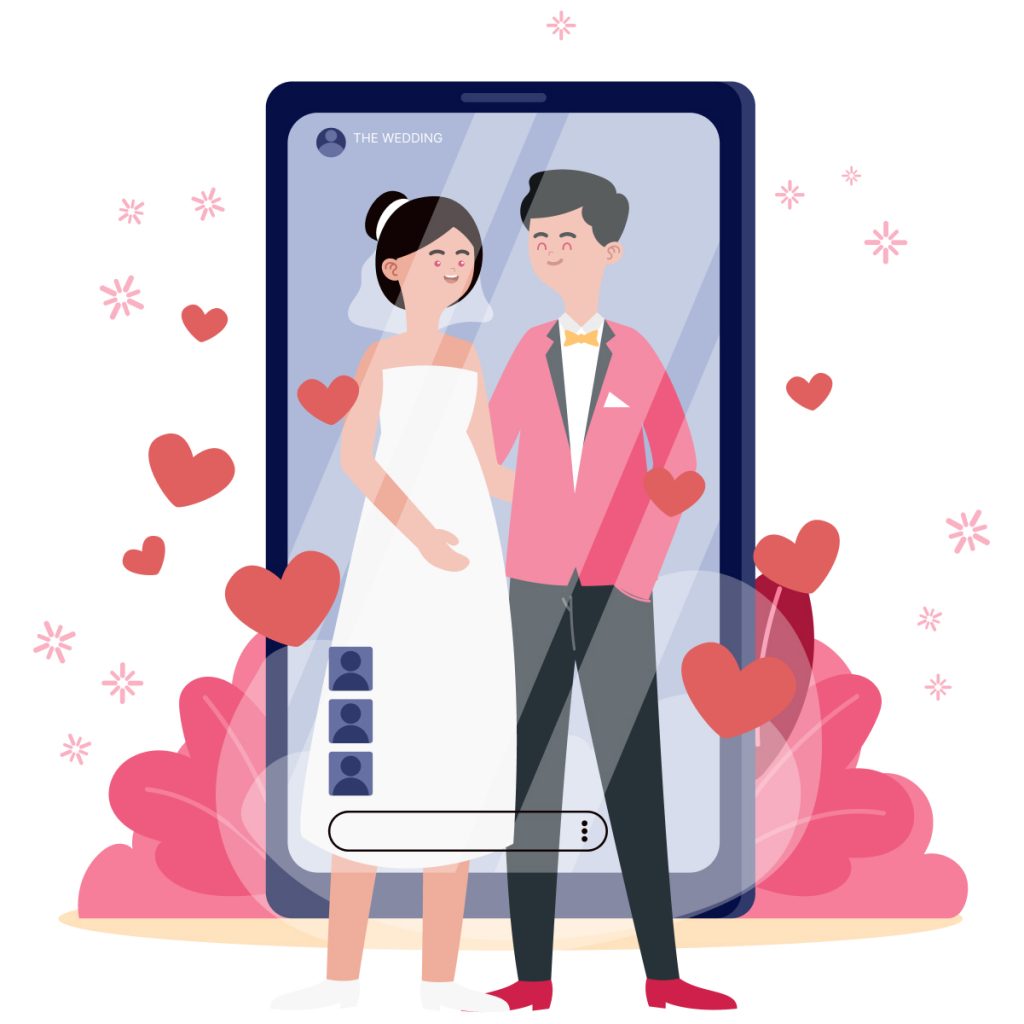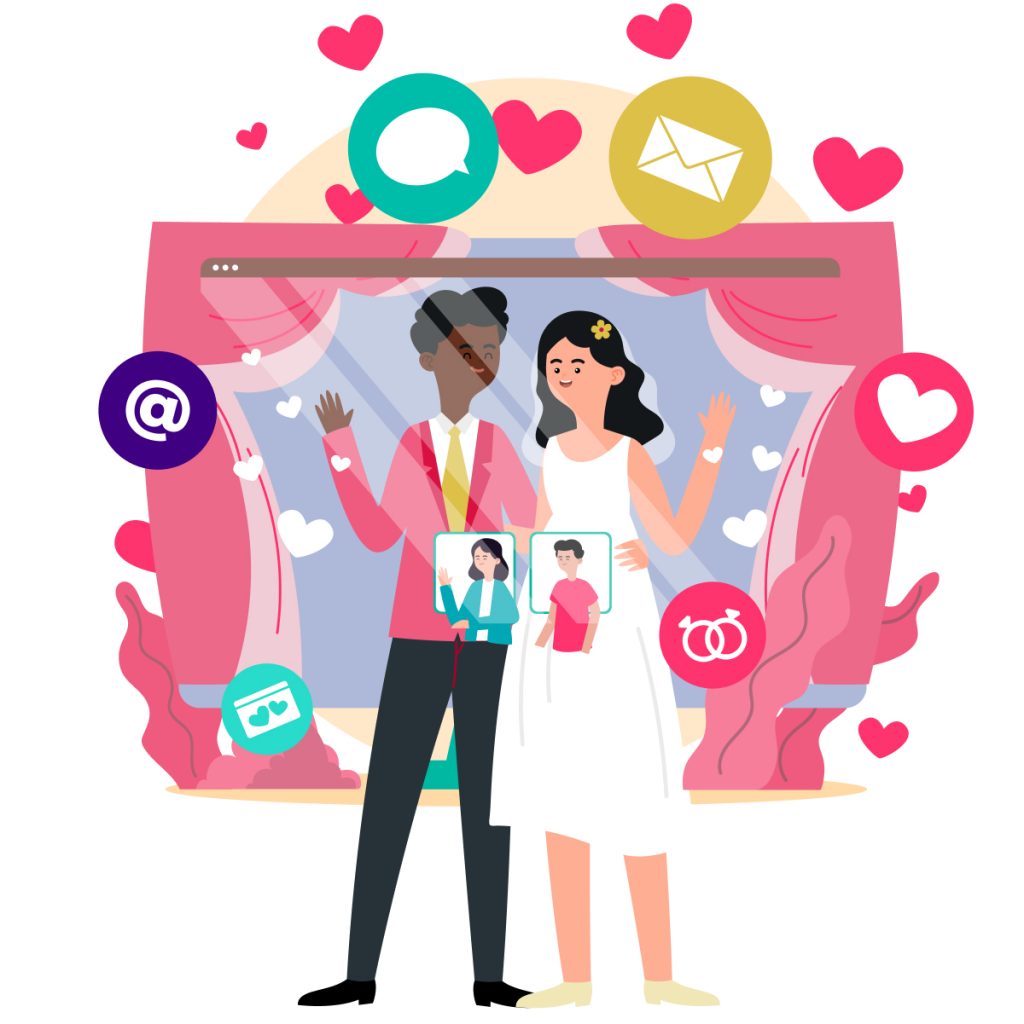 Admin panel for matrimonial app development
Login / Register
Dashboards
Users Profile verification
Manage users
Email and SMS marketing
Smart search
Manage offers and rewards
Real-time chat with contact users
Paid membership packages
Reporting and Analytics
Notification and alerts
CRM integration
CMS integration
Manage membership package
Reporting and analytics
Advanced features for matrimonial app development
Geolocation Tracking  :  – This feature assists the users in looking for their specific match near their location through different city searches. Geolocation tracking is beneficial to the users to search for their perfect match inside/outside their city.
Search and Filter  :  – Users can find the perfect life partner as per their liking and interest, like their location, occupation, community, etc.
Social integration : – Social integration is necessary for every business as everyone is on social media. With the help of these features, the users can look at the social profile of the interested users to get to know about their likes and dislike and know them in detail.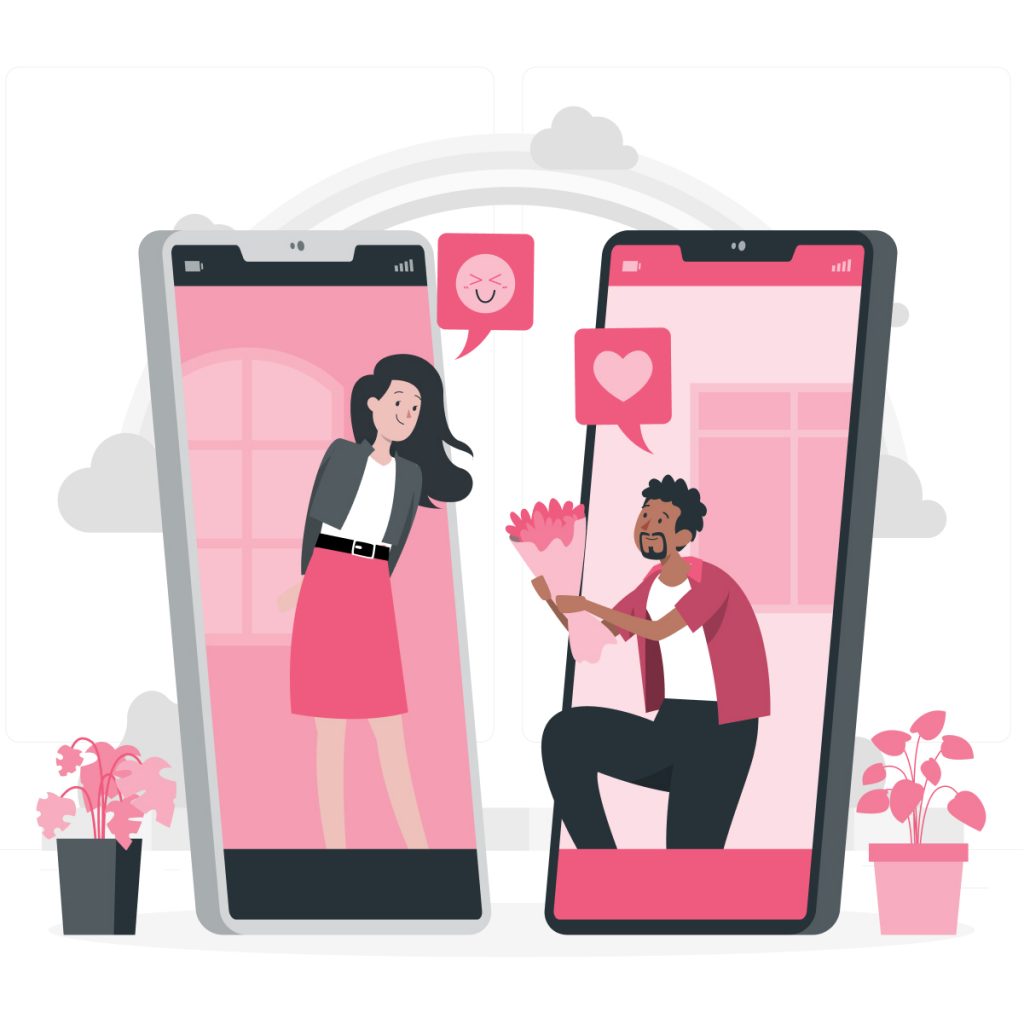 Multiple payment integration: – An ideal matrimonial mobile app should have multiple payment integration. It includes PayPal, Credit, debit cards, and many more. Flexibility in modes of payment proves essential as users in various countries have preferred modes of making payments.
Upload horoscope : – With the help of these advanced features, users can match their Kundli with the other profile of their interesting profile. However, many still people are now also believing in matching the Kundli before the marriage. Hence these advanced features must be there in the matrimonial app development.
Chat integration : – The integration of the chat API can be a great way to allow the users to communicate with several users to reach a level of understanding.
Also good to read : – complete guide to shopify speed optimization
Push notification : – These features include push notifications to keep the users updated about the latest thing in the app. Alerts in the form of notifications are given to the users about discounts, latest offers, special offers, rewards, and many more.
Security of Data : – Security of the data is playing advanced features of matrimonial app development. Data associated with various profiles need to be kept safe at all costs as sensitive details are contained in them. However, this is done safely and easily by looking only at some specific security features. However, users should not be worried about any personal data inserted in the app.
Rating/ Review : – Review and rating is the best features for the users and owner. With the help of this, the owner can make modifications near future requirements that help them to raise for their app.
CMS Integration : – A Content management system permits you to manage the entire available digital content on the app development.
Chat with partners : – Chat integration is important in matrimonial app development as it is important that the users can communicate with each other. However, it is a lot easier for people to initiate communication via chat as they find it way easier and more convenient.
In-app camera : – Users will be able to share pictures with other profiles by clicking directly from the app camera. However, it also allows you to upload a particular picture from the phone gallery.
Image editor : – Sometimes, if you want to edit any of the images you need to upload then you need to able assisted by the images editor feature that has been integrated into the matrimonial app development.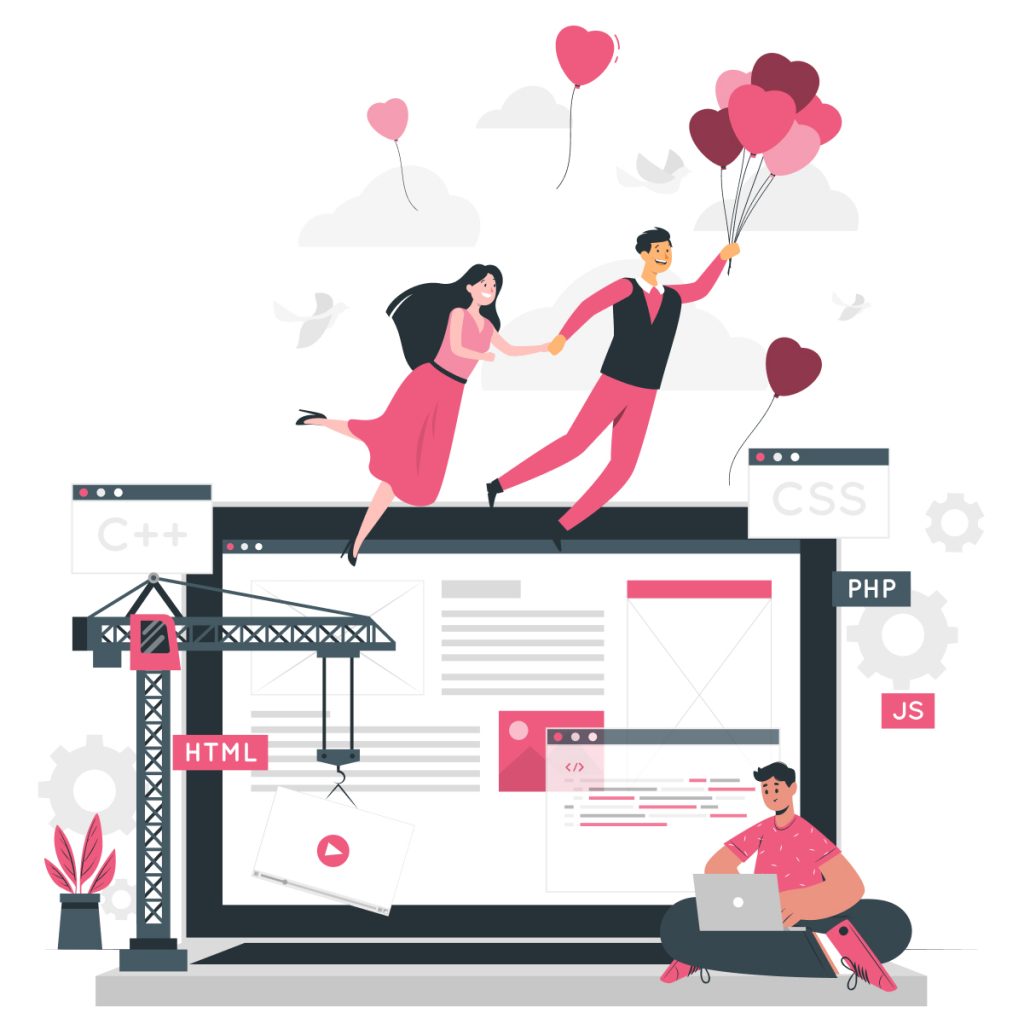 Why choose webplanex for matrimonial app development services
Webplanex is one of the most famous matrimonial app development companies. However, our developers strive to offer matrimonial app development according to the need of the customers and offer end-to-end services.
Experienced Team : – Having experienced team members with in-depth knowledge of generating an app development solution.
Communication : – With the most extreme commitment we elevate seamless communication to give clients top-notch administration with a plan to offer the more significant type of services in the future.
Support : – Our experienced team gives you 24/7 world-class customer support. However, the client can contact us anytime and from any place.
Latest trends : – Webplanex provides you with all the latest advanced technology highly used in the market.
Cost to develop a matrimonial app development.
Many factors need to be considered to calculate the total cost that goes into app development of matrimonial app development. We cannot say any exact amount for the app development. The matrimonial app development cost clearly depends upon your requirement. Having a low budget, you can proceed with a matrimonial app clone from renowned companies like Webplanex.
Some of the important factors that determine the cost of development of a matrimonial app are that you require a Geographic location from where the team is hired and the experience level of your team and app developers.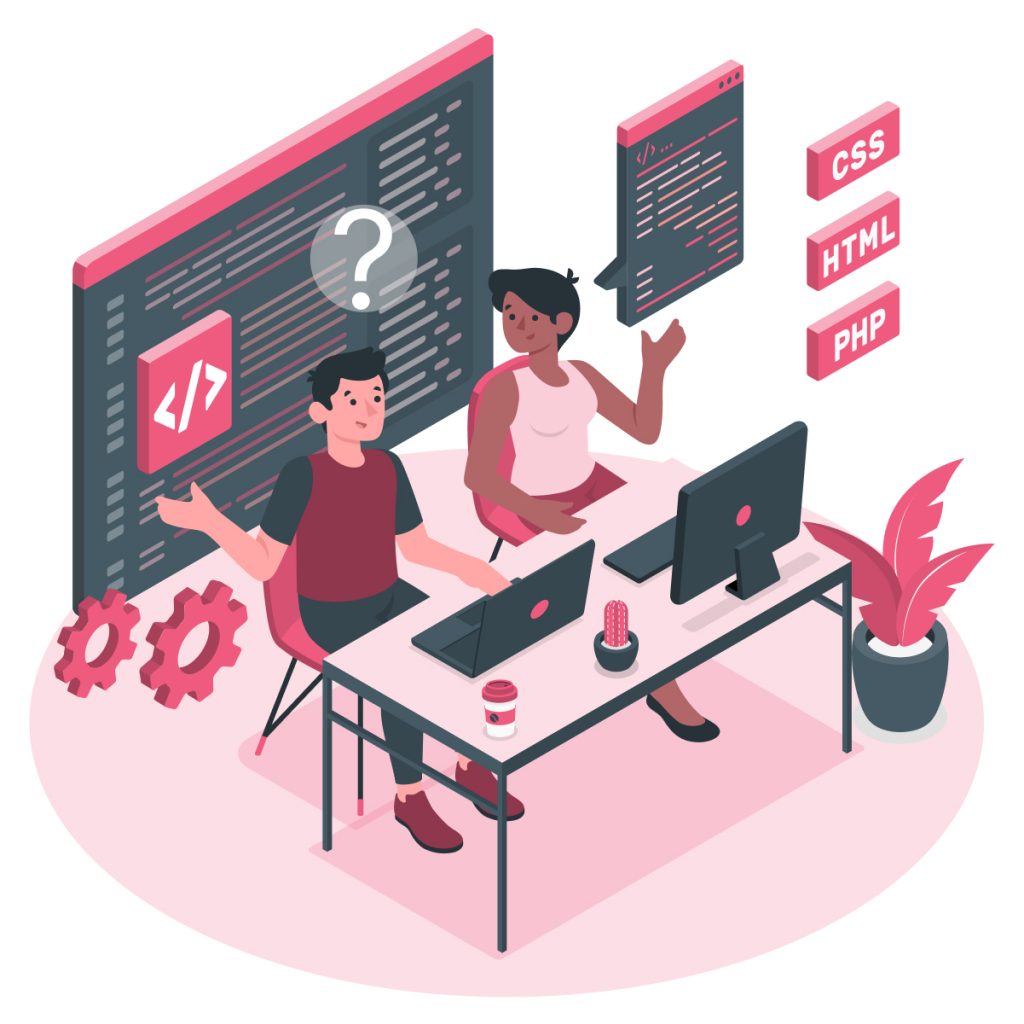 Functionalities and features that include in matrimonial services. Features and functionalities you are looking to join the app significantly decide the app's cost. If you think of adding only basic features to the app, you have to charge less, but if you add more advanced features, it charges high.
Design of the app If you have decided to develop app development, then you would be looking to deliver your app to a large audience. However, you must create an app that will appear classy and highly attractive to achieve this. Therefore the design of the app comes under the excellent and needs to appeal to lure in users.
Size of the App This feature symbolizes the total number of features and functionalities included in the app.
App Developers 

The development cost of a matrimonial mobile app will also depend on the geographic location of the developers decided by you. Geographic location, experience level, and expertise of app developers also play a major role in determining the cost of the app. The physical location of the app development company and the app developers is another key feature that affects the cost of the app very much.
also good to read: – online news portal development features and cost
The expert team needs to develop a matrimonial app development. Developing an app becomes quite easy if you have skilled and talented members on your team that will guarantee that the application you hope to create is first-rate and draws in countless clients. However, for matrimonial app development, anyone requires a team of designers, developers, skilled managers, and a tester to create an app that you dream. Moreover, Making your matrimonial app development viable with the two iOS and Android stages will draw in a huge crowd.
Wrapping up
In conclusion, you have got the perfect idea about matrimonial app development. As we see around the world all businesses are going online and hence marriage is also included. If you are having this type of business then it's better to have app development at this time. Here, you will get the best knowledge, features, and cost for matrimonial app development.
Webplanex leverages a top-notch solution that is feasible and scalable moreover, we are feeling proud of being the best matrimonial app development company. Offering world-class services which are affordable is what makes us unique. So, not to wait this time if a great matrimonial app development knocks on the door then you should not able to say no.