Webplanex and Lead Demand
Driving Financial Lead Generation
Lead Demand is a renowned global leader in the financial lead generation industry. Our portfolio of websites is strategically designed to generate high-quality leads for our partners. With a sole focus on consumer finance products, we have rapidly ascended to the top of the industry.
Webplanex collaborates with Lead Demand, harnessing the power of WordPress, PHP, jQuery, HTML5, and CSS3 to drive efficient and effective lead generation. Our website, built on WordPress and powered by PHP, provides a seamless browsing experience for users. With the integration of jQuery, HTML5, and CSS3, we enhance interactivity and visual appeal, capturing the attention of potential customers.
Experience the power of Lead Demand today. With Webplanex's technological expertise, we propel financial lead generation, enabling our partners to reach new heights in their businesses. Trust Lead Demand and Webplanex for exceptional lead generation solutions.
Strategy

Financial and Business Consultans

Design

WordPress, PHP, jQuery, HTML5, CSS3
Open Project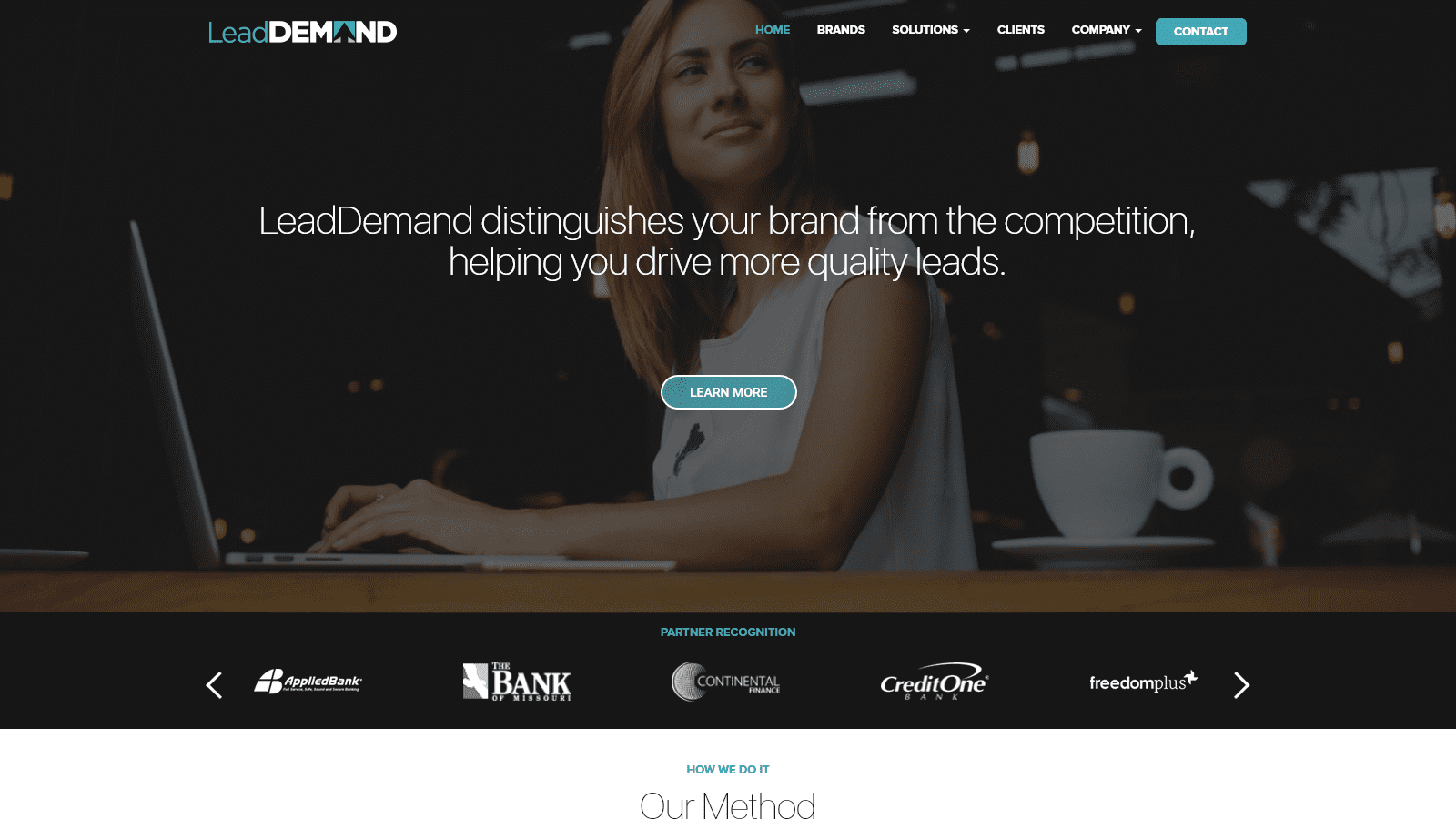 Work with WebPlanex
Core feature
Powering Financial Growth Through Precision Lead Generation
Still Wondering If We Are the Right Fit?
Take our Risk-Free 15-Day Free Trial
connect and
Assure with us
Simple & Transparent Pricing
Robust Data Protection
Fully Signed NDA
100% Code Security
Easy Exit Policy