Webplanex and Luxy Hair
Transforming Hair Dreams with webplanex
Luxy Hair is dedicated to helping individuals achieve the hair of their dreams. Whether you desire longer locks or a stunning look for a special occasion, we believe everyone deserves to feel incredible.
Our commitment to delivering an exceptional customer experience has earned us the reputation of being the world's #1-rated clip-in hair extensions brand.
Webplanex collaborates with Luxy Hair, harnessing the power of Shopify, eCommerce, CMS, and PHP to enhance the hair transformation experience.
Our seamless integration of these technologies ensures a user-friendly platform for browsing and purchasing our premium hair extensions. With the versatility of Shopify, the efficiency of eCommerce, and the flexibility of CMS and PHP, we provide a seamless and enjoyable shopping experience.
Experience the Luxy Hair difference today. With Webplanex's technological expertise, we empower individuals to achieve their hair dreams. Trust Luxy Hair and Webplanex for premium quality and unparalleled service.
Strategy

Human Hair Extensions

Design

Shopify, eCommerce, CMS, PHP
Open Project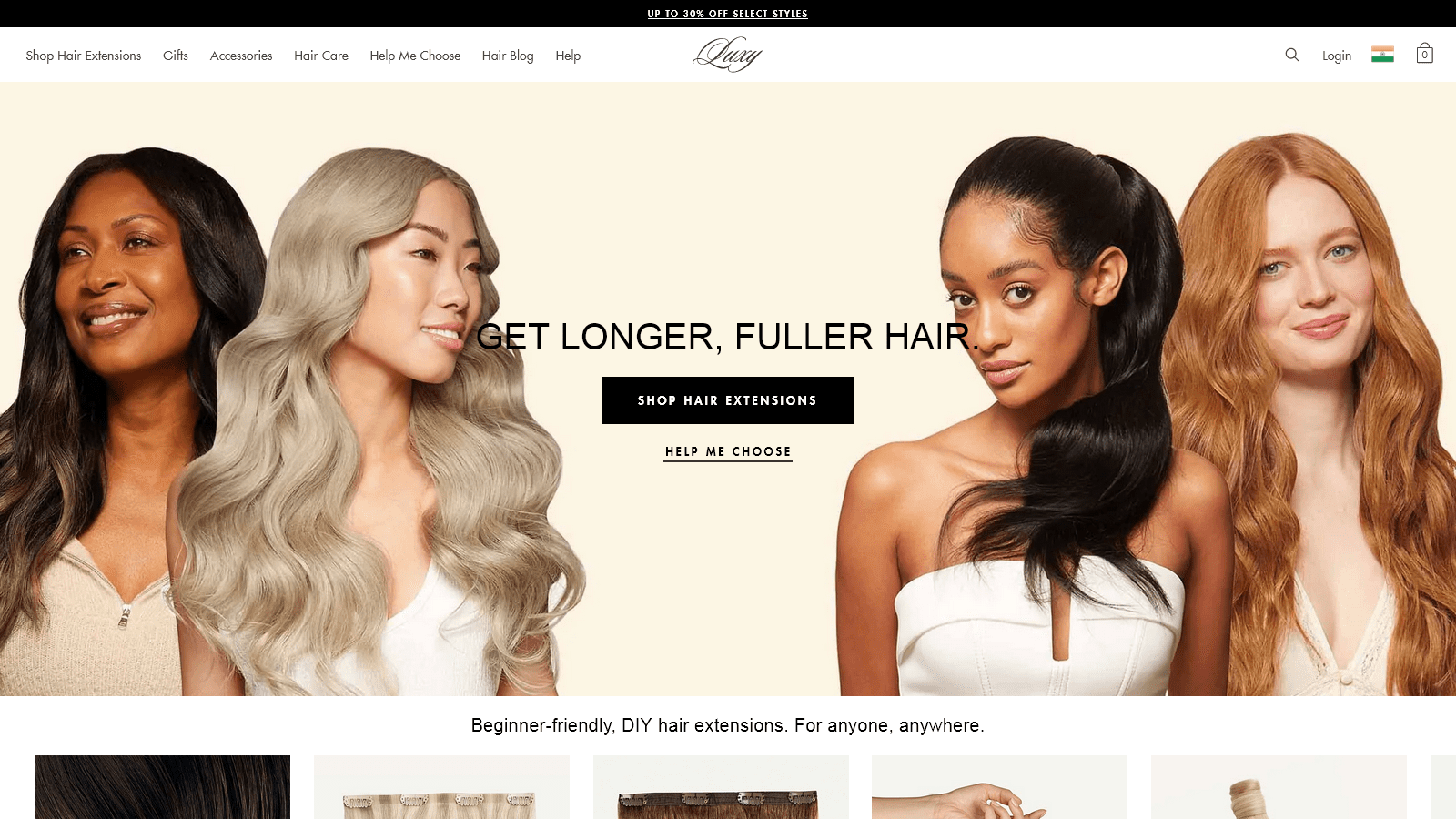 Work with WebPlanex
Core feature
Elevating Your Hair Experience with Premium Quality and Customer-Centric Excellence.
Still Wondering If We Are the Right Fit?
Take our Risk-Free 15-Day Free Trial
connect and
Assure with us
Simple & Transparent Pricing
Robust Data Protection
Fully Signed NDA
100% Code Security
Easy Exit Policy