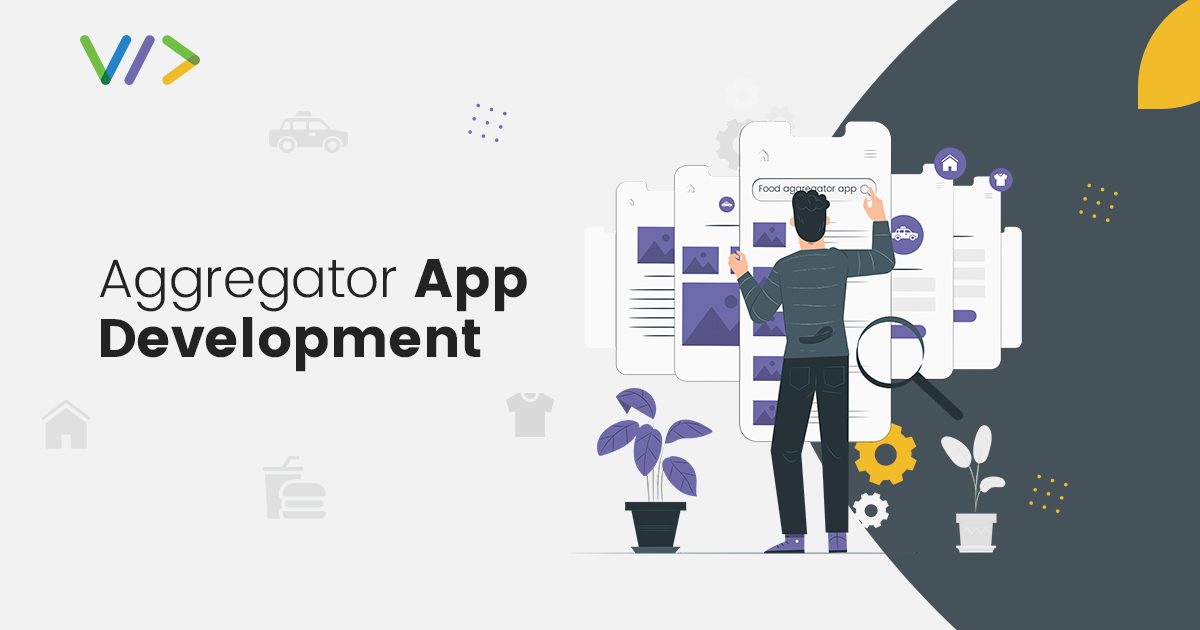 What is an Aggregator App development?
An Aggregator means an individual entity that gathers information organises that all the information can be presented on a single website. In other words, we can also say that aggregators mean the total obtained by adding products or information together. Therefore, users can get lots of benefits by developing the Aggregator app. Firstly, it saves a lot of time by simply visiting websites.
In day-to-day life, the advanced development of IT (information technology) extraordinarily impacted information source development and made another type of data source. The rise of digital information sources because of using digital technology by libraries, publishers, etc. However, digital information producers played a great role in changing libraries and information producer functions. For example, Aggregator playing an important role in library e-book spending decisions today. This article will discuss aggregators' meaning, Types of Aggregators, Advantages of aggregators, its features, etc. Additionally, there are various types of aggregators like Search Aggregators, Social Aggregator, News Aggregator, etc.
There are millions of websites in this digital world, and we can say the internet's eternal flow. However, aggregators give the services of collecting and compiling similar and important information on one website. There are various examples of successful aggregators that benefit their partners like Amazon, Flipkart, and much more.
The world of digital marketing is booming. Various social media platforms help you develop a reliable, professional network and keep in touch with relatives. In addition, every company has its own website to reach out to the customers and target audience.
Famous multiple types of aggregators apps on demand
Search Aggregator Search Aggregator is a type of metasearch engine that highly collects the result from multiple search engines simultaneously. Moreover, through RSS search results. Search aggregators are the favourite ways to take advantage of the power of multiple search engines with flexibility. There are various examples like Scour Web crawler.
Social Aggregator – Social aggregator is a tool that helps bring together data/content from various platforms. The social media aggregator collects various information from different social media websites like Twitter, Facebook, Instagram, etc. Social media aggregator pulls your organised social media posts into a feed you can implant anywhere on your website. Moreover, this displays the information.
News Aggregator – By the name, only all can understand that it's regarding the news. Gather news update insights or general web content from various online sources. All necessary information is displayed in a single location. These websites compile information from newspapers, e-paper, blogs, videos, etc., to one site. However, visiting more websites and viewing the content is time-consuming. News aggregators use RSS technology to extract and join the information in one place.
Review Aggregator – Firstly, the name only suggests that the Review aggregator means the review. The Review aggregator is similar to the news aggregators. However, they are group client or expert reviews of films, television shows, video games, restaurants, automobiles, etc.
Content Aggregator – Content Aggregator where the users aggregate the news and updates from various online sources. There are mainly two types of aggregators—those who gather information and other materials from different sources for publication on their websites—those who syndicate content gathering and distributing materials that suit their customer needs. The Aggregator involves collecting materials like blogs, newspapers, magazines, social media posts, etc.
Also Read : – Doctor prescription application development features, cost and benefits.
Shopping Aggregator – The Shopping aggregator is highly helpful to customers shopping online. Shopping aggregator results from various shopping engines, displaying price and rating comparisons. There are different websites and options available for online shopping these days. The Shopping aggregators help combine this multitude of choices and data and one spot. Therefore, the client doesn't need to visit every site. Aggregators are not restricted to items only; they reach out to services.
Poll Aggregator – Poll aggregator is an entity that tracks an aggregator. Various organisations conducted aggregator poll results to estimate public opinion. However, the poll aggregator gives a gathered source of recent or ongoing poll results. Therefore, these aggregators are highly needed to manage and curate lists of poll results.
Real Estate Aggregator – An aggregator reviews the entertainment business like books, games, TV shows, or films. Moreover, it is a website or software application that collects and displays the information connected to real estate. MLS listing from various sources. Real estate aggregators primarily target home hunters, buyers, prices, and other need details available on the websites.
Video Aggregator The video aggregates content from various websites and categorises them into lists. Youtube channels are the latest and most famous platform to access and watch videos. The number of videos published on it every day is huge. In addition, there are various online sites available for the video, e.g., Vodpod, Daily Tube, etc.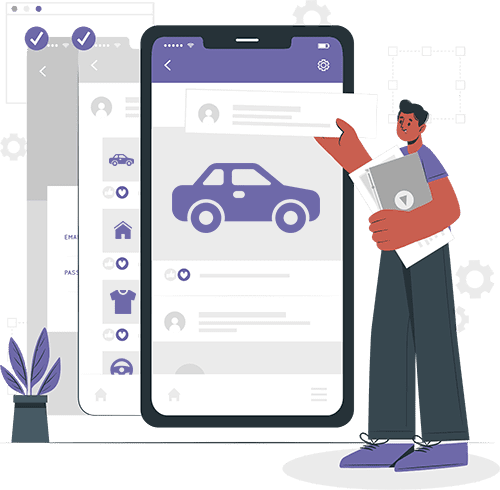 Features of aggregator app development
There is a list of features available for the aggregator app development. Additionally, there are different types of aggregators apps available. Here are the features you should incorporate in your aggregator app development.
Login – Users can sign up and register all the profile information. Additionally, users can log in through their social media account or mobile number with few clicks.
Search and Filtering – Users can avail all the available services on a single screen. Categorized into various sections for easy discovery and browsing.
Social Integration – Users can share current news videos to all their social media platforms with a few finger clicks.
Profile management – Add/ delete profile from the single interface and make way for a simplified profile management system.
Push notification – Get real-time notification regarding cab status, promotion, and various important events on the mobile phone.
Support multiple languages – However, it supports various languages so users can easily use the apps.
Smart view – However, smart view means all multimedia video audio content from your mobile to computer and laptops.
How much does it cost for developing an aggregator app?
Several questions come to mind that how much it costs to develop an aggregator app. Of course, it is very difficult to predict the charges as the number of features can reduce or increase. However, the main cost of developing an aggregator app depends upon certain features.
The certain features like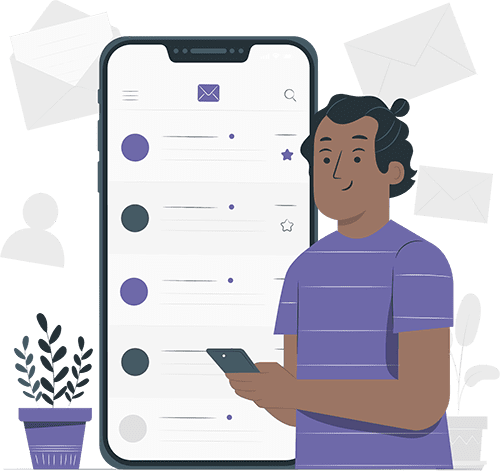 The price of an aggregator app depends more on the region and competition among various. Most of the company charges as per the nan hour they put in developing the app. The hourly rate starts from $20-$30 for developing an aggregator app. The simple you choose the app, the rate will be less. The cost of the aggregator app development in India is around $30,000 – $40,000, including all the features of the application.
Also Good to Read : Packers and Movers app development features, cost and benefits.
Wrapping Up
Firstly, various types of aggregator apps are available in the market. There are many features available by utilising this app. It is good to think about the aggregator app born in the digital world. However, the internet has given the business scalability and has made all the processes much easier. Webplanex Infotech has years of experience in this mobile app development and helps your business to move forward. So, do not wait to go with the aggregator app development to move your business properly and properly.
FAQ
What are the different types of aggregators?
There are various types of aggregators: video aggregators, service aggregators, social media aggregators, news aggregators, etc.
How to move ahead with developing an aggregators app?
All you need to do is contact an app developer's expert and select the best development plans. However, we will start with social media aggregator app development once we understand your specific goal from the mobile apps.
What mean by the aggregator?
A web application that draws together partnered content from different internet-based sources and shows it in a single location for the user's convenience.
How much does it cost to develop aggregators app development?
The main question comes down to how much it may cost to build an aggregator app. Unfortunately, it is very difficult to predict aggregator app development charges. The cost of developing the aggregator app depends upon the size, features and platforms used to develop.